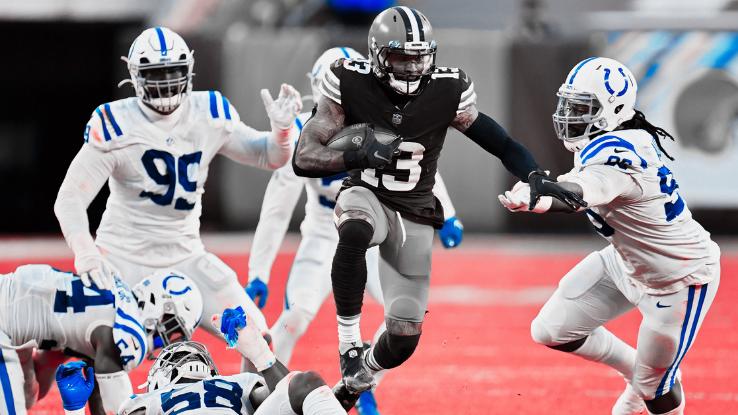 For many people, fall is their favorite season — not because of pumpkin spice or the colorful leaves, but because of football. Despite its ups and (numerous) downs, the National Football League (NFL) has an incredibly dedicated fanbase. The NFL made a whopping $11 billion in 2021, and while many football diehards are looking to return to stadiums this season, many of us will still be watching from the comfort of home.
If you're not one to brave the crowds, there are more ways than ever to support your team from your couch — and you don't even need a cable package. If you've cut the cable cord to save money in this era of digital streaming services, we've rounded up a few of the best (and safest) ways to stream NFL games for free (or almost free). Now that's a touchdown.
FuboTV
The easiest way to watch NFL games online is through FuboTV, a digital streaming service accessible on computers, smartphones, tablets, and Smart TVs. With a monthly subscription fee of $69.99 — far cheaper than most cable packages — the service gives you access to all of the major networks (CBS, NBC, FOX) as well as the NFL Network and ESPN. Best of all, your subscription lets you tune into both live games and post-game commentary — just like good old-fashioned cable.
Can't get enough of sports? FuboTV is great for hockey, golf, baseball, and basketball fans; the NHL Network, NBA TV, MLB Network, Golf Channel, and Big Ten Network are just a few of the other sports stations on offer. FuboTV also provides access to tons of other popular networks. After the big game, tune into your favorites on Bravo, AMC, Showtime, E!, Food Network, HGTV, USA, Hallmark Channel, Freeform, TLC, TV Land, Nickelodeon, and more. And, with your subscription, you'll have access to 500 hours of Cloud DVR Plus, which means you can record NFL games if you've got other plans on a Sunday or Monday night. Not sure if it's for you? Luckily, FuboTV offers a seven-day free trial.
Sling TV
Want a less expensive way to stream live NFL games? Try Sling TV. Plans start at just $17.50 for your first month, and there are a few different packages to consider. The Sling Blue package gives you access to FOX, NBC, NFL Network, and other networks, while Sling Orange provides access to ESPN, ESPN 2 and ESPN 3.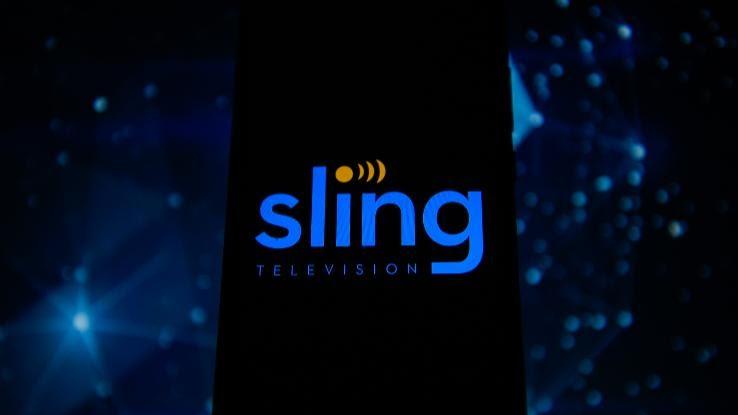 The best deal? Combine both packages — for $50 a month, you can access the full range of networks offered by the Sling Orange + Blue package. In addition to all the basic, must-have sports networks, you'll be able to access TNT, Big Ten Network, AMC, HGTV, USA, E!, and many, many more with this affordable cable-replacement service. Currently, Sling TV is offering your first month at half off so you can try out their services as the NFL season gets rolling.
Hulu + Live TV
Hulu is already a popular streaming service when it comes to watching old favorites as well as new, original programming, like The Handmaid's Tale, Only Murders in the Building and Nine Perfect Strangers. However, what you may not know is that Hulu is also great for watching sports. With the service's Live TV service — which costs $69.99 per month — you can stream live NFL games that are airing on NBC, CBS, FOX, ESPN, and the NFL Network all from your Hulu app. Yes, it's that easy!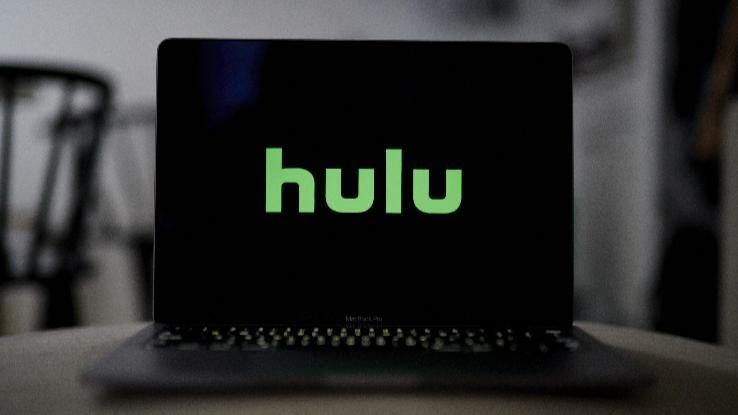 With a subscription to Hulu + Live TV, you have access to as many NFL football games as you can watch this season. If you can't watch a particular game live, use the DVR function to record games. Plus, Hulu offers a seven-day free trial, so you can get a better sense of whether or not it's worth the upgrade.
Vidgo
It seems new streaming services hit the market on a near-constant basis. One of the latest is Vidgo, a streaming service aimed at sports fans. For $59.95, you can access ESPN and the NFL Network as well as ABC and FOX. Not to mention, you'll also be able to peruse up to 95 other channels, including FOX Sports, ESPN 2, ESPN U, and Big Ten Network. If you're a fan of college sports, Vidgo's PAC 12 offerings may just put it above the competition.
And for days when you rather bench your sports fandom, you can also tune into entertainment networks like Comedy Central, CMT, Food Network, Freeform, Game Show Network, HGTV, Hallmark, Lifetime, TV Land, Nickelodeon, Paramount Network, TLC, and more.
Other Streaming Services NFL Fans Should Consider
There are many — perhaps an overwhelming amount of — streaming platforms out there, and quite a few of them are perfect for football fans and all-around sports enthusiasts. Best of all, most of these services offer competitive pricing and packages, which means you can find something that really suits your viewing habits.
You can also watch NFL games on network apps, including NBC Sports, CBS Sports, Fox Sports, and WatchESPN. In addition, if you own an Amazon Fire TV or Fire TV device, say "Alexa, play Thursday Night Football" and the game will start streaming live — for free.
All of this to say, it's easier than ever before to stream live football, even if you don't have traditional cable access. So, before too much of the NFL season passes you by, check out one of these services. After all, you don't want to fumble a great deal.