The main draw of the U.S. Open officially kicks off on Monday, August 29. The final Grand Slam of the year in pro tennis is always a special time, but this year there's a little more anticipation than usual. That's because it will be Serena Williams' final appearance at the tournament — she won her first Slam at the U.S. Open back in 1999.
Serena's sister Venus will be playing as well; she received a wild-card entry after missing much of the past season, including the U.S. Open. It's exciting that the sisters will both be in the draw, but hard to expect much beyond nostalgia — in their only matches at the recent Western & Southern Open tournament in Cincinnati, Serena and Venus both lost in straight sets to Emma Raducanu and Karolína Plíšková, respectively.
Over on the men's side of the draw, things seem a little more wide open than they've been in some time. We've had first-time winners at the Open in consecutive seasons — Dominic Thiem in 2020 and current number 1 ranked player in the world Daniil Medvedev in 2021 — for the first time since the 1940s. Nevertheless, Novak Djokovic, who has won this tournament three times, heads in as the favorite yet again.
Let's take a look at all of the favorites on both sides of the draw to get you ready for what should be an exciting couple of weeks at the end of the summer season.
Men's Side
Novak Djokovic
As we mentioned above, Djokovic is the odds-on favorite on the men's side. He hasn't played in a tournament since he stormed through the draw at Wimbledon back in June and July of this year, en route to his seventh career title there, so he should be somewhat fresh.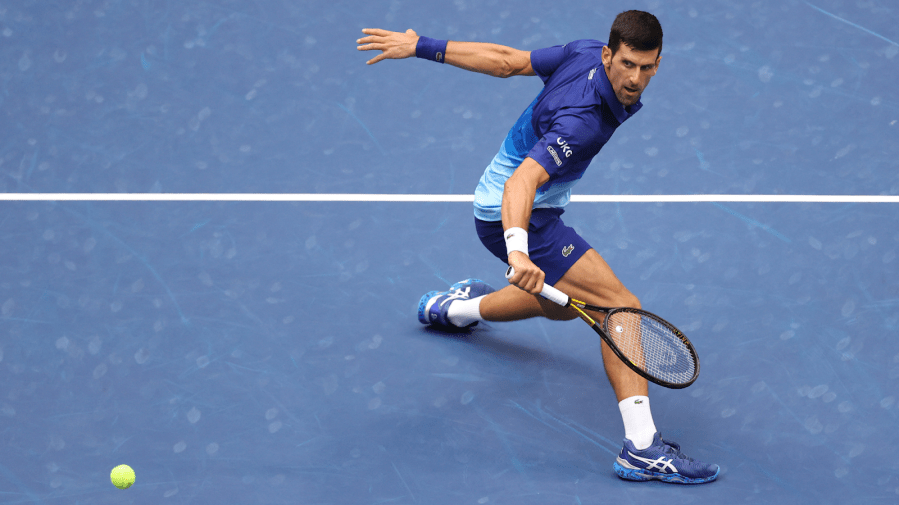 He'll also have the memory of getting rolled in the final by Medvedev last year to motivate him this time around. In that tournament, Djokovic had a chance to pass Rafael Nadal and Roger Federer for the all-time lead in Grand Slam titles on the men's side with 21. Since then, Nadal's won two more to Djokovic's one, so Novak needs this one to tie his biggest rival again.
Daniil Medvedev
Last year's winner and current world number 1, Medvedev lost last time out to Stefanos Tsitsipas in Cincinnati, but proved last season that he could hang with Djokovic by winning in straight sets in the final.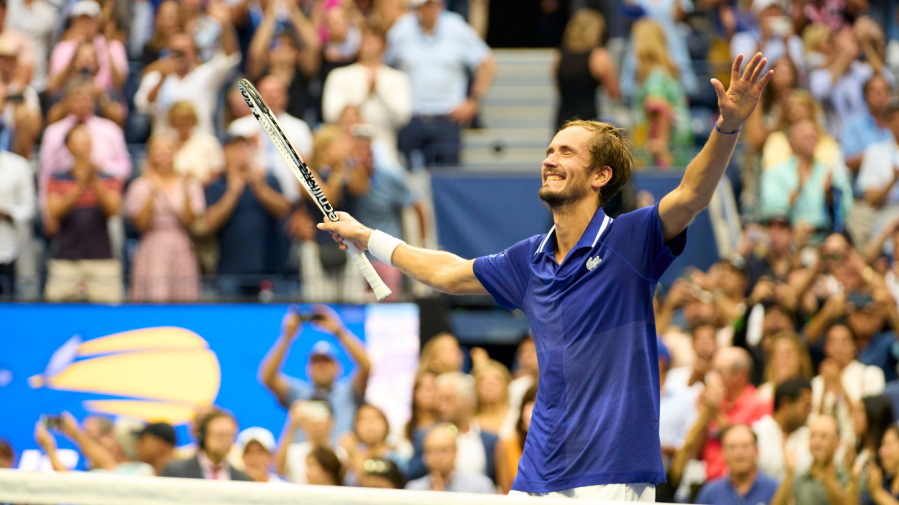 Medvedev didn't get to play in Wimbledon this season because of the ban on Russian players due to the war in Ukraine. In this season's other Grand Slams, Medvedev lost to Marin Cilic in the Round of 16 at Roland Garros and lost to Nadal in five sets in the Final at the Australian Open. Nevertheless, his win last year in New York should give him confidence as he heads into this year's draw.
Rafael Nadal
Nadal played in Cincinnati after being off since Wimbledon, and lost his only match in the round of 32 to eventual champion Borna Coric (currently ranked 29th in the world). Still, it's been an incredible season for Rafa, who won the Australian Open, won again at Roland Garros and made it to the Semi-Finals at Wimbledon before bowing out to Nick Kygrios.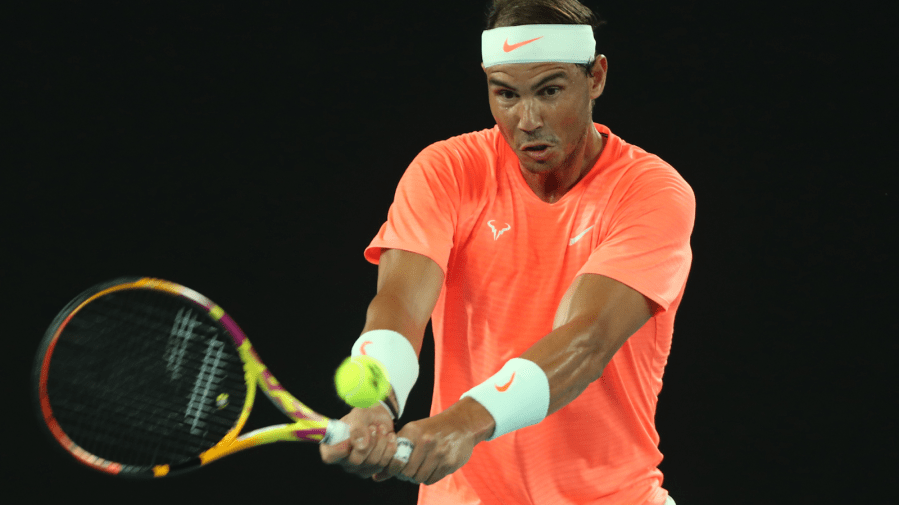 Nadal's won the U.S. Open four times already — most recently in 2019 — and while you'd think he'd be slowing down by now at age 36, his success already this season proves that he's not.
Carlos Alcaraz
Alcaraz, the fourth ranked player in the world currently, has yet to win his first Grand Slam, and actually hasn't even really come all that close quite yet. This season, he lost in the Round of 32 at the Australian Open, the Quarter-Finals at Roland Garros, and the Round of 16 at Wimbledon.
Still, he's been consistently very good this season — hence his current career-high world ranking. And while most of his success this season was on clay, he did win a title on a hard court in Miami in April, which bodes well for his chances on the same surface in New York.
Nick Kyrgios
It's always feast or famine with Kyrgios, who's capable of incredibly high highs and extremely low lows. He's already had wins this season against Medvedev (earlier this August in Montreal) and Nadal (in the Semis at Wimbledon). In his previous Grand Slam, Kyrgios made it all the way to the Wimbledon Finals before losing to Djokovic in four sets.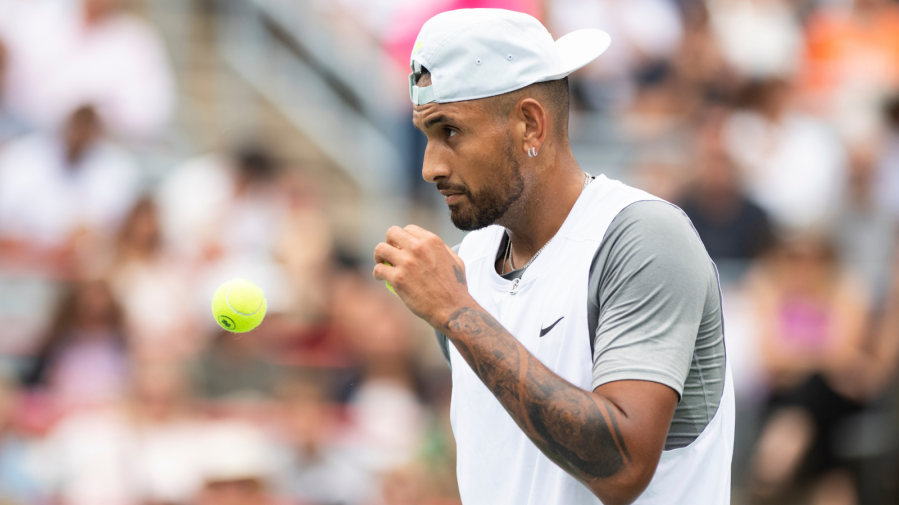 He's capable of losing early too, though, and his last time out he lost in straight sets to 13th ranked Taylor Fritz in Cincinnati. Nevertheless, it's a testament to his talent that in spite of his current world ranking of 26, he's considered one of the favorites heading into this season's U.S. Open.
Women's Side
Iga Świątek
Currently ranked number 1 in the world, Świątek heads into the U.S. Open as a clear favorite on the women's side. She's won two Grand Slam titles in her career so far, but they were both in Paris. In last season's U.S. Open, she lost in the Round of 16 to Belinda Bencic.
Like Carlos Alcaraz on the men's side, Świątek supplemented her success on clay this season with a win on the hard courts in Miami back in April. During that tournament, she also had dominant, straight-sets wins over both Naomi Osaka (in the Final) and Coco Gauff (in the Round of 16), two possible rivals among the favorites at this year's U.S. Open.
Simona Halep
Another player with two career Grand Slam titles but none on the hard courts, Halep is nevertheless a good bet when it comes to making a solid run in New York this year. Though she exited in the Round of 32 in Cincinnati, she won on the hard courts in Toronto earlier in August, besting both Coco Gauff and Jessica Pegula.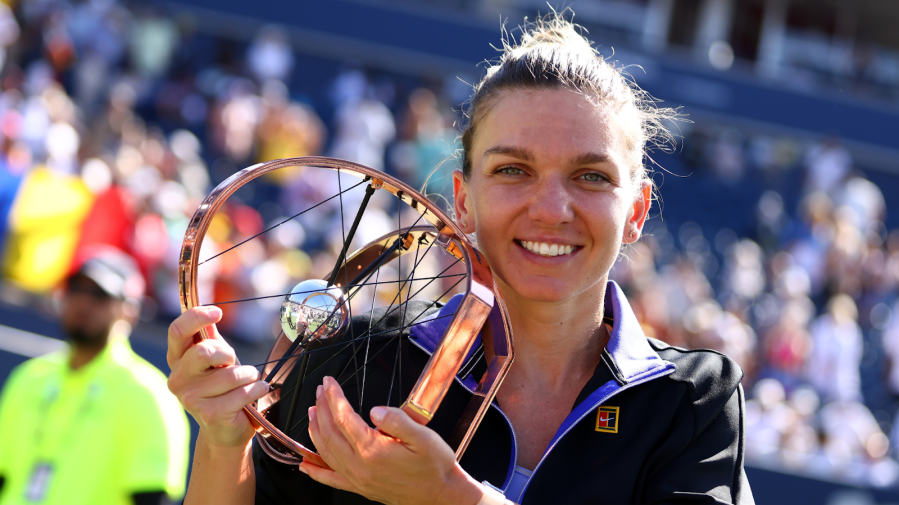 At last season's U.S. Open, Halep made it to the Round of 16 before losing in straight sets to Elena Svitolina. Her best-ever result in New York was a Semi-Final appearance, but that was all the way back in 2015. The fact that she's among the favorites speaks to the fact that it's really anybody's tournament this season.
Emma Raducanu
It's been a tough season for Raducanu, who hasn't won a tournament since she rolled through the field at last year's U.S. Open without losing a single set. No matter how bad her 2022 has been so far, you have to consider last year's champ to be among the favorites.
Additionally, she might be ramping up on the hard courts at the right time. Her results in Cincinnati recently were among her best of this season; she won matches against Serena Williams and Victoria Azarenka before bowing out to Jessica Pegula in two tough sets in the Round of 16.
Naomi Osaka
Osaka, who has won two of her four career Grand Slams at the U.S. Open (2018 and 2020), hasn't played much in 2022, and as a result has seen her ranking slip to number 44 in the world. However, her history at this particular Grand Slam will always make her a formidable opponent.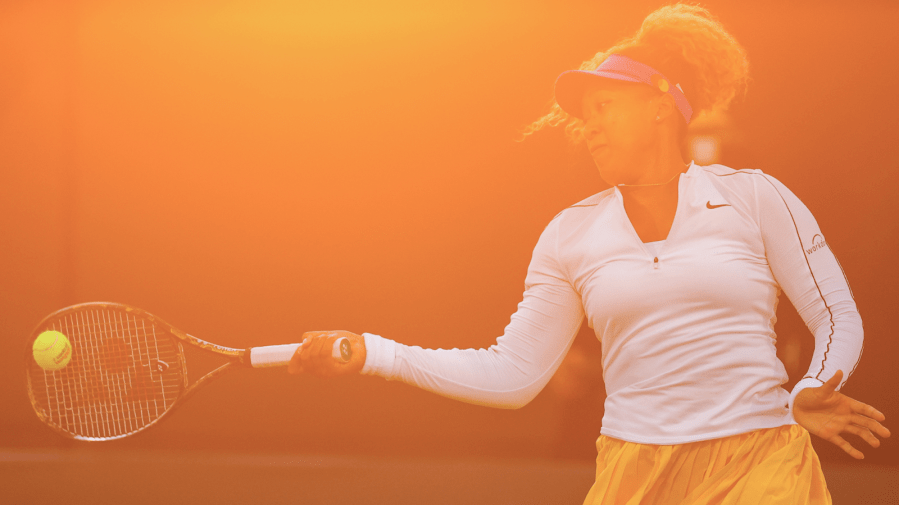 Her best performance this season came on the hard courts in Miami, where she made it to the Finals before losing to Świątek in straight sets. Though she's struggled in her last two appearances — she retired with a back injury in the first round in Toronto and then lost in straight sets to Shuai Zhang in the first round in Cincinnati — she'll have the crowd on her side in New York and could recapture the magic that led her to victory there in the past.
Coco Gauff
Another player who will have the crowd on her side in New York is Coco Gauff, who has struggled to live up to the big expectations viewers have had for her in past U.S. Opens. Her best finish at the event was in her first appearance back in 2019 when she made it to the Round of 32.
Still, she's had some great moments this season, including an appearance in the Final at Roland Garros — her first career Grand Slam Final — where she lost to Świątek. Hopefully for the New York crowd, she can harness some of that energy to have her first big run at the U.S. Open this time around.