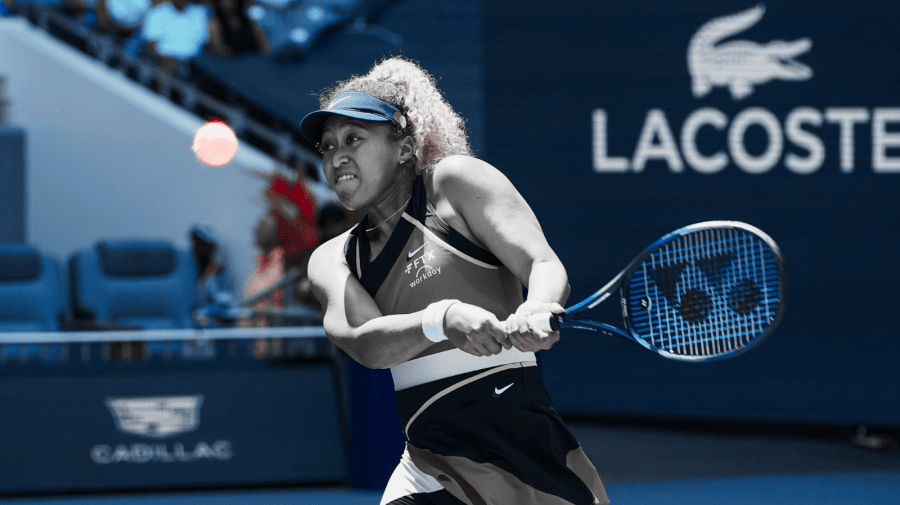 Whenever a Grand Slam rolls around, you might find yourself wondering how to stream tennis — especially if you don't have cable. If you've had difficulty in the past, you aren't at fault.
Luckily, there are now a variety of streaming platforms (and cable channels) that host both big-name tennis tournaments and smaller matches. Here, we'll break down everything you need to know about how to stream tennis so that you never miss a minute of your favorite player on the court. 
FuboTV
FuboTV, which is one of our favorite ways to watch live sports in general, boasts the most dedicated tennis channels when it comes to streamers. With FuboTV, you'll have access to the Tennis Channel, NBC Sports Network, and Fox Sports.
The platform also offers several subscription packages, with the most affordable coming in at $64.99 per month. Despite its lower price, this Fubo Starter package does skimp on the sports offerings and comes with NBC, NBCSN, Tennis Channel as well as 109 other channels dedicated to every other sport under the sun. The starter package also allows for three simultaneous streams, which means you can share your account with family and friends. If you want even more flexibility, higher-level packages offer up to 10 simultaneous streams.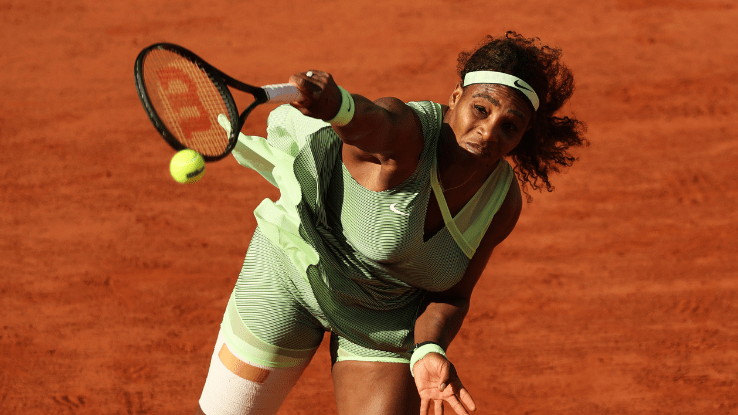 The biggest drawback, however, is that this subscription level doesn't provide access to ESPN's networks. If you want to enjoy ESPN, you'll have to add an additional $6 to your monthly subscription — but that upcharge also comes with ad-free streaming.
As any tennis fan knows, matches can stream at all hours depending upon where in the world a tournament is taking place; thankfully, FuboTV also offers over 250 hours of cloud DVR storage so that you'll never miss a match. Plus, the "Start-Over" feature allows you to watch a game that you're in the middle of recording, and there's a 72-hour grace period during which you can catch up on a live game, after it airs, without relying on the DVR feature.
Sling TV
Sling TV is the cheapest way to stream tennis, with packages ranging from $35–50 per month. Besides price, one of the biggest factors that separates the Sling TV subscription levels from one another is the amount of simultaneous streams. Sling Orange, for example, allows just one stream at a time; Sling Blue allows three; and Sling Orange + Blue allows for four concurrent streams.
Again, if missing matches is a concern for you, Sling TV allows you to DVR up to 50 hours of content. Plus, you'll have access to 70,000 on-demand offerings. If you opt for the most affordable subscription, you can add channels on a la carte for $5 each. Depending on what you sign up for, Sling TV offers access to ESPN, ESPN2, ESPN3, and NBC Sports. NBC Sports, which frequently airs tennis matches, comes with Sling Blue, but you could always add it to your Sling Orange package. 
If you're also an avid baseball or soccer fan, Sling TV might not be your best bet. For general sports enthusiasts, FuboTV might be better as it focuses specifically on sports channels. Another drawback? Sling TV is for U.S.-based customers only, and it has ads — though you can opt out.
Hulu + LiveTV
Subscribing to Hulu + LiveTV lets you access over 65 live channels as well as Hulu's standard streaming library. For $64.99 per month, you can tune into sports, live events and Hulu Originals — plus you'll have 50 hours' worth of DVR storage.
For an extra $9.99 per month, the service provides you with unlimited screen add-ons (simultaneous streaming!), which means you can stream on an unlimited number of devices at home and three while away from home.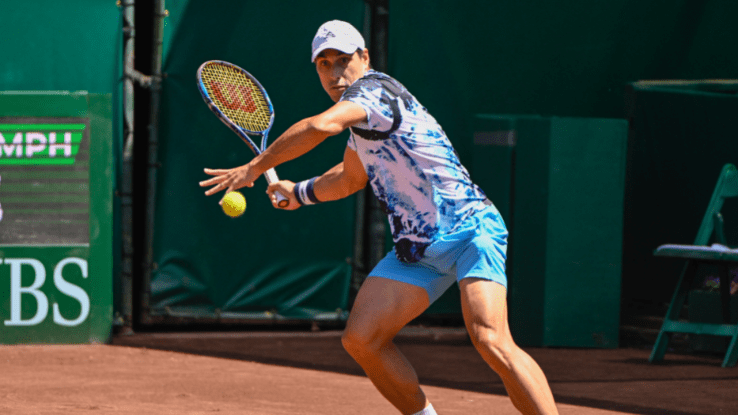 With Hulu + LiveTV you'll have access to top networks, including NBC, ABC, Lifetime, CNBC, CBS, and many more. Unfortunately, it doesn't offer the Tennis Channel, but you can follow matches that play on the NBC Sports and the ESPN networks. While not the most robust for tennis fans, Hulu + LiveTV might be good for fans of boxing, basketball and baseball, since it offers access to CBS, FOX, ESPN, and NBC.
YouTube TV
Although it may not boast original programming, YouTube TV is a great cable alternative, making it great for sports fans. In addition to live streams of tennis, a YouTube TV subscription also provides video on-demand features, a cloud-based DVR and access to over 85 television networks, including tennis staples like NBC Sports and ESPN's various networks.
All of this comes in at $64.99 per month, though you could always go the free trial route to test YouTube TV out for a week. All in all, YouTube TV is right up there with FuboTV as one of the best streaming platforms for live sports.
DirecTV Stream
DirecTV Stream is geo-restricted to the U.S., but it's one of the leading streaming platforms when it comes to tennis matches. Subscribers can access the Tennis Channel, TNT and ESPN's various networks, with DirecTV Stream packages ranging from $69.99–139.99 per month.
All of the packages allow for three simultaneous streams and access to up to 40,000 content offerings. The main drawback compared to other platforms is the streamer's measly 20 hours of cloud storage, making it less suitable for fans of DVR. Despite the customizable pop-up ads, DirecTV Stream is a solid option for both tennis enthusiasts and sports fans in general.
ESPN+
For sports fans, ESPN+ is a perfect addition to the ever-growing list of streaming subscriptions. With original shows and live events, ESPN+ offers more than just what's "in season." As far as tennis goes, you can stream live matches with ESPN+ as well as classic replays from Wimbledon, the U.S. Open and more.
New subscribers can get an ESPN+ subscription for $6.99 per month — or save over 15% with an ESPN+ Annual Plan, which comes in at $69.99 per year. Of course, since The Walt Disney Company has controlling stakes in both ESPN and Hulu, new subscribers can choose to bundle ESPN+ with Disney+ and Hulu for just $13.99 per month. If you don't want adds, the bundle's price goes up to $19.99 per month. And, if you want Hulu + Live TV in addition to Disney+ and ESPN+, that price jumps to $72.99 per month.
Unlike other streamers, ESPN+ offers an array of accessible price-points and, like FuboTV and YouTube TV, is a must-have for sports fans. Whether you want to replay a classic Serena Williams victory or watch Naomi Osaka take on her latest Grand Slam match, ESPN+ has you covered.
Other Streaming Services Tennis Fans Should Consider
There are several tennis-specific streaming services out there that you may not know about that, by design, offer great tennis coverage. While they may not stream every Grand Slam match, they're certainly must-haves for tennis fans who want year-round coverage.
WTA TV: Even though the service does not stream Grand Slam matches live, you can watch any other women's tennis matches for just $9 per month.
Tennis TV/ATP TV: Here, you can watch all the men's tennis matches you want for $14.99 per month — though, again, this platform doesn't stream Grand Slam matches as they happen.
Roku, Firestick, and Apple TV: Assuming that you have a subscription to any of these three services, you can utilize them to stream tennis as well.