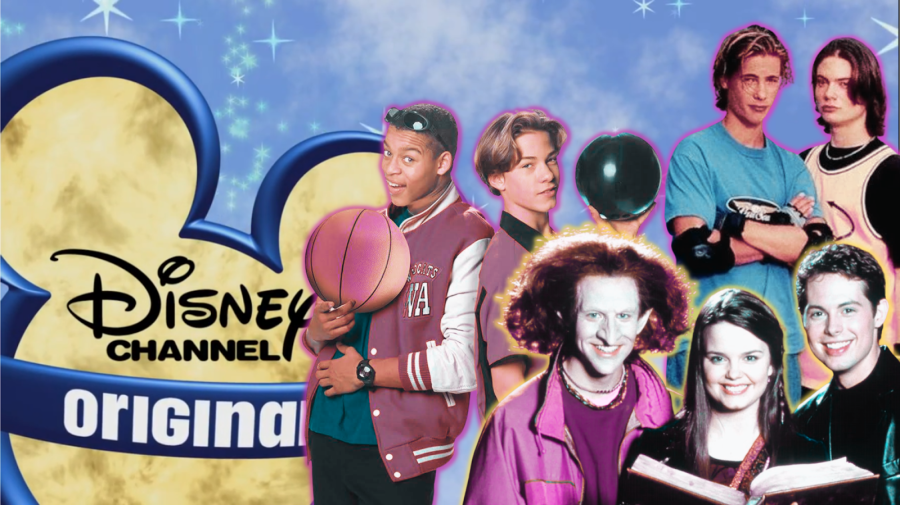 The year is 1999. You've been waiting months for the newest Disney Channel Original Movie (DCOM) to air. Finally, the intro starts. Kids are jumping weightlessly through film reels and that familiar DCOM song is playing.
No matter which movie you've settled in to watch, it'll shape the next few weeks of your life — partly because of the actors who brought movies like Halloweentown (1998) and Brink! (1998) to life. While some DCOM stars stayed in the spotlight, others chose new career paths. Here, we're checking in with them to see where our favorite Disney Channel Original Movie actors are now. 
Erik Von Detten
Best known for playing Andy "Brink" Brinker in the Disney Channel Original Movie Brink!, Eric Von Detten stole our hearts as the leader of the "Soul Skaters". But where's the rollerblading heartthrob now?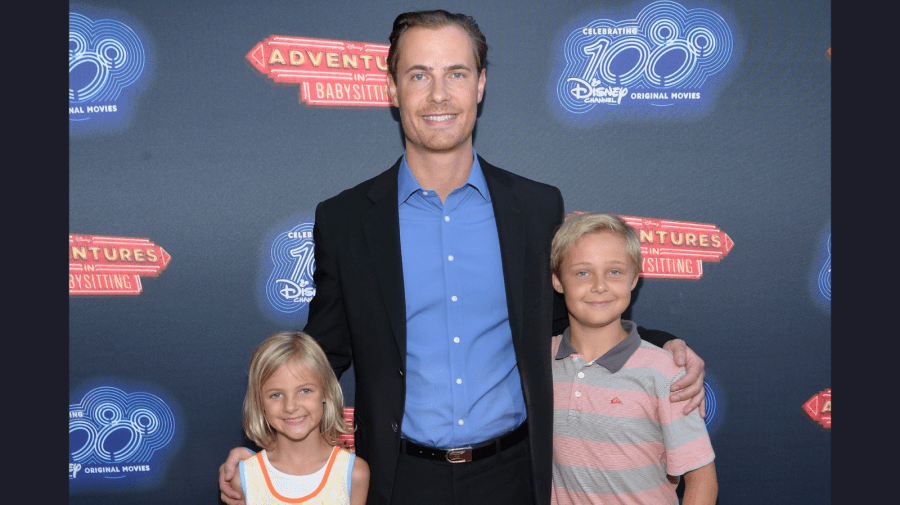 Von Detten's last film credit was in 2010 for Toy Story 3, where he reprised his role as Sid from the original Toy Story film. Outside of acting, Von Detten is married with two young children and has worked at an asset management firm for over a decade.
Sam Horrigan
The smirk, the attitude, the glowering stare — Sam Horrigan had it all when he played Val, the arrogant nemesis of Andy in Brink!.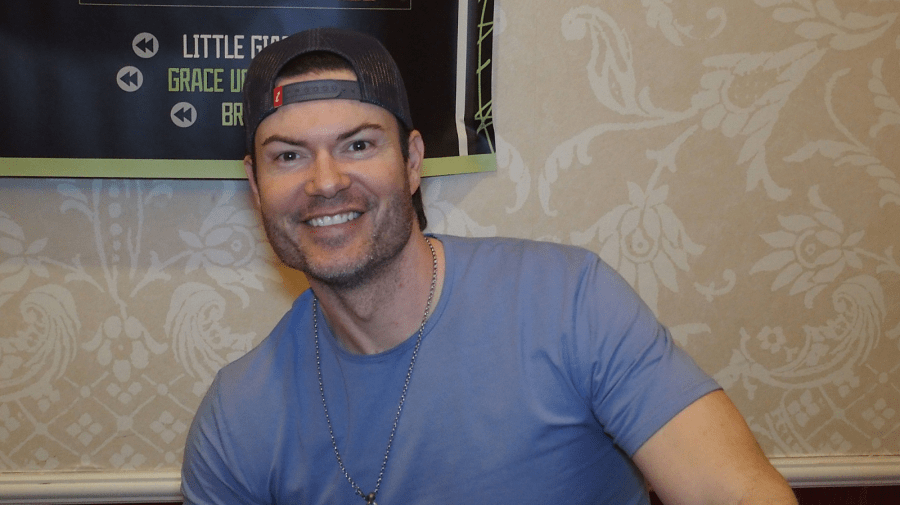 More than 25 years after playing the leader of team XBladz, Horrigan has starred in over 30 films and television shows. Today, he lives a more lowkey life, focusing on philanthropy and his family.
Kimberly J. Brown
Kimberly J. Brown played Marnie Cromwell in Halloweentown and two of its sequels — Disney made enemies of us all by casting a replacement for the fourth film, but we don't have time to get into that here. Brown also played Jamie Grover, the older sister to a set of quintuplets in the DCOM Quints.
Apart from acting — her most recent credit was on General Hospital — Brown continues to relish all things Halloween. In addition to attending cons and the Spirit of Halloweentown celebration up in Oregon, where the parts of the movie were filmed, she's a pretty great follow on TikTok. And she's engaged to Halloweentown II: Kalabar's Revenge co-star Daniel Kountz. Talk about a magical ending!
Kirsten Storms
Zoom, zoom, zoom — Kirsten Storms made our hearts go boom, boom in her role as Zenon the titular character in both Zenon: Girl of the 21st Century and Zenon: The Zequel. Mischievous, brave and true to herself, Zenon was someone '90s kids everywhere could look up to.
Post-Zequel, Storms has been cast in shows like CSI: Miami and General Hospital. 
Brandon Baker
From primo waves to fresh powder, Brandon Baker was the ultimate boarder in his role as Johnny Kapahala in the Disney Channel Original Movie Johnny Tsunami. Eight years after Johnny Tsunami was released, Baker reprised his role in the long-awaited sequel, Johnny Kapahala: Back on Board.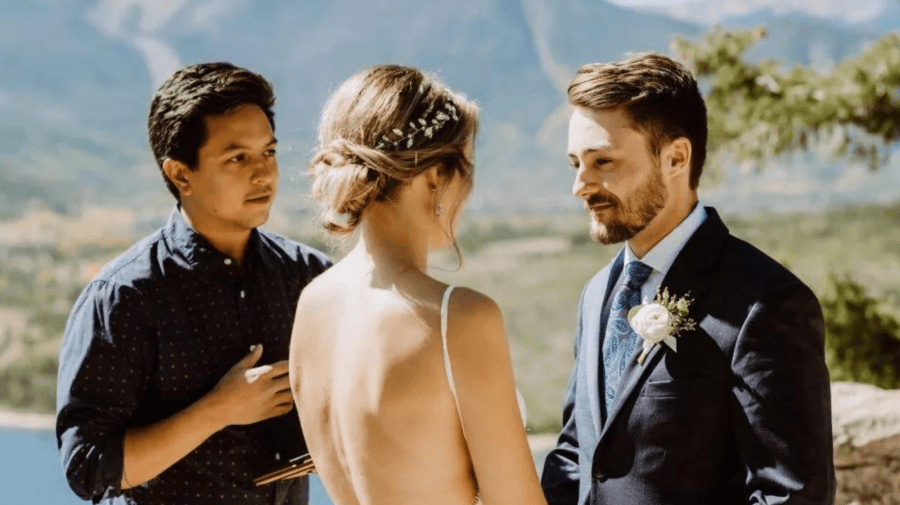 These days, Baker spends his days focused on fun, family, and creating music with his new musical group "The Cheeks" — and he officiates the occasional wedding, as seen here.
Ashley Tisdale
Sharpay Evans, played by Ashley Tisdale, was the ultimate Queen Bee of East High in the DCOM High School Musical. The original was one of the company's most successful Disney Channel Original Movies ever, encouraging them to make two more High School Musical films as well as a film centered around Tisdale's character, Sharpay's Big Adventure.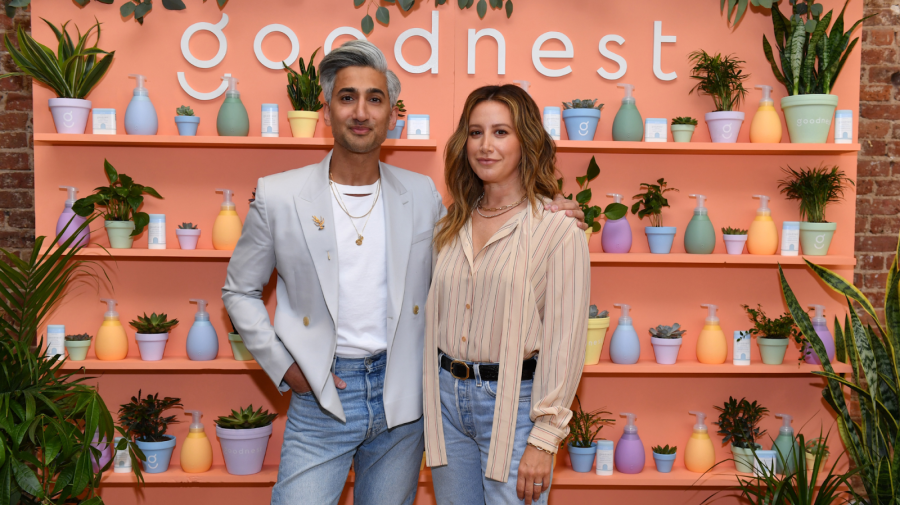 Most recently, Tisdale was a panelist on The Masked Dancer but she's also voiced Candace Flynn in Phineas and Ferb the Movie: Candace Against the Universe. Outside of acting, Tisdale and her husband, composer Christopher French, raise an adorable daughter together.
Ryan Merriman
Known for his roles in Disney Channel Original Movies like Luck of the Irish, Smart House and A Ring of Endless Light, Ryan Merriman was a big part of every '90s kid's childhood. Now that he's not accidentally creating a malicious A.I. house — predating Alexa by a few decades! — what's he up to?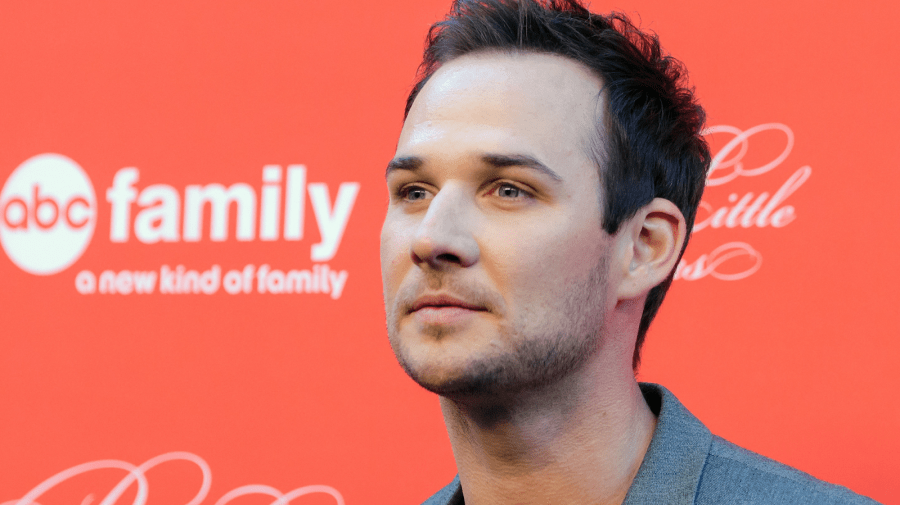 Well, Merriman continues to act in some TV and film but, for the most part, is happy enjoying a low-key life and spending time outdoors.
Shadia Simmons
The first Disney Channel Original Movie to address serious issues like racism, prejudice and apartheid, The Color of Friendship stars Shadia Simmons as Piper, a young Black girl living in D.C. whose family hosts a white South African student during an exchange program.
After this groundbreaking role, Simmons followed other pursuits. She doesn't have any recent film or TV credits because she's chosen a different path; Simmons is a high school teacher and acting coach.
Joey Lawrence
It's hard to talk about Joey Lawrence without mentioning his brothers, Matthew and Andrew Lawrence. The Lawrence Brothers were everywhere during the late '90s and early 200s, starring in shows and movies together, including two Disney Channel Originals — Jumping Ship and Horse Sense.
While Joey, who's continued acting, may be the most high-profile of the three, that doesn't mean the trio has stopped collaborating. In 2021, they co-starred in the Christmas movie Mistletoe Mixup, which was directed by Andrew Lawrence. It's nice to see that level of brotherly love!
Camilla Belle
As Sydney Miller in Rip Girls, Camilla Belle had us all wishing that we could move to Hawai'i and live that surfer life. Miller was in the headlines a few years ago when she dated Joe Jonas after Taylor Swift, allegedly prompting Swift to write "Better Than Revenge" about her.
Despite the drama, Belle continues to act in television and film, most recently in the Netflix original film Carter and in shows like Law & Order: Organized Crime. 
Christy Carlson Romano
Another absolute staple of our childhood, Christy Carlson Romano starred in the DCOMs Cadet Kelly, The Even Stevens Movie and Kim Possible: A Sitch in Time.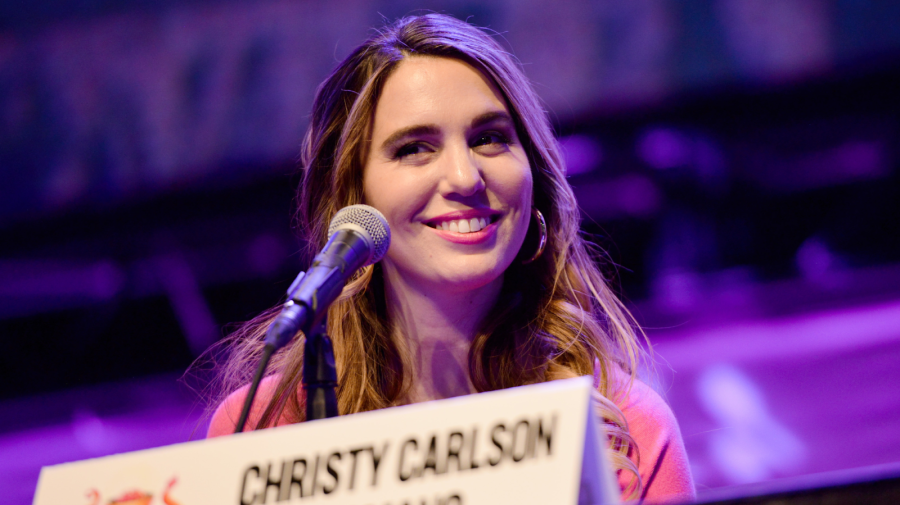 Romano has switched gears over the last few years, taking to social media where she has a large following on both Instagram and TikTok. In very overachiever Ren fashion, she also hosts two podcasts, Vulnerable and I Hear Voices, all while being a great mom and attending cons. 
Hilary Duff
Starring as the title character in two Disney Channel Original Movies, Cadet Kelly and The Lizzie McGuire Movie, Hillary Duff was everywhere in the early 2000s. We were supposed to get a Lizzie McGuire reboot — but creative differences between Duff and Disney squashed that idea.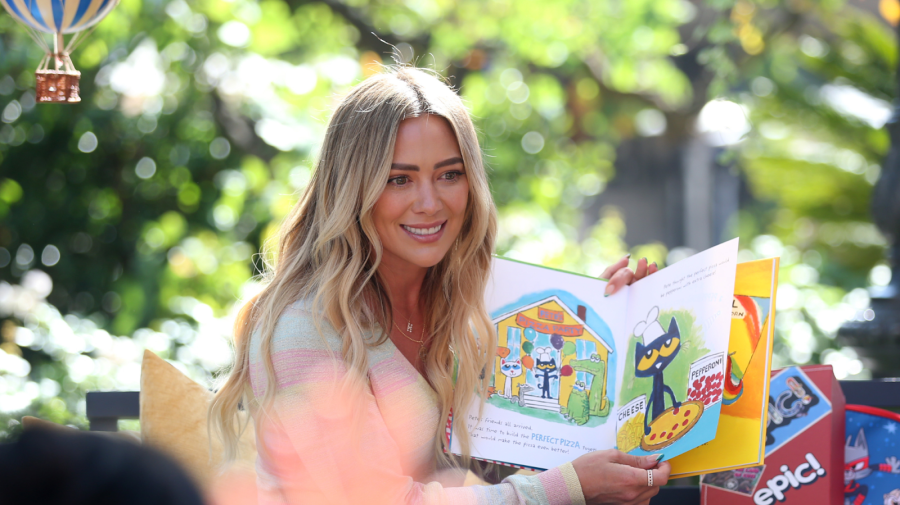 Now, her most recent work has been starring in and producing How I Met Your Father. In her personal life, Duff is a mom of three; she and NHL player Mike Comrie have a son together, and Duff and her husband, singer/songwriter Matthew Koma, have two daughters.
Chez Starbuck
In The Thirteenth Year, Chez Starbuck plays Cody Griffin, a boy who begins to turn into a merman on his 13th birthday. Once you've gone through on-screen merman-puberty, what else is there to do?
Chez Starbuck, whose real name is Cesaray Sarnella, owns and operates a family-owned company, The Shelf King. One look at his Instagram page shows you he's living his best life and loving fatherhood.
Raven-Symoné
Although Raven-Symoné hit it big on That's So Raven as the titular psychic, she also starred in The Cheetah Girls alongside Adrienne Bailon, Sabrina Bryan and Kiely Williams. While Raven only worked on the first two of the total three Cheetah Girls movies, she continued acting in both film and television.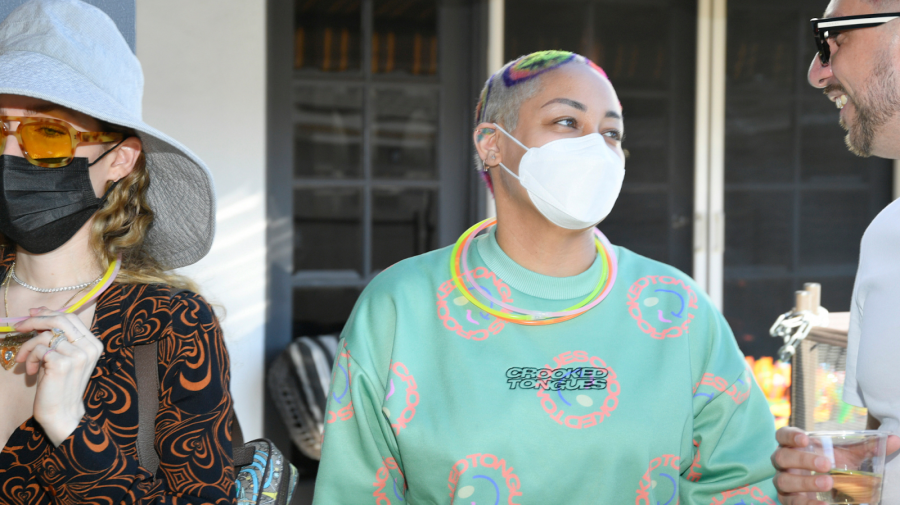 While on a somewhat-hiatus from acting, Raven co-hosted The View, and, later, reprised her TV series role on the That's So Raven follow-up, Raven's Home, in 2017. After sharing that she's nonbinary and gay, the actor married partner Miranda Maday in 2020.
Alana Austin
Every tomboy in the '90s had a connection to Alana Austin's character in the DCOM Motocrossed. The premise is Twelfth Night meets motocross. When Andrea "Andi" Carson's twin brother is injured, she pretends to be him so that they still have a shot at earning a motocross sponsorship.
Even though it's been over 20 years since we saw her for the first time as Andi — and over a decade since her last acting stint — we haven't forgotten about this absolute legend. And judging by her Insta, she's enjoying life with her husband and children.
Christina Vidal
You'll remember her from Brink!, no doubt. Christina Vidal played Gabriella, one of the Soul Skaters. As the only girl in the competition, Gabriella was definitely someone to look up to, especially as she held her own on the course. Since Vidal's DCOM fame, she's had quite a few TV and film roles to her name.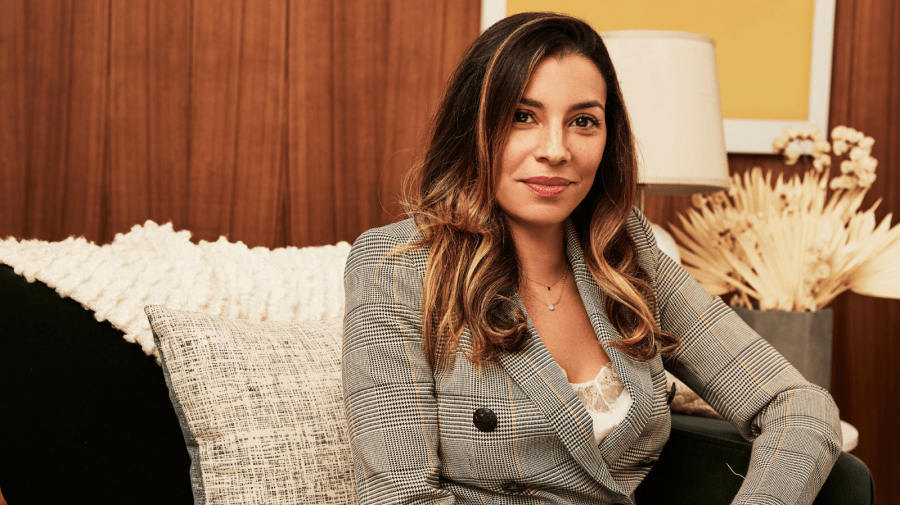 Most recently, Vidal worked on the Amazon Prime Video original series Terminal List, alongside Chris Pratt, as well as the Netflix film The Guilty, alongside Jake Gyllenhaal.
Adam Wylie
Under Wraps, which is about a group of friends who unwittingly bring an ancient mummy to life, was the first-ever Disney Channel Original Movie. Adam Wylie played the always-nervous Gilbert — an instant fan favorite.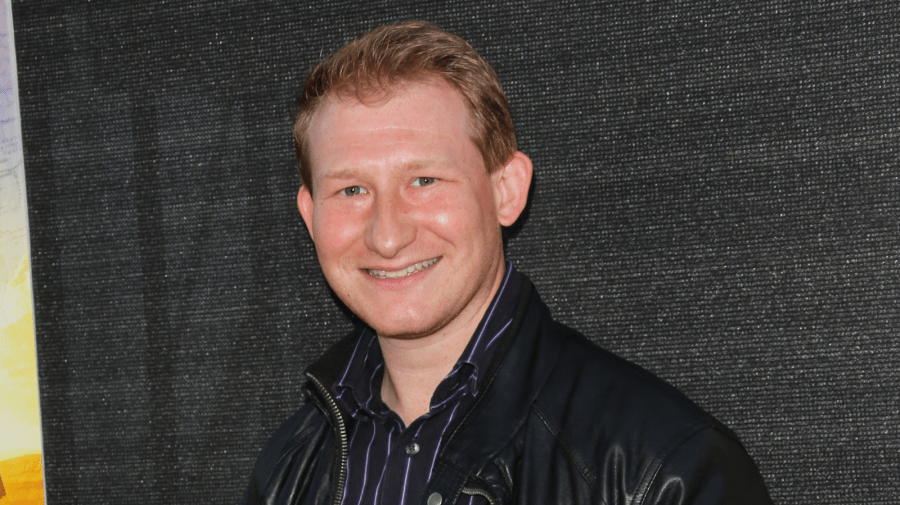 Wylie is still active in film and television, doing mostly voice work. But perhaps most impressively he's garnered a massive social media following. With over 1 million followers on TikTok, Wylie posts everything from magic tricks to hilarious (and nostalgic) throwbacks.
Robert Ri'chard
In the Disney Channel Original Movie Alley Cats Strike, Todd McLemore, played by Robert Ri'chard, is a jock who ends up on a bowling team full of kids who lack confidence. You can probably tell where the story goes from there; still, the DCOM holds a special place in our hearts mostly because it introduced us to Ri'chard.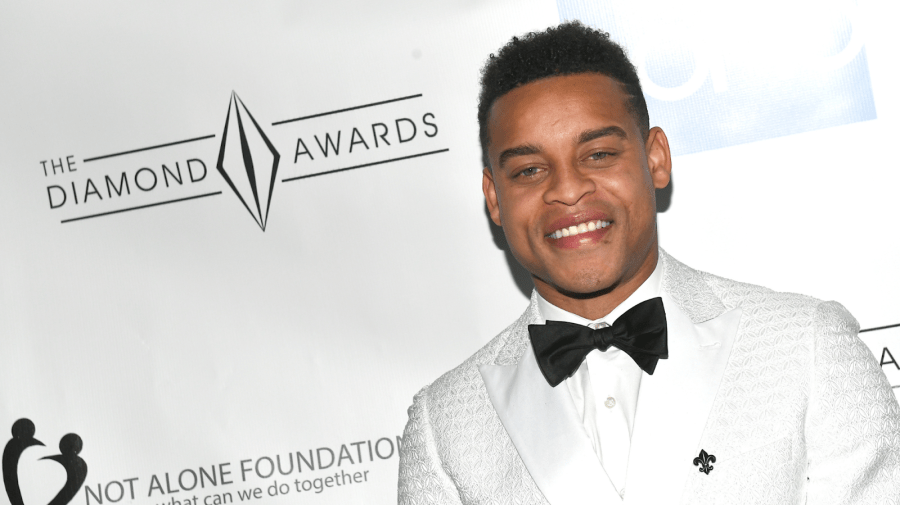 After his moment in the Disney spotlight, Ri'chard most notably went on to star in Coach Carter in 2005. Since then, he's appeared in tons of movies, including Real Talk and The Fight That Never Ends, and has a recurring role in the TV series Harlem.
Shawn Ashmore
Okay, so you probably associate Shawn Ashmore with the X-Men films; he played Bobby Drake — a.k.a. Iceman — and had an on-again, off-again thing with Anna Paquin's Rogue. But you might also remember him from his role as Brad Rigly, Hilary Duff's love interest in the DCOM Cadet Kelly.
Shawn — not to be confused with his twin brother and fellow actor Aaron Ashmore — is still very active in the realms of both film and television. Currently, he stars in the ABC drama The Rookie and had a guest role on the Amazon Prime Video hit series The Boys.
Taran Killam
Known for his role as the dreamy popstar Jordan Cahill in the DCOM Stuck in the Suburbs, Taran Killam went on to be a bona fide star on Saturday Night Live. Married to Cobie Smulders of How I Met Your Mother fame, Killam also had a role on the hit TV series.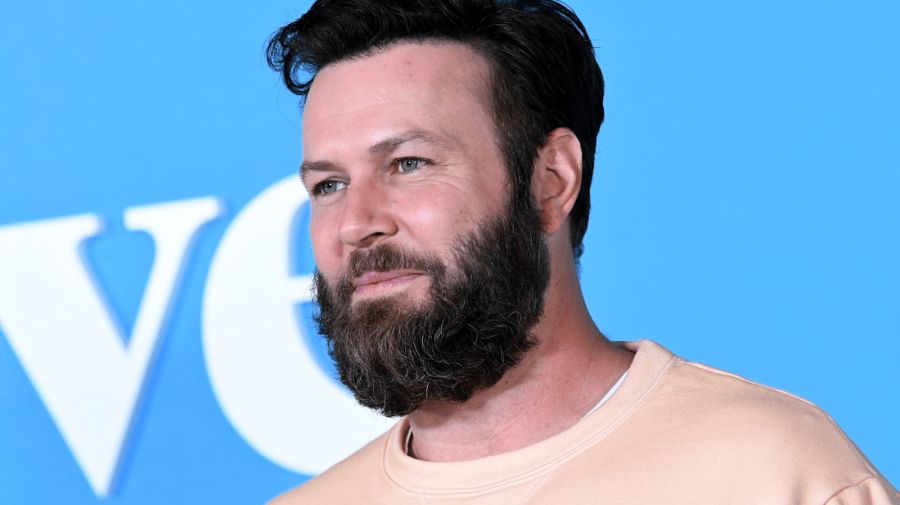 Over the years, he's had roles in everything from hit comedies like Scrubs to Oscar-winning dramas like 12 Years a Slave to popular limited series like American Crime Story. If you're looking to watch Killam in a starring role, check out the underrated comedy series Single Parents (2018–20).
Beverley Mitchell
In the Disney Channel Original Movie Right on Track, Beverley Mitchell plays Erica Enders, the older of two sisters — the younger sibling is played by none other than Oscar winner and Captain Marvel herself, Brie Larson — who confront the prejudice of a male-dominated sport to become top-tier drag racers.
Apart from her DCOM fame, Mitchell is well-known for playing Lucy on the long-running TV show 7th Heaven (1996–2007). More recently, Mitchell has starred in many made-for-TV movies; if you've tuned into the Hallmark Channel at Christmastime, you've likely been greeted by Mitchell's smile.
Brenda Song
In The Ultimate Christmas Present, Brenda Song plays Samantha Kwan, a teenager who, along with her friend, finds Santa's weather machine and makes it snow in Los Angeles for the holidays. Although, in terms of Disney Channel fare, you might remember her a bit better from The Suite Life of Zack and Cody (2005–2008).
Song has been acting since age five, so it's certainly her long-standing career path. Most recently, she starred in the Amazon Freevee series Love Accidentally. As far as her personal life goes, Song is partnered with fellow former child star Macaulay Culkin of Home Alone fame, and the couple have a child together.
Clara Bryant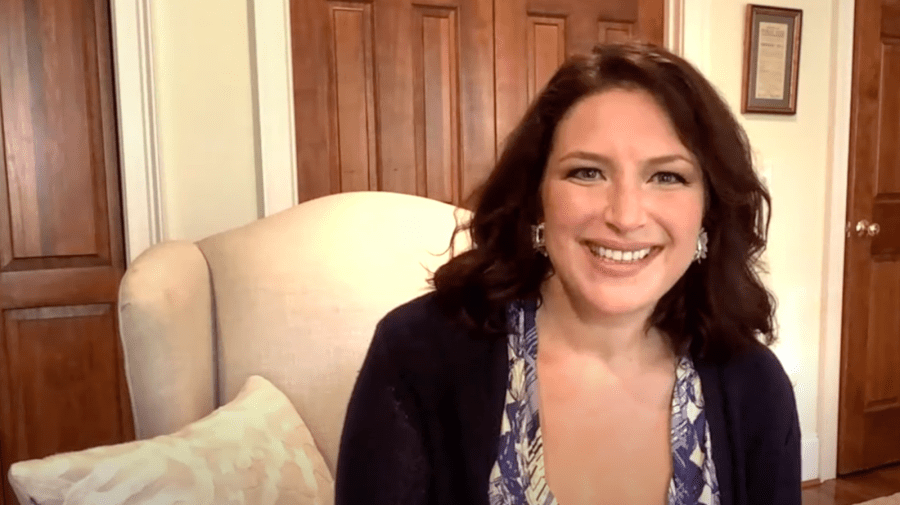 Starring in two Disney Channel Original Movies, Tru Confessions and Under Wraps, Clara Bryant had her fair share of success as an actress. In 2008, she switched gears and decided that, rather than continue acting, she'd practice law. And follow those aspirations she did; currently, Bryant is a successful defense lawyer in Georgia.
Josh Zuckerman
In what's maybe the wildest DCOM in existence, Josh Zuckerman plays mischievous teenager Danny Wrigley in the Christmas-set 'Twas the Night. This movie, which also stars Breaking Bad's Bryan Cranston, is full of internet scams, robberies, shakedowns and a bunch of other stuff that probably wouldn't fly in a Disney movie today. But that's why the 2000s were so great, right?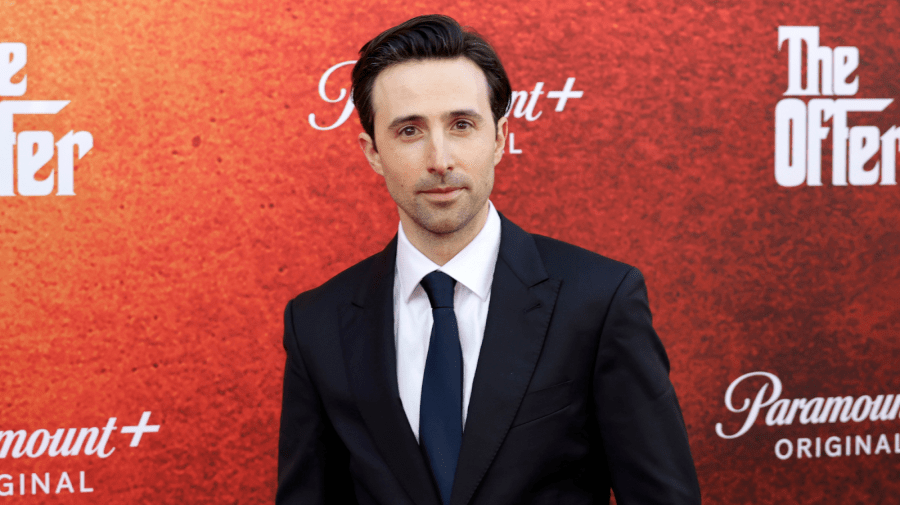 Since his Disney Channel Original Movie days, Zuckerman has been in dozens of films and television series. Most recently, he was involved with the Paramount+ miniseries The Offer, a biographical drama about the development and production of Francis Ford Coppola's The Godfather (1972).
Tahj Mowry
The Poof Point, a DCOM about a classic time-machine mixup, stars Tahj Mowry as Eddie, the son of two scientists. Although, the actor's most notable Disney Channel roles were in the comedy series Smart Guy (1997–99) and the hit animated series Kim Possible. 
Over the years, Mowry has garnered a long list of TV and movie credits. Some of those are for roles alongside his sisters, twins (and '90s icons) Tia and Tamera Mowry, who starred in Sister, Sister (1994–97). With starring roles in movies like Welcome Matt (2021) and Me Time (2022), we expect to see Mowry on our screens for years to come. Currently, he's working on forthcoming TV series The Muppets Mayhem, which will drop on Disney+ next year.