Many people dream of traveling once they get older and have more time for leisure activities. But that doesn't make the idea of vacationing solo any less intimidating, particularly for those who've yet to travel alone. If you're looking to choose one of the best solo trips for seniors, and wondering, "Where do older singles vacation?", there's no need to panic. We've rounded up everything you need to know here. So, get ready to pack your bags and book those discounted flights.
What Are the Best Solo Trips for Seniors?
Technically, there isn't a single best vacation for seniors. Instead, the best trip for you boils down to your unique needs and preferences. Any excursion could be an excellent match. If you enjoy lounging on the beach, an all-inclusive resort might be your perfect fit. But if you'd rather get your heart pumping a bit while exploring a unique destination, an adventure vacation might be more your speed.
For some seniors, a trip to a National Park can be a lot of fun. Getting outdoors is reward enough, but, to make things even better, retirees often have access to a range of discounts through the Senior Pass, making any trip to one of America's parks all the more affordable.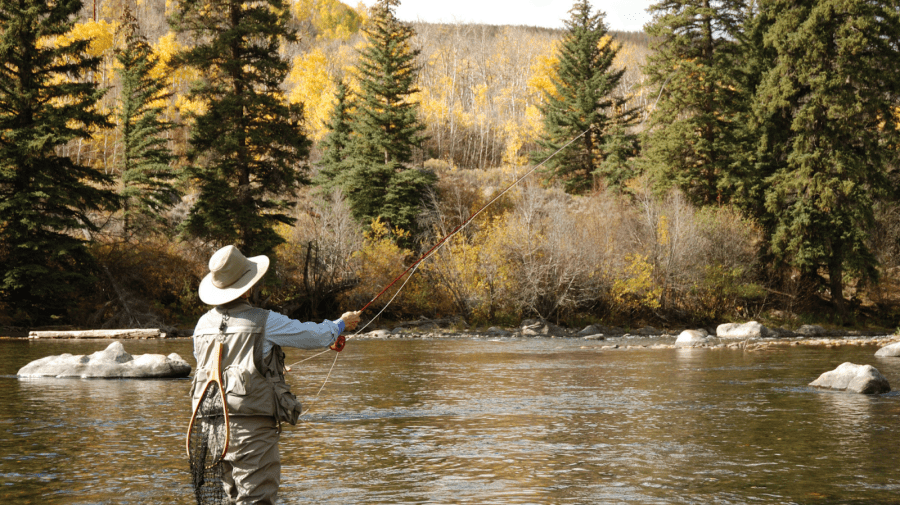 Others may prefer heading to the Caribbean to relax and rejuvenate. Whether you fly in directly or take a cruise to the area, the sandy beaches and blue waters are perfect for getting away from the hustle and bustle of daily life.
Speaking of cruises, a jaunt over to Alaska is a common bucket list destination for Americans who want to see breathtaking glaciers, unique wildlife and stellar landscapes. But a European river cruise can be just as fun in its own way.
To start planning your perfect solo vacation, begin by envisioning what your ideal destination has to offer. Then, factor in the other variables — your physical abilities, medical needs, budget and more. That way, you can narrow down your options more effectively, making it easier to choose the best vacation spot.
Best All-Inclusive Vacations for Singles Over 50
There is a wide array of all-inclusive vacation options that specifically target singles. Which option is best for you generally depends on your personal style and preferences.
If you're looking for an all-inclusive stay on the beach, Temptation Cancun Resort is an adult-only resort that focuses on singles. You can lounge on the beach, enjoy amazing cuisine, and take part in a range of activities, all for one price.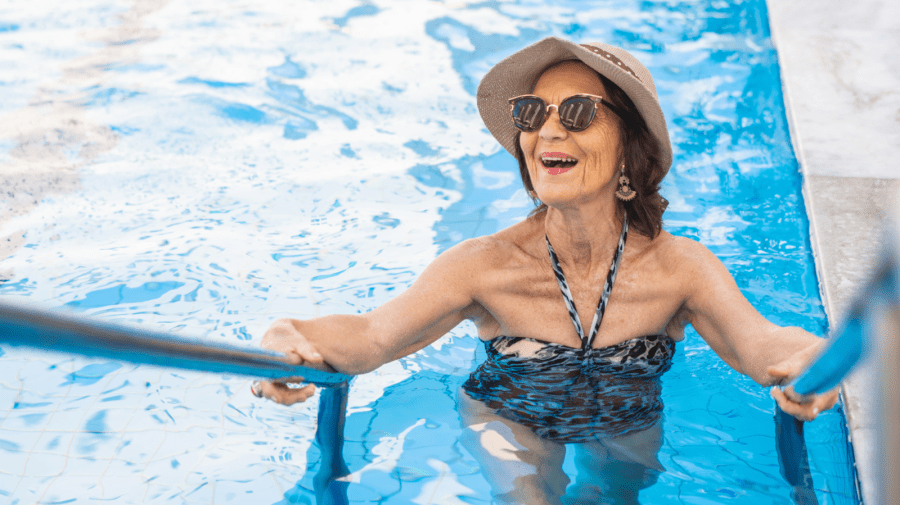 For a more active all-inclusive experience, a singles trip to Portugal could be a stronger choice. You can tour Lisbon, enjoy sunset cruises, go wine tasting, and so much more, all without having to pay extra along the way.
Another option for over-50s who enjoy exploration is Occidental Papagayo in Costa Rica. You can wander through lush forests, relax on pristine beaches, and hike to awe-inspiring waterfalls, all while enjoying an adult-only resort experience.
Best Adventure Vacations for Travelers Over 50
For adventure vacations that are genuinely bucket list, once-in-a-lifetime experiences, the over-50 crowd has plenty of options. One classic is to head to Peru and hike (or ride) up to Machu Picchu. It's a chance to explore the famed citadel in the Andes, as well as explore the Inca Trail.
Another option for the adventurous traveler is South Africa. You can join tour groups and head out into local parks and preserves, giving you a chance to see animals like lions, elephants, giraffes, and more, all in the wild.
If your idea of adventure is simply heading somewhere new, then book a trip to Thailand. Along with being budget-friendly, you'll have an opportunity to have a wide array of unique experiences while exploring a distinctive culture and fantastic landscape.
Best Solo Trips for Seniors Over 50
Technically, any of the options above can be excellent vacation destinations for solo travelers over 50. However, those aren't the only possible destinations.
If you enjoy exploring local cultures, an all-inclusive tour of the Japan Golden Route could be your perfect option. A walking vacation through Catalonia, Spain, is another excellent choice, along with a beach vacation in Greece. You could also take leisurely train rides through Scotland or take cruises between the islands to see everything the country has to offer.
What Are the Best Vacations for Single Women?
Generally speaking, when women travel alone, they focus on safety. And it's no different when it comes to the best solo trips for seniors. As a result, it's wise to focus on countries with solid track records in that regard.
For destinations in the Pacific, both New Zealand and Japan are excellent options for women traveling solo. Along with unique cultures, you can explore delectable local cuisines, breathtaking landscapes, and so much more.
If you're looking for options in Europe, Austria, Belgium, and Switzerland are all excellent choices. These are especially strong options for winter sports activities like skiing, as well as summertime outdoor adventures like white water rafting excursions. Plus, each has a vibrant, unique culture that's worth experiencing firsthand.
Iceland is another excellent option. Along with an amazing culture and breathtakingly beautiful landscapes, a trip to Iceland could mean a chance to see the Northern Lights, making it a fun bucket list experience.
What Are the Best Vacations for Single Men?
For single men looking for fun vacations, there are also plenty of options. For a laid back trip and a chance to lounge on superb beaches, explore rainforests, spend time scuba diving, and more, consider heading to Belize. The locals are welcoming to travelers, and the primary language is English, making it more convenient than some alternatives.
If you'd like to head to Europe, a trip to Barcelona could be a fun choice. Along with a vibrant culture and outstanding food, there's everything from historical sites to theme parks to explore nearby. For a destination in Asia, consider Taiwan. The country is a warm, welcoming place with fantastic food, outstanding landscapes, beautiful coastlines, and more.
Best Cruises for Vacationers Over 50
When it comes to the best solo trips for seniors, there are plenty of amazing cruises that can fit the bill for the over 50 crowd. If you prefer to remain in the United States, Alaska cruises are your ideal option. You can head through the Inside Passage, sail past massive glaciers, and skim through Glacier Bay National Park on some routes. Plus, you may be able to set up a variety of excursions, including helicopter tours, skiing, and more.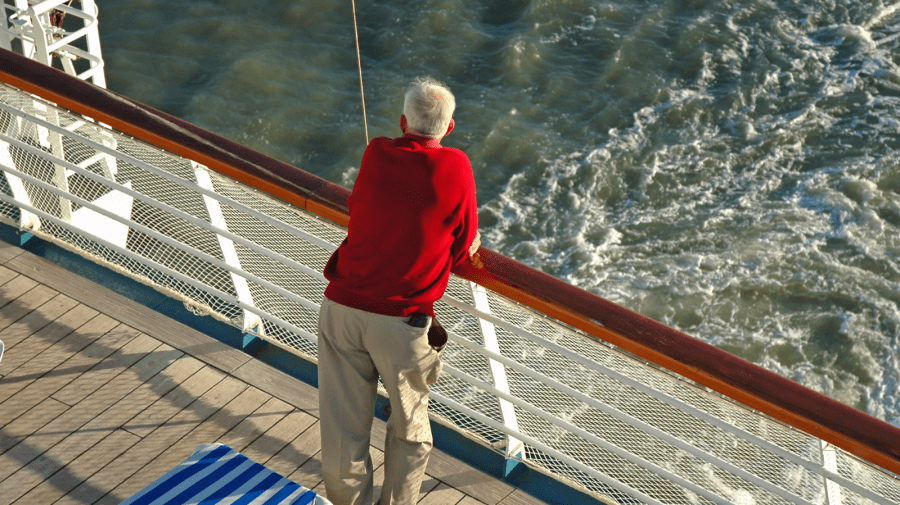 For a leisurely overseas experience, consider a European river cruise. You can travel famed rivers like the Danube, Rhine, Rhone, or Seine, taking in the incredible landscape as you glide between cities. Plus, when you stop, you can explore castles, take bike tours through towns, enjoy some local wine, and shop till you drop.
If you prefer something warmer, then a Caribbean cruise might be your best bet. You can explore various islands while having plenty of opportunities to soak up the sun during your journey.