As we've written before, mutual aid funds "address real material needs" and allow us to care for our communities by providing funds, goods, and services to those who can't otherwise access them. And this is especially true in the wake of a natural disaster. It's no secret that climate change-driven natural disasters have become more frequent and increasingly severe each year.  That said, you might be looking for 2022 mutual aid funds to support.
Throughout 2022, record-setting floods — caused by everything from hurricanes and typhoons to monsoons — have taken center stage. Most recently, Hurricane Ian's death toll has surpassed the 100s as Ian continues to ravage Florida. Additionally, Hurricane Fiona made landfall in Puerto Rico and the Dominican Republic, thus wreaking havoc on both nations. In Jackson, Mississippi, the ongoing water crisis means nearly 200,000 people don't have access to clean water — a result, in part, of environmental racism. And, thousands of miles away, a third of Pakistan is underwater. 
Of course, it's challenging to cover every disaster and relief effort. Here, we've done our best to provide basic information about some of the most devastating disasters of 2022, all while highlighting some organizations and mutual aid funds worth supporting. 
Hurricane Ian
Hurricane Ian was a category 4 hurricane that ravaged Cuba before heading down to Florida on September 23, 2022. Although Ian dissipated as recently as October 2, the damage is still being assessed. With deaths having already exceeded the 100s and expected to rise, the Florida Medical Examiners Commission has reported that many of the fatalities were caused by drowning. Despite the tragedy that struck Florida, many relief efforts have been made to assist the state.
2022 Mutual Aid Funds & Organizations for Florida
Hurricane Fiona Hits Puerto Rico, Dominican Republic
Although it was a Category 1 storm, Hurricane Fiona devastated Puerto Rico, causing an island-wide power outage, severe flooding, and massive mudslides. This comes just five years after the destruction of Hurricane Maria, which revealed just how unsafe deferred maintenance and aging infrastructure can be — of course, Puerto Rico isn't the only place facing that hard truth. 
As Refinery29's Somos — self-described as "communities of Latines rewriting our narratives, redefining freedom and finding joy in our nuances together" — points out, "the colonial island and its people [are reeling] from the compounded traumas that come from natural catastrophes, political inaction, and disaster capitalism." With all of this in mind, here are some local, on-the-ground organizations and mutual aid funds to support. 
2022 Mutual Aid Funds & Organizations Based in Puerto Rico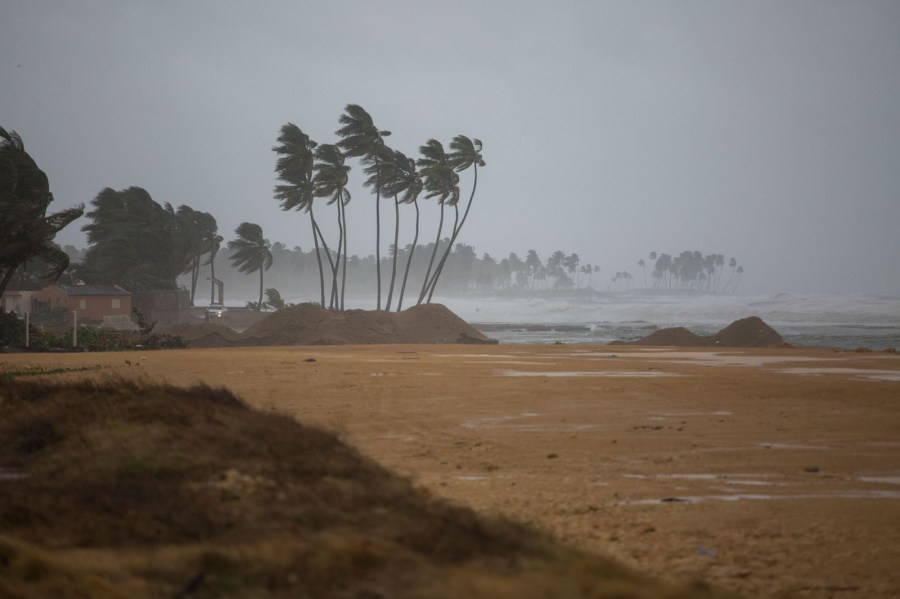 A few days later, Hurricane Fiona made landfall in the Dominican Republic, slamming the eastern side of the country and causing power outages, flooding, and mudslides. Again, here are some local, on-the-ground organizations and funds to support. 
2022 Mutual Aid Funds & Organizations Based in the Dominican Republic
2022 Mutual Aid Funds & Organizations That Aren't Location Specific
Ongoing Water Crisis in Jackson, Mississippi
When Jackson, Mississippi's, main water treatment plant failed, the city's nearly 200,000 residents were left without water. "Do not drink the water," Governor Tate Reeves said, following a state of emergency declaration. "Be smart, protect yourself, protect your family, preserve water."
Boil-water advisories were announced back in July — contaminants ranging from E. coli bacteria to lead are likely in the untreated water — and residents have since been told to shower with their mouths closed. Severe storms, which led to the flooding of the Pearl River, didn't help matters. But the climate change-driven floods, which also impacted parts of Kentucky and Missouri earlier this year, aren't the only issue here.
Despite being the capital of Mississippi, Jackson is plagued by failing infrastructure. Not to mention, state funding has been virtually nonexistent, which means the city can't make the necessary repairs or upgrades. All of this sounds neglectful, but it's also rooted in racism. The population of Jackson is roughly 82.5% Black people; it's clear that environmental racism has compounded this years-in-the-making crisis.
Everyone deserves access to clean water — here's how you can help residents of Jackson during this water crisis, which has no apparent end:
2022 Mutual Aid Funds to Support: Wildfires in the Western U.S.
California
Although the Mosquito Fire in Northern California is nearly 50% contained as of mid-September, smoke still shrouds the surrounding area, including Lake Tahoe, and is impacting the overall air quality. Closer to the Oregon border, the Mill Fire rained chunks of ash on rural towns and forced thousands to evacuate. As of mid-September, the Mill Fire is over 50% contained but has destroyed over 100 buildings and consumed 4,200 acres. Both fires were encouraged by high winds and started during the state's recent heat wave.
On Labor Day, Southern California's San Bernardino National Forest experienced the season's now-largest fire, the Fairview Fire. However, as of mid-September, it's almost entirely contained. In general, the California Fire Foundation provides aid to victims and survivors in the Golden State. However, you can also search for more localized mutual aid funds on sites like GoFundMe. 
Oregon
With the Rum Creek Fire nearly 90% contained, firefighting efforts may not need your immediate support, but the folks trying to rebuild their lives sure do. From helping survivors whose jobs are threatened by the disaster to supporting those who lost their homes, you can find funds on GoFundMe.
Washington
Federal funds will help cover the firefighting costs related to the Bolt Creek Fire. Burning in Washington's King and Snohomish Counties, the fire — and smoke — is impacting many Washingtonians, so looking for aid providers in those particular regions is the best way to help.
Idaho
As of mid-September, the Ross Fork Fire was 26% contained. In the wake of this challenging battle against the elements, the region's firefighters are looking for aid in order to replace outdated equipment and garner more volunteers.
Typhoons: 2022 Mutual Aid Funds to Support
Typhoons Hinnamnor & Nanmadol Hit Southern Islands of Japan, Parts of South Korea & Other Nearby Countries
"Former Super Typhoon Nanmadol is on a path that is putting the entire country of Japan at risk for life-threatening impacts, including widespread flooding, damaging winds, and coastal inundation," AccuWeather reports. Already, two fatalities have been reported as a result of the storm; roughly 8 million people have been told to evacuate. 
This comes in the wake of the incredibly devastating Typhoon Hinnamnor, a storm that reached a Category 5 rating as it neared Okinawa. Causing $1.21 billion in damages across Japan and parts of South Korea, Hinnamnor led to at least 12 fatalities. Check back for more information about how to support survivors as the situation unfolds.
2022 Mutual Aid Funds: Typhoon Merbok Hits Western Alaska
On September 17, Typhoon Merbok pounded Alaska's Western coast. The typhoon, which formed east of Japan in a region of the Pacific that's normally too cold to sustain a typhoon, is the result of irregularly warm water and, by extension, climate change. "The most outstanding feature as far as impact is the tremendous area that was damaged," The Conversation reports. "All coastal regions north of Bristol Bay to just beyond the Bering Strait — hundreds of miles of coastline — had some impact."
With the low-lying parts of the coast underwater, there have been widespread power outages. Not to mention, many Alaskans have been displaced. So, how can you help? In addition to finding campaigns on GoFundMe, the Western Alaska Disaster Recovery Fund, set up by the Alaska Community Foundation, and the World Central Kitchen are great places to start.
Severe Flooding
Muscogee (Creek) Nation
On September 20, President Joe Biden announced that the U.S. government will supplement tribal and local recovery efforts in the wake of the severe storms, tornadoes, and flooding. Although these devastating events occurred in early May 2022, supporting Indigenous-led mutual aid and relief efforts, such as the funds helmed by Indigenous Kinship Collective, is still a great way to help.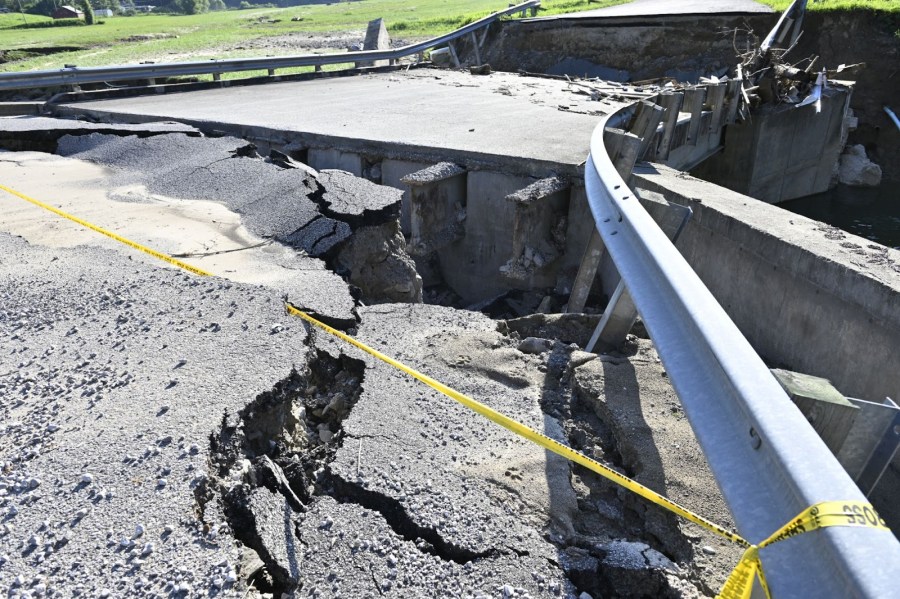 Parts of Montana, Idaho, Wyoming, Kentucky, Minnesota, and Other States
The severe storms, tornadoes, and flooding have also impacted several states in the U.S. The subsequent mudslides even led to the closure of Yellowstone National Park over the summer. Folks impacted by the long-term consequences of these natural disasters can seek support from the U.S. Department of Labor as well as more localized mutual aid efforts. 
2022 Mutual Aid Funds for Pakistan
As of mid-September, one-third of Pakistan is underwater. The flooding, which was caused by the torrential, history-making monsoon rains, has claimed the lives of at least 1,000 people and displaced millions more. Pakistan's top climate official, Sherry Rehman, called the crisis a "climate-induced humanitarian disaster of epic proportions."
To help the roughly 33 million Pakistani people who've been impacted by the severe flooding, you can support on-the-ground efforts, including Pakistan Red Crescent Society; Muslim Aid Pakistan's flood emergency fund, which you can support directly or via Muslim Aid USA's fund; Alkhidmat Foundation Pakistan's flood emergency relief appeal; Humanity & Inclusion; and International Medical Corps.
Nigeria
"Floods have affected half a million people, including 100,000 displaced," Nigeria's National Emergency Management Agency announced in mid-September. In the face of the country's worst flooding in a decade, more than 300 people have been killed.
Unprecedented rainfall totals have overwhelmed the area, causing dams to overflow and flooding to worsen. As of now, it's an underreported crisis, so on-the-ground mutual aid is hard to source right now. But supporting organizations that have a track record of providing aid internationally — like Save the Children, International Medical Corps, or International Rescue Committee — can have a meaningful impact.