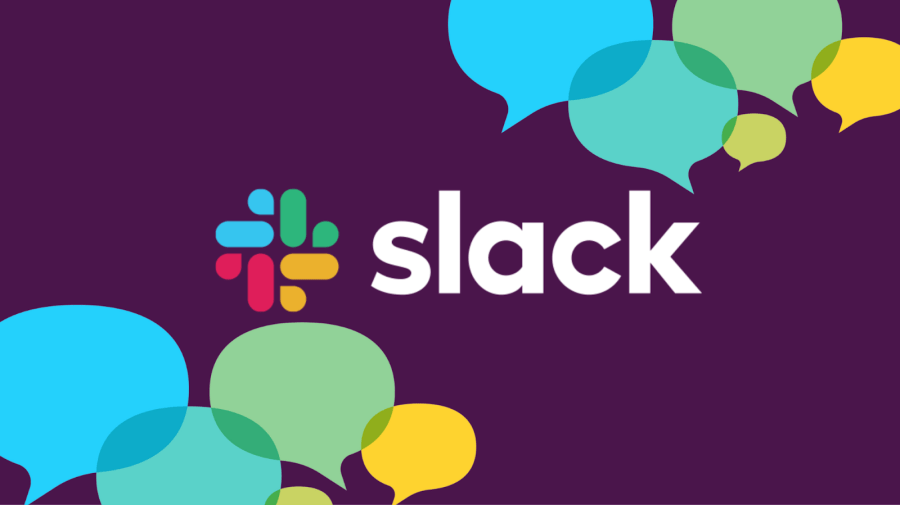 Slack, as a company, started in 2009, but the Slack collaboration software many of us use today launched in 2013. While it made waves in the business world soon after it was available, the communication powerhouse became a more broadly recognized household name during the start of the COVID-19 pandemic.
However, even with its estimated 18 million active users, not everyone is familiar with the Slack collaboration software that many of us have come to rely on. If you're curious about Slack, here's everything you need to know about the communication platform.
What Is Slack?
Slack is a messaging app aimed at professionals and businesses. It uses a channel-based approach, allowing companies to separate communications based on the subject as well as limit users' access to just the channels they need to see or participate in. If you're familiar with Discord, it's much the same.
Along with text-based messaging, the Slack collaboration software supports a range of other functions. From video calls to file sharing, Slack allows employees to come together and share information using whatever approach best meets their needs.
What Is the Slack App?
As communication platform, Slack collaboration software allows users to connect using a range of devices. There are downloadable Slack apps for smartphones, tablets and computers, all of which have intuitive designs based on the specific device.
The advantage of using the Slack app over the browser-based version is that it's easier to use on most devices. The user interface is adjusted to make the most of your preferred device, improving overall efficiency.
Is Slack Free?
Like most communication platforms, Slack has several service tiers. There's a free version, but it's a bit limited. With the free plan, companies can only store up to 10,000 recent messages and 5 GB of files. Integrations are also limited to 10 max.
After the free plan, there are several paid tiers. With the Pro version, file storage is shifted up to 10 GB per member. Additionally, message history and integrations are unlimited, and you get extra features.
Business+ increases the file storage to 20 GB and adds some features not available with the other options. Once you reach the Enterprise Grid plan, you'll get everything the other service levels offer with more storage, third-party DLP support, eDiscovery and more.
How Does Slack Work?
Slack is a user-friendly collaboration solution, operating similarly to a messenger with straightforward calling and file uploading capabilities. Channel navigation is list-based, with users simply clicking or tapping the channel they want to view.
Within a channel, basic messaging and file uploading relies on a text box. By tapping or clicking the text box, you can write messages that will appear in that channel. You can upload files with a simple drag-and-drop option, or by clicking the "+" to upload content from a folder on your device.
Popular Slack Collaboration Software Features: Slack Huddle, Sending Gifs in Slack
You can also use the Slack Huddle feature — especially if you're fatigued with Zoom. What is a Slack huddle? It's essentially a quick way to launch a voice call — or video call — between Slack users.
When it comes to how to use Giphy in Slack, the feature has to be enabled first. If it is, you can type "/giphy" into the message bar followed by a keyword to see various gif options. Then, you can send a gif of your choosing — or use the "Shuffle" option to look for others related to your keyword — much like sending gifs in other texting apps.
Other Slack Collaborative Software FAQs: Leaving a Slack Workplace, Deleting a Slack Channel
If you're wondering about how to leave a Slack workplace, it's simple. Open Slack on your computer and navigate to the workspace you'd like to leave. Click on "Profile", choose "More (…)", click "Account Settings" and then select "Deactivate Your Account" and enter your password. After doing so, you can deactivate your account for that specified workspace. If you use Slack for multiple workplaces, you can still keep others active. 
Looking for how to remove or delete a Slack channel? First, open the channel you want to delete. Click the "Settings" icon and choose "Delete Channel". Then, click the checkbox for "Yes" and delete it.
How to Find Slack Communities of Freelancers
Slack Communities are like "Groups" on other social media platforms in that they allow like-minded people to gather and talk about topics that interest them. From your desktop, you can browse groups by heading to "People & User Groups" and selecting the "User Groups" tab. Type in the team name, department, or a topic to see what's available.
If searching on Slack doesn't yield results, you can also search online for curated lists or databases. Reaching out to existing professional contacts could also help you find Slack Communities of freelancers.
Is Slack Down? How to Check Slack Collaboration Software Status
The easiest way to see if Slack is down is to check the Slack System Status website. This page gives you an overview of any known issues, and, since it's operated by Slack, it's typically accurate.