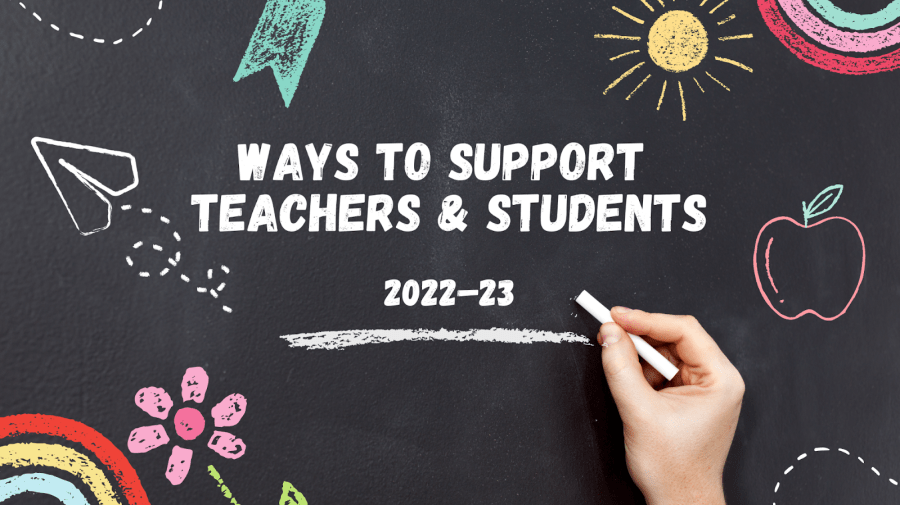 With back-to-school season in full swing across the country, you might be wondering if there's anything you can do to support teachers, other educators, school employees and students in your community. Fortunately, there are quite a few ways to get involved.
If you can't volunteer your time, donating to mutual aid funds that help students access school supplies, purchasing items off of teachers' wish lists and donating to groups that provide educators with mental health resources during these trying times are all wonderful ways to make a difference. Here, we've rounded up a few options worth exploring.
Nonprofits That Support Teachers and Students by Providing Resources
Kids in Need Foundation
The Kids in Need Foundation (KINF) aims to support equitable learning environments, focusing its efforts on under-resourced schools and children from low-income households. Along with operating resource centers where teachers can get free supplies for themselves and their classrooms, KINF also has a program dedicated to assisting teachers and students impacted by natural disasters.
Share the Warmth
Share the Warmth is a nonprofit that helps ensure that low-income households can meet their heating needs. After all, if students' basic needs aren't met at home, it can impact their health and ability to learn. Along with programs designed to cover or reduce certain utility costs, the organization collects warm blankets, socks, gloves, and hats for children, ensuring they have what they need to stay comfortable at home, at school, and everywhere in between.
Typically, Share the Warmth donations and drives happen at the local level. Try reaching out to your local heat-related utilities — such as electric or gas companies — to learn about donating to local low-income household utility needs. You can also speak with community centers and similar organizations to find out about clothing and blanket drives.
Reading Is Fundamental
The primary aim of Reading Is Fundamental is to support literacy and, in doing so, ensure the futures of young children. The organization provides free books and literacy resources to make sure that students are able to grow their skills and develop a love of reading. Additionally, it focuses on equity and inclusion, ensuring all students are given the tools they'll need to thrive. In the age of diverse stories and books being wrongfully banned, organizations like this one are invaluable.
The Education Trust
With a focus on providing resources to students of color, those living in poverty and LGBTQIA+ students, The Education Trust (Ed Trust) strives to close the achievement gap. Along with advocating for underserved communities and students — that is, promoting education equity — the organization provides resources to educators and administrators.
Adopt a Classroom
On Adopt a Classroom, teachers can create profiles to outline their needs and fundraising goals. Then, donors can donate to specific classrooms, individual schools, or broader funds. With the latter approach, Adopt a Classroom will direct donations to projects where support is needed most.
The direct options allow donors to assist with specific needs. For example, if a teacher needs resources to fund a community garden at school and you've got a passion for plants, that may speak to you. No matter the needs, teachers and schools outline their fundraising objectives, including the amount they're requesting and how the funds will be used, allowing donors to support campaigns in their area with greater ease.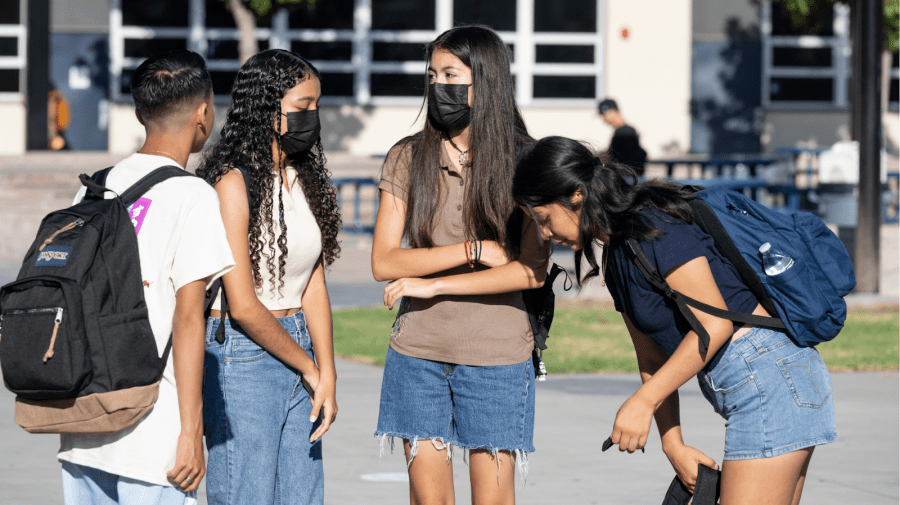 Donors Choose
Donors Choose is a crowdfunding organization that allows teachers to outline specific classroom needs — like the GoFundMe of the education world. The campaigns typically focus on classroom supplies. Teachers clearly discuss their requests, including how donated funds will be directed as well as the purpose of their project (or the reasons why they need general resources).
On the platform, you can search for campaigns based on several criteria, including searching for specific classrooms, schools, or projects in your area. This functionality gives you the ability to find options that align with your interests, too.
Students Without Limits
Students Without Limits is a nonprofit that focuses on ensuring underserved minority and immigrant teens from low-income households in the San Diego area have access to educational support. Its goal is to help these students become first-generation college graduates, ensuring they have the resources and guidance they need to thrive. Additionally, they make legal and mental health resources available, taking a holistic approach to student success.
Digital Promise
In today's increasingly digital world, having access to technology at a younger age is increasingly essential. Digital Promise works with education leaders, technology companies and researchers to identify opportunities for improvement. It also partners with various businesses to secure technology resources for low-income students and underfunded schools, ensuring everyone has the tech they need to thrive.
Learning to Give
At Learning to Give, the focus is on providing resources to K–12 educators that help empower students to become civically-minded and ready to make a difference in their communities. Lesson plans, grants and other forms of support are available, ensuring teachers can help students achieve a sense of purpose, master critical skills and develop the autonomy that will allow them to excel.
School on Wheels
Operating out of Southern California, School on Wheels aims to support unhoused students. Volunteers provide free tutoring and mentorship opportunities for K–12 students living in shelters, vehicles, motels, group homes, or on the streets. School supplies are also part of the program — as is parental support.
Support Teachers With GoFundMe Campaigns for Specific Needs
Along with nonprofits like those listed above, you can support teachers and students using classic crowdfunding platforms, like GoFundMe. On the site, teachers and parents can design campaigns outlining their specific needs. Along with a funding goal, they'll note how the money they raise will be used.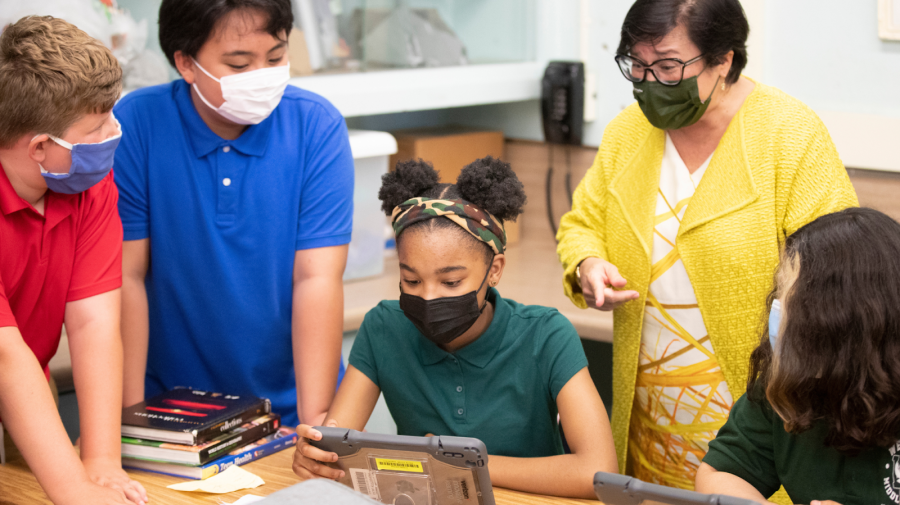 Nonprofits that support education may also create campaigns. Often, these are for targeted projects, which can include helping a particular district, an individual school or classroom, or a student.
With GoFundMe, you can search for campaigns in your local area or at a specific school. You can even look for an individual classroom to support. Just bear in mind that donations are only tax-deductible if they go to a qualifying entity, such as an official nonprofit.
Support Teachers and Students' Mental Health
Since the start of the COVID-19 pandemic in 2020, mental health has increasingly been at the forefront of everyone's minds. Teachers are often subjected to high amounts of stress — from being (unofficially) deemed essential workers during the pandemic and navigating a staffing shortage to confronting the harsh realities of gun violence in the U.S.
Often, teachers take on several roles in their students' lives, becoming a support system and first point of contact. But who's looking out for teachers? That's why finding ways to support their needs is incredibly important.
Of course, students have also weathered a pandemic, been isolated from their friends and, most likely, have the fear of gun violence weighing on their minds, too. That said, we have to prioritize mental health as much as we prioritize physical well-being.
One simple way to help? Volunteer your time. Many classrooms can benefit from volunteer aides to help support learning initiatives and to serve as an extra pair of hands. Often, class sizes are large, which means one teacher alone can't give each student all the attention and time they may need.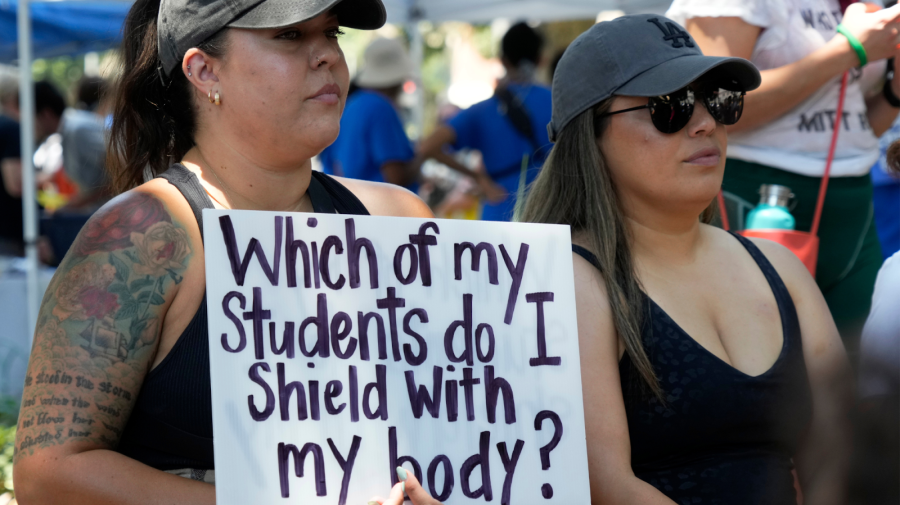 If you don't have the time or ability to volunteer, donating to organizations that provide mental health resources to teachers and students is also a great step. Some options include:
It's also wise to look into local initiatives — there's no better use of your time and funds than providing resources to both students and teachers within your own community. When in doubt, contact your local school or school district to see how you can help.