With over 500 million monthly users and more than 1 billion downloads, Telegram is one of the most popular apps in the world. The cross-platform messaging app is considered a rival to giants like Facebook Messenger and WhatsApp, mainly because it also offers an ad-free experience in addition to features you don't get with those Meta-owned alternatives.
But does that make Telegram a genuine competitor to the other instant-messaging apps? And are there risks that counteract its benefits? If you're curious about Telegram, here's everything you need to know.
What Is Telegram?
Telegram is a cross-platform messenger app that offers one-on-one and group chat options. Along with apps for both Android and iOS smartphones, there are Windows, Mac, and Linux apps for computers and tablets as well. Telegram is also accessible through a web browser, eliminating the need for an app download entirely.
Unlike Facebook Messenger (often referred to simply as Messenger) and WhatsApp — both of which are owned by Meta, the parent company behind Facebook — Telegram doesn't have ties to any existing social media platform. Additionally, Telegram focuses on privacy, offering enhanced security features and encryption to keep conversations private.
Telegram is currently free to use. However, a paid premium subscription option may be forthcoming.
Who Owns Telegram?
Pavel Durov — a Russian-born tech giant — is the co-founder and owner of Telegram. His older brother, Nikolai Durov, is also a Telegram co-founder who developed a critical data transfer protocol used by the app.
While some may find it concerning that the founders have ties to Russia due to the country's recent cyberattacks, it's important to note that the pair no longer resides in the country. Pavel Durov left Russia 15 years ago after coming into conflict with the Kremlin. The main disagreement focused on a social media platform he developed, Vkontakte (or VK), which authorities felt was too permissive of liberal beliefs. Nikolai Durov is also in exile.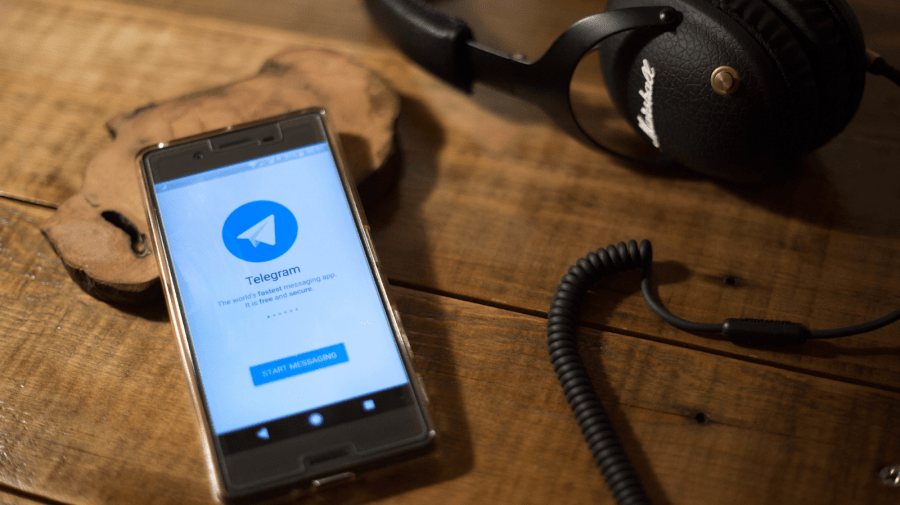 How Telegram Works
Telegram functions like most other messaging apps. You can connect with other app users and engage in conversation. Along with regular one-on-one messages, you can partake in group chats. Additionally, Telegram allows you to send stickers and files, and supports video calls. Sending "secret" messages is also an option. With this approach, a message self-destructs, preventing the content from remaining in your chat logs long-term.
Getting started on Telegram is also easy. After downloading the app or heading to the website, you create an account, associating it with your phone number. After verifying the number by inputting the code sent to you through a text message or phone call, you input a name; decide whether the app should have access to your contacts; and choose whether it can access files and/or show alerts on your lock screen.
While you don't have to set up a password or PIN to access the Telegram app, you do have that option. Usually, it's wise to head to the "Privacy and Security" section to set one up, particularly if you're privacy-focused. Two-factor authentication (2FA) is also available.
Once you've set up the basics, you can send messages to other users. With the Telegram protocol, communication between your device and the Telegram server is encrypted. The same goes for messages going from the Telegram server to the recipient. However, Telegram itself can see the content of messages, so keep that in mind.
The Pros and Cons of Telegram
In many cases, examining the pros and cons of Telegram is your best bet for deciding if it's right for you. As you might've guessed, the biggest benefit of Telegram is the encryption. While Telegram isn't the only app that offers it, encryption is usually at the center of a privacy-oriented operation.
The self-destructing messages — which you can't screenshot, either — are another feature that prioritizes security. Moreover, Telegram also allows people to connect based on user names — instead of phone numbers, email addresses, or real names — which, although not a novel feature, could also help you maintain a certain level of privacy.
One standout feature is the file sizes that Telegram supports. You can send attachments as large as 2 GB with Telegram, which is far larger than you get with most messaging apps. For instance, WhatsApp has a 16 MB limit.
Another way Telegram stands apart is with the ability to send Toncoin through the app without paying a fee or entering long wallet addresses. Instead, simply being in a Telegram chat is enough to transfer the crypto.
Finally, Telegram isn't associated with a larger social media platform, nor has it been found to sell user data. Its interests aren't tied to another site or company, either directly or indirectly, which some users may appreciate, especially since other big-name apps — WhatsApp, Messenger and Instagram are all tied to Facebook, a.k.a. Meta.
When it comes to drawbacks, the biggest is that Telegram isn't necessarily more secure, and, while it is very popular worldwide, its U.S. user base isn't nearly as large as that of Facebook Messenger.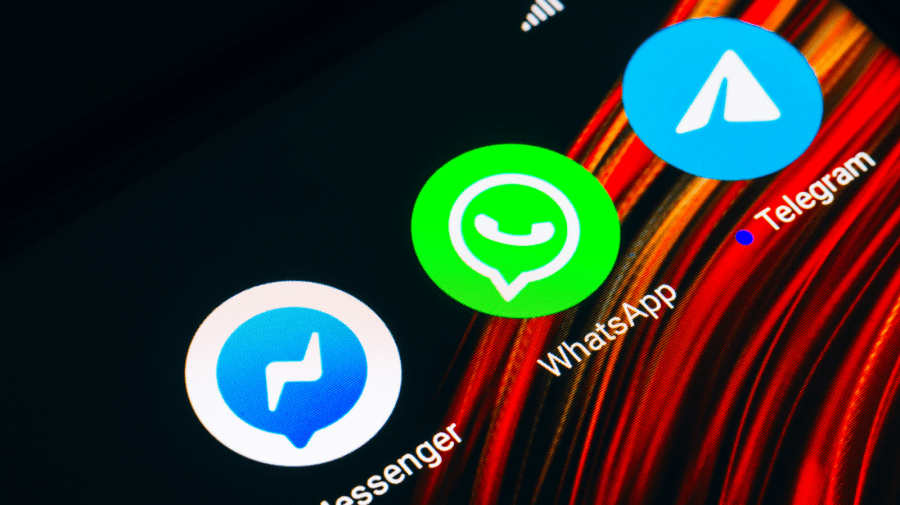 It's also important to note that Telegram's looser rules regarding content, while helpful in some cases, can also be problematic, especially if you engage with public groups. The platform isn't immune to conspiracy theories, hate speech or scammers. In particular, the Telegram app is a popular destination for discussing crypto scams, though that isn't the only kind of nefarious activity on the app.
The new user alert — which goes out to any other user who has your phone number — is also concerning. You may even consider that a privacy violation; Telegram essentially tells others that you're now reachable, even if that wasn't your intention.
So, Is Telegram a Good Facebook Messenger or WhatsApp Replacement?
Functionally, Telegram offers similar features to both Facebook Messenger and WhatsApp, but without being tied to a major social media platform that some people would prefer to avoid. The ad-free design and commitment to not selling data is attractive, particularly for those who value privacy.
However, Telegram isn't inherently more secure than other apps. Instead, the secret chats are comparable to what you can find elsewhere; the non-secret chats may actually fall short of some alternatives. And, as mentioned, many users dislike the new user alert feature.
In the end, Telegram is a strong player in the world of instant-messaging apps, but knowing if it's right for you boils down to a personal preference.