Rating: 7/10
When it comes to consent in the context of a sexual relationship, recent titles like The Last Duel or the upcoming Anatomy of a Scandal — the six-episode limited series that debuts on Netflix on Friday, April 15 — take approval from the grey areas to the delimited and clear ones. 
Anatomy of a Scandal stars Sienna Miller as Sophie Whitehouse. She's married to the square-jawed and perfectly coiffed James Whitehouse (Rupert Friend), a Tory UK minister. They have a daughter, a son, a live-in nanny and the kind of professionally decorated house in central London that only a lot of money and privilege can afford. She's always impeccably dressed, even if the task at hand is to heat a frozen pizza. They met at Oxford during their university time and have been married for 12 years. She left a career in children's publishing to take care of the kids. He's the kind of politician who actually listens to his constituents — or at least he's very good at pretending he does. They're the epitome of conservative picture-perfection.
Until they no longer are. James had a five-month affair with one of his aides, Olivia Lytton (Naomi Scott). "It meant nothing. I was flattered. It was just sex," he tells his wife of the other — of course, younger — woman. His sincerity urge isn't unprovoked. The story is breaking that night and he's covering his bases. "Top Tory Cheats with Aide," reads the juicy headline.
I spent a few episodes of Anatomy of a Scandal feeling for Sophie. The news of the affair sent her head spinning. Director S.J. Clarkson (Jessica Jones) manages to capture the character's almost nauseous reactions with her tilted camera angles. Sophie thought her marriage with James was "superior," yet she finds herself cheated on. She's forced to deal with the vicious Chris Clarke (Joshua McGuire) — a PR fixer sent by the prime minister. Chris indelicately thinks out loud, saying things like "Sex doesn't have to kill a career these days" and adding that James may gain some support among the older and more conservative male voters. The news of the affair has also moved James to the top position on a website that measures the sexiness of British politicians.
Until things get even uglier. Olivia has reported James for sexual assault, and he'll be charged and judged for it. James and Olivia had sex one week after their relationship ended, inside an elevator at the Parliament. No one is denying that sex took place, but its nature is what's being disputed. James says it was consensual, but Olivia says it wasn't. The career-driven Kate Woodcroft (Michelle Dockery) is the barrister in charge of getting a jury to understand why consent is such a decisive factor in this instance, why this was relationship rape. Her job isn't easy: Olivia had an entanglement with James, knowing too well he was a married man. She even admits she was attracted to him and wanted the relationship to resume before the attack took place.
David E. Kelley (Big Little Lies) and Melissa James Gibson (The Americans) executive produce and write this story based on the Sarah Vaughan novel of the same name. I don't want to give too much away, but this is a courtroom drama with mystery thriller elements and the kind of twists and turns characteristic of the genre.
Through frequent flashbacks of their time at Oxford, the show informs the viewer about who James and Sophie Whitehouse are and how he came to be such a powerful man. The series comments on the fishbowl of politics and how nothing is off limits when occupying certain positions of power, especially not a politician's sex life. It talks about the class system in the UK and how white men of certain privileged backgrounds always come out on top.
But I mostly watched Anatomy of a Scandal as a companion piece not only to The Last Duel but also to Promising Young Woman. The show tackles consent. It offers a new perspective on the idea of a man who can lie deliberately about certain things, knowing too well how bad they would make him look, but who's still convinced he's never forced himself on anyone. And it sheds light on how women can also be complicit and enablers of certain behaviors.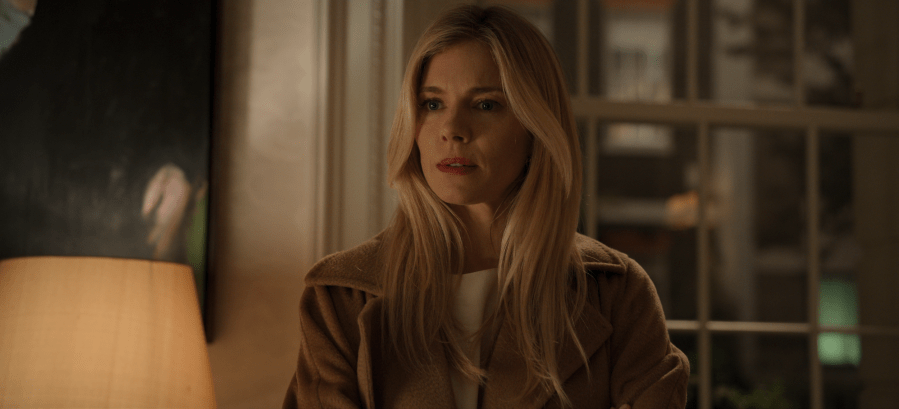 I found Anatomy of a Scandal hard to watch at times. Especially when Olivia is giving testimony and having to describe her attack and — in a way — almost relive it. It reminded me once again of how brutal the process of justice is for sexual assault survivors. But Clarkson's style of directing never exploits her subjects. And while I'd agree that the show is grappling with a theme that has been broached before, there's still a lot more room for stories about consent — Sophie acknowledges how things have changed since her time spent at university and the blurriness of consent back then, for instance. Plus, I liked how the series was built around a group of very distinct, diverse women and how it found lightness and solace in the power of some of their friendships and camaraderie.
If you or anyone you know are a survivor of sexual assault, you can get access to resources and help from the Rape, Abuse & Incest National Network's website or contact RAINN's National Sexual Assault Hotline at 1-800-656-HOPE (4673).