Editor's Note: we've rounded up 25 of the most anticipated movies of 2022.
Looking back, 2019 capped off 10 years' worth of cinema in a decidedly uneven way. Mega-blockbuster sagas that spanned years came to a close thanks to Avengers: Endgame and Star Wars: Episode IX—The Rise of Skywalker. Some of the decade's best films, like Parasite and Knives Out, made indelible marks on our collective pop culture consciousness, while other late-decade entries completely baffled audiences. (Yes, we're looking at you, Cats, the next midnight cult classic a la Rocky Horror Picture Show.) So, what will 2020's film offerings be remembered for?
Without a doubt, this past year posed a real challenge for filmmakers and movie theaters alike. As with most things, the COVID-19 pandemic threw a real wrench into Hollywood's plans: The newest (and 25th) James Bond film, No Time to Die, had to learn to debut another day, while Universal's Trolls World Tour skipped the theaters altogether and, when all was said and done, put more money directly in the studio's pockets than it would have had theaters taken a cut.
Soon enough, big-name studios like Disney and Warner Bros. followed suit, queueing up films like Mulan, Soul and Wonder Woman 1984 for streaming platforms. Needless to say, the landscape has changed quite a bit. And, despite what detractors say, a ton of incredible films were delivered directly to our living rooms this year. We've rounded up 2020's best of the best.
Ma Rainey's Black Bottom
Without a doubt, Netflix saved one of the best films of 2020 for the very end of the year. That film is Ma Rainey's Black Bottom, a movie adaptation based on August Wilson's play of the same name. Not only does it mark a career best for Oscar-winner Viola Davis, but it's also the late Chadwick Boseman's final film appearance. For those who aren't familiar with the legendary blues singer, Ma Rainey was a trailblazer back in the 1920s: She sang on over 100 blues records and became one of the first Black artists to sign with Paramount.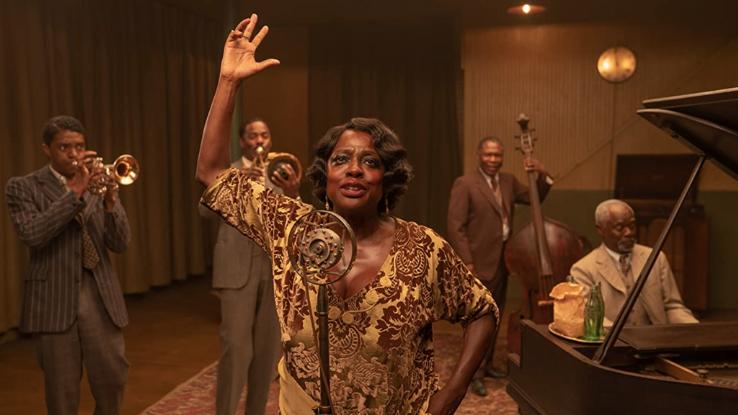 In the film, Ma Rainey and her band gather at a Chicago-based recording studio in 1927, and the tensions in the film are something of a microcosm of the icon's life. In an interview with the The New York Times, Davis noted that Rainey was "a woman who was unapologetic about her sexuality, unapologetic about her worth." And the film certainly captures both of those things: Unlike other recent musician biopics, Ma Rainey's bisexuality isn't erased — and, in the face of dismissal, Ma Rainey always knows her worth.
Minari
Small and quiet but deeply heart-wrenching, Minari is one of 2020's best films — and, without a doubt, a film that will resonate for decades to come. Written and directed by Lee Isaac Chung, the film centers on a Korean-American family who, at the behest of their patriarch (Steven Yeun), move to small-town Arkansas in search of a better life — more specifically, a life focused on farming and living off the land.
This beautiful portrait is brought to life by incredible performances from Yeun and Ye-ri Han, who capture all of the nuance of what it's like to be a couple torn between lives, between wanting certain traditions and feeling the pressure to assimilate to American culture. Additionally, both Youn Yuh-jung, who plays the family's "unflappable" grandmother, and young newcomer Alan S. Kim leave a lasting impression, and, between them, blooms a relationship that feels so real and textured. Matthew Dougherty of The Filtered Lens writes that "Minari is the art of filmmaking at its most precise and efficient without forgoing the canvas quality of the frame" — and we couldn't agree more.
Harley Quinn: Birds of Prey
DC Comics' Harley Quinn (Margot Robbie) isn't exactly a hero — although Suicide Squad may've angled for that argument. Nonetheless, she's still one of the most beloved characters in comic book history, and fans were eager to see Harley in her first solo outing. Cue Birds of Prey, which sees the baseball bat-wielding anti-hero ditching the (ever-abusive) Joker and flexing her own agency. Sure, breakups are tough, but thanks to writer Christina Hodson and director Cathy Han, Harley more than rebounds.
Through a twist of fate, Harley finds herself taking on sadistic Gotham City crime lord Roman Sionis (Ewan McGregor) and teaming up with ex-cop Renee Montoya (Rosie Perez), former Sionis employee and singer Dinah Lance (a.k.a. Canary; Jurnee Smollett-Bell) and the vengeful Huntress (Mary Elizabeth Winstead) to save Cassandra Cain (Ella Jay Basco) from Sionis' clutches. With incredibly inventive fight-scene choreography; a ton of witty, irreverent humor; and style to spare, Birds of Prey is one of DC's best outings. And it will leave you wanting an egg sandwich — trust us.
The Half of It
Saving Face (2004) marked Alice Wu's directorial debut and, honestly, a filmmaker couldn't ask for a better first outing. Now, over a decade later, Wu released her sophomore feature, The Half of It, on Netflix to great acclaim. Pitched as a "different kind of love story," The Half of It is a loose retelling of the Cyrano de Bergerac story — with a queer twist. Or what Rolling Stone describes as a "quietly revolutionary achievement…brimming over with pleasures of the unexpected."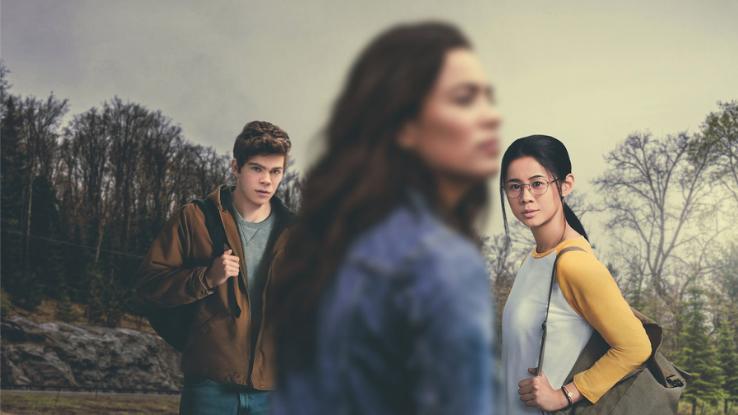 Ellie Chu (Leah Lewis) lives in the small town of Squahamish, and she spends her time writing papers for her peers in exchange for money and handling her dad's station master and signalman duties at the town's train stop. When she meets Paul Munsky (Daniel Diemer), a well-meaning but inarticulate jock, Ellie writes letters on Paul's behalf to Aster Flores (Alexxis Lemire), his crush — and, as it turns out, Ellie's crush, too. While it was marketed (in part) as a YA rom-com, the film is more longing than first romances, but it still feels refreshing. After all, as Lewis points out, "[i]t's a self-love story… [the characters] end up with something… It is a love story, it's just not a 'romance' story."
The Forty-Year-Old Version
The Forty-Year-Old Version marks an incredible debut for writer-director-star Radha Blank. The film opens a window for viewers into the life of a struggling artist — a New York City-based playwright who is looking to reinvent herself as a rapper. In a review for OurQuadCities, Linda Cook notes that "Theater buffs will applaud the perspective on how a play is written, produced and, finally, performed, all to great comedic effect here."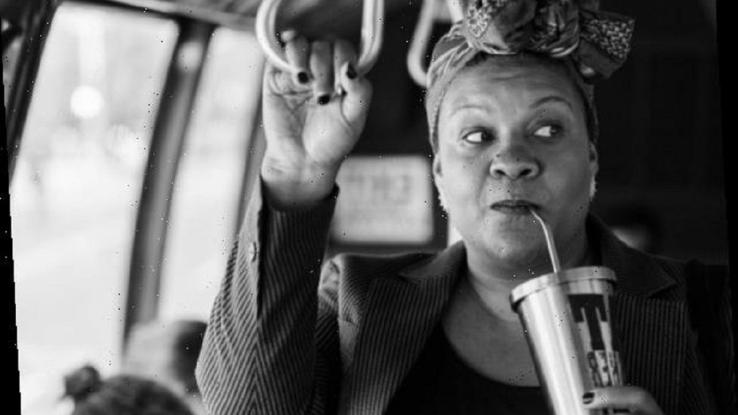 And that's certainly a large part of the appeal: The film feels both familiar in that classic way, but also extremely inventive. That's due in large part to its writer-director's voice and talent as a playwright, but also to some innovative technical choices. Entertainment Weekly reviewer Leah Greenblatt sums part of that technical prowess up well, describing The Forty-Year-Old Version as "a ramshackle, winningly raw coming-of-middle-age shot in vivid black and white but told in emotional Technicolor."
Palm Springs
Sci-fi comedy Palm Springs was one of the summer's best offerings. Released directly on Hulu, it wasn't a blockbuster in the traditional sense, but it did harness the star power of Andy Samberg, Cristin Milioti and J.K. Simmons to great effect. And, like Samberg's lauded Brooklyn Nine-Nine sitcom, Palm Springs offers up hilarity with a surprising amount of charm and heart.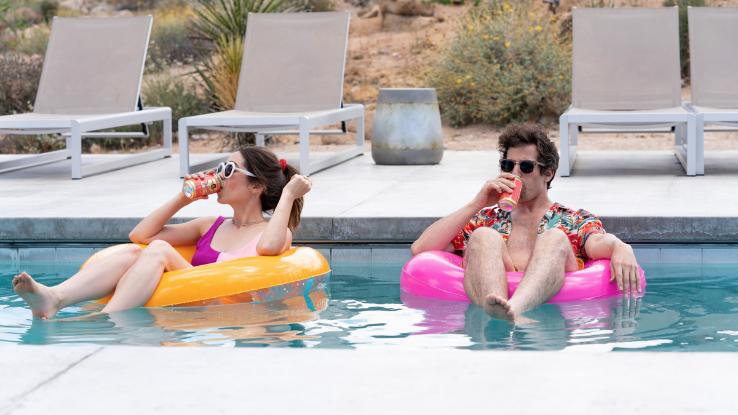 The premise? Nyles (Samberg) meets Sarah (Milioti), who is acting as maid of honor at her sister's Palm Springs wedding. After a few drinks, the strange Nyles and apathetic Sarah hit it off and wind up heading out into the desert to hook up — where Nyles is, suddenly, struck by an arrow. Wounded, he crawls toward a strange cave and, against his instructions, Sarah follows. Inside the cave is a strange vortex, one that gets Sarah stuck in the wedding day time loop Nyles has been experiencing for quite some time. Its greatest accomplishment? In a world without consequences, the leads "make you believe that, actually, everything the two characters do matters" (via Globe and Mail).
The Old Guard
As one of the few summer blockbusters to come out during the pandemic, The Old Guard made quite the impact: A few days into its release it cracked the top-10 most-popular Netflix movies ever, and it was on track to reach 72 million households in its first four weeks. Adapted from Greg Rucka and Leandro Fernández's acclaimed comic series and directed by Gina Prince-Bythewood (Love & Basketball), The Old Guard deserves all that acclaim and more.
The film stars Charlize Theron as Andy, an invulnerable warrior who has led a group of tight-knit mercenaries — also invulnerable — for centuries. But fighting the good fight takes a dark turn when a pharmaceutical company learns of their "immortal" statuses and aims to make them lab rats. Luckily for Andy, whose abilities are waning, a new "immortal" named Nile (Kiki Layne) joins their ranks. This gritty, action-packed film also does something Marvel and DC haven't dared: It's undeniably queer and centers multiple queer characters.
Da 5 Bloods
Coming off his much-deserved Best Adapted Screenplay Oscar win for BlacKkKlansman, Spike Lee has turned his attention to Da 5 Bloods, which was picked up by Netflix. Previously, Lee and Netflix have collaborated on the streaming giant's series adaptation of Lee's 1986 classic She's Gotta Have It, with Lee stepping in to executive produce. However, Da 5 Bloods marked the first time Lee directed a Netflix picture — a collaboration that seems award-worthy, especially given Netflix's latest attempts to really lean into awards season.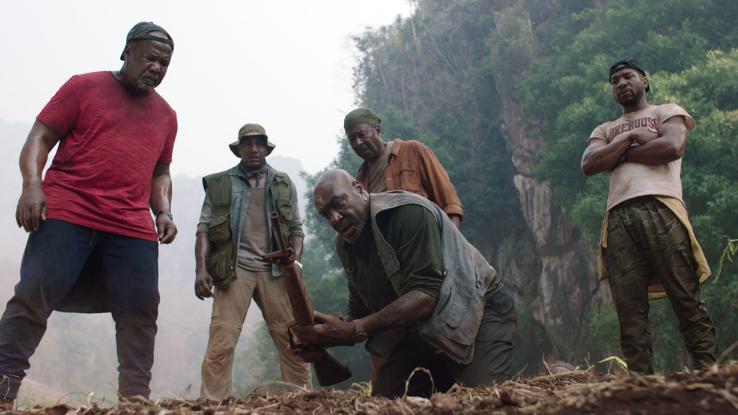 Starring Black Panther's Chadwick Boseman, Crooklyn's Delroy Lindo and Lovecraft Country's Jonathan Majors, just to name a few of the incredible ensemble cast members, Da 5 Bloods tells the story of four African-American vets who return to Vietnam in search of the remains of their late squad leader and the promise of a hidden treasure. "From its sweeping jungle vistas to its full-fat orchestral score from Terence Blanchard, Da 5 Bloods often feels like an old-fashioned Hollywood adventure," writes Robbie Collins of The Daily Telegraph. "But reality keeps pushing its way through in ways that can't be ignored."
A Promising Young Woman
The drama-thriller Promising Young Woman marks the directorial debut for writer Emerald Fennell, who is best known as the Emmy-nominated showrunner of BBC's Killing Eve. And the film stars BAFTA-winner Carey Mulligan (An Education, The Great Gatsby) as Cassie, who is considered a, you know, promising young woman until an undisclosed event derails her future.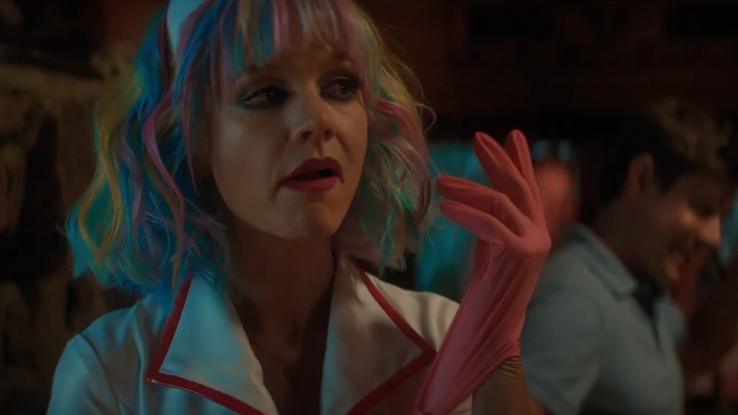 When the film picks up with Cassie, she is wickedly cunning, even leading a double life — but a chance encounter leaves her with an opportunity to amend the past. Mulligan's co-stars are numerous and include Bo Burnham, Alison Brie, Clancy Brown, Laverne Cox, Connie Britton and Jennifer Coolidge. In the wake of its Sundance debut, the film garnered a 97% rating on Rotten Tomatoes, with the site's aggregate summation reporting that the film is "a boldly provocative, timely thriller…an auspicious feature debut…and a career highlight for Mulligan."
Miss Juneteenth
Coinciding with the 155th anniversary of the titular holiday, Miss Juneteenth tells the story of Turquoise Jones (Nicole Beharie), a single mom and former teen beauty queen, who pushes her daughter, Kai (Alexis Chikaeze), to enter the local Miss Juneteenth pageant. While Kai is less than enthused about the idea, it's clear that Turquoise is trying to provide her with an experience she didn't have — most other Miss Juneteenth winners went on to have successful college careers, but Turquoise had to drop out.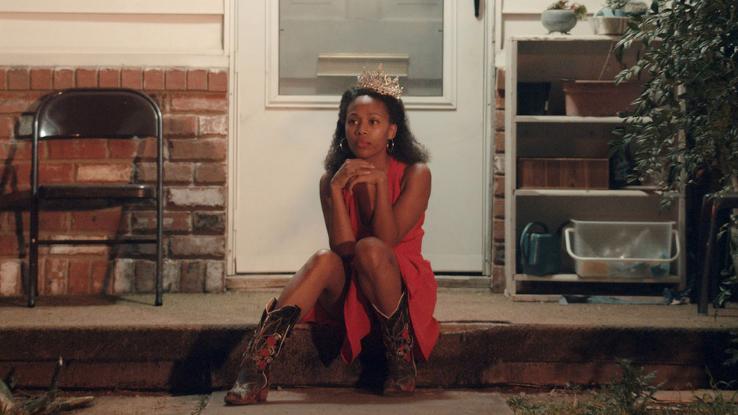 Channing Godfrey Peoples' directorial debut tackles quite a bit, but it does so elegantly, tracing well-worn genre tropes but infusing them with the kind of detail that's at once so specific but also so universal. In an article for Vulture, Angelica Jade Bastién wrote that, "Miss Juneteenth isn't trying to make grand proclamations about what it means to be Black in America today. The film is too smart for such grandstanding. Instead, it revels in watching Black folks just be."
Unpregnant
You probably didn't have a pro-choice road trip comedy on your 2020 bingo cards, but, sure enough, 2020 is full of surprises — and Unpregnant is just that. In fact, Time magazine's Stephanie Zacharek notes that it's "part road-trip comedy, part meditation on the trials of friendship…[and even part] unhinged…John Waters farce." Sounds great, right?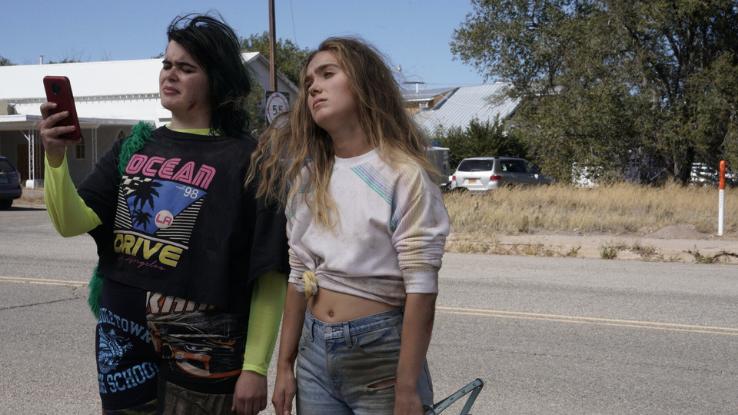 The setup here is that 17-year-old Veronica Clarke (Haley Lu Richardson) finds out she's pregnant and, while she's taking the test, she's interrupted by her former bestie, Bailey Butler (Barbie Ferreira), who catches a glimpse at the results. Bailey's casual offer to drive Veronica to an abortion clinic turns into a full-on road trip to Albuquerque, New Mexico, when she learns that she can't get an abortion in Missouri without parental consent. Although Unpregnant is flawed, it can at times be as poignant as it is wild.
Emma.
The most recent adaptation of Jane Austen's Emma hit theaters just before states and cities across the country began going into lockdown and shelter-in-place mode due to the COVID-19 pandemic. While it may not have gotten its place in the sun upon its initial release, Emma. got a second life on streaming platforms and was universally doted upon by critics.
For those unfamiliar with the source material, the story centers on the beautiful, clever and well-to-do Emma Woodhouse, who fancies herself a prolific matchmaker. Of course, she's interested in setting others up — not herself — until she realizes the man she loves has been right in front of her all along. Full of missteps, some surprising hilarity and a lot of walks through the English countryside, Emma. is bolstered by impeccable performances from Anya Taylor-Joy, of The Queen's Gambit fame, and Bill Nighy.
A Whisker Away
Studio Colorido's A Whisker Away made a splash when it debuted on Netflix over the summer. It's a kind of delightful, coming-of-age film on the surface, but the twist of magic and its deeper interrogations of life and love give it a kind of Spirited Away-esque feel. In the film, Miyo Sasaki is an unhappy middle schooler: She doesn't like her stepmother very much and, at school, her crush, Kento Hinode, won't give her the time of day.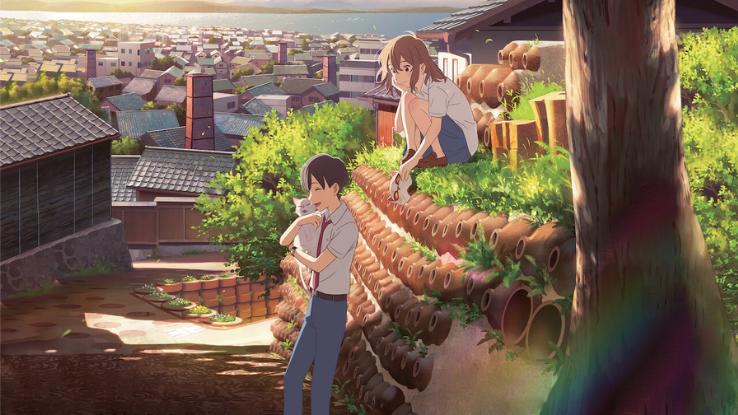 Despite Kento's consistent rejections, Miyo can't help but flirt with him until, one day, she comes into possession of a Noh mask — a mask that allows her to transform into a cat. As the cat version of herself, Miyo visits Kento, keeps him company and listens to his confessions. "What really makes A Whisker Away worth watching," Karen Han of Polygon notes, "is its dissection of growing up enough to face difficult feelings head-on and to think seriously about other people's emotions as well."
Horse Girl
Horse Girl, which was released by Duplass Brothers Productions, feels a bit like the Duplass' Safety Not Guaranteed (2012), a sci-fi comedy about a man who writes a personal ad in the hopes that he'll find a time travel buddy. What worked about Safety? You never quite knew if the would-be time traveler was actually going to do it — if it was even possible. That mix of skepticism and endless possibility kept things exciting, and Horse Girl tries to toe that same not-quite-sure line.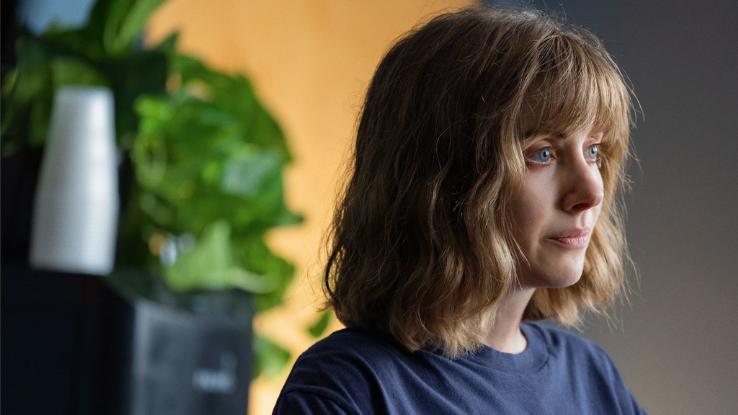 Anchored by a strong performance from Alison Brie, Horse Girl is more of a strange drama, one that takes a big swing at interrogating its protagonist's experience of living with mental illness. Since we're in Brie's character's perspective, it's hard to know if the shy introvert is experiencing alien abductions, if she is a clone or if these paranoias and ideations stem from her condition. At the same time, the film, despite traveling into structurally shocking, Charlie Kaufman-esque territory, always treats its main character with respect. And the ending will leave you mulling things over for quite some time.
Let Them All Talk
While three-time Oscar-winner Meryl Streep might be getting a lot of buzz for Netflix's adaptation of the Broadway musical The Prom, she's also got the Steven Soderbergh dramedy Let Them All Talk debuting this winter. The film follows a celebrated author (Streep) as she embarks upon a part-fun, part-healing journey with her pals (Candice Bergen and Dianne Wiest).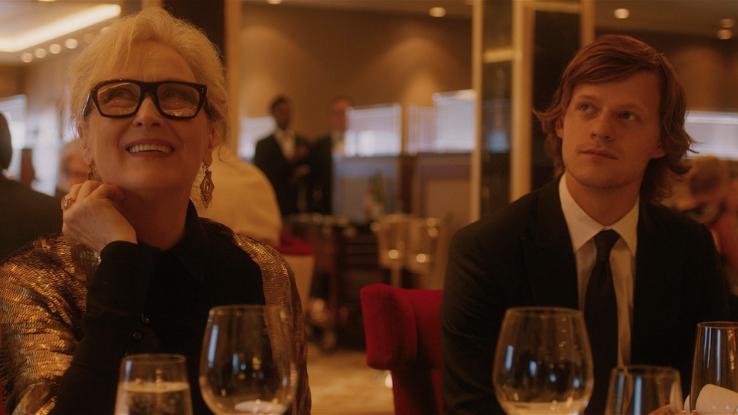 The film is also buoyed by Lucas Hedges, who plays Streep's nephew, and Gemma Chan, Streep's literary agent who's clamoring for a new book to sell. While it may not be Streep or Soderbergh's most acclaimed outing, it certainly delivers. In a review for Thrillist, Esther Zuckerman sums it up well, writing, "Part of the joy of watching Let Them All Talk is watching three screen legends bounce off of one another, but don't let that fool you into thinking it's just a story about gal pals. It's much more satisfying — and sadder — than that."
Black Bear
This year, it's not the highly anticipated — but not-so-well-executed — Kristen Stewart-helmed Happiest Season that's getting Aubrey Plaza the buzz. (Although, her Happiest Season character's impeccable fashion sense and dry one-liners did get a lot of attention, to be fair.) On the whole, Black Bear is one of Plaza's career highs — and certainly one of her best performances since Ingrid Goes West (2017).
In Black Bear, a couple ventures to their remote lake house, where they find themselves entertaining an out-of-town filmmaker who's looking to be inspired. Full of desire, manipulation and jealousy, the loose ends form knots real fast here, making life a little more than convoluted for all involved. All in the name of art, of course. Part thriller and part comedy, Black Bear is wholly engaging.
Never Rarely Sometimes Always
The American-British drama Never Rarely Sometimes Always is written and directed by Eliza Hittman and stars Sidney Flanigan and Talia Ryder as two cousins from Pennsylvania who trek to New York in the wake of an unexpected pregnancy. At the Berlin International Film Festival, the film was in competition for the coveted Golden Bear and, at Sundance, Hittman took home the prize for U.S. Dramatic Special Jury Award: Neo-Realism.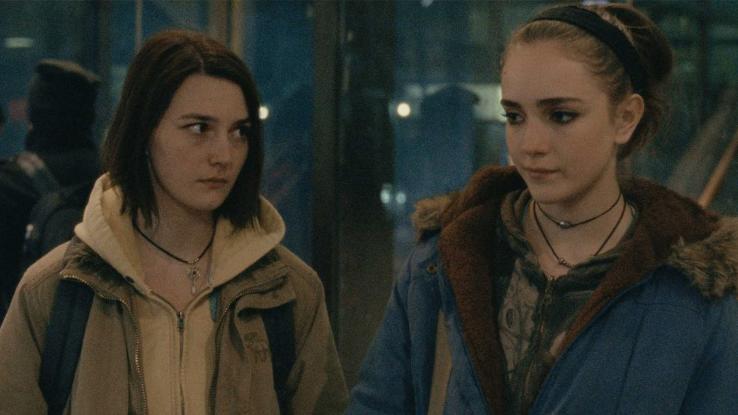 Buoyed by an impressive performance from first-timer Sidney Flanigan, the universally acclaimed coming-of-age film marks Hittman as a writer-director to watch. Writing for Crooked Marquee, Kimber Myers notes that the film is "At once as intimate as a sigh and as urgent as a klaxon[.] Never Rarely Sometimes Always is an essential film about abortion that arrives at a critical time."
Nomadland
Director and screenwriter Chloé Zhao's sophomore endeavor, The Rider (2017), is a contemporary Western that nabbed Independent Spirit Award nominations for both Best Film and Best Director. After finishing her directing duties on Marvel's post-Avengers (and very delayed) blockbuster, The Eternals, Zhao stepped up to direct Nomadland — something markedly different from superhero fare.
The film is based on the book Nomadland: Surviving America in the Twenty-First Century by Jessica Bruder, and, for those unfamiliar with the source material, Nomadland explores the phenomenon of older workers traveling the U.S. in the wake of the Great Recession, searching for employment and living out of campers. Better yet, the film stars Oscar-winner Frances McDormand.