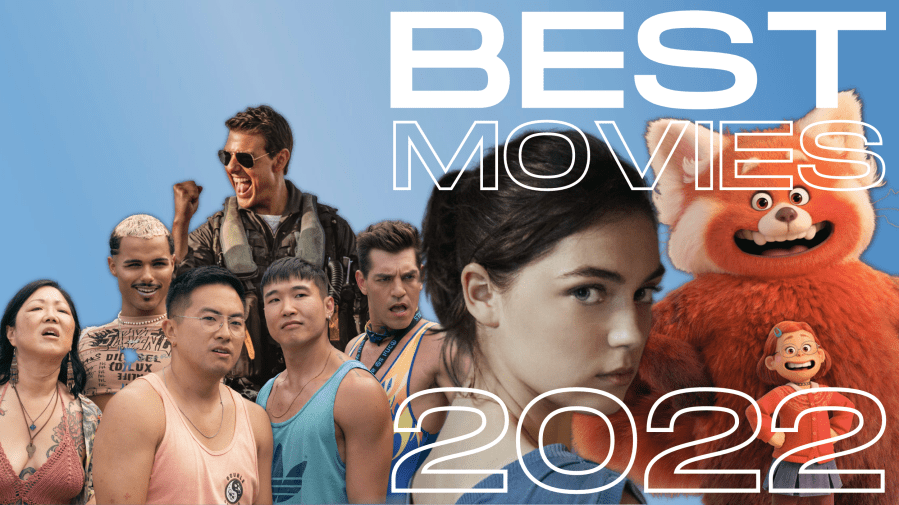 Since it wasn't too early to start enumerating some of our favorite TV shows of 2022 a couple of weeks ago, we decided it's also not too early to take inventory of what movies we've enjoyed so far this year. The pandemic has changed the way we approach the moviegoing experience, so on this list you'll find films that only debuted in cinemas and others that were initially available on streaming or video on demand (VOD).
Here are some of my favorite 2022 movies so far. And remember: this selection will keep growing as the year progresses.
Turning Red (March 11, 2022)
Pixar's first feature of the year was directed and co-written by Academy Award-winner Domee Shi. The Canadian Chinese filmmaker — the first woman to have solely directed a Pixar movie — set Turning Red in a world she knew pretty well: Toronto in 2002.
Starring the precocious 13-year-old and Tamagotchi-carer Meilin (voiced by Rosalie Chiang), this coming-of-age story explores the idea of mastering the art of controlling your inner beast. As part of the process of growing up, Meilin — like the rest of the women in her family — poofs into a fluffy red panda when she feels extra anxious or stressed out.
This animated tale for the whole family, which still packs a lot of universal truths for the grownups, explores the power of friendship — Meilin can return to her human form just by feeling the love and comfort her best friends provide her — as well as the strong bonds between mothers and daughters, and the need to learn to make your own decisions.
You can read our full review of Turning Red here. The film is available on Disney+, where it debuted in March.
The Lost City (March 25, 2022)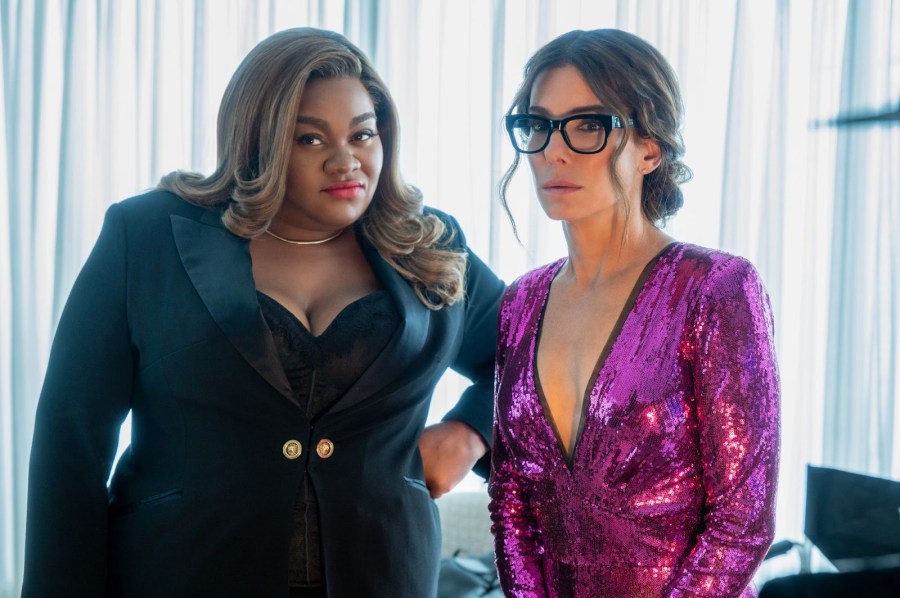 Between The Big Sick (2017), Always Be My Maybe (2019) and Happiest Season (2020), we're digging this recent rom-com renaissance. Let's add a romantic comedy with an action-adventure spin to the mix: the Sandra Bullock-starring vehicle The Lost City.
Here, Bullock plays Loretta Sage, a reclusive romance writer who finally gets out of the house to promote her latest novel, only to end up tangled in an international adventure that even she couldn't have concocted for one of her stories. The always-flawless and reliably hilarious Da'Vine Randolph plays Loretta's best friend and hardworking publisher, Beth. Channing Tatum is Alan, the perfectly toned model who has appeared on all of Loretta's book covers. He has a crush on her, but she's just prejudged him as all brawn and no brains. And then there's Brad Pitt, playing the type of character only he could pull off.
And while The Lost City may be one of the few adventure-packed rom-coms to debut this year, there have still been a lot of new romantic comedies to choose from. Jennifer Lopez and Owen Wilson starred in Marry Me; we got an update of Father of the Bride with Andy Garcia, Gloria Estefan, Adria Arjona and Diego Boneta; there was The Book of Love about a failed writer (Sam Claflin), whose book actually becomes a bestseller in Mexico thanks to the additions of an imaginative translator (Verónica Echegui); and the queer coming-of-age Crush was almost the film equivalent of the heartwarming and sweet Netflix series Heartstopper.
Here's our full review of The Lost City. The movie opened in theaters in March and is now available on VOD and Paramount+.
Happening (May 6, 2022)
We first wrote about this French movie, which was directed and co-written by Audrey Diwan, on the heels of the leaked Supreme Court's draft, which accurately telegraphed their intention to overturn Roe v. Wade. Now, this tale is even more urgent and poignant than before.
The movie is based on Annie Ernaux's book, which relates her experience as a young woman in France in the 1960s — when abortion was still illegal there. The movie stars Anamaria Vartolomei as Anne, a 23-year-old college student desperately seeking to terminate her unwanted pregnancy. Even though Anne's doctor is sympathetic, he can't help her. Anyone who does could end up in jail.
"I'd like a child one day, but not instead of a life. I could hate the kid for it," she tells her doctor after she attempts to terminate the pregnancy with a knitting needle. Diwan doesn't spare any uncomfortable details. We see clandestine abortionists introducing probes into women's bodies to try and stop pregnancies. Anesthetics weren't used. The lives of the patients were at risk sometimes.
Happening is by no means an easy watch, but it's a powerful film about the need for reproductive healthcare.
Happening debuted in theaters in May. It's now available on VOD and it premieres July 22 on AMC+.
Top Gun: Maverick (May 27, 2022)
If there's been a movie so far this year that truly justifies the hassle, extra expense and risk factor associated with going to the actual movie theater, it's Top Gun: Maverick — without a doubt. Tom Cruise's sequel to the original 1986 movie packs a lot of practical effects and aerial stunts, and that pays off on screen. Things look real — as opposed to CGI-overloaded — because, for the most part, and with the help of some cinema magic, they are real.
Director Joseph Kosinski (Oblivion) and cinematographer Claudio Miranda designed a system to fit six IMAX-quality cameras inside the cockpit of the fighter planes to film the actors of the movie while they were in the air. Real Navy pilots took care of the flying, but the actors were also in the cockpit.
Actors Danny Ramirez, Jay Ellis, Lewis Pullman, Greg Tarzan Davis, Monica Barbaro and Miles Teller play the group of young fighter pilots being trained by Cruise's character. In real life, the actors were also trained by the veteran performer on how to optimally frame themselves and operate the cameras while they were flying.
Top Gun: Maverick debuted very much exclusively in theaters in May. You can read our full review here. Now it's also available for purchase on VOD.
Fire Island (June 3, 2022)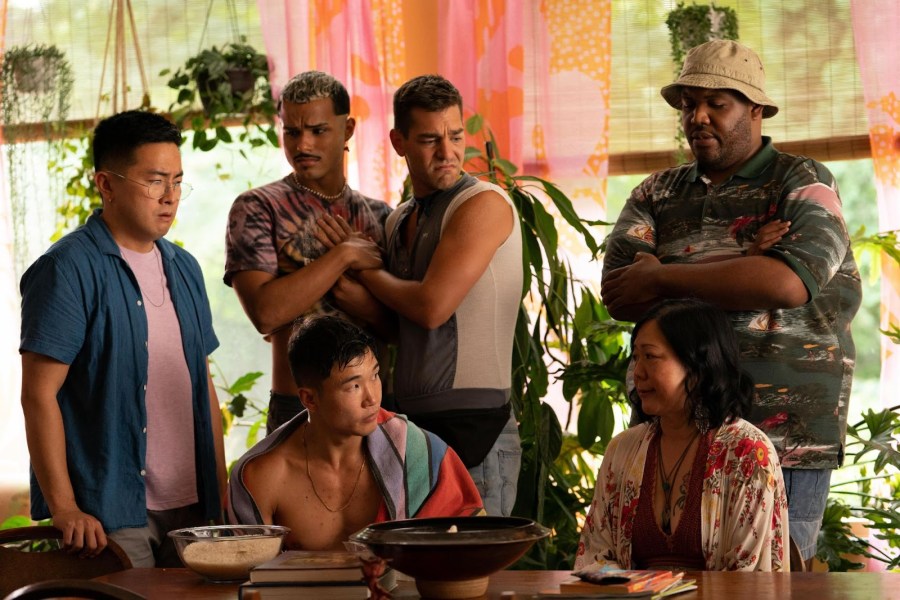 We told you about Fire Island when we wrote about recent Jane Austen adaptations that have kept us obsessed with the author. Joel Kim Booster wrote the script of this film inspired by Jane Austen's Pride and Prejudice. He also plays Noah — the Lizzie Bennet of this story.
Andrew Ahn (Generation) directs this modern-day adaptation set on New York's Fire Island. It centers a found family made of five semi-broke gay friends/sisters (Bowen Yang, Booster, Tomás Matos, Matt Rogers and Torian Miller) and their surrogate lesbian mother, Erin (Margaret Cho). Every year they spend one week vacationing together at Erin's house, but that may come to an end since she needs to sell it — like the Bennets in the book, the family house is also not gonna be there forever.
The many tributes to the source material don't end there. Not only is there an equivalent of Wickham (Zane Phillips), Mr. Bingley (James Scully) and even a painfully annoying Miss Bingley (Nick Adams), Conrad Ricamora plays an irritatingly laconic, though still very sexy, Mr. Darcy. Plus, in true Austen fashion, you get a societal study of the gay scene on Fire Island that comments on class, race and even body politics.
For more Austen adaptations or Austen-inspired movies that have made our year of watching a bit better, check out Netflix's version of Persuasion with Dakota Johnson — and simply ignore all the bad reviews the film got. You could also take a look at Mr. Malcolm's List — available on VOD on July 21 — starring Ṣọpẹ Dìrísù and Freida Pinto. He's Mr. Malcolm, London's most desirable bachelor, who's in search of an impossibly perfect wife. She's not said perfect-wife material. Yet they can't help but fall for each other.
Fire Island is available on Hulu, where it debuted in June.
The Janes (June 8, 2022)

Add this documentary as a required viewing companion piece to our previous Happening recommendation. The Janes follows an unconventional organization of women who, between 1968 and 1973, provided an estimated 11,000 safe, affordable, illegal abortions in the Chicago area before the Supreme Court legalized abortion with the initial Roe v. Wade decision.
Made of archival footage and recent interviews with several Jane members, the documentary illustrates this story about a group of ordinary women who simply took it upon themselves to help people in need of abortions.
"We felt such agency and so empowered by saying: 'We're gonna do this," Jane member Laura Kaplan says in the film. "We wanted to share that sense of personal power with women who weren't supposed to feel a whole lot of powerfulness in their lives."
The Janes offers a portrait of the makeup of Chicago at the time, and explores the situations even middle-class, highly educated women had to face while not being considered equals to their man counterparts. And that's not even including the risks to their health due to the lack of accessible reproductive care.
The Janes is available on HBO Max. The documentary debuted on HBO and HBO Max in June.
Good Luck to You, Leo Grande (June 12, 2022)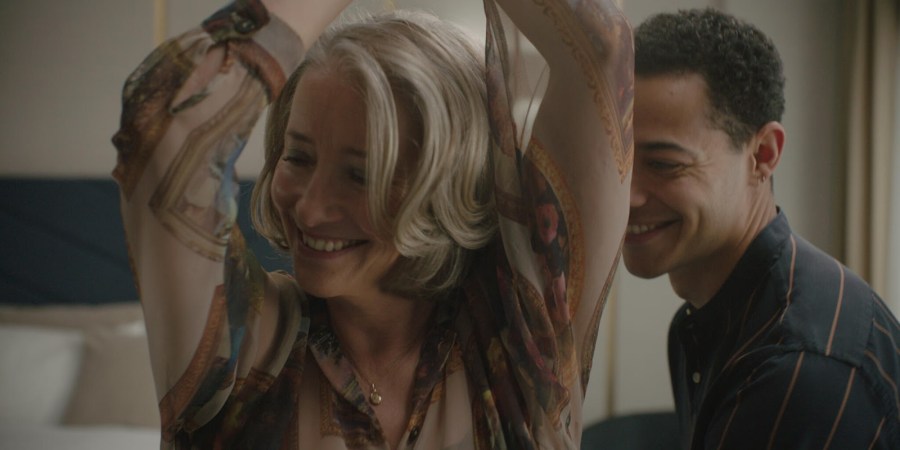 This ode to sex-positivity and love for one's body stars Emma Thompson as Nancy Stokes. She's a retired teacher who's been a widow for two years, and decides to hire a sex worker to help her rediscover her sexuality, which she was never all that in touch with before either. Daryl McCormack is Leo Grande, the person who not only accompanies Nancy on this path to pleasure but also someone who, at times acts more as a therapist than anything else, forcing Nancy to confront her views on desire, body image and sex.
Written by Katy Brand and directed by Sophie Hyde, Good Luck to You, Leo Grande is the sort of movie that prompts frank conversations about sex, not only with our partner(s) but ourselves too. And the movie sure makes a point for the power of being comfortable and satisfied with ourselves regardless of fat tummies, sagging boobs, stretch marks or whatever other quality we could perceive as unattractive.
Good Luck to You, Leo Grande is available on Hulu, where it debuted in June.
And Much, Much More…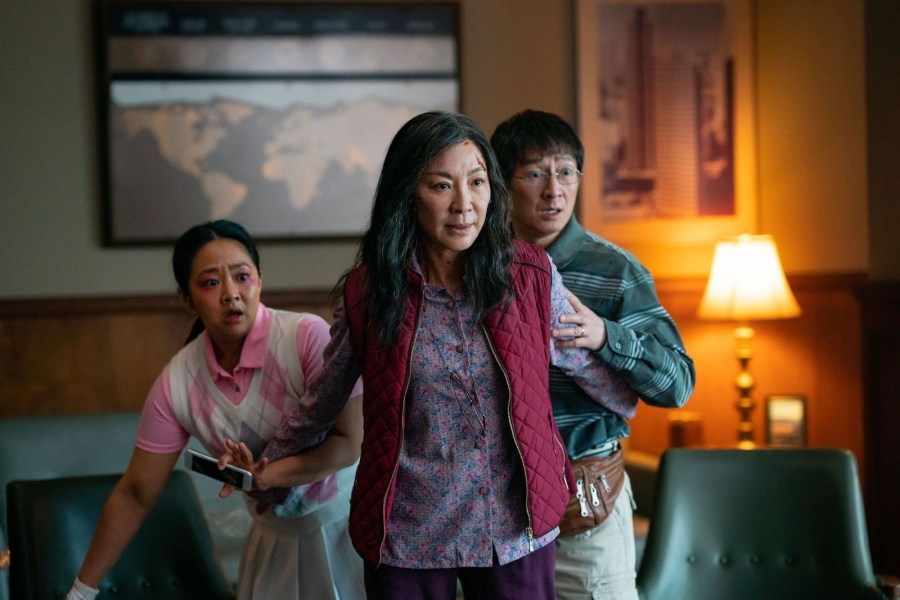 And, of course, there are many more great titles that debuted this year. Even if it didn't register in the same way it did for a lot of critics and audiences, I have to mention the little-indie-movie-that-could, Everything Everywhere All at Once. Starring Michelle Yeoh as an immigrant laundromat owner facing not only an IRS audit but a multiverse confabulation that's set on keeping her stressed out and busy, the movie grossed almost $68 million at the domestic box office. And it's proven there's an appetite for exciting, fresh cinematic experiences outside of the superhero and big-franchise properties.
On the huge-franchise side, there's director and co-writer Matt Reeves' The Batman with Robert Pattinson as the titular character and Zoë Kravitz as Selina Kyle/Catwoman. This year, Kravitz also starred in the Steven Soderbergh-directed surveillance thriller Kimi.
And even though the plot was a bit thin — a movie was going to be shot at Downton and the Dowager Countess (Maggie Smith) had inherited a villa in the south of France — fans of Downton Abbey could very much enjoy the second movie in the franchise, A New Era, as a sort of longer TV episode.
If you're a fan of the 2010 stop-motion animated short mockumentary Marcel the Shell With Shoes on and its subsequent continuations, you probably enjoyed the movie version of this story about a talking shell with shoes and a face. Jenny Slate returned as the voice of Marcel and Dean Fleischer-Camp as director and co-writer.
And, as the year progresses, we'll finally get to watch movies like Jordan Peele's hotly anticipated Nope and Olivia Wilde's Don't Worry Darling — and many others —- so we'll keep updating this list.