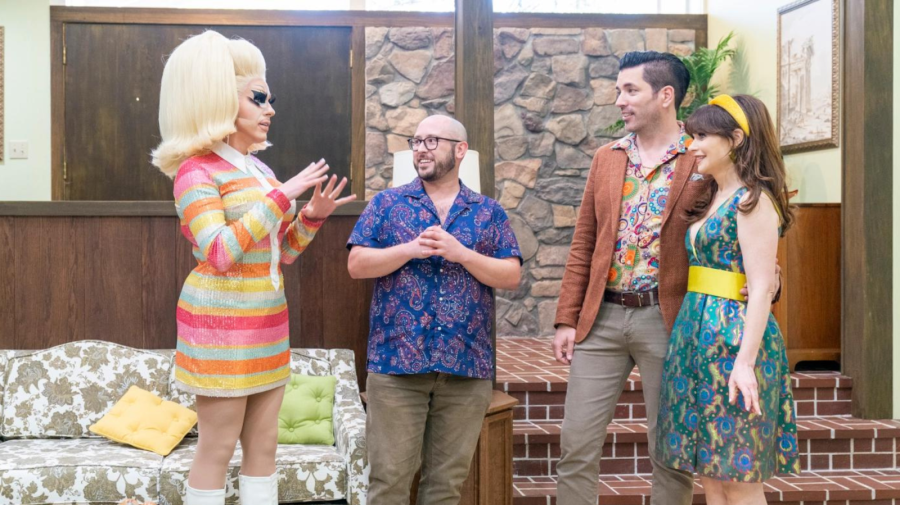 Home renovation shows have come a long, long way since the premiere of This Old House in 1979. Well before HGTV came to be in the '90s, the PBS show spawned an entire genre of television — one that's grown and evolved immensely over the last five decades. Now, home improvement and home renovation shows are some of the most popular on Discovery Plus, a streaming platform that encompasses networks like HGTV, TLC, the DIY Network and Magnolia. 
Over the years, the genre has seen it all, from speed and competition-based renovations to charitable rebuilds and remodels for folks who otherwise wouldn't be able to make much-needed home improvements. Some of the hosts of the most popular home renovation shows, like Ty Pennington (Trading Spaces, Extreme Makeover: Home Edition), Jonathan and Drew Scott (Property Brothers) and Chip and Joanna Gaines (Fixer Upper), have become celebrities in their own right.
But things also work the other way around, too. Today, celebrities known for acting, singing and anything but DIY work are getting in on the action. Discovery Plus, and HGTV in particular, are remodeling the home renovation genre by introducing celebrities you wouldn't normally see on these shows. Shows like Property Brothers: Celebrity IOU (HGTV), Secret Celebrity Renovation (CBS) and Trixie Motel, the new Discovery Plus hit that stars drag queen and musician Trixie Mattel, are all inviting Hollywood A-listers (and B-listers and C-listers, even) to the home reno party.
This begs the question — why? In some ways, the extra dose of celeb and reality TV elements feels like a red flag. On the other hand, some of these shows are pretty entertaining — and successful. Maybe these celebrity-led home renovation shows are just the markers of a new era of TV with programming tailored to our social media-obsessed times?
Why Are Celebrities on Home Renovation Shows?
Celebrity Renovators & the Value of a Home
Real talk: a house is not always a lifelong investment. Flipping homes and selling them for a higher price is an entire sub-genre of home renovation. But what helps sell a flipped home — or a house in general? Location, design and condition all factor into the equation, but home buyers also love a good story. 
For example, historical significance can add thousands to a home's value. Even a property that's just located in a historic district might fetch a higher asking price. In some cases, that storied past is inherently connected to Hollywood. Take HGTV's A Very Brady Renovation.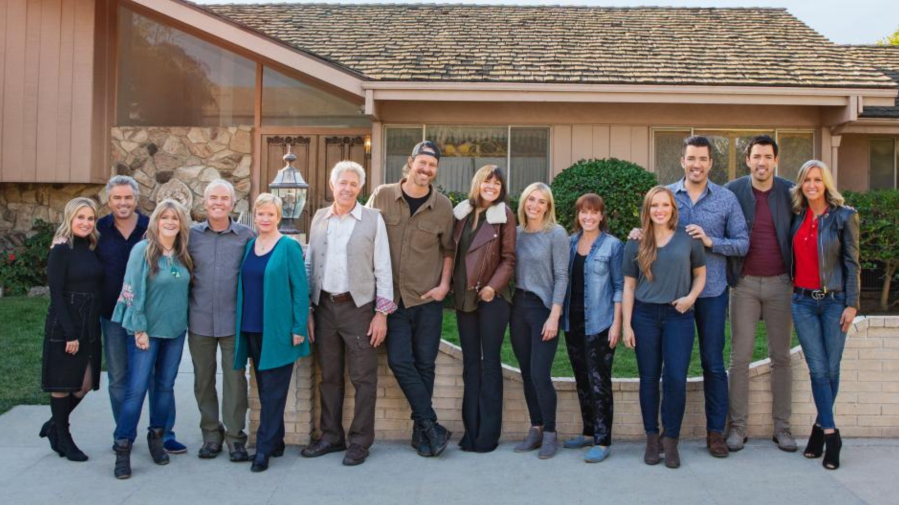 In July of 2018, the so-called "Brady House", a ranch-style, split-level home that was famously used for the home's exterior shots in '70s sitcom, hit the market for the first time in 50 years. HGTV ended up purchasing the Studio City, California-based home for $3.5 million, and quickly got to work. Or, rather, the actors who played the six kids in The Brady Bunch got to work alongside several HGTV stars. The goal? To renovate the house's interior, making it an exact replica of the sitcom's set.
At face value, home renovation can be a bit boring or tedious. But watching Marcia, Jan and the rest of the Brady Bunch clan help renovate the house across four episodes added some fun to the mix. While the Brady House isn't for sale now, it just goes to show that adding a bit of celebrity stylings to the home renovation shows' formula can do wonders, making for a great story and a great watch. 
DIY Is the Hot Trend Right Now
We love platforms like TikTok and YouTube because they're filled with advice-centric videos. Sure, anyone can post anything they want (within reason), but sometimes you really do learn a tip or trick from the odd influencer. Not to mention, there are plenty of professionals producing content too, particularly in the DIY space.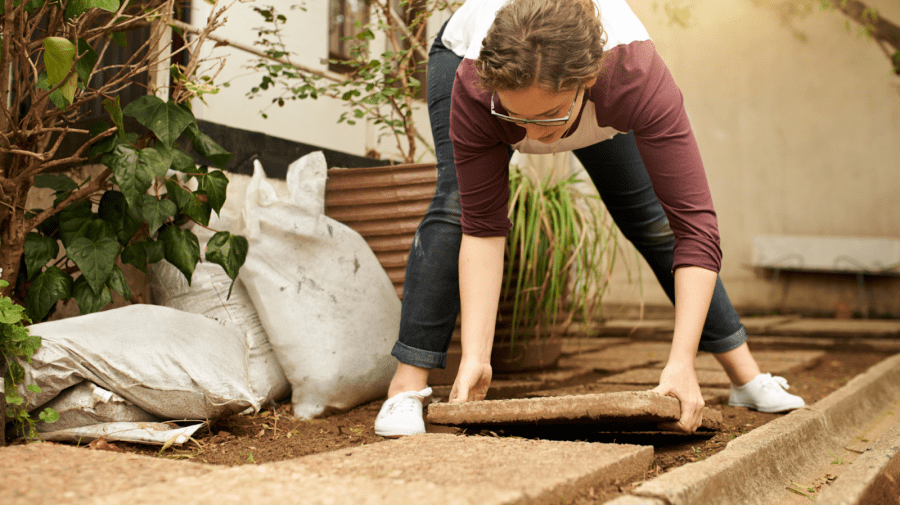 The COVID-19 pandemic helped make DIY culture even more popular. Isolated from others and stuck at home, many of us started noticing household projects that we needed to tackle. The only problem? Snagging an appointment with a professional — or even securing the needed materials, in some cases — was nearly impossible. So, people — celebrities included — had to handle these home improvements themselves.
Discovery Plus' Trixie Motel Proves That We Trust Celebrity Home Renovation Shows
If we're already drawn into celebrities posting about DIY projects on TikTok or talking at length about them on podcasts, why not bring that energy over to TV? There's the added bonus of viewers feeling like they know a celebrity. In that sense, viewers feel like they can trust the advice celebs are doling out (or listening to a professional dole out) on home renovation shows. 
Brian Firkus — better known as drag queen, musician and comedian Trixie Mattel — and partner David Silver really capitalized on this trust factor. (And the pink factor.) The duo purchased a rundown motel in Palm Springs, California with the aim of renovating its handful of rooms, lobby area and pool.
For the cleverly titled Trixie Motel, our charming star brought on celeb pals, like Nicole Byer and Lisa Vanderpump, to help with the renovations. Sure, the Discovery Plus show is a light-hearted escape that's full of humor and famous folks hanging out, but it's also informative. Plus, we won't blame you if watching even just a few episodes of Trixie Motel makes you eager to stay at the titular hotel or venture to Palm Springs.
Home Renovation Shows Can Reach Wider Audiences With Celebrities
Pop culture aficionados like writer Roxane Gay have been quick to point out that HGTV and other home renovation networks have a problem when it comes to inclusion. Generally, the hosts and homeowners are all white and from a similar middle-class background.
On shows like Property Brothers, inviting BIPOC celebrity guests has added some much-needed diversity and, in theory, expanded the show's reach and audience. Secret Celebrity Renovation actually featured majority BIPOC celebrities on its first season, with guest stars like Wayne Brady, Anthony Ramos Martinez and Paula Abdul.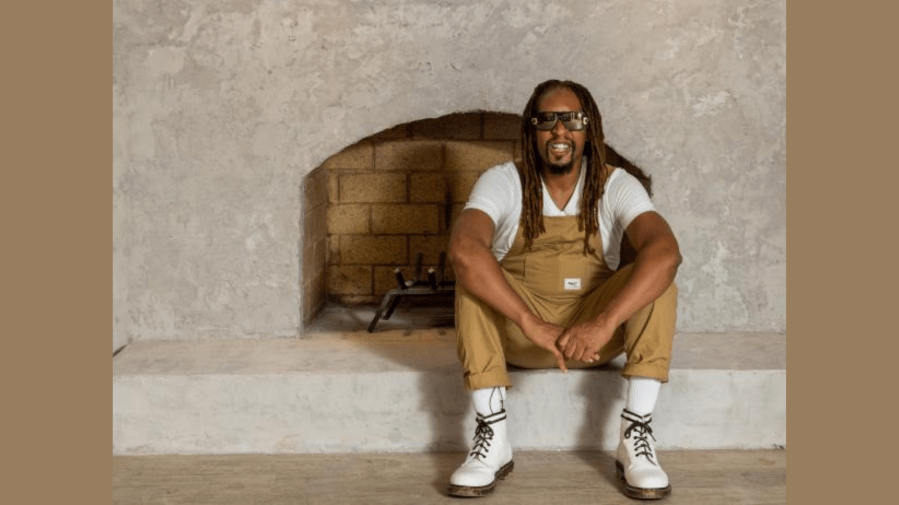 One of HGTV's hotly anticipated shows this year stars rapper and producer Lil Jon. In Lil Jon Wants To Do What?, the five-time Grammy nominee will work alongside designer and builder Anitra Mecadon and, according to HGTV's official synopsis "offer skeptical homeowners unconventional renovation ideas that seem impossible to execute."
In addition to being a fun concept, this type of visibility helps broaden the scope of not just on-screen representation, but also the idea of who gets to design and own a home. 
Since Discovery Plus will soon be fusing with HBO Max, it'll be interesting to see if these types of celebrity-focused home renovation shows will continue to be prominent in the streamer's library of content. One thing is clear: the home improvement genre is something of a fixer upper right now, and celebrities are happy to flip the script — and houses.