Clarke Peters has been busy. The character actor is still remembered by TV fans as the detail-oriented and consummate police detective Lester Freamon from The Wire. But there's much more to his career than the Baltimore cult drama. He played Harriet Tubman's dad in Kasi Lemmons' biographical drama Harriet. He's been in HBO's adaptation of His Dark Materials and was one of the main protagonists in Spike Lee's Da 5 Bloods. He played a father and a scholar settler in Apple TV+'s high-concept adaptation of Foundation. He is a passionate lawyer in the AMC+ Spanish and U.S. coproduction La Fortuna. And he'll next be seen in Showtime's The Man Who Fell to Earth. And that's only to name a few of the titles he's worked on these past three years. 
"It's a blessing," he says during a Zoom interview from his home in Portugal while I ask him about a rich media landscape with so many streaming services releasing new shows but also films regularly. "I'm glad there are these different platforms because there should be more work for us. There should be more opportunities to tell stories."
Even though judging by his prolific filmography you wouldn't be able to tell, working under COVID-19 protocols proved difficult at the beginning. "I would go into a set and it would just be the actor, the director and the director of photography. Everybody had a mask, we would rehearse. The director would shoot what he wanted on his iPad or phone and then we would leave and he would bring in people bit by bit and show them what he wanted to do. By the time we came back to shoot the piece, it was lit and there was only three people on the set at a time. That was a long, long, long, long process," he says.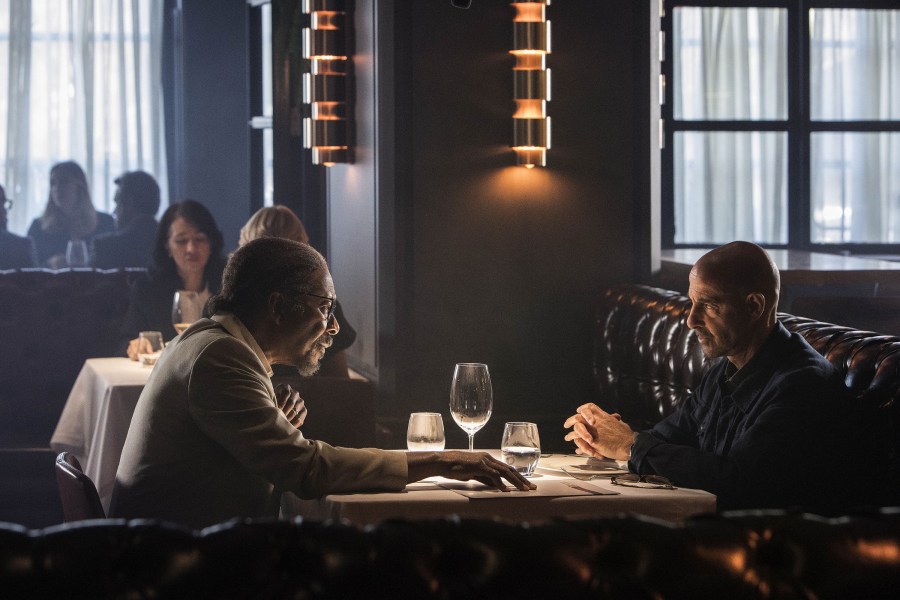 "As we got better when I got to Spain, everybody was on set at the same time but everybody had a mask. Everyone was very respectful of the circumstances that we were all in," he added about his experience working with filmmaker Alejandro Amenábar (The Others) in the production of the limited series La Fortuna. The six-part miniseries, which is available on AMC+, tells the story of an underwater Spanish shipwreck found by the treasure hunter Frank Wild (Stanley Tucci). Peters plays Jonas Pierce, a seasoned lawyer who helps the Spanish government and a group of zealous civil servants (Ana Polvorosa, Álvaro Mel) recover the treasure. The legal argument of cultural heritage was what attracted Peters to this project.
"There was the language barrier that we overcame," he adds about the fact that the show is both in English and Spanish and how international TV shows are seducing audiences all over the world. "Language should not be something that separates us. We should all try to learn a little bit from each other."
The Legacy of The Wire
I couldn't interview Peters without asking him about his role in The Wire, a show I've watched four times that first debuted on HBO almost 20 years ago. "I love him very much because he brought me to the world," the actor says about his character Lester Freamon, admitting he gets recognized constantly for the character.
"The thing about The Wire is that it was a real study of society. It just happened to be Baltimore that we were looking at, but people in Spain would say this is very much like Barcelona. Someone in Paris would say, this is like Paris. You know, in England, someone might say well, you bet that the education system is the same," he says. "It was right for the time. Because of the popularity and by word of mouth going around, people who missed it the first time are happy to find these different platforms to catch it now. And so I am. Keep on watching it because that next royalty check might pay for my electricity," he (half-)jokes.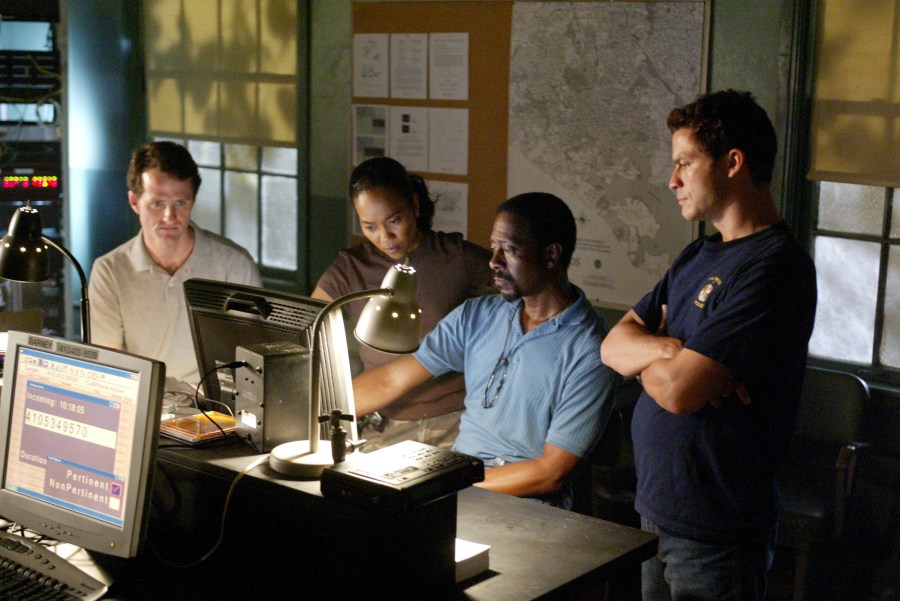 Precisely because you may decide to stream The Wire yet another time — but also with so many new titles being released every week — Peters is perfectly aware that choosing what to watch next is not an easy task for the viewer. He has some tips. He recommends taking a look at the trailers and finding out what appeals to you at a particular point in time before committing to something new. "I like to try to find things that speak to my truth, that's my guide. I think the viewers should do the same. I don't think they should just turn on the television or turn on the box and be anesthetized by that," he says. "Don't waste your time. Turn off the television and read a book."
When it comes to his own preferences as a viewer, you could say they align with the types of projects he also likes doing as an actor. "I like some science-fiction, I like to be surprised. My wife likes those girly films. So I sometimes sit down [to watch with her] and think: 'I'm just doing this because it's my responsibility.' And then I find out that I really like it," he explains, adding that the previous night they watched the musical Cyrano and it was his wife who fell asleep. "I don't like frivolous kinds of violent things. The older I get, the more I like things that are Afro-centrically minded and particularly coming out of America with some substance. I don't like just the pandering to Black Lives Matter. Just because Black Lives Matter. But if it's a good story, and it's got a little bit of adventure, I'm okay with that. If it's got a little bit of romance. Yeah, I'm all right with that too."