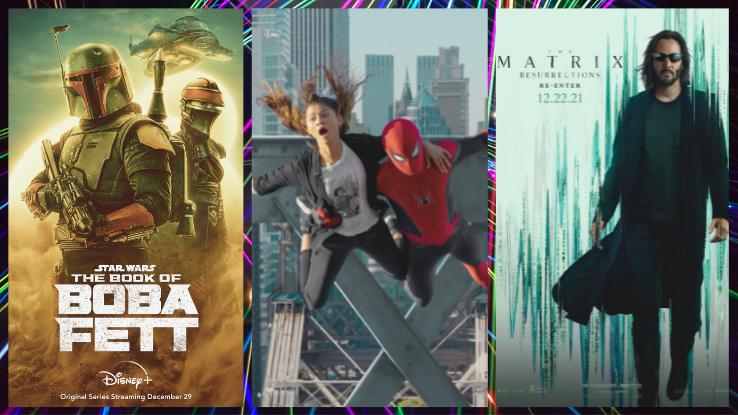 The year is pretty much over. And whether you thought 2021 was almost as pandemic-bad as the notoriously terrible 2020 or you've started to see the light at the end of a very long winding tunnel, December comes bearing gifts with some of the most anticipated movies (The Matrix Resurrections, Spider-Man: No Way Home) and TV (The Witcher, The Book of Boba Fett) releases of the year, a few Oscar-bait titles (The Power of the Dog, Being the Ricardos, Don't Look Up) and several holiday-themed comfort foods (Single All the Way, Mariah's Christmas: The Magic Continues).
If you can't believe it's already December — again — and feel like you've missed most of the year's standout releases, take a look at our lists of the best movies of 2021 and best TV shows of 2021.
And maybe you even want to take a peek at our recommendations for October and November. It's never too late to catch up on all the good things to watch.
Here's our selection of new TV shows, returning series, films on streaming and titles you'll only be able to watch in cinemas this December.
Some of December's Most Anticipated New Shows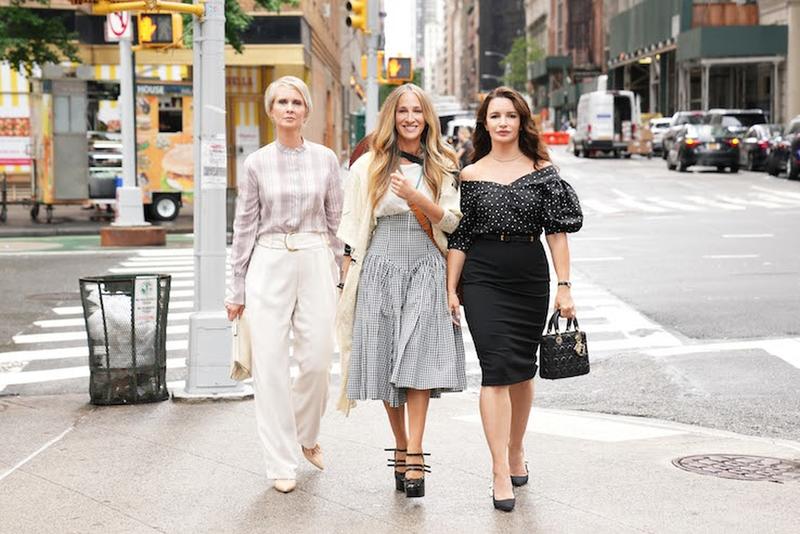 Harlem (December 3), Prime Video: If you like HBO's Insecure and Starz's Run the World, you may want to watch this new 10-episode comedy series from writer Tracy Oliver (Girls Trip). It stars four Black women and friends as they live, love and work in Harlem, New York. The show stars Meagan Good as Camille, an anthropology professor at Columbia; Jerrie Johnson as Tye, a queer dating-app creator; Grace Byers as Quinn, a trust fund fashion designer; and Shoniqua Shandai as Angie, a singer and actress.
Landscapers (December 6), HBO Max: This four-episode limited series inspired by real events stars the prolific and versatile Olivia Colman (The Crown) and David Thewlis (Harry Potter and the Prisoner of Azkaban). They play Susan and Christopher Edwards, a seemingly ordinary British couple who end up becoming the object of an investigation when two bodies are found buried in the back garden of a house in Nottingham.
And Just Like That… (December 9), HBO Max: We're not sure about the choice of the title here since this is the spin-off show of Sex and the City sans Samantha (Kim Cattrall), but you probably didn't even realize. The 10-episode show by Michael Patrick King follows the other three best friends — Carrie (Sarah Jessica Parker), Miranda (Cynthia Nixon) and Charlotte (Kristin Davis) — as they navigate life and friendship in their 50s. No word yet on whether you need to have watched the critically panned movie Sex and the City 2 (2010) to follow the plot of this new show.
Station Eleven (December 16), HBO: If, like us, you also found yourself reading Emily St. John Mandel's Station Eleven during the early weeks of the pandemic, you may be excited by the idea of a TV adaptation of the bestselling novel. This 10-episode limited series stars Mackenzie Davis (Halt and Catch Fire), Himesh Patel (Yesterday), Lori Petty (Orange Is the New Black) and Gael García Bernal (Mozart in the Jungle). Set in a post-apocalyptic world devastated by a flu-like pandemic, Station Eleven follows multiple timelines and depicts the struggle of the characters who survived.
The Book of Boba Fett (December 29), Disney+: We met this iteration of the bounty hunter Boba Fett (Temuera Morrison) and the mercenary Fennec Shand (Ming-Na Wen) during season two of The Mandalorian, and this new series was teased at the end of The Mandalorian's latest season's finale. The seven-episode The Book of Boba Fett follows Fett and Shand as they navigate the "galaxy's underworld when they return to the sands of Tatooine to stake their claim on the territory once ruled by Jabba the Hutt and his crime syndicate," reads Disney's official synopsis.
Must-See Returning TV on Streaming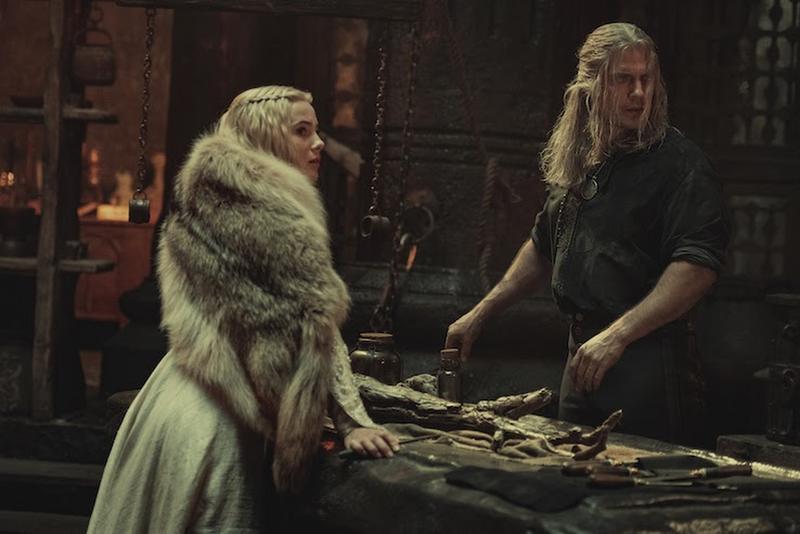 Money Heist (La casa de papel), Part 5, Vol. 2 (December 3), Netflix: After Tokio's (Úrsula Corberó) tragic departure from Part 5, Volume 1 of this Spanish heist melodrama, Money Heist comes to an end. Our band of red-coveralls-clad misfits is having a hard time robbing the gold reserves from inside the Bank of Spain. Will they get the catch? Also, remember it pays off to watch this sexy show in its original version with subtitles.
The Expanse, Season 6 (December 10), Prime Video: The sixth and final season of this space opera depicts the solar system at war. Marco Inaros (Keon Alexander) launches asteroid attacks on Earth and Mars as the tensions at the Rocinante grow. Chrisjen Avasarala (Shohreh Aghdashloo) sends Bobbie Draper (Frankie Adams) on a secret mission. Plus, Drummer (Cara Gee) and what's left of her family are running away after betraying Marco. And a new power is rising on a distant planet.
The Witcher, Season 2 (December 17), Netflix: Expect more growling and grunting from Geralt of Rivia (Henry Cavill) in the second season of this adaptation of the series of Polish fantasy novels by Andrzej Sapkowski. Convinced Yennefer (Anya Chalotra) is dead, Geralt takes his finally found Child of Surprise, Cirilla (Freya Allan), to the safest place he knows: his childhood town. All while he protects the girl from her mysterious inner power.
Emily in Paris, Season 2 (December 22), Netflix: There are better ways to travel vicariously to Paris via Netflix (the French shows Call My Agent! and Lupin) than Emily in Paris. But if you're into watching the American Emily (Lily Collins) get more French by the day — this is Netflix's most-viewed comedy series of 2020 — you can expect a second season with more work drama, a love triangle that only gets more entangled, and, ah, oui, lots and lots of chic clothes.
Cobra Kai, Season 4 (December 31), Netflix: This action-comedy series sequel to the 1984 film The Karate Kid has also seen its share of popularity among Netflix subscribers — season three was watched by 41 million accounts in its first 28 days of release. In season four "the Miyagi-Do and Eagle Fang dojos join forces to take down Cobra Kai at the All Valley Under 18 Karate Tournament," reads Netflix's synopsis.
Movies and Specials on Streaming
The Power of the Dog (December 1), Netflix (in select theaters November 17): New Zealand filmmaker Jane Campion could get her second Oscar nomination as a director — she has an Oscar for her screenplay of The Piano (1993) — with this adaptation of Thomas Savage's novel. In this western, the also-primed-for-an-Oscar-nomination Benedict Cumberbatch plays a sadistic rancher who torments his brother's (Jesse Plemons) new wife (Kirsten Dunst) when he brings her home to live with them.
Single All the Way (December 2), Netflix: If you have a soft spot for inclusive romantic comedies and you love the holiday season, this could be a December must-watch. Peter (Michael Urie) decides to bring his best friend Nick (Philemon Chambers) to meet his family for Christmas, while they pretend they're in a relationship — the family is worried about Peter's eternal singledom. But, of course, the best friends find themselves confronted with their true feelings when Peter's mom (Kathy Najimy) sets him up on a blind date with a very attractive trainer (Luke Macfarlane). Did I mention Jennifer Coolidge is also in this?
Mariah's Christmas: The Magic Continues (December 3), Apple TV+: After last year's Mariah Carey's Magical Christmas Special, here comes a new special in which Carey reveals her new single "Fall in Love at Christmas." Expect to get very much into the holiday spirit with the Queen of Christmas herself.
The Unforgivable (December 10), Netflix (in select theaters November 24): After the success of Bird Box (2018), Sandra Bullock returns to Netflix and to the screen with this movie based on the British miniseries Unforgiven (2009). Bullock is Ruth Slater, a woman who re-enters society after years in prison and tries to find her younger sister, whom she was forced to leave behind.
Being the Ricardos (December 21), Prime Video (in select theaters December 10): Aaron Sorkin writes and directs this movie set in a very particular tempestuous week in the lives of the sitcom royal Lucille Ball (Nicole Kidman) and her husband Desi Arnaz (Javier Bardem) during the taping of the second season of I Love Lucy. In true Sorkin fashion, expect a fair share of walks and talks. But, in an unusual-for-Sorkin style, the movie actually passes the Bechdel Test.
The Matrix Resurrections (December 22), HBO Max and theaters: Filmmaker Lana Wachowski takes on the directorial responsibility without her sister Lilly Wachowski for this fourth installment of their post-apocalyptic action film series. Keanu Reeves and Carrie-Anne Moss return to the franchise — you can read about how that's even possible given the demise of their characters in the third movie here — with a full cast of new characters played by Priyanka Chopra Jones, Jonathan Groff, Neil Patrick Harris and Yahya Abdul-Mateen II playing someone called Morpheus.
Don't Look Up (December 24), Netflix (in select theaters December 10): Adam McKay (The Big Short) writes and directs this star-packed sci-fi dramedy in which Jennifer Lawrence and Leonardo DiCaprio are a couple of astronomers trying to warn humanity about an approaching comet that will collide with and destroy Earth. And yet, nobody cares. Meryl Streep plays a media-savvy president of the United States. Jonah Hill is her chief of staff. Cate Blanchett and Tyler Perry are two popular morning show hosts. Timothée Chalamet, Ariana Grande and Scott Mescudi also star.
Encanto (December 24), Disney+ (in theaters November 24): With In the Heights, Vivo, tick, tick…BOOM! and now Encanto, this has certainly been the year of peak Lin-Manuel Miranda. This animated Disney movie with original songs written by the prolific artist stars the Madrigal family. They're a Colombian clan blessed by Encanto, a magical gift received by children when they come of age. But Mirabel (voiced by Stephanie Beatriz) is the only member of her family who doesn't have a gift.
The Lost Daughter (December 31), Netflix (in select theaters December 17): Actress Maggie Gyllenhaal makes her directorial debut with this adaptation of Elena Ferrante's novel, which Gyllenhaal also wrote for the screen. Olivia Colman may very well get yet another Oscar nomination — she's been nominated twice and has won once for The Favourite (2018) — for her role as Leda, a college professor on vacation on a Greek island. When Leda meets a young mother (Dakota Johnson) and her daughter, the encounter forces her to confront her own past.
And a Few Movies You'll Only Be Able to Watch in Theaters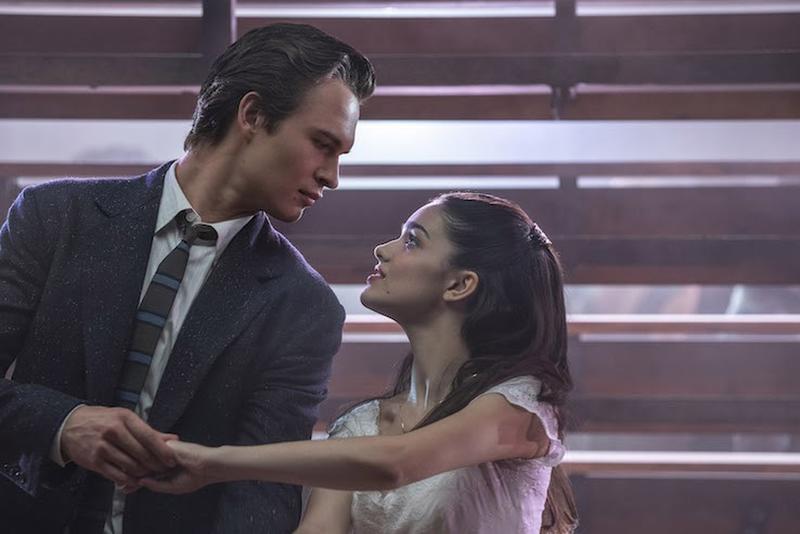 Red Rocket (December 3): Tangerine and The Florida Project writer-director Sean Baker goes back to his indie ways with this tale starring Simon Rex. He plays Mickey Saber, a hustler who returns to his little hometown in Texas after a lackluster career as a porn star in Los Angeles. He's completely broke but manages to convince his estranged wife to let him move in with her and his mother-in-law.
West Side Story (December 10): Steven Spielberg tackles this classic 1957 musical with music by Leonard Bernstein and lyrics by the late Stephen Sondheim. And even if you've already watched the 1961 film of the same title — it won 10 Oscars after all — you may be pressed to check out this new take on Romeo and Juliet with Ansel Egort and Rachel Zegler playing Tony and María, the star-crossed lovers of the tale set in 1957 New York.
Nightmare Alley (December 17): Mexican filmmaker Guillermo del Toro is back helming a movie after having won two Oscars for The Shape of Water (2017). "When charismatic but down-on-his-luck Stanton Carlisle (Bradley Cooper) endears himself to clairvoyant Zeena (Toni Collette) and her has-been mentalist husband Pete (David Strathairn) at a traveling carnival, he crafts a golden ticket to success, using this newly acquired knowledge to grift the wealthy elite of 1940s New York society. With the virtuous Molly (Rooney Mara) loyally by his side, Stanton plots to con a dangerous tycoon (Richard Jenkins) with the aid of a mysterious psychiatrist (Cate Blanchett) who might be his most formidable opponent yet," reads the intricate synopsis from Searchlight Pictures.
Spider-Man: No Way Home (December 17): The third installment of Spider-Man's adventures with Tom Holland as our friendly neighborhood hero sees its titular character after his identity was revealed at the end of Spider-Man: Far From Home (2019). With the lives of those he loves at risk because of the exposure, Spidey enlists Doctor Strange (Benedict Cumberbatch) to help him restore his secret. But the spell tears a hole in their world, and some of the most powerful villains are released.
A Journal for Jordan (December 25): Denzel Washington produces and directs — the actor also helmed the 2016 adaptation of August Wilson's play Fences — this movie based on the memoir of the same name by Dana Canedy. The film stars Michael B. Jordan and Chanté Adams and tells the story of Sergeant Charles Monroe King (Jordan), who in 2005 is deployed to Iraq and starts writing a journal for his infant son.