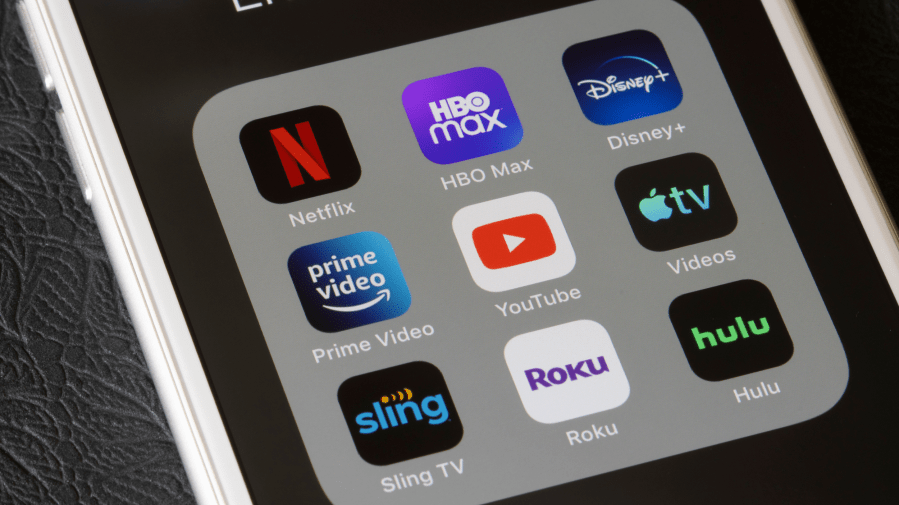 With so many streaming services available, choosing the right ones for you is tricky. Fortunately, many popular streaming services offer free trial TV options, allowing you to explore what they have to offer before you pay or lock into a subscription. If you want to see whether or not the streaming platform you have your eye on has free trial TV options, you're in luck. Here's what you need to know about some of the best — and most popular — free trial TV offers. 
Most Popular Streaming Service Free Trials
Does Apple TV Have a Free Trial?
Apple TV — specifically the Apple TV+ streaming service — has several deals available, including a range of free trials. What's available to you depends on whether you purchase other Apple products or services.
If you're just interested in Apple TV+, you can get a seven-day free trial to explore the service. If you go with Apple One — a bundle of various Apple subscriptions — you can access Apple TV+ for free for one month. Anyone who purchases an Apple device gets the best deal, however. The purchase of an Apple product grants you access to Apple TV+ for free for three months. The catch? You have just 90 days from the time of an eligible purchase to redeem the offer.
Does Sling TV Have a Free Trial?
Sling TV does offer free trials on occasion, but they aren't always available. As of the beginning of August 2022, there's a 20-day free trial option for new subscribers — but it's only available until August 20, 2022. Once that deal ends, Sling TV may shift to another type of offer. Judging by past promotions, the streamer may offer 50 percent off of your first month of Sling TV in lieu of a traditional free trial run.
That said, after August 20, 2022 there may not be a free trial option on Sling for months. However, if you miss the window, you can keep an eye on the Sling TV website to catch the next one.
Does Hulu Live TV Have a Free Trial?
While Hulu does offer a free trial on its regular streaming service, there isn't a free trial for Hulu Live TV. You only have the option of signing up for that service directly. If you do opt in, the bundle gets you all of the shows and movies that come with a standard Hulu and all the live TV options — plus, the bundle grants you access to Disney+ and ESPN+. While it isn't cheap, the bundle is a decent bang for your buck if you'd be interested in the offerings that span the Hulu, Disney+, and ESPN+ libraries anyway.
If you're just interested in a standard Hulu subscription, you can use a free trial to check out the platform. How long you get depends on whether you're a new or eligible returning subscriber as well as the type of subscription you're considering. However, the free trial can last up to 30 days, which is pretty generous.
How Long Is the YouTube TV Free Trial?
For anyone interested in YouTube TV, you get a reasonable amount of time to explore everything it brings to the table. While the free trial length can vary, it usually comes in between seven and 14 days. You'll just want to check the current offer to see which free trial length is active before signing up.
Canceling Free Trials
Can I Cancel a Streaming Service After a Free Trial?
Generally speaking, you can cancel nearly any streaming service at any time. However, if you want to avoid all charges, you'll need to cancel before the free trial ends. Otherwise, most streaming services will charge your card on file right when the free trial ends.
The process is similar across all streaming services. You'll need to access your account, go into the free trial or paid plan section, and choose the option to cancel the service. Follow the instructions on the streaming service's site, and you can usually wrap it up with just a few clicks.
In some cases, you'll lose access to the service in question immediately, while others will let you access the content until the initial end-date of your trial.