Awards season has completely heated up and is unpredictable right now. With the Oscars scheduled for this Sunday, March 27, there's no longer knowing what title will take the coveted Best Picture trophy — something that doesn't happen that often.
A lot has changed since the kick-off of the season last September with Kenneth Branagh's Belfast premiering at the Toronto International Film Festival and becoming the movie to beat. Jane Campion's The Power of the Dog has since dethroned Belfast as the favorite. With 12 Oscar nominations, the most of any title this year, the revisionist western has taken home the Best Film recognition at the BAFTA Awards and the best movie trophy at the Critics Choice Awards.
But even if Campion is a lock-in to get an Oscar for her work as a director, the best picture category at the Academy Awards is quite contentious between The Power of the Dog and the feel-good movie that premiered at Sundance and was later distributed by Apple TV+, CODA.
CODA has won both the Screen Actors Guild (SAG) award for outstanding performance by a cast — the closest to a Best Picture award the SAG gives — and the Best Film award from the Producers Guild of America. Written and directed by Siân Heder, it tells the story of a teenager (Emilia Jones) who is the CODA (child of deaf adults) of her family since both her parents and older brother are deaf.
Right now it's difficult to predict which film will take the top trophy at the Oscars, but none of them are in this position by chance. For starters, both The Power of the Dog and CODA are dramas, the Academy's favorite genre. Comedy, horror, fantasy and science fiction are genres that don't tend to get that much awards love.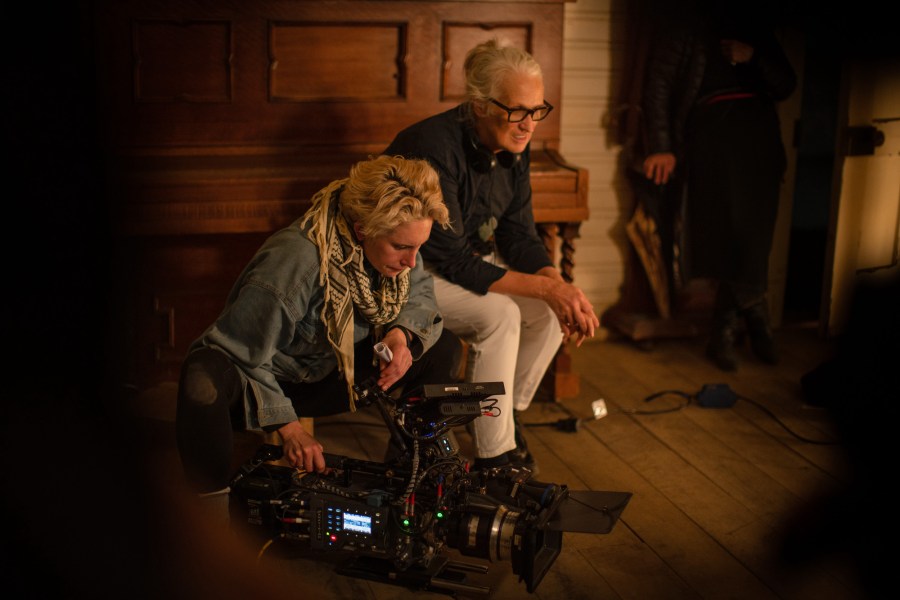 Something else the Academy has consistently rewarded over its more than 90 years giving out awards are movies that are both critically acclaimed but also popular among viewers. The Power of the Dog has a 94% approval rating among critics on Rotten Tomatoes and a 76% audience score. In the case of CODA, it's 95% from the critics and 93% from the audience. Don't forget that Oscars voters are also regular moviegoers, so that difference in likeability in CODA's favor could play a role.
The Academy of Motion Picture Arts and Sciences (AMPAS), responsible for the Oscar nominations and awards, is made up of more than 10,000 "film artists working in the production of theatrically-released motion pictures." It's actors, directors, producers and screenwriters but also hairstylists, production designers, composers, costume designers and other professionals who work mainly making movies.
In 2016, and after two consecutive years of all acting nominations at the Oscars being for white people — and with the resurgence of the social media hashtag #OscarsSoWhite — the Academy implemented a series of measures to diversify its membership and double the number of women and diverse members. There's also been an effort to have a more international membership. That's partly why we've seen more diversity in the nominations these past few years when it comes not only to performers of color, but also to women nominated in traditionally man-dominated categories like directing and cinematography.
But genre, good word of mouth and a broader voting body of members alone don't get you an Oscar nomination, let alone an actual award. And here's where campaigning and an ample budget for that play vital parts. A campaign budget gets you an early buzz; it has the power of taking the movie to festivals to be sampled by critics. It also means getting critics access to press screenings, digital screeners and DVDs later on during the season.
At one point in mid-November of last year, Netflix still didn't have press screeners or DVDs available for The Power of the Dog, but it offered to set up a private early press screening of the movie for me in a San Francisco theater just so I could watch it. In the end, I deemed the whole thing too extravagant since I was traveling to New York and the movie had already been released in theaters there, but you get the idea of why campaign money is important. The sooner critics see a movie, the sooner they can tell their readers and viewers to also watch it.
Plus, some of those readers and viewers that the studios definitely want to reach are precisely AMPAS voters. There's a delicate balance between getting into voters' minds early on enough in the season so your title has name recognition, so people know what your movie is and so they have time to watch it — but at the same time not so early that something else flashier may pop up and take your thunder.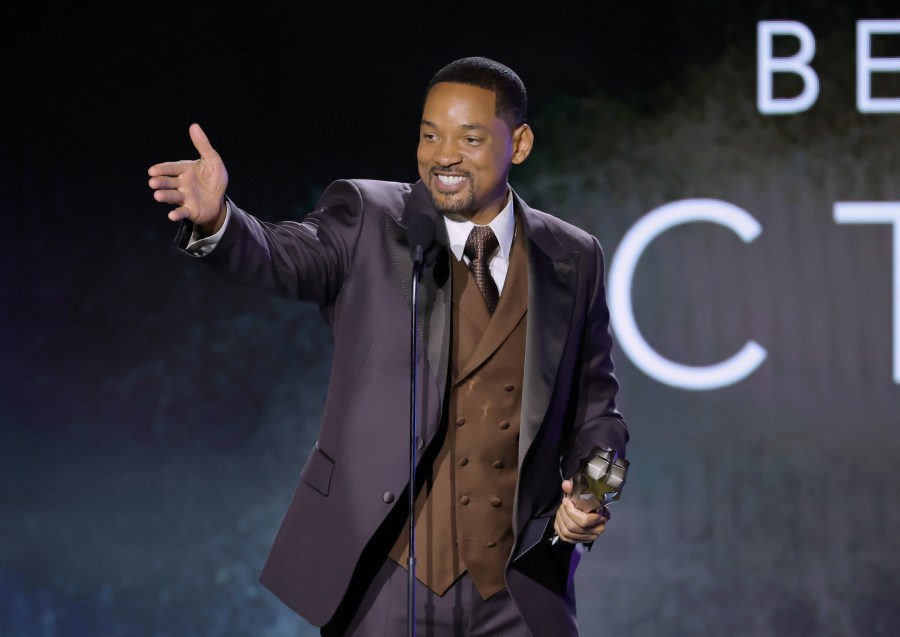 And of course, there's an art to campaigning, and no one is showing us how to do it better than Will Smith. The actor is expected to take home his first Oscar for his role in King Richard; he had been nominated as a performer twice before for Ali (2002) and The Pursuit of Happyness (2007). The master in personal branding has done everything from publishing his memoir to launching a new YouTube series to granting interviews liberally, all timed to coincide with the release and promotion of his movie.
He's been his usual gracious and hard-working self, hasn't missed an awards ceremony and has always had the right thing to say during his acceptance speeches at the Critics Choice, SAG and NAACP Image Awards. And when he couldn't be there personally to say thank you — the BAFTA Awards were held in London the same day the Critics Choice took place in Los Angeles — he sent King Richard's director Reinaldo Marcus Green in his place.
So when he grabs his much-deserved statuette this upcoming Sunday, remember not to underestimate being nice as a secret ingredient to the whole formula for getting an Oscar.