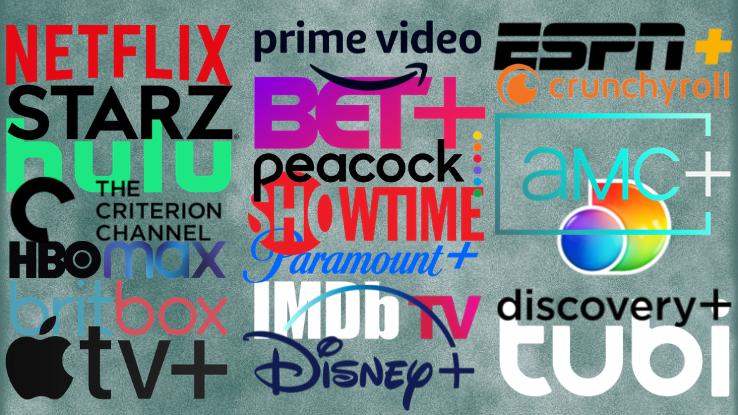 It's becoming increasingly hard to know not only what to watch — there are so many new TV shows available it's just difficult to choose what to commit to — but also where to actually watch it.
You might have been a fan of CBS's The Good Wife back in the early 2010s and caught up with some of its later seasons on Hulu, then moved on to CBS All Access to watch its spin-off The Good Fight. Season five of the legal drama releases this month on yet a different streaming service: Paramount+, which in reality is a rebranding of sorts of CBS All Access. Still, more often than not, it's arduous to figure out where to watch something.
Take the long-lived The Walking Dead. It originally aired on AMC, and you can watch seasons one to nine on Netflix now. But season ten, which premiered in 2019, is only available on the somewhat recent streaming service AMC+. The upcoming season eleven will also only be available there. AMC didn't have a streaming service when the zombie apocalypse series started airing back in 2010, but it does now — hence the availability of the show on different platforms, depending on its season.
We've already told you about the ever-growing list of new subscription services for cord-cutters. The options are endless, and a new service seems to pop up every week.
Precisely because of that, not only do you have to remember that you were watching The Morning Show, Pose or P–Valley, but you also have to find out when their new seasons will finally air and where to watch them. Traditionally, new seasons would premiere in September, and there would be a new season every year during a show's life. Now you can go four years without a new season of Master of None, and when the third season finally comes, the show may have started focusing on a different lead altogether.
Everything Is a Lot More Complicated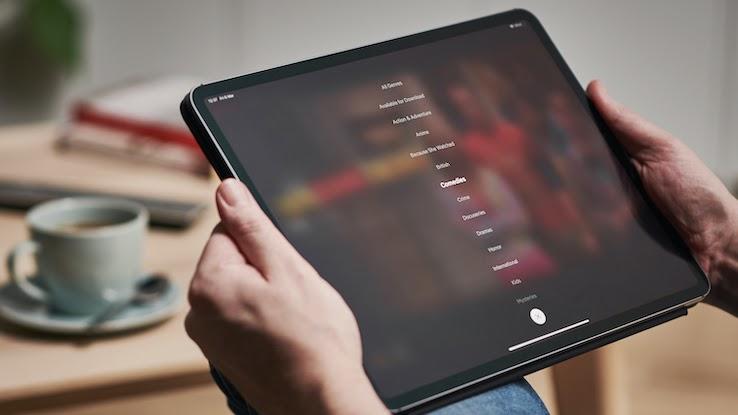 HBO Max finally just launched its cheaper version. It's $9.99 a month as opposed to the $14.99 regular subscription to the premium service. The cheaper option comes with ads. It also doesn't include Warner Bros. movie premieres the same day that they're released in theaters. So there's no option of catching The Conjuring: The Devil Made Me Do It or In the Heights with the ads version of HBO Max. If you don't mind ads, though — and considering the seemingly lackluster interest In the Heights has garnered — HBO Max light could be the perfect option. And you can always decide to upgrade in August for the release of The Suicide Squad or at any other moment.
You may have also read about
Amazon buying the movie studio MGM for a whopping $8.45 billion
. The move gives Amazon MGM's entire catalog, including the James Bond movies, and it's been seen as a similar strategy to the one Disney employed in buying Marvel Studios, Lucasfilm and Pixar in 2006, 2009 and 2012, respectively. The Hollywood Reporter's
Lesley Goldberg referred to the transaction in a recent podcast
as a move to scale up Amazon's library. "Everything comes down to money, scale and IP [intellectual property]. You need big titles," she said. The James Bond brand is definitely part of the IP Amazon bought. Could we be seeing a show based on that universe similar to what Amazon has done with Jack Ryan? Possibly. Will the upcoming No Time to Die be released directly on Amazon Prime? Not necessarily;
the film is expected to hit cinemas on October 8
. It'll be available on the streamer at some point for sure, but we still don't know when.
Another streaming giant recently making headlines is Netflix, which has just launched a shop of branded merchandise. And while the offerings are still quite limited to a few pieces of apparel and jewelry, Netflix is already hinting at upcoming exclusive products from fan-favorites The Witcher and Stranger Things in a move that seems straight out of Disney's playbook and their online store. Again, at the end of the day, everything comes down to money.
Expect to see more acquisitions and mergers in the future of the streaming wars. And expect content giants to become even bigger and their offerings even more scattered.
As we've already mentioned, even with a sizable number of different subscriptions there are ways not to end up paying more for streaming services now than what you were paying for cable. And the incredible number of options only means more freedom for the consumer. But sometimes as a consumer, you need to make a quick Google search to find out how exactly it is that you'll be able to catch the new season of one of your favorite TV shows.
If you need help deciding what to watch and where, don't miss our list of the best and most talked-about 2021 TV shows so far. We also have a monthly article with the must-watch shows — check our June edition here. And don't forget to take a look at our summer movie preview article where we list both theater and streaming releases.