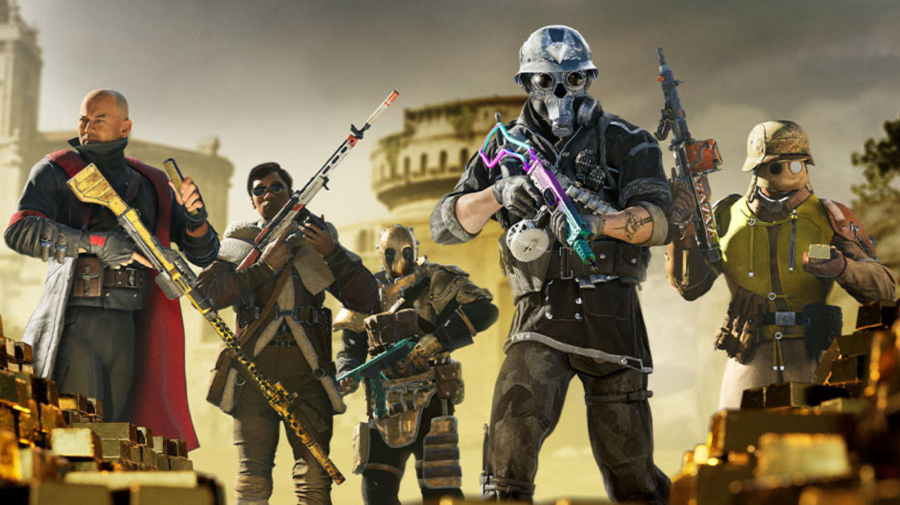 Call of Duty: Warzone continues to be one of the most popular iterations of the long-running Call of Duty (CoD) franchise. The first Call of Duty debuted in 2003, competing with series like Medal of Honor. But, over time, CoD moved on from its focus on World War II, with games in the series being set during the Cold War as well as in futuristic worlds. Call of Duty: Modern Warfare, which spawned its own sub-series of games, was particularly influential.
As of April 2021, the franchise sold 400 million copies, making it the best-selling first-person shooter (FPS) of all time. Moreover, it's the most successful American-made video game in history, and, looking at the industry as a whole, Call of Duty's lifetime sales fall just behind iconic franchises like Mario, Tetris and Pokémon.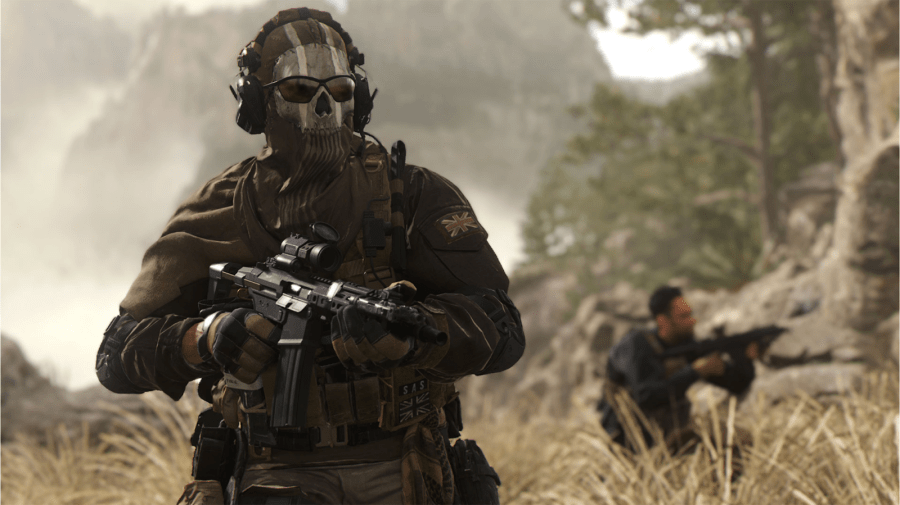 What Sets Call of Duty: Warzone Apart From Other CoD Games?
Around the same time the CoD franchise hit the 400 million copies sold milestone, Call of Duty: Warzone, which was released in 2020, reached the 100 million players mark. What sets Warzone apart from other entries in the CoD franchise is that it's a free-to-play battle royale game. While titles like Modern Warfare are beloved for their online multiplayer modes, Warzone was all about Activision getting in on the gameplay craze defined by battle royale-style esports, like Fortnite and Valorant.
With ties to other CoD games — Modern Warfare (2019), Black Ops: Cold War (2020) and Vanguard (2021) — Call of Duty: Warzone is a blast for diehard fans and newcomers alike. The game's online multiplayer allows 150 players (or more, in some cases) to duke it out. Plus, with cross-platform play, Warzone fans can play with buddies no matter which console they prefer.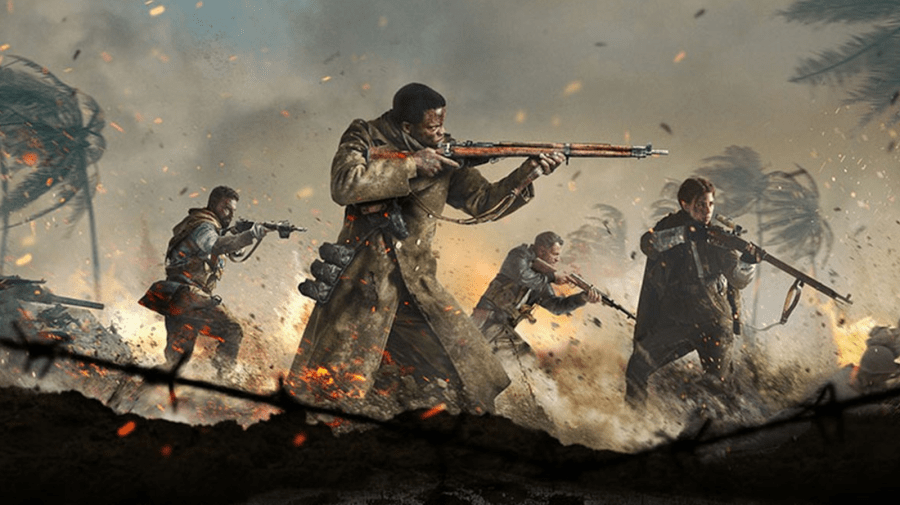 With new editions of the game coming to PlayStation 5 and XBox S|X later this year, it's clear that the military battle royale game continues to be as popular as ever. However, if you can pull yourself away from Call of Duty: Warzone for long enough to check out the competition, there are some other incredible battle royale shooters to play, too.
Tactical Shooter-Style Call of Duty: Warzone Alternatives
Counter-Strike: Global Offensive (2012)
Shortened colloquially to CS:GO, this popular multiplayer FPS first dropped in 2012. However, its continued popularity a decade into its lifespan has encouraged its developer, Valve, to continue updating it even now. Counter-Strike continues to be an esports favorite as well — not only does its longevity make it a favorite for players and viewers alike, but Valve is dedicated to crafting balanced, fair gameplay.
Tom Clancy's Rainbow Six Siege (2015)
Fans of tactical shooters who are looking to get in on the battle royale trend might want to check out the arguably most popular entry in the Rainbow Six line of Tom Clancy games. With lore based on real-life counter-terrorism units, Rainbow Six Siege puts an emphasis on strategy rather than pulling the trigger. This creates a much more tense environment — and it requires a great deal of skill to master the game's nuances.
Call of Duty: Warzone Alternatives That Have Some Personality
Team Fortress 2 (2007)
Valve's Team Fortress 2 (TF2) might be a bit dated in terms of gameplay, but its comedic charm and fun, cartoonish character designs have kept players hooked. If you're looking for a less intense romp that doesn't necessarily attract diehard sycophants — or desperate cheaters looking to employ an aimbot — TF2 is a lighter experience you're sure to enjoy.
Fans have sent up the proverbial Bat-signal, hoping to get more support for the aging game from publisher Valve — and, so far, the efforts are showing promise.
Splatoon 2 (2017)
Even Nintendo couldn't stay away from the multiplayer madness that is the battle royale genre. Splatoon 2, one of the Nintendo Switch's best-selling tiles, is a fun-for-all-ages battle that sees your Inkling characters lobbing blobs of colored paint at each other — and the surrounding environment. Much like Team Fortress 2, Splatoon is great for newbies. Plus, the third entry in the series is set to debut this fall, so now's a good time to level up your skills.
Apex Legends (2019)
With perhaps the most engaging cast of characters of any game here, Apex Legends is a customizer's dream. If you like tweaking your character design to look cool while you blast your opponents, this game will offer you more options than any other comparable title.
Battle Royale Games That Double as Popular Esports
Fortnite (2017)
Looking to kill your friends and online acquaintances in a family friendly kind of way? Well, Fortnite is the game for you. One of the most popular multiplayer games and esports out there today, Fortnite is pretty synonymous with the battle royale genre. Compared to some of the more nuanced titles on this list, the gameplay here might feel a bit generic, but there's a reason Fortnite has won over gamers of all ages.
Valorant (2020)
Currently one of the most popular first-person shooters in pro esports, Valorant was first released in full in 2020. A six-year development cycle contributed to its successful release, but its continued popularity is likely due to its range of gameplay options, wide variety of weapons and realistic gameplay mechanics. It's kind of like next-level Fortnite.
Overwatch (2016)
Overwatch has been one of Blizzard's most successful games to date — and that's saying something, since Blizzard is also the developer behind World of Warcraft, perhaps the most popular massively multiplayer online role-playing game (MMORPG) of all time.
Some of the most competitive gamers from all over the world play Overwatch, and, despite its cartoonish art style, take it very seriously. The Overwatch League, for example, is one of the most popular pro esports leagues out there today — and incredibly fun to watch.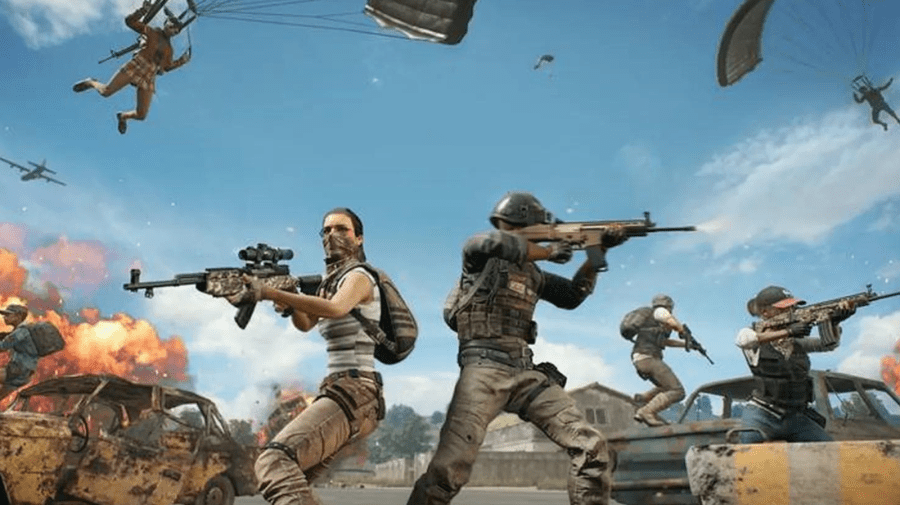 PlayerUnknown's Battlegrounds (2017)
Known colloquially as PUBG, this hugely popular indie achieved the status of a major release because of its popularity with online streamers. Many people credit PUBG for ushering in many of the concepts present in most major AAA battle royale games, including shrinking circles and the ever-increasing importance of looting.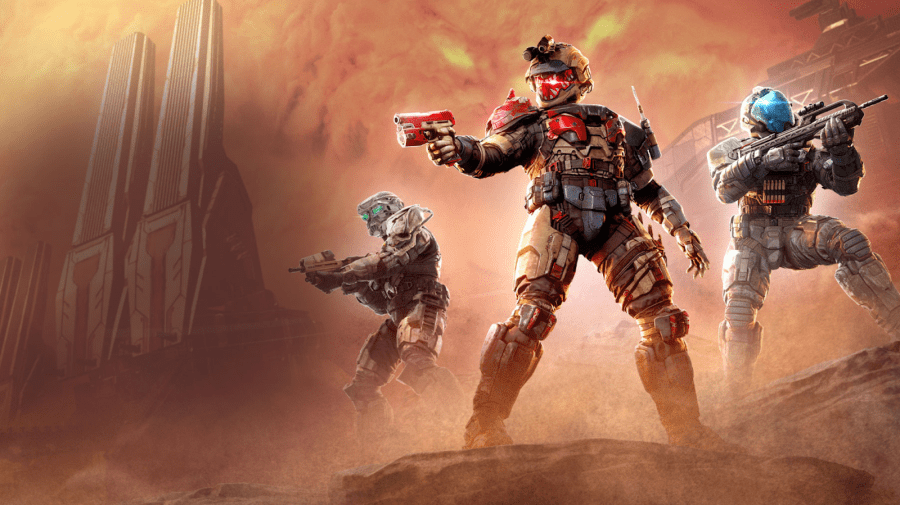 Halo Infinite (2021)
The Halo series is a mainstay in the realm of first-person shooters. While many gamers have loved the game's story-driven, single-player campaigns, there's no doubt that Halo has been synonymous with online multiplayer madness (and fun) since at least Halo 2. When it comes to battle royale games, Halo Infinite is a well-rounded experience. Plus, it offers up a great storyline, too. And that's not something all multiplayer-focused games can say.
Honorable Mentions: Call of Duty: Warzone Alternatives That Kind of Kicked the Can
Hyper Scape (2020)
This game was originally noted for its ability to integrate with video game live streams. For the first time ever, viewers had the opportunity to directly affect the outcome of the matches. Ubisoft officially ended its support of Hyper Scape in April — and, while it was being actively supported, it suffered from being unbalanced.
However, you can still find some truly hilarious and engaging streams of this game on social media, and they're worth checking out for any battle royale fan.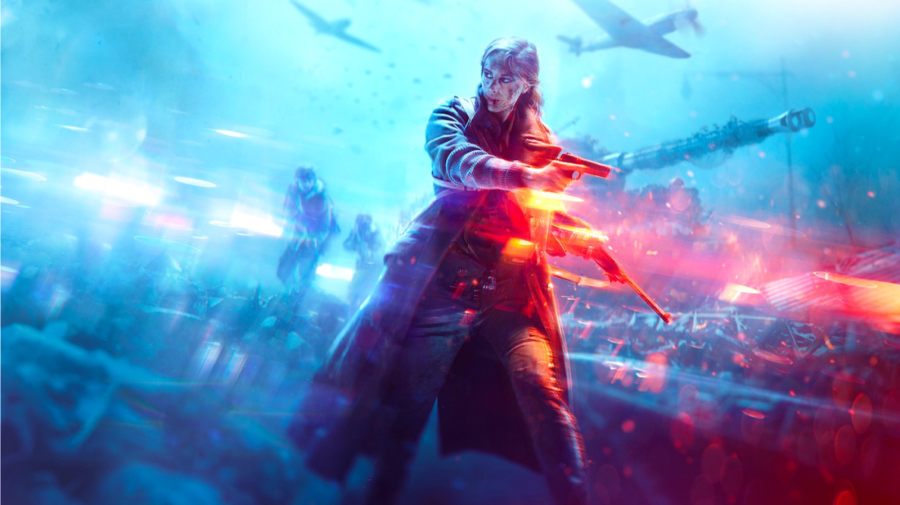 Battlefield V (2018)
While it may say "five" on the cover, Battlefield V is actually the 11th game in the long-running series. Electronic Arts (EA), the game's publisher, isn't currently supporting the title — it was deemed a commercial failure due to low sales. Nonetheless, there are still plenty of gamers who believe Battlefield V is worth playing. In fact, the number of active players continues to be pretty high for a game that's being ignored by its maker.