For a sport that's all about intense rivalries, tackling and trash-talking, football is actually pretty generous. In recent years the NFL has begun prioritizing social justice issues, promoting healthcare initiatives and bettering communities — but it's playing catch-up with some superstar players who've long been making strides when it comes to giving back. The league is actually full of famous faces who are committed to using their platforms and their hefty paychecks to help others.
Russell Wilson, Travis Kelce, Devin McCourty and others have made it a part of their personal mission to give back to people and communities through fundraisers, charities and hands-on activism that demonstrate a commitment to excellence both on and off the field. Here's how these players are making touchdowns when it comes to philanthropy.
Russell Wilson Helps Combat Food Insecurity and Systemic Racism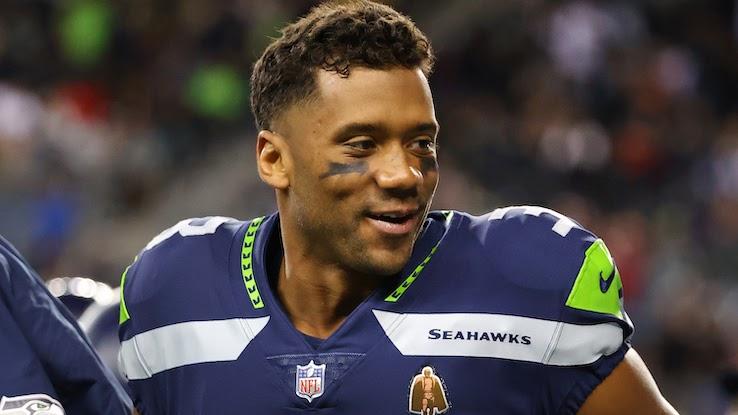 With years of charitable work on his resume, it's no wonder Russell Wilson of the Denver Broncos won the 2020 Walter Payton NFL Man of the Year award. Wilson has centered his efforts on feeding children, families and seniors who experience food insecurity; he and his wife, R&B singer Ciara, have donated $1 million to Feeding America, a hunger-relief nonprofit. With his Why Not You Foundation, the NFL star has also collaborated with DoorDash, the Rockefeller Foundation and United Way Worldwide to help Ride United deliver supplies and food to 175 communities across the country.
Wilson and Ciara have also used their platforms to fight systemic racism and show support for the Black Lives Matter movement using billboards and digital message boards throughout the U.S. Since his rookie campaign, Wilson has also visited Seattle Children's Hospital every Tuesday during the season.
Myles Garrett Commits to Social Justice Efforts and Access to Clean Water
When Myles Garrett of the Cleveland Browns isn't setting records on the field, he's involved in multiple charity efforts — and he's also emerged as a true leader in the social justice space. Garrett has personally reached out to victims of police brutality and covered funeral costs for David McAtee, a community pillar and restaurant owner who was murdered by police in Louisville, Kentucky.
Another effort that's important to Garrett is universal access to clean water. He actively works with the Waterboys Organization to bring clean water to communities worldwide. With his recent Tackle Thirst Campaign, he also pledged $5,000 to the Waterboys Organization for every sack he made, and enlisted Browns fans and Cleveland-area businesses to take the pledge as well.
Dak Prescott's Charity Work is a Triple Threat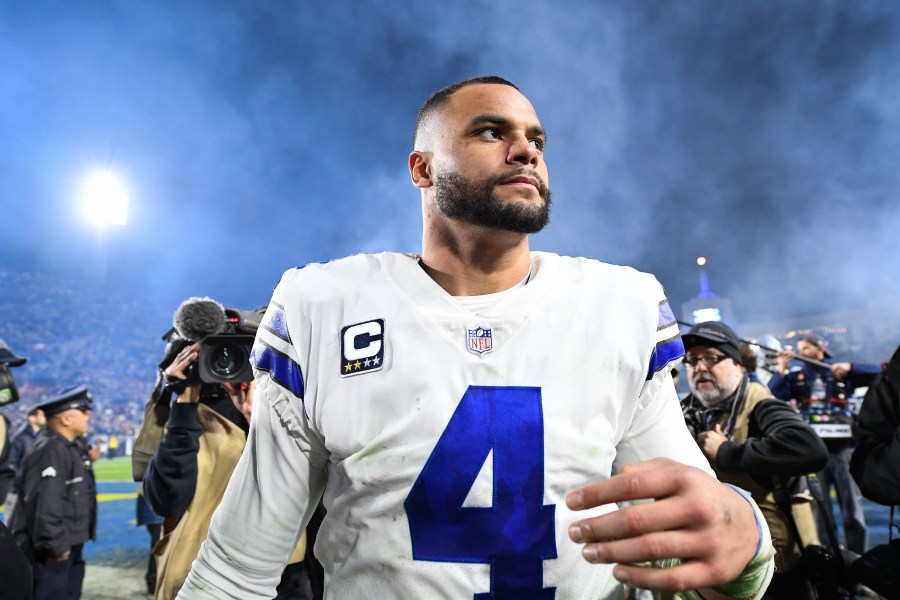 Prescott's organization Faith, Fight, Finish, founded in honor of his late mother, takes a threefold approach to bettering the world. The organization funds cancer research, supports suicide prevention initiatives, and works to bridge the gaps between law enforcement and the communities they serve.
In 2013, Prescott's mom lost her battle with colon cancer. A few years later, in 2020, Dak lost his brother to suicide. Prescott has said that his losses help him to empathize with others, and he's driven to turn his adversity into inspiration and to help others do the same.
Jimmy Graham Regularly Gives Back to the Troops
In addition to his other charitable efforts that focus on developing youth programs and fighting racial inequality, Chicago Bears tight end Jimmy Graham is committed to showing support for those who serve the U.S. military. Through his nonprofit organization, the Jimmy Graham Foundation, Graham is committed to providing flight experiences to veterans and youth across the country. He's also worked with the Bears' Salute to Service week by reading the biographies of several fallen soldiers and virtually surprising their families through the Tragedy Assistance Program for Survivors (TAPS).
Mike Evans Assists With COVID-19 Relief and Promotes Voter Participation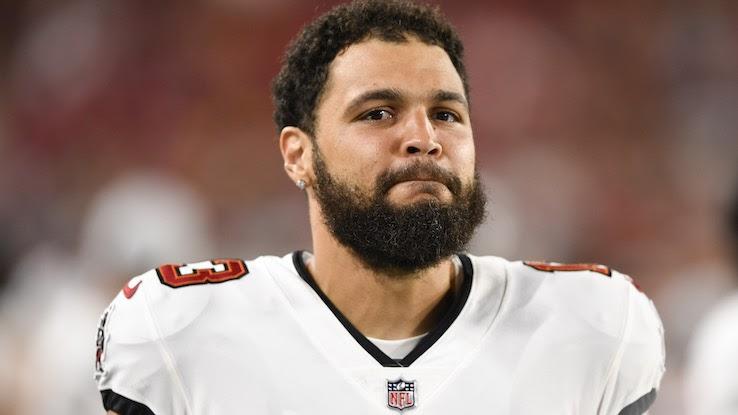 Tampa Bay Buccaneers wide receiver Mike Evans has made an intentional commitment to community efforts, and he's leading the way with various charitable efforts. He's donated to help families impacted by the coronavirus pandemic, committing $100,000 from the Mike Evans Family Foundation to support United Way Suncoast and his hometown of Galveston, Texas, with relief efforts.
Evans has also been vocal about voter registration and participation. He helped the Bucs launch the BUCSVOTE campaign, the team's commitment to boost voting access. Evans himself, after not participating in the 2016 election, has become a voter and wants other people to use their votes as their voices in upcoming elections.
Travis Kelce Advocates for Children Living in Underserved Communities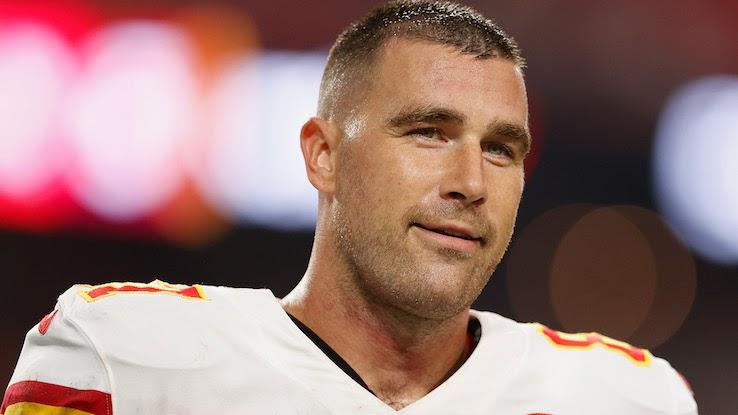 Kansas Chiefs tight end Travis Kelce has committed to helping kids living in low-income areas in Kansas City. While partnering with Operation Breakthrough, an organization that assists families with low incomes, Kelce has spent time with families personally and donated $500,000 to help the organization purchase a new building. His 87 & Running Foundation also made a $26,000 donation to keep the doors open during the pandemic.
Kelce's foundation also works to promote childhood education by helping kids in disadvantaged communities gain access to better education and to athletic, STEM and arts programs. During the COVID-19 pandemic, Kelce's donations helped more than 2,300 kids gain access to remote learning equipment and tutoring programs.
Devin McCourty Supports Sickle Cell Disease Research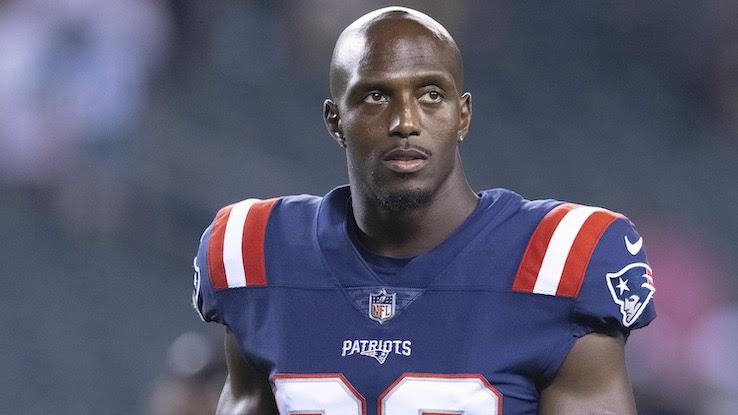 Devin McCourty plays as a tight end for the New England Patriots and has contributed to organizations addressing education, social justice and wrongful convictions. However, another cause close to his heart is sickle cell disease. McCourty's father carried the trait, and his aunt and uncle also lived with the disease. In 2013, he and his twin brother (and fellow NFL player) Jason launched the McCourty Twins Tackle Sickle Cell campaign. Through their foundation, they work regularly to educate the public, increase blood donations, and raise funds to support research and treatments.
Rodney McLeod Is Committed to Serving Philadelphia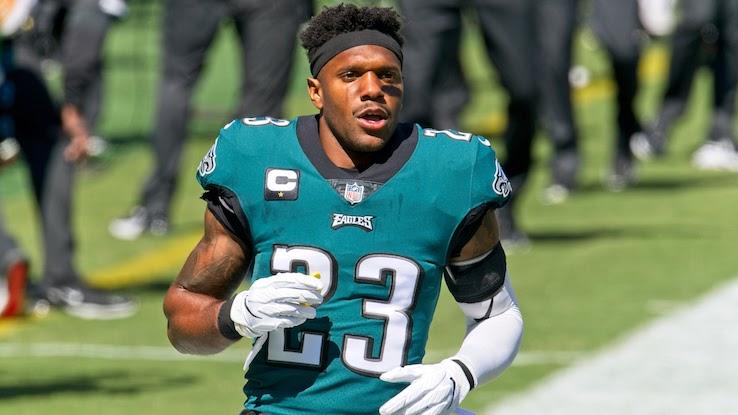 Indianapolis Colts' safety Rodney McLeod has been giving back to his community for years through different initiatives. In the midst of the COVID-19 pandemic, McLeod and his wife Erika launched the Change Our Future organization, that seeks to eliminate barriers to a hopeful future for all. The organization supports young leaders through a variety of initiatives, and funds a variety of campaigns, including cancer research and voter registration.
Tyrann Mathieu is the 2022 Man of the Year in the NFL Charity Challenge
Mathieu is more than just a talented safety for the New Orlean's Saints. He's also a dedicated philanthropist, who established a charity in his name to positively impact the lives of young people living in poverty. In addition to offering free football youth skills camps, his organization gives away backpacks stuffed with supplies at the start of every school year to kids in New Orleans. The organization also gives away turkeys and whole Thanksgiving meals to families in Texas in November for the holiday.
His Man of the Year award also comes with a $25,000 award to be gifted to a charity of his choice, and he's decided to pour that money back into the work that got him the nomination in the first place. His own organization will use that $25k to keep serving the disadvantaged youth both in his hometown and in the places that he's called home over the years.
Trey Flowers Supports a Wide Range of Youth Programs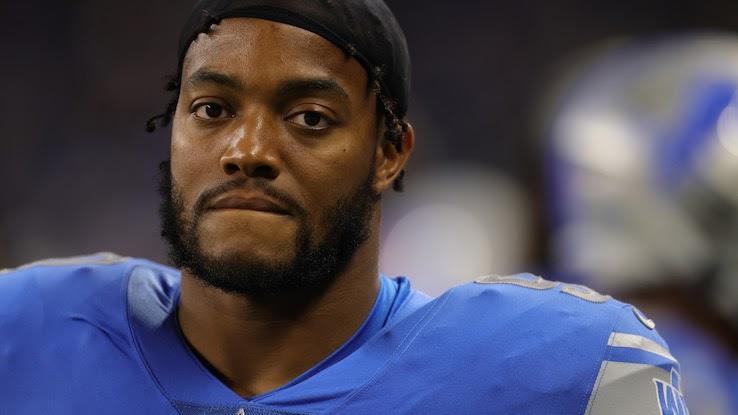 Detroit Lions defensive end Trey Flowers has been involved in the Detroit community since he started playing for the team in 2019. He regularly talks with and hosts events for youth, which include speaking engagements at the Inner City Learning Center Community Giveback. In April 2019, Flowers started Flowers of the Future Foundation, which is committed to providing and promoting community engagement, physical fitness, philanthropy and positivity for kids in both his hometown of Huntsville, Alabama and Detroit.