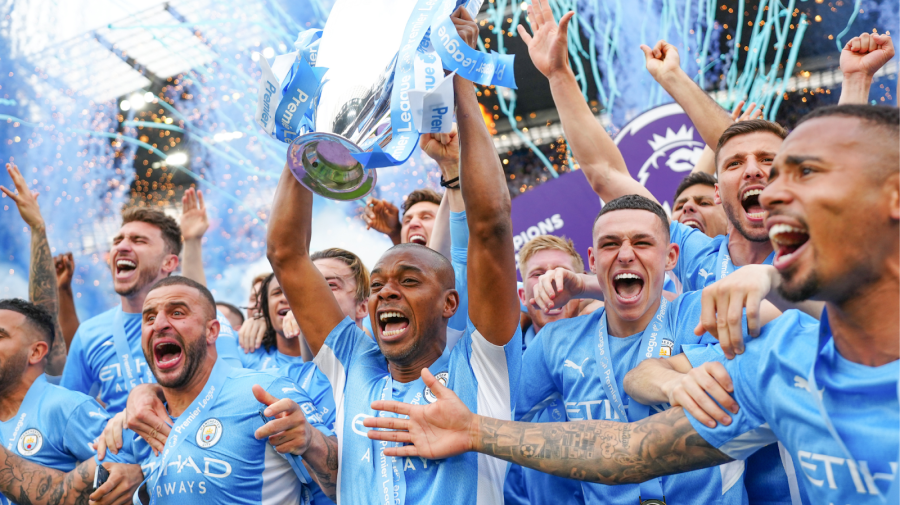 English Premier League (EPL) fans can expect a competitive season, with both fan favorites and some new blood composing the league's 20 teams. So, who are the top 5 Premier League teams for the 2022–23 season? We're taking a closer look at the best of the best here, so that you'll have a good sense of the league's landscape when you tune in to upcoming EPL matches.
Which Teams Are in the Premier League for 2022–23?
As mentioned, it's shaping up to be an exciting season, especially considering the great mix of clubs in the EPL right now. For example, the Nottingham Forest Tricky Trees — a Premier League founding team — are in the race for the first time in 23 years after earning the final slot in the wake of the English Football League (EFL) Championship. The Bournemouth and Fulham squads have also been promoted to the Premier League this season.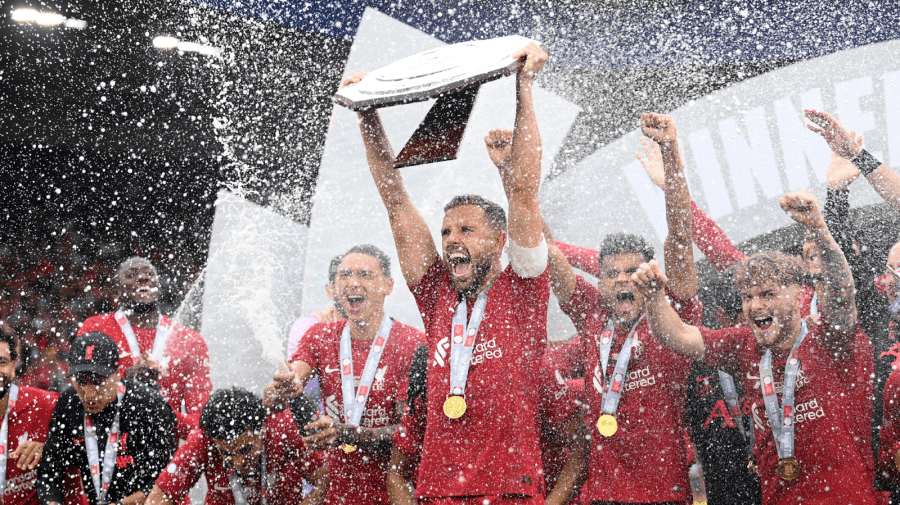 The entire pool, though, includes 20 teams. This year, the squads playing for the Premier League title are as follows:
Arsenal
Aston Villa
Bournemouth
Brentford
Brighton
Chelsea
Crystal Palace
Everton
Fulham
Leeds United
Leicester City
Liverpool
Manchester City
Manchester United
Newcastle
Nottingham Forest
Southampton
Tottenham
West Ham
Wolves
This season, the league's talent is much more widely distributed. Last season's champs, Manchester City, actually saw a lot of its talent poached by other clubs hungry for the title. But the players aren't the only factor in determining a team's success — scheduling will actually play a huge role.
The FIFA World Cup begins halfway through the EPL season, making pundits wonder if footballers competing in Qatar will have enough in them to make it through the grueling four-week international competition and the second half of the Premier League season. Only time will tell, but we're already expecting great things from the top 5 Premier League teams for the 2022–23 season.
The Top 5 Premier League Teams for the 2022–23 Season
Manchester City
Oddsmakers are giving Man City the best chance to take their season all the way to the top 4 and, most likely, the championship title. The team is losing two big-name players — elite scorer Gabriel Fernando de Jesus and Raheem Sterling, a wing and attacking mid who made moves from Man City to see more time on the pitch. Still, Erling Haaland, who recently signed, more than makes up for this deficit.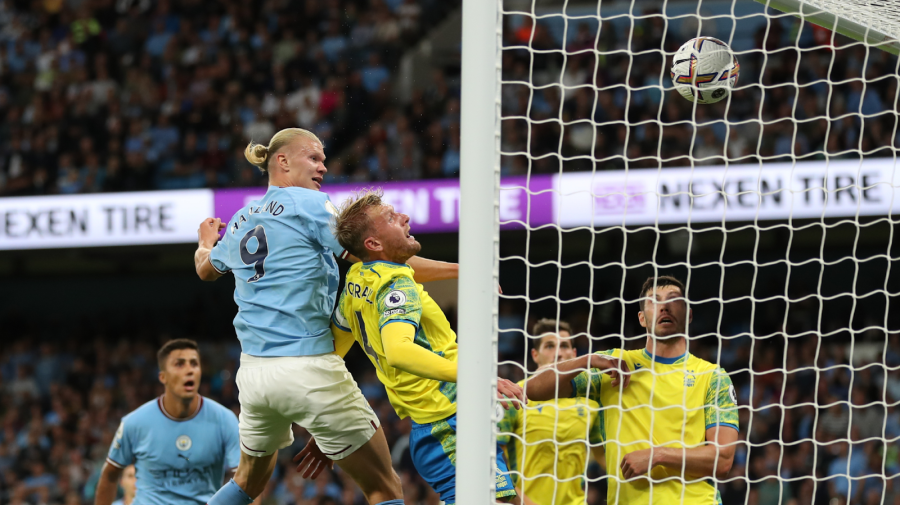 Manchester City also boasts some other key players — Kalvin Phillips leads the midfield while Julian Alvarez is likely to take pressure off of Man City's other prominent players, opening up options and scoring opportunities. And if Jack Grealish shows any kind of consistency on offense, Manchester City might just be unstoppable.
Liverpool
Liverpool continues to live in the shadow of Man City, but they may have the best chance in a long time to really separate their club from the pack this year. They picked up the Premier League's most promising new attacker, Darwin Nunez, and a top Golden Boot contender, Mohamed Salah.
Virgil van Dijk, Ibrahima Konate, Joel Matip and Joe Gomez make up one of the most talented defenses in the EPL. Not to mention, Liverpool boasts two other fixtures: Andrew Robertson and Trent Alexander-Arnold. Although Man City are the overwhelming favorites, Liverpool definitely has the talent to come out on top if they can put all of these pieces together in time — or if Man City makes a few mistakes.
Newcastle United
Few teams playing this season added as much talent and synergy over last season as Newcastle United. Bringing on Nick Pope and Sven Botman to bolster the team's defense will help the club quite significantly, especially when you consider that Matt Targett is also a permanent addition.
Eddie Howe is just the type of coach who knows how to take full advantage of an opposing top team's mistake. If Newcastle continue to build on the improvements they made last year, you can expect to see them in real contention late in the season. Sure, they might be a mid-level team, but they've made the investment, making Newcastle a few good breaks away from being the Premier League's dark horse.
Arsenal
With the breakout performance of Bukayo Saka, Arsenal now has one of the most versatile and unpredictable attack squads in the entire league, making them an easy pick for the top 5 Premier League Teams. It's honestly hard to believe that Saka's just 21 years old. Without a doubt, he's staved off the rookie jitters, and found himself surrounded by other great talents.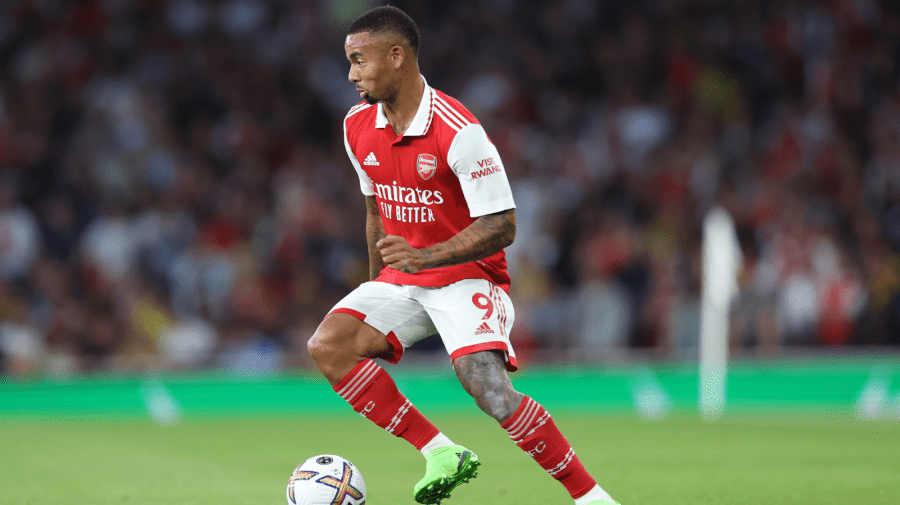 Last season, Arsenal barely missed the Champions League playoffs after losing a heartbreaker to Tottenham, so they have the bitter (and still recent) taste of an "almost-there" to drive them, too. While an early season setback — Martin Ødegaard, Arsenal's captain, has sustained an injury — may give the club some issues, players like the newly acquired Gabriel Fernando de Jesus and clutch scorer Gabriel Martinelli will undoubtedly lead the team to victories.
The bottom line? So long as Jesus and Martinelli continue their strong performances into the final third of the season, Arsenal should be well-positioned to go far.
Chelsea
This season, Chelsea is a top 3 wild card team that everyone's got their eyes on — but will they crack the top 2? Possibly. The newly signed Raheem Sterling provides the basis for a versatile offensive strategy. Not to mention, Chelsea boasts a robust defense and a solid midfield. It's hard to find a glaring weakness in this well-rounded squad.
Center-back defender Thiago Silva now has the world-class Kalidou Koulibaly to complement him. Meanwhile, Chelsea's captain, Cesar Azpilicueta, is surrounded by talent on the offensive side of things, with players like Reece James, Marcos Alonso and Marc Cucurella finding room on the pitch to make great plays. Finally, Mateo Kovacic, N'Golo Kante and Connor Gallagher are working the middle.
And, as we said, all of this adds up to a diverse range of options for Chelsea — so much so that other teams might not be able to compete.
How to Watch Premier League
If you want to watch the top 5 Premier League teams for the 2022–23 season — and all of the EPL matches, more generally speaking — you have plenty of options. Sky Sports and BT Sport TV channels carry the Premier League matches in the U.K. In the United States, however, you'll want to try USA Network and Telemundo Universo.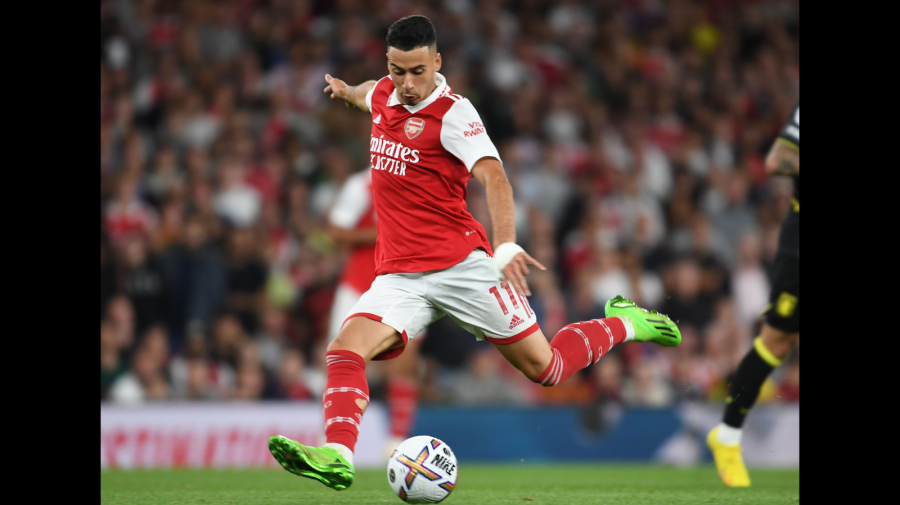 If streaming is your go-to sports-watching option, check out NOW TV, Sky Go and Amazon Prime Video in the U.K. In the U.S., FuboTV and Peacock are the best sources for all things EPL. Canadian and Australian Premier League fans should tune into FuboTV and Optus Sport, respectively.