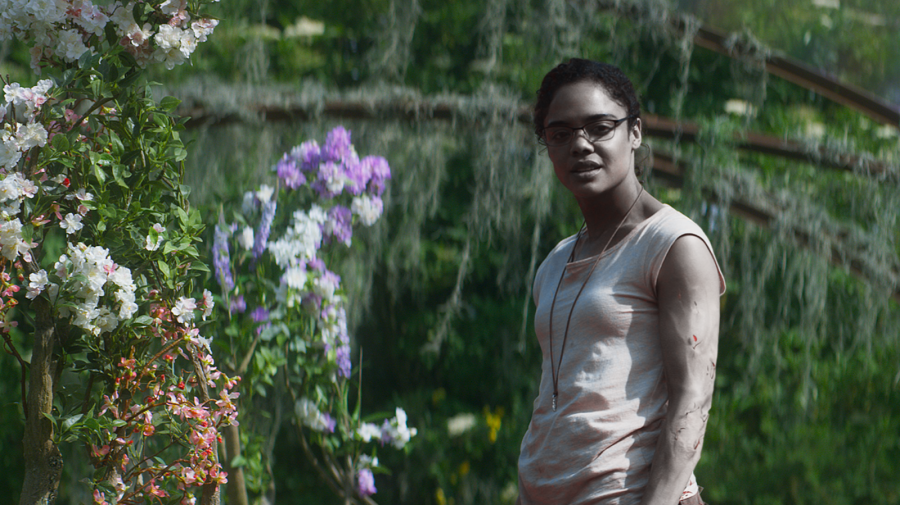 The streaming war is always intensifying, and that means one thing for viewers — more options. Maybe too many. On the plus side, all of those options means some healthy competition, even when it comes to newer streaming services, like Paramount+. Don't believe us? Well, some of the best movies to watch on Paramount+ right now speak volumes about the platform's ability to deliver quality programming.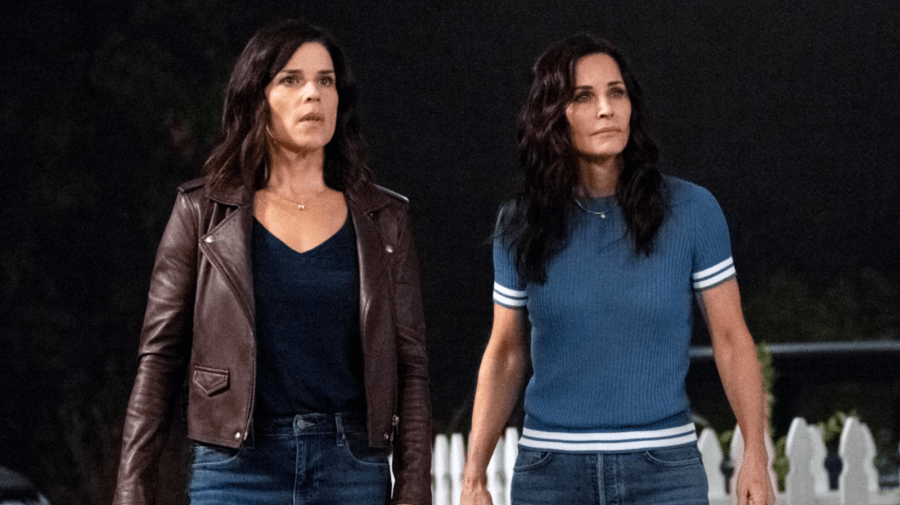 Whether you're looking for an action flick, a spy thriller, the latest horror hit or a laugh-out-loud comedy, Paramount+ has it all. As the platform's slogan boasts, it offers a "mountain of entertainment", from network TV shows and original series to some of the hottest movies streaming in 2022.
Sci-Fi Movies on Paramount+
Star Trek — Every Film, Live-Action Series and Animated Show
Star Trek is one of the most recognizable and highest-grossing media franchises of all time. So, if you're a "Trekkie", subscribing to Paramount+ is a must.
Whether you want to revisit a classic film, like Star Trek: The Motion Picture (1979); tune into one of the blockbusters you missed, like Star Trek V: The Final Frontier (1989); or catch up on a series like Picard (2020–), this is the platform for you. Live long, and prosper, Paramount+ subscribers.
Annihilation (2018)
If you like sci-fi but want something that dips into the psychological horror realm, try Annihilation, which is currently streaming on Paramount+. Written and directed by Alex Garland (Ex Machina), the film revolves around Lena (Natalie Portman), a former soldier and biologist who volunteers to enter Area X — a strange swathe of land full of mutated creatures and plant life.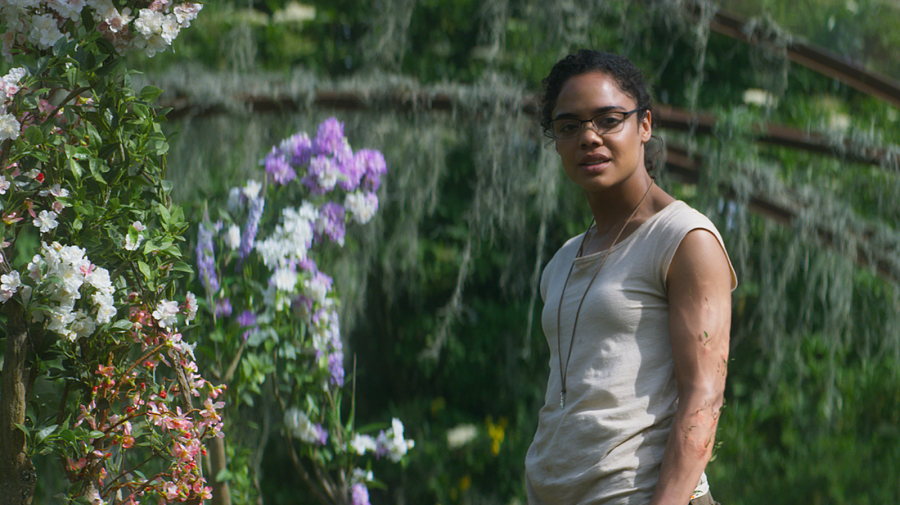 Initially, Lena's intrigue stems from wanting to know what happened to her husband (Oscar Isaac), who's presumed dead. After all, anyone who enters this mutated zone doesn't return. But along with a team of equally skilled scientists and soldiers — Tessa Thompson, Jennifer Jason Leigh, Gina Rodrigeuz — Lena becomes wrapped up in something much more threatening and captivating than she could've ever imagined. Thought-provoking and eerie, Annihilation was easily one of 2018's best films.
Interstellar (2014)
If you ask any movie enthusiast to list the best movies of the 2010s, they'll likely name Interstellar, Christopher Nolan's (Inception) epic sci-fi blockbuster. It's proof, yet again, that Nolan pulls out all the stops — not just in terms of production value, but story, too.
Starring Matthew McConaughey as a former astronaut, Interstellar centers on a group of space-goers who're attempting to find a new home for humankind when Earth's on the brink of inhabitability. Deep, sprawling and both incredibly creative and scientifically accurate, Interstellar is anchored by incredible performances — greats like Jessica Chastain and Anne Hathaway round out the ensemble — and serves up a journey you won't soon forget.
Movies on Paramount+ For Cinephiles
Django Unchained (2012)
Django Unchained is, without a doubt, a modern classic. Set in pre-Civil War America, the revisionist Western stars Jamie Foxx as Django, a formerly enslaved person who, with the help of a bounty hunter (Christoph Waltz), is on a mission to rescue his wife (Kerry Washington) from a cruel plantation owner (Leonardo DiCaprio).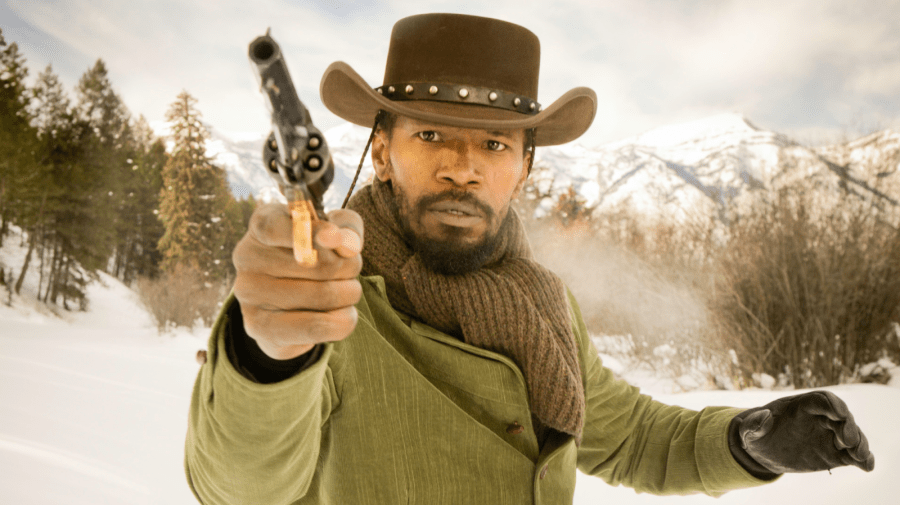 Directed by Quentin Tarantino (Once Upon a Time… In Hollywood), Django Unchained is a must-watch movie — and reason enough to subscribe to Paramount+.
The Godfather Trilogy
The Godfather (1972) turned 50 earlier this year, but the Francis Ford Coppola film is a classic for a reason — and watching it once certainly isn't enough. Not to mention, the Oscar-winning sequel, The Godfather: Part II (1974), is the rare follow-up that's often considered to be even better than the original movie.
The epic crime series follows Vito Corleone, the Don (a.k.a. head) of a New York-based Mafia enclave, and his sons and associates — namely, Michael Corleone (Al Pacino), who later becomes the head of the family and Vito's successor. The Godfather shaped the gangster genre as we know it, teaching us all many invaluable lessons — like to leave the gun but always take the cannolis.
Gladiator (2000)
"Are you not entertained? Is this not why you're here?" That's the question Maximus asks, yes, but it's also something of a tagline for Paramount+, which is currently streaming the 2000s classic Gladiator.
With epic cinematography, this captivating historical drama follows the former Roman general (Russell Crowe) as he seeks vengeance for the murder of his family by the corrupt Emperor (Joaquin Phoenix). Let's just say, it's one of Ridley Scott's (Alien) best and most beloved for a reason.
Laugh-Out-Loud Comedy Movies on Paramount+
Anchorman: The Legend of Ron Burgundy (2004)
If you're into comedy, Paramount+ has a lot to offer, and Anchorman: The Legend of Ron Burgundy is a great place to start. The movie follows the life of a somewhat-absent-minded and childish local news anchor, Ron Burgundy (Will Ferrell), who struggles to adapt when the San Diego-based news program hires a woman, the intelligent and much more serious reporter Veronica Corningstone (Christina Applegate), as his co-anchor.
With unmatched performances from Ferrell, Applegate, Paul Rudd, Steve Carell and other comedy greats, Anchorman is an incredibly funny movie nearly two decades later. Subscribe, stream and stay classy, Paramount+ subscribers!
The SpongeBob Movie: Sponge on the Run (2020)
Want to lighten the mood with some animated comedy? Paramount Animation's edgy animated film, The Spongebob Movie: Sponge on the Run, takes Nickelodeon's beloved Spongebob Squarepants series to new heights. In this one, Spongebob (voice of Tom Kenny) and Patrick (voice of Bill Fagerbakke) must embark on a rescue mission to save Spongebob's pet snail, Gary, from King Poseidon.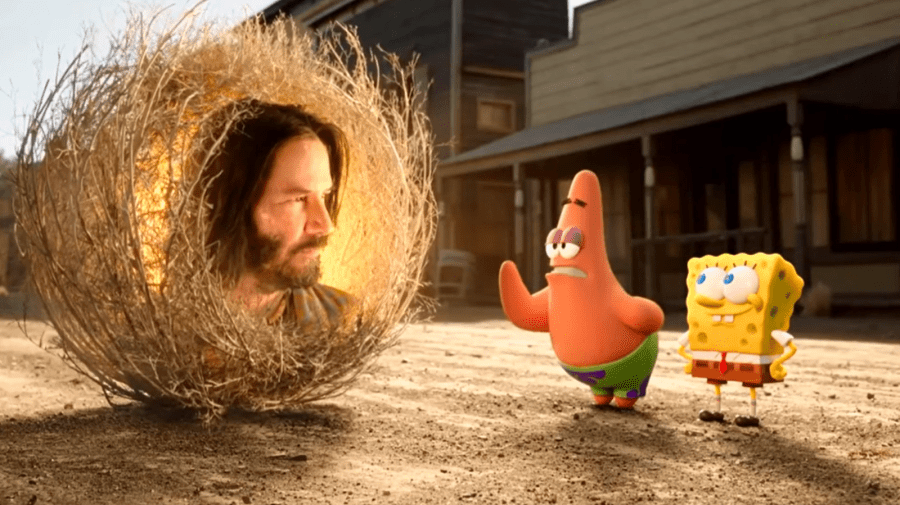 Not to mention, the Bikini Bottom residents' adventure to the Lost City of Atlantic City also features the talent of Keanu Reeves, Snoop Dogg and Awkwafina, among others. So, if you're into laughs and you've never watched this fun, lighthearted adventure, Paramount+ has your back.
Franchise Favorites Movies on Paramount+
Mission: Impossible — Yes, All 6 of Them
It's almost a mission impossible to resist Tom Cruise, who has all the charm and chops of an old-school movie star. The Mission: Impossible franchise is not only a great way to revisit Cruise's work, but it's all full of the fun, thrilling action that makes us love Hollywood blockbusters so much. And Paramount+ doesn't just give you access to one or two of the Mission: Impossible films, but all six installments.
Scream (2022)
If you've exhausted the list of must-watch horror movies you, undoubtedly, keep in your Notes app, you might want to try Scream (2022) — the fifth installment in the long-running horror slasher series created by Kevin Williamson (Dawson's Creek). While familiar faces like "final girl" Sidney Prescott (Neve Campbell) and reporter Gale Weathers (Courtney Cox) make an appearance here, the latest installment also introduces characters played by some of the best young adult actors working today.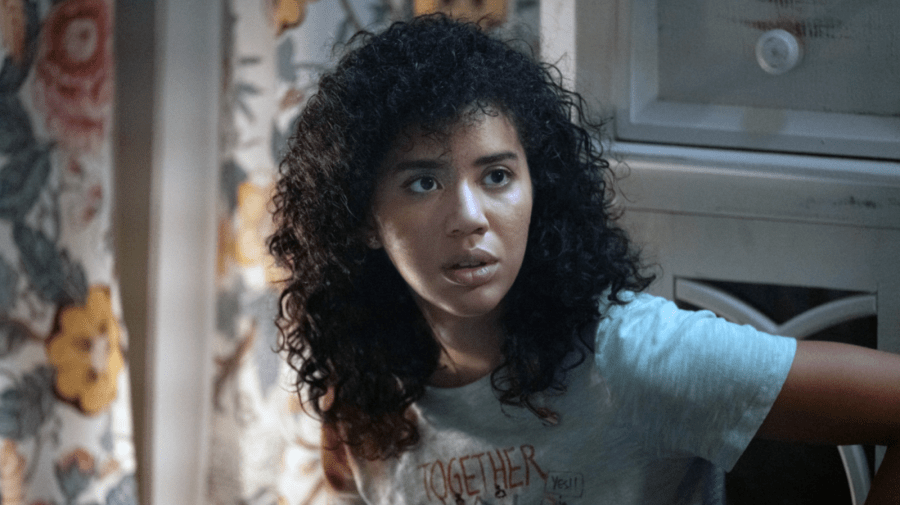 The incredible cast includes Melissa Barrera (Vida), Mason Gooding (Booksmart), Dylan Minnette (13 Reasons Why), Jack Quaid (The Boys), Jenna Ortega (X) and Jasmin Savoy Brown (Yellowjackets), just to name a few stars. And while Scream (2022) certainly offers a lot of fan-service, it's still a great first film to jump into for those who've never encountered Ghostface before.