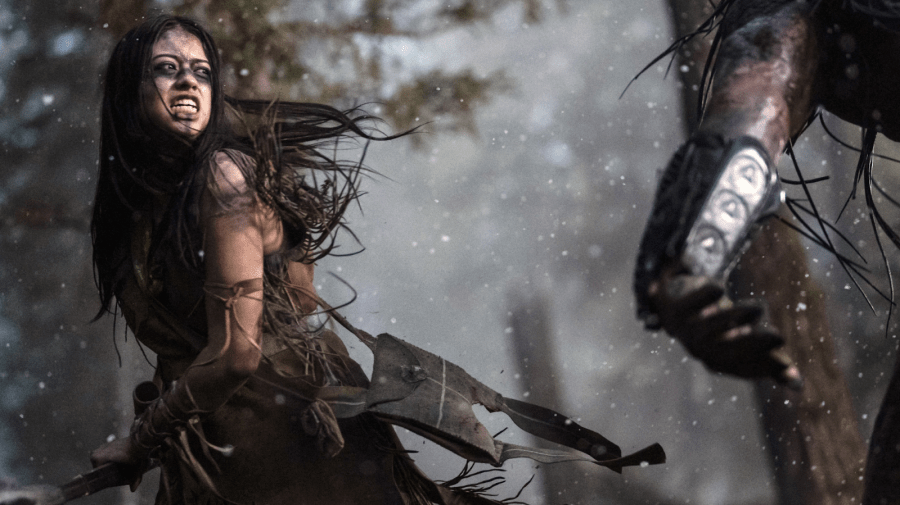 It seems like there's a new streaming service every month, but, without a doubt, one of the leading platforms is Hulu. Known for quality, Emmy-winning originals, like The Handmaid's Tale, and supporting fresh voices, as is the case with PEN15, Hulu hosts more than just quality TV shows. In fact, it also offers a theater-quality slate of movies. From originals like Prey and Fire Island to some recent big-name films, like Spencer (2021), here's a look at the best movies to watch on Hulu right now.
Hulu's Subscription Options
If you're a student, you can get one of the best deals in streaming: Hulu's ad-supported plan comes in at just $1.99 per month. But, if you're not a student, the regular ad-supported plan is comparatively low-cost at just $6.99 per month (or $69.99 annually).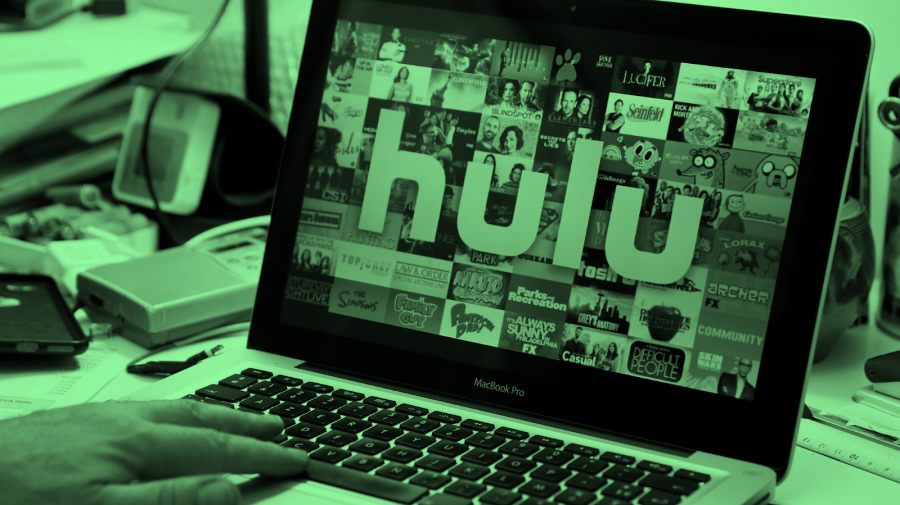 Both the ad-supported and no ads plans offer access to the same streaming library, so if you think it's worth it to pay a little more just to skip the ads, it'll set you back $12.99 per month. If you are interested in streaming live TV, Hulu has a package deal that includes Disney+ and ESPN+ as well as on-demand content, all conveniently offered together for $69.99 per month.
This package comes with ads, much like a basic cable subscription, but for $75.99 per month you can have access to all three streaming services and live TV without commercial interruptions.
Hulu Original Movie Premieres in 2022
Prey (2022)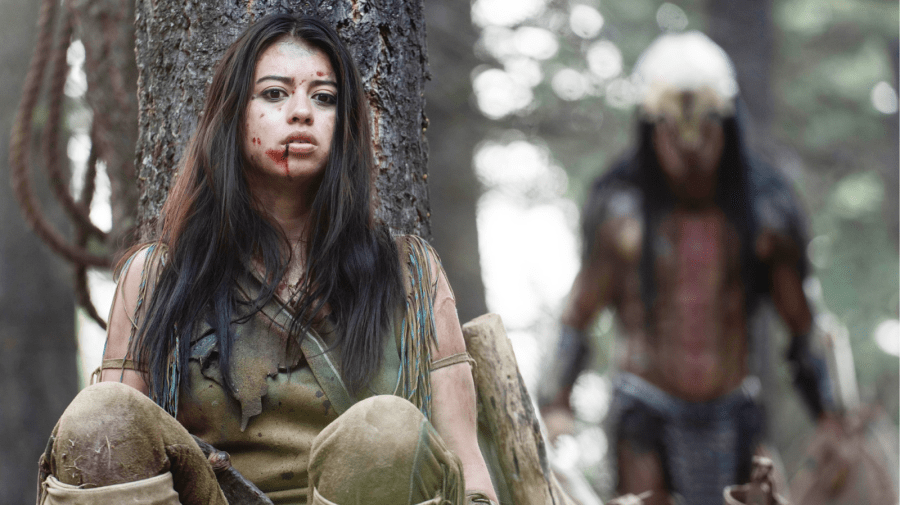 The latest installment of the Predator franchise is taking things back to basics with this tale of a Comanche warrior (Amber Midthunder) who has to fight to survive against a technologically superior enemy who hunts humans for sport. As the hunter becomes the hunted, she has to use everything she's learned — and everything at her disposal — to defeat this seemingly invincible enemy and save her tribe.
Not Okay (2022)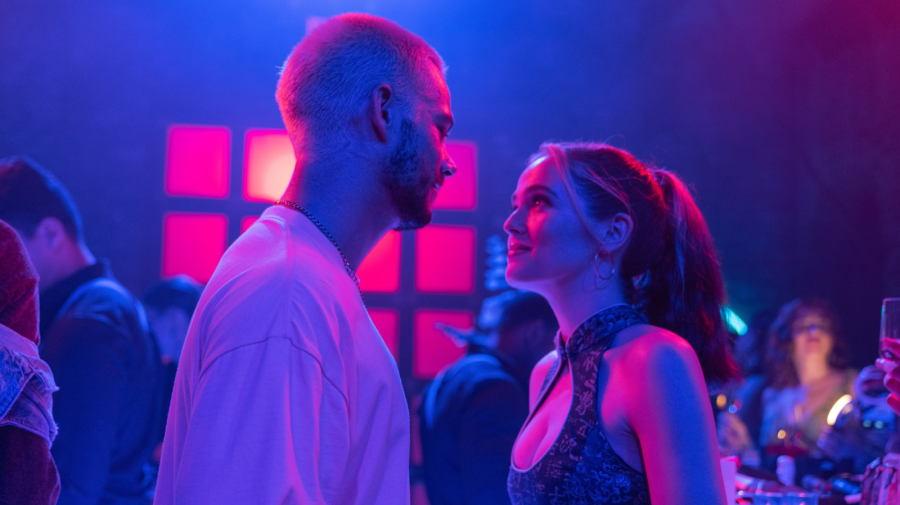 This modern take on the boy who cried wolf for the internet age follows the misadventures of Dani (Zoey Deutch), a graphic designer working a thankless job for an internet publication. When she stumbles into internet fame during a fake vacation that she fabricates to impress her love interest at work, her lies get more and more complex. At first, she relishes her fame — but the internet has a funny way of changing all that.
The Princess (2022)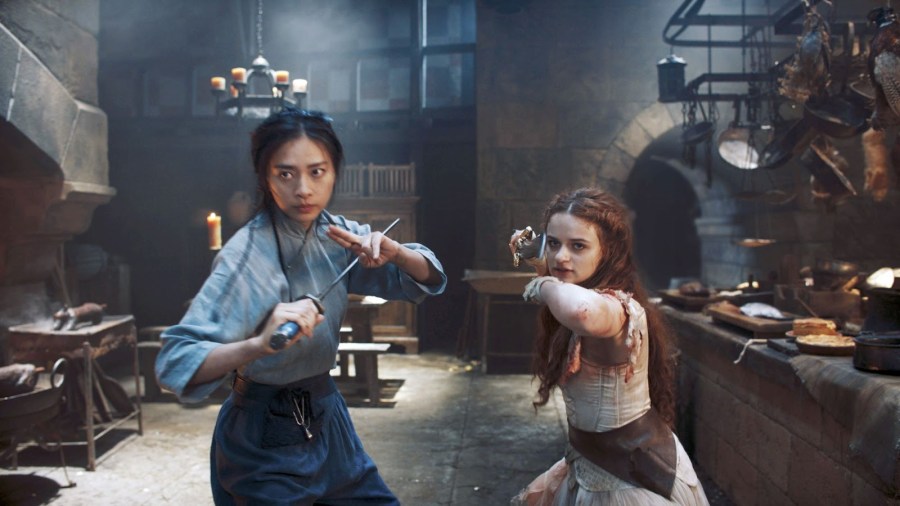 This isn't your typical fairy tale. Far from being content to wait in the tower to be rescued, this particular princess, played by the powerful Joey King, is ready to rumble. When her kingdom's castle is seized by a jilted suitor (Dominic Cooper), the titular hero must escape from captivity in the tower to fight her way through an army of thugs and save her kingdom.
Good Luck To You, Leo Grande (2022)
A recently widowed British school teacher (Emma Thompson) is looking for romance and finds it in a most unlikely place when she hatches a plan to launch a more sexually adventurous life after her retirement. This charming single-location film leverages the chemistry of its leads and its whip-smart dialogue to create a story that'll be hard to forget.
No Exit (2022)
When she hears news that her mother has been hospitalized in Salt Lake City, a young woman  (Havana Rose Liu) who's confined to a drug treatment facility decides to escape and make a perilous cross-country journey to be there for her family.
However, when she's caught in a blizzard and forced to stop at an isolated visitor center in the mountains, she makes a discovery that forces her to make hard decisions. And, to make matters worse, she might not be able to trust anyone she meets. 
Fire Island (2022)
We've already raved about how much we love Fire Island — one of our picks for best movies of 2022 so far. Directed by Andrew Ahn (Driveways), this modern-day, queer retelling of Jane Austen's Pride & Prejudice is set on the titular New York island, which has long been a welcoming vacation destination for gay folks.
Star Joel Kim Booster (Big Mouth) also penned the screenplay, making for an authentic, lived-in experience. The film portrays not just what it's like to be queer, but queer and Asian — and queer and Asian and not the chiseled, white, masculine-of-center gay man that's more "palatable" to straight people and, sadly, some queer people, too.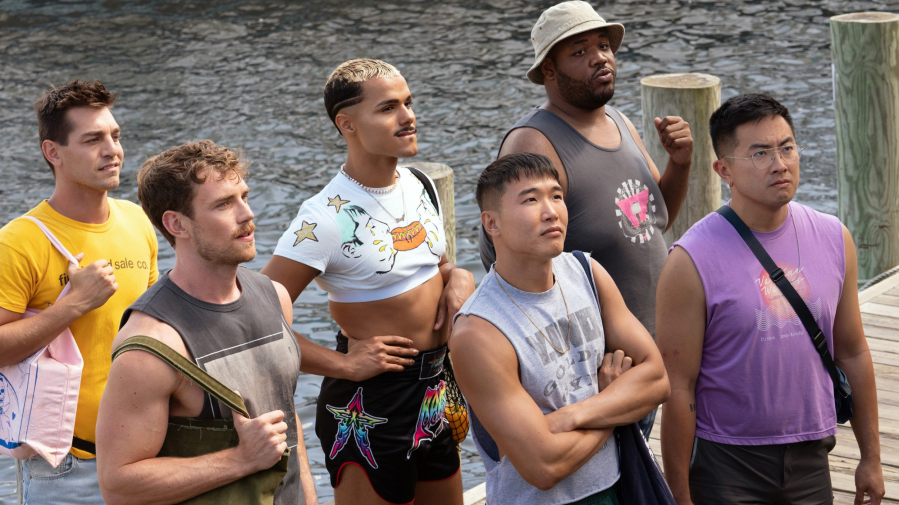 Fire Island is a top-tier rom-com — something that recalls the height of cozy '90s rom-coms, all while staying fresh, inclusive, sharp and exceedingly funny. The film also found a perfectly stoic-yet-charming-and-surprisingly-soft co-lead in Conrad Ricamora (How to Get Away With Murder), who plays the Darcy to Booster's Elizabeth Bennett. Plus, comedic greats like SNL's Bowen Yang and stand-up legend Margaret Cho (The Flight Attendant) round out this incredible cast.
Recently Released Hulu Original Movies
The Valet (2022)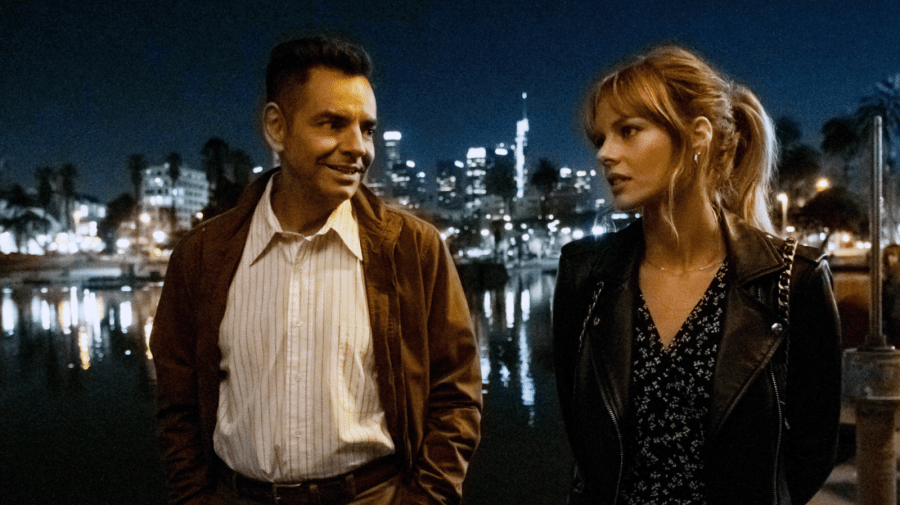 Mired in the middle of a sudden divorce, a valet parking attendant (Eugenio Derbez) gets more than he bargains for when he agrees to pretend to be the new boyfriend of a Hollywood actress (Samara Weaving) to distract the press from her affair with a married man. As friendship blossoms between them, neither of their lives will ever be the same.
Run (2021)
This chilling portrayal of a twisted relationship between an overprotective mother (Sarah Paulson) and her disabled daughter (Kiera Allen) features a vicious twist that evokes the best of Alfred Hitchcock. When she discovers that there's more to her ailments than she knew, will the daughter be able to escape her mother's control?
Plan B (2021)
This timely comedy follows a teenage girl (Kuhoo Verma) who finds herself in desperate need of a plan B pill after a rough night and a regrettable encounter. Since she needs parental consent to acquire one in her hometown, she enlists the help of her best friend (Victoria Moroles), and the two take a road trip to find the pill.
The United States vs. Billie Holiday (2021)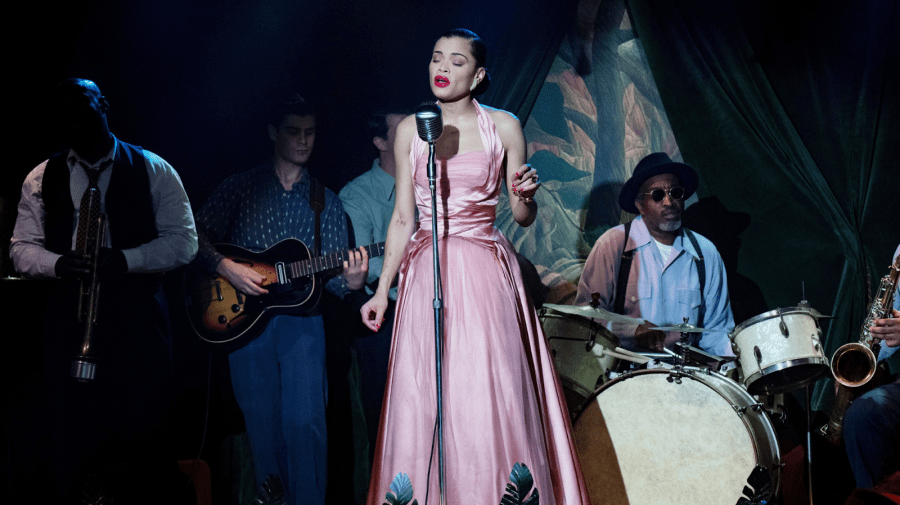 Jazz legend Billie Holiday (Andra Day) finds herself targeted by the United States government during the 1940s after she releases her then-controversial song "Strange Fruit". Based on true events, this film contrasts the adoration of her fans with the elements of America that wanted to silence Holiday — and her protest song — at all costs.
Palm Springs (2020)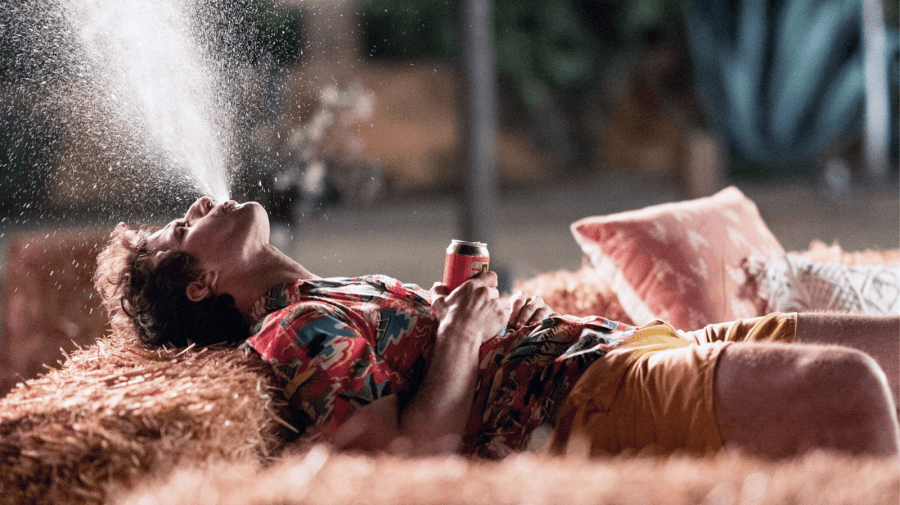 Slacker wedding guest Nyles (Andy Samberg) and the maid of honor Sarah (Cristin Milioti) have a chance encounter at the latter's sister's wedding — but a rather wild series of events leaves the two stuck in a time loop. Both blessed and cursed to remain wedding guests day after day, our protagonists try to pass the time and look for answers, all while a relationship between them blossoms.
Critically Acclaimed Movies on Hulu (Fall 2022)
Nightmare Alley (2021)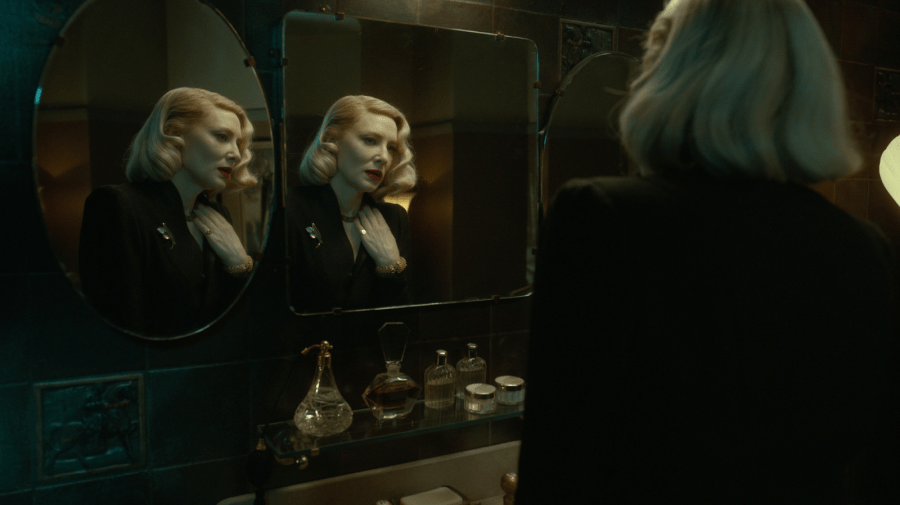 Guillermo del Toro's take on film noir tells the story of a former carnival-performer-turned-high-society-headliner (Bradley Cooper) whose life takes a turn into darkness when he meets a psychologist (Cate Blanchette) with veiled intentions. When he agrees to pose as a true medium to bilk a guilt-stricken billionaire of his fortune, the ex-performer's life becomes a nightmare from which he cannot awaken.
Spencer (2021)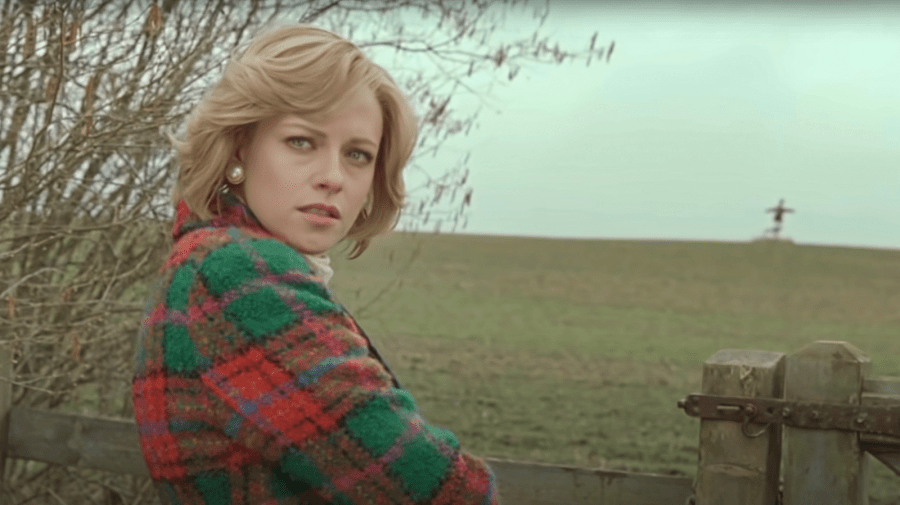 Amid marital difficulties that leave her careening toward divorce from Prince Charles, Princess Diana (Kristen Stewart) must cope with the fallout while spending the holidays at the royal retreat at Sandringham Estate. Stewart's performance drives this biopic of a desperate woman trapped in the eye of a public hurricane — of a woman who's haunted, and just doing her best to protect her family and herself.
Pig (2021)
When his prize pig is kidnapped during a home invasion at his secluded cabin, a mysterious woodsman (Nicolas Cage) must return to the city of Portland to reclaim what was lost. But in this surreal take on restaurant culture, the woodsman's past as a master chef may make that task more complicated than it seems.
Benedetta (2021)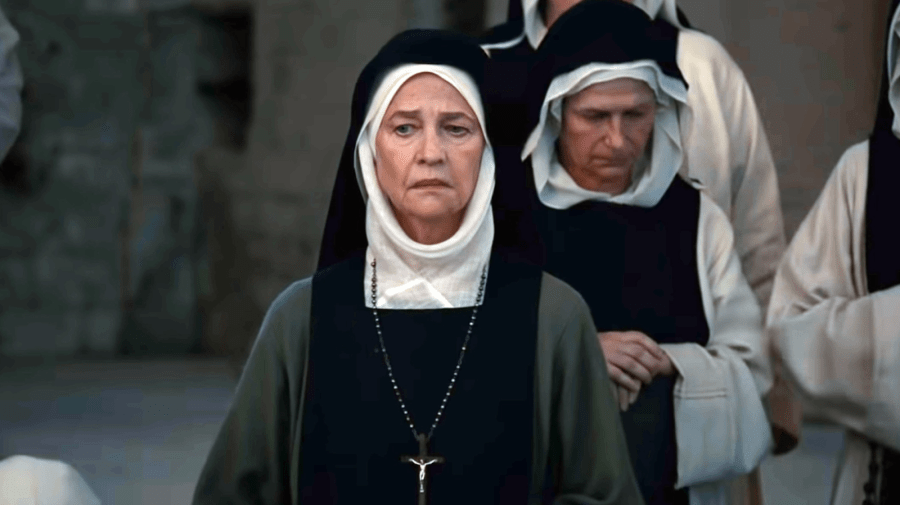 In this savage portrayal of life in a 17th-century Italian convent, director Paul Verhoven pulls no punches in allowing Benedetta (Virginie Efira) free reign to shock and appall the audience. When she experiences visions of Jesus and shows signs of stigmata, the church tries to use Benedetta for their own ends — but she has plans of her own, and engages in a torrid love affair, all while trying to survive the black plague.
Shirley (2020)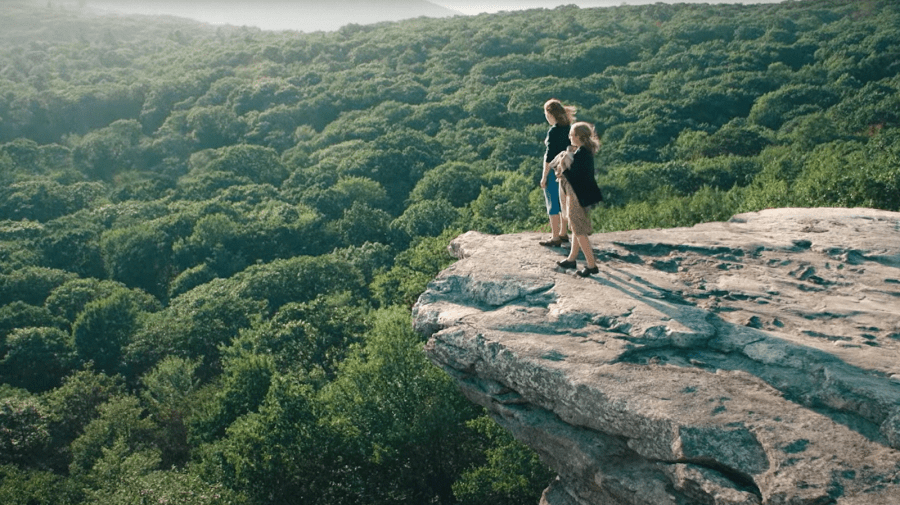 Fantasy and reality blur in a film that sees Elizabeth Moss (Hulu's The Handmaid's Tale) portraying esteemed horror writer Shirley Jackson. This fictionalized account of her life is set during the early 1950s — when Jackson was working on completing her novel Hangsaman.
Inspired and terrified by a young couple lodging with her and her husband, Jackson's obsession with a missing girl starts to blur, bleeding into her relationship with the young pregnant woman who's living with her.