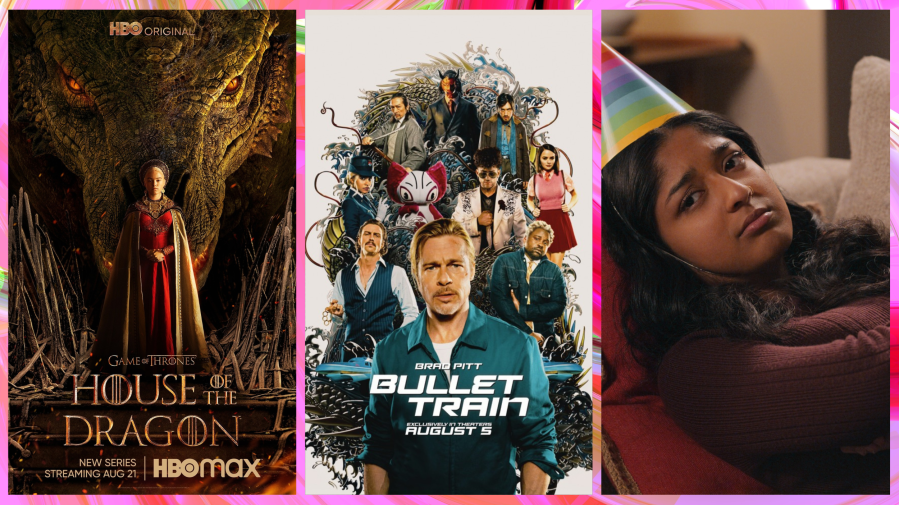 Summer is almost over — sigh — but the constant release of new movies, upcoming shows and returning seasons hasn't slowed down one bit during the warmer months. You don't believe us? Take a look at our Coming Soon articles for the months of July and June.
But if you want the scoop on the latest in upcoming content, we've also got you covered. Here, we'll tell you what's new on streaming when it comes to film and TV, what beloved shows are back for new seasons, and what movies you'll only be able to watch on the big screen — at least for now.
Here are a few of the many options August has to offer when it comes to film and TV — and, yes, dragons are coming — thanks to a little show called House of the Dragon. Plus, Disney+ just changed the release date for Andor, and the Star Wars show debuts now in September. So we'll have to wait a bit longer for that.
Some of August's Most Anticipated New Shows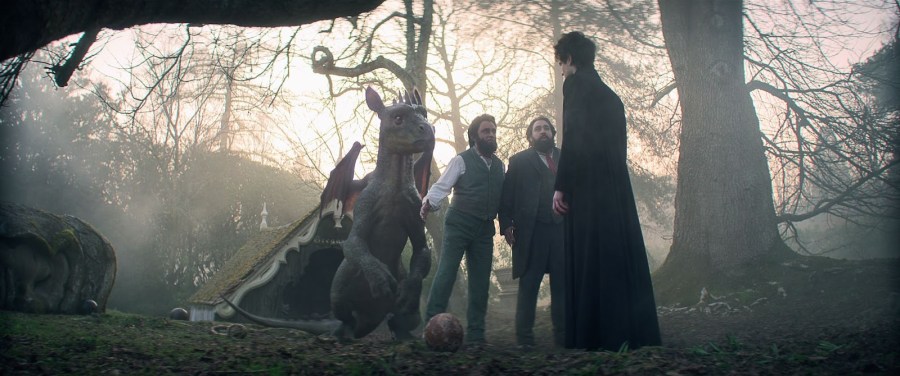 The Sandman (August 5), Netflix: One of Netflix's most ambitious summer new releases is based on the DC Comic The Sandman by Neil Gaiman, Sam Keith and Mike Dringenberg. Gaiman also serves as an executive producer, and he co-wrote the pilot of this ten-episode season with showrunner Allan Heinberg (Wonder Woman) and executive producer David S. Goyer (Foundation). "There is another world that waits for all of us when we close our eyes and sleep — a place called the Dreaming, where The Sandman, Master of Dreams (Tom Sturridge), gives shape to all of our deepest fears and fantasies. But when Dream is unexpectedly captured and held prisoner for a century, his absence sets off a series of events that will change both the dreaming and waking worlds forever," reads Netflix's official synopsis of the show.
A League of Their Own (August 12), Prime Video: Evoking the spirit of the 1992 movie starring Madonna and Geena Davis and directed by Penny Marshall, this eight-episode TV series is co-created by one of its stars, Abbi Jacobson (Broad City). Chanté Adams (A Journal for Jordan) co-stars alongside Jacobson in this story about a group of women who, in the 1940s, joined the All-American Girls Professional Baseball League (AAGPBL).
Tales of the Walking Dead (August 14), AMC and AMC+: Even though The Walking Dead (TWD) is coming to an end with the release of the final episodes of its eleventh season in October, the walkers are still very much moving at AMC. The six-part Tales of the Walking Dead is an episodic anthology series that will expand TWD universe. Each episode focuses on a different tale, both with new and established characters within the zombie apocalypse. Olivia Munn, Samantha Morton and Terry Crews are a few of the actors starring in this new set of tales.
Bad Sisters (August 19), Apple TV+: Created by Sharon Horgan (Catastrophe), who also stars, this 10-episode dark comedy centers on the Garvey sisters. When their brother-in-law dies, the sisters find themselves the target of his life insurer's investigation of the circumstances of his death — all of them had motives to kill him, after all. Anne-Marie Duff, Eva Birthistle, Sarah Greene and Eve Hewson play the rest of the Garvey clan. Brian Gleeson and Daryl McCormack round out the cast.
House of the Dragon (August 21), HBO and HBO Max: The first prequel series set in the Game of Thrones (GoT) universe is finally arriving on HBO. House of the Dragon is based on George R.R. Martin's Fire & Blood and tells the story of House Targaryen. The show is set 200 years before GoT and stars Matt Smith, Olivia Cooke, Milly Alcock, Emma D'Arcy, Steve Toussaint, Eve Best, Fabien Frankel, Sonoya Mizuno and Rhys Ifans. Martin serves as co-creator and executive producer. Frequent GoT director and executive producer Miguel Sapochnik shares showrunning duties with Ryan Condal (Rampage).
MIKE (August 25), Hulu: Starring Trevante Rhodes (Moonlight) as Mike Tyson, this eight-episode limited series is created and written by Steven Rogers (I, Tonya) and run by Karin Gist (Revenge). MIKE explores Tyson's boxing career and personal life. "The series examines class in America, race in America, fame and the power of media, misogyny, the wealth divide, the promise of the American Dream and ultimately our own role in shaping Mike's story," reads Hulu's synopsis of the show. The streamer also points out that this is an unauthorized look at the life of Mike Tyson.
She-Hulk: Attorney at Law (August 18), Disney+: After Ms. Marvel's became one of our favorite 2022 TV shows so far thanks to its marvelous — pun intended — run on Disney+, we're looking forward to the latest Marvel Cinematic Universe (MCU) series. She-Hulk: Attorney at Law stars Tatiana Maslany (Orphan Black) as Jennifer Walters, an attorney who specializes in superhuman-oriented legal cases. She's also a single woman in her thirties who happens to be a very tall hulk. This nine-episode comedy also guest stars MCU veterans Mark Ruffalo, Tim Roth and Benedict Wong.
The Thief, His Wife and the Canoe (August 23), BritBox: This four-part miniseries adapts the real-life story of John Darwin (Eddie Marsan). He faked his death — pretending to drown and disappear while canoeing — to collect life insurance and avoid bankruptcy. Anne Darwin (Monica Dolan), his wife, knew about it. She lied to the police and her own sons while John hid in an apartment next door. "This gripping and surprising true crime series is told through Anne Darwin's eyes. We delve deep into a woman who appears to be under her husband's control and who argued at trial she had been coerced to go along with it all. Was she to blame for her part in her husband's absurd scheme?" reads BritBox's synopsis.
The Patient (August 30), Hulu: The Americans' alums Joel Fields and Joe Weisberg write, executive produce and are co-creators of this 10-episode limited FX series. Steve Carell stars as Alan Straus, a therapist who starts working with a new patient: Sam Fortner (Domnhall Gleeson), who reveals himself to be a serial killer. If he wants to survive, Alan has to curb Sam's homicidal urges.
Must-See Returning TV on Streaming
Reservation Dogs, Season 2 (August 3), Hulu: Season one of this FX coming-of-age comedy was one of our favorite 2021 shows and we're still upset about the Emmys snubbing it. Season two takes us back to the lives of a group of teenage Native Americans in Oklahoma. In the new season, Willie Jack (Paulina Alexis) is desperately trying to break a curse. Bear (D'Pharaoh Woon-A-Tai) still grapples with the idea of what it means to no longer be a kid. Cheese (Lane Factor) continues to be the most sensible and judicious of the Reservation Dogs. And Elora Danan (Devery Jacobs) has run away to California with archenemy and NDN Mafia leader Jackie (Elva Guerra). Sterlin Harjo and Hollywood's very busy Taika Waititi serve as co-creators and executive producers.
Locke & Key, Season 3 (August 10), Netflix: Based on the comic book series by Joel Hill and Gabriel Rodríguez, this coming-of-age mystery horror returns for a third and final season. "The Locke family uncovers more magic within Keyhouse, while a new threat — the most dangerous one yet — looms in Matheson with plans of his own for the keys," reads Netflix's synopsis of the eight-episode season.
Never Have I Ever, Season 3 (August 12), Netflix: Indian American teenager Devi (Maitreyi Ramakrishnan) continues to juggle high school pressures, family drama and romantic relationships in this comedic coming-of-age tale. The Mindy Kaling and Lang Fisher co-created show has already been renewed for a fourth and final season. Love, Victor's Michael Cimino is set to play that season's new heartthrob.
Archer, Season 13 (August 24), FXX and Hulu: This animated half-hour comedy stars Sterling Archer (voiced by H. Jon Benjamin) as the world's greatest spy. The new season sees Archer navigating the spy landscape as The Agency has been acquired by Fabian Kingsworth and the spy conglomerate IIA (International Intelligence Agency)."As the gang struggles to find their identity performing odd missions for Fabian, one question arises: will they be able to maintain independence, or will they succumb to their corporate overlords?" says FXX's synopsis of season 13.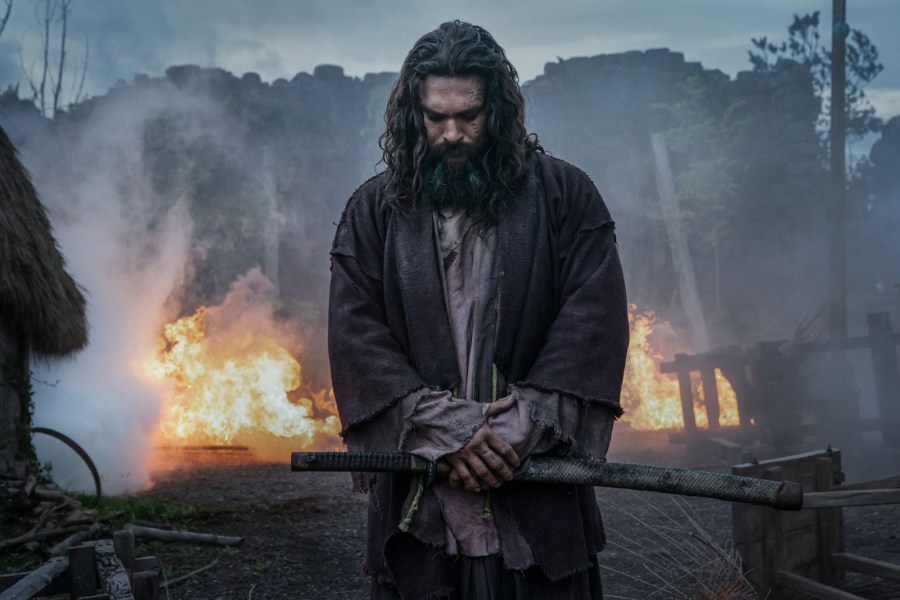 See, Season 3 (August 26), Apple TV+: The post-apocalyptic See is coming to an end with a final eight-episode season. "Almost a year has passed since Baba Voss (Jason Momoa) defeated his nemesis brother Edo and bid farewell to his family to live remotely in the forest. But when a Trivantian scientist develops a new and devastating form of sighted weaponry that threatens the future of humanity, Baba returns to Paya in order to protect his tribe once more," reads Apple TV+'s logline.
Movies on Streaming
Here, we've included a selection of films that will debut on streaming as well as movies that first premiered in theaters and are now available digitally.
Lightyear (August 3), Disney+: After a theatrical run, Pixar's latest film arrives on Disney+. Lightyear goes back to the Toy Story well. But this is not Toy Story 5 or another adventure starring Woody, Buzz Lightyear, Rex, Bo Peep and the rest of the bunch of misfit toys. The film centers on the astronaut who would be the inspiration for Toy Story's space ranger action figure, Buzz Lightyear (voiced by Chris Evans).
Luck (August 5), Apple TV+: It's difficult to write about this Skydance Animation film for Apple TV+ without mentioning that the movie is produced by Pixar and Disney Animation's ousted head John Lasseter. Now, Lasseter, who has been accused of a pattern of workplace misconduct and sexual harrassment, is Skydance's animation chief. Emma Thompson was going to voice one of the characters in the movie but pulled out of the production after learning that Lasseter had been hired by Skydance. The movie focuses on the character of Sam (voiced by Eva Noblezada), the unluckiest person in the world. When she ages out of foster care, she discovers the Land of Luck and unites with its magical creatures to try and turn her luck around.
Prey (August 5), Hulu: Fans of the Predator franchise rejoice — here comes a new addition. This action thriller is set in the Comanche Nation 300 years ago, and centers on the warrior Naru (Amber Midthunder). "When danger threatens her camp, she sets out to protect her people. The prey she stalks, and ultimately confronts, turns out to be a highly evolved alien predator with a technically advanced arsenal, resulting in a vicious and terrifying showdown between the two adversaries," reads Hulu's synopsis of the film.
Thirteen Lives (August 5), Prime Video and select theaters: Ron Howard directs this film based on the 2018 story about the members of a Thai junior soccer team who got trapped in the Tham Luang cave during a rainstorm. It also recounts the international efforts to rescue them. Viggo Mortensen, Joel Edgerton and Colin Farrell star in this big ensemble film.
Day Shift (August 12), Netflix: If you were into Jamie Foxx's 2020 sci-fi action movie at Netflix Project Power, you might also be into this new one as well. In Day Shift, Foxx plays Bud Jablonski, a blue-collar worker and dad juggling gigs. He has a teenage daughter, Paige (Zion Broadnax), and an estranged wife, Jocelyn (Meagan Good), with whom he'd like to make peace. He also has a pool-cleaning job in the San Fernando Valley but that's a front for another source of income: vampire slashing. Jablonski finds himself thrown out of the international union of vampire hunters, where jobs tend to pay better, and is in desperate need of making more money so that Jocelyn and Paige don't move to the more-affordable Florida. Dave Franco and Snoop Dogg round out the cast of this action-comedy movie.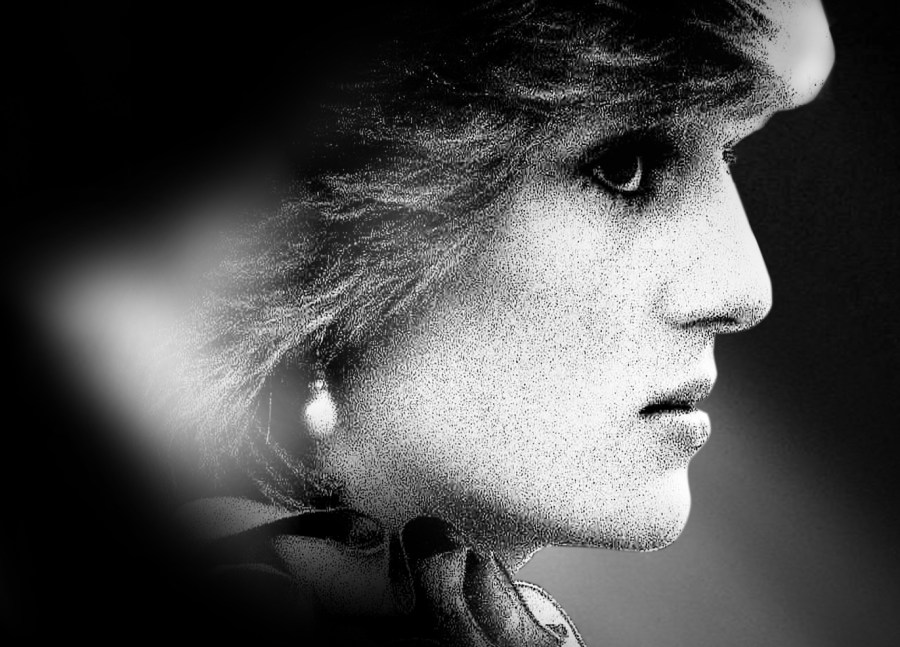 The Princess (August 13), HBO and HBO Max: This documentary feature draws exclusively from archival audio and video images to tell the story of Diana Spencer, Princess of Wales. Director Ed Perkins details the events of her courtship and wedding with the Prince of Wales, the birth of her sons, her divorce from Charles and her tragic death. The Princess, not to be confused with Hulu's movie of the same name that was released last month, will debut to coincide with the 25th anniversary of Princess Diana's death.
Look Both Ways (August 17), Netflix: What if you decided to do something that changed your life in a completely significant way? Lili Reinhart (Hustlers) stars as Natalie who, on the eve of her college graduation, finds her life diverging in two. In one of those lives, Natalie is pregnant and remains in her hometown. In the other one, she's not pregnant and moves to Los Angeles. In both versions of her life, Natalie loves, follows her dream of becoming an artist and rediscovers herself.
Me Time (August 26), Netflix: Kevin Hart plays Sonny, a stay-at-home helicopter dad. While his wife Maya (Regina Hall) and kids leave on a trip, he finds himself with some "me time" for the first time in years. He decides to reconnect with his former best friend Huck (Mark Wahlberg) for a weekend — but things get a little too wild.
And a Few Movies You'll Only Be Able to Watch in Theaters
Bullet Train (August 5): This action-comedy film is based on a Japanese novel and stars Brad Pitt and a bunch of other famous people — Zazie Beetz, Aaron Taylor-Johnson, Michael Shannon, Michael Tyree Henry and even Sandra Bullock. Pitt plays a professional assassin traveling on a packed-by-other-killers non-stop train in modern-day Japan.
Bodies Bodies Bodies (August 5): This slightly comedic social horror movie stars Amandla Stenberg, Maria Bakalova, Myha'la Herrold, Rachel Sennott, Pete Davidson and the always inspired tweeter Lee Pace. In the film, a group of rich 20-somethings plans a hurricane party at a remote family mansion — and things end up going terribly wrong.
Beast (August 19): Idris Elba plays Dr. Nate Daniels, a recently widowed husband and father of two teenage daughters. With the girls, he returns to South Africa — where he met his wife — and visits a game reserve managed by his friend, the wildlife biologist Martin Battles (Sharlto Copley). But what should have been a trip of healing ends up with them chased and hunted by a massive lion — one who's survived poachers and sees all humans as enemies.
Breaking (August 26): "When Marine Veteran Brian Brown-Easley is denied support from Veterans' Affairs, financially desperate and running out of options, he takes a bank and several of its employees hostage, setting the stage for a tense confrontation with the police", reads Bleecker Street's logline of this film based on a true story and starring John Boyega, Nicole Beharie, Selenis Leyva and the late Michael K. William in one of his last roles.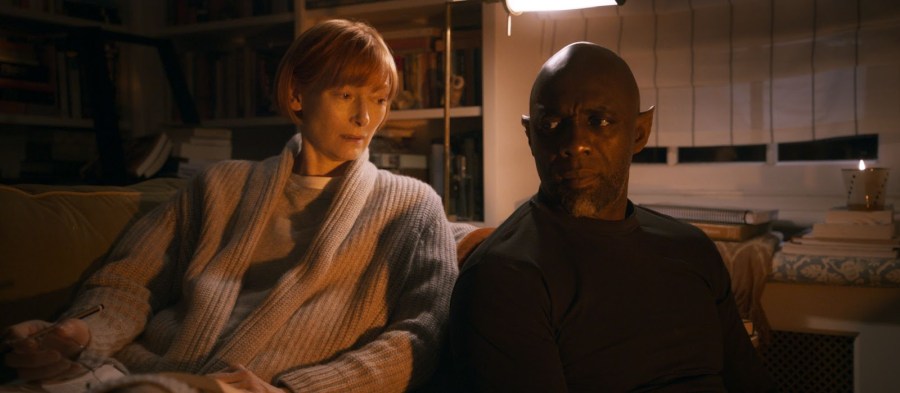 Three Thousand Years of Longing (August 31): Mad Max: Fury Road's George Miller directs and co-writes this epic fantasy-romance starring Tilda Swinton and Idris Elba. Swinton is Dr. Alithea Binnie, an academic widower who doesn't have a family. She attends a conference in Istanbul and buys a beautiful bottle in which a Djinn (Idris Elba) has been trapped, in and out of said bottle, for three thousand years. He offers her three wishes in exchange for his freedom. She doesn't believe he's real though and is very aware of all the cautionary tales surrounding Djinns and wishes. He'll try to convince her by recounting his past. And who can really resist such a proposition after all?