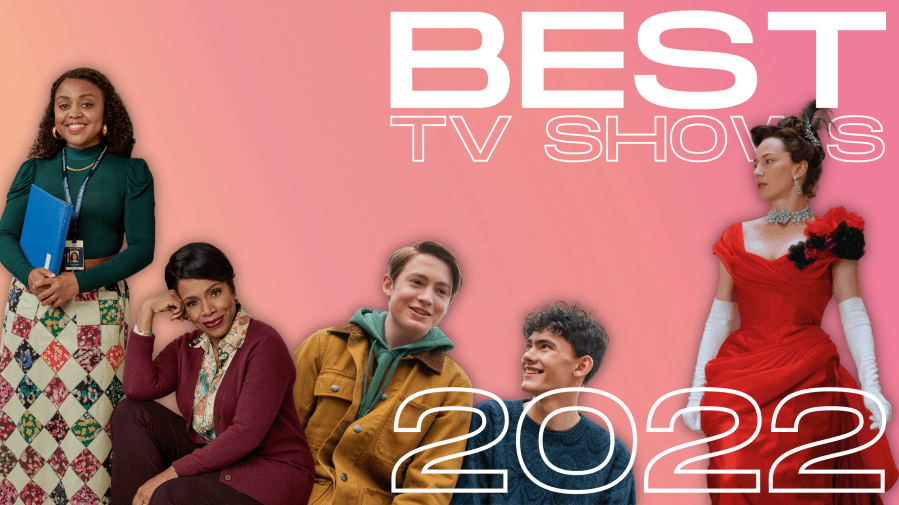 It's definitely not too early to start enumerating some of the best TV watches 2022 has brought us so far. With so many new dramas, comedies and miniseries premiering every week, and with the addition of the generous amount of returning TV series also debuting this year, we can start talking about some of the best — or maybe just most talked-about — TV shows of 2022.
Here are some of my favorite 2022 titles so far — we'll keep adding to this list as the year progresses.
Abbott Elementary (Season 1: December 7, 2021 – April 12, 2022), ABC and Hulu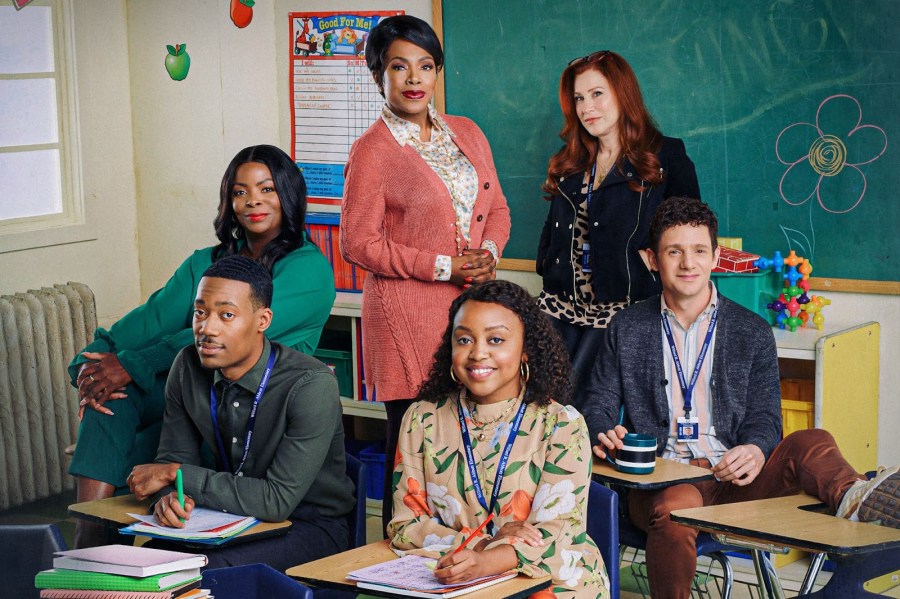 Quinta Brunson (A Black Lady Sketch Show) stars in, writes and executive produces this workplace comedy about a group of passionate teachers who work in an underfunded Philadelphia public school. Brunson has talked about creating this mockumentary-style series with her mother in mind and about Abbott Elementary as being the kind of school where her mom taught for 40 years.
The show has already garnered five TCA Awards nominations this year — it's the title with the most nominations from the Television Critics Association — and is one of the favorite shows heading to the Emmy Awards.
Its wholehearted and always comedic tone makes the show especially worth it — and almost necessary — during these dark times. And besides Brunson's standout performance as the clear-eyed, too-eager and not-too-experienced teacher Janine, you'll most definitely also enjoy Sheryl Lee Ralph's turn as the veteran teacher Barbara and Janelle James as the incompetent but social media savvy school principal, Ava.
The Gilded Age (Season 1: January 24 – March 21, 2022), HBO and HBO Max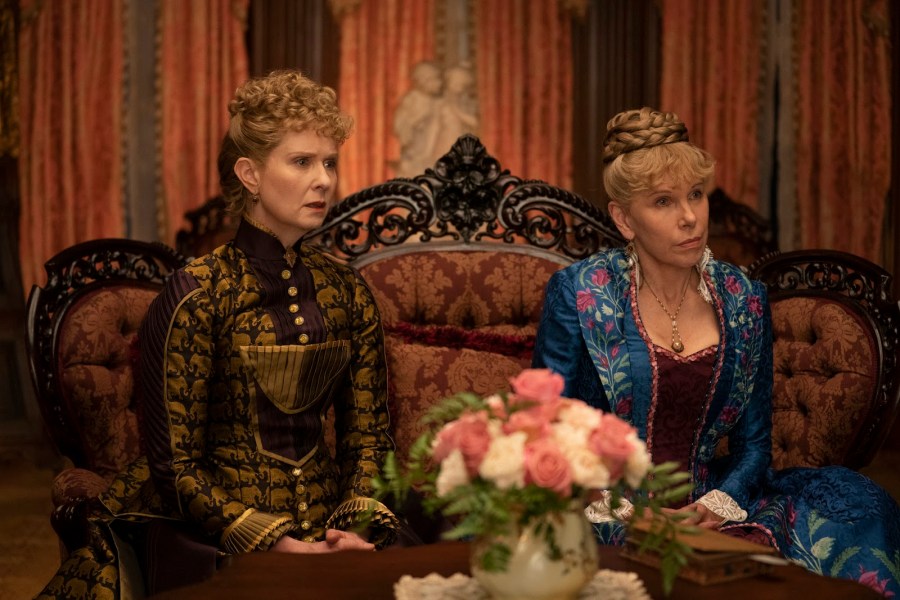 This one is for fans of Carrie Coon and Christine Baranski (I can literally not decide which one of them is my favorite mean power woman in the show); fans of Cynthia Nixon who'd like to see her in a more nuanced role than her latest turn as Miranda in And Just Like That…; fans of Downton Abbey — Downton's creator Julian Fellowes is also a creator and co-writer here; Edith Wharton's gilded age enthusiasts; and Broadway aficionados who'd like to see some of their favorite performers pop up for a cameo or even a more substantial role. Audra McDonald, Donna Murphy, Nathan Lane, Kelli O'Hara, Denée Benton and Morgan Spector are some of the stage-experienced actors in the show.
You can also enjoy The Gilded Age simply as a history lesson in the societal rules and economic growth of 1882 New York City. And, of course, there's lots of melodrama, romance, glitzy gowns and lavish balls to rely on as a viewer.
You can read our full review of The Gilded Age here.
The Tourist (Season 1: March 3, 2022), HBO Max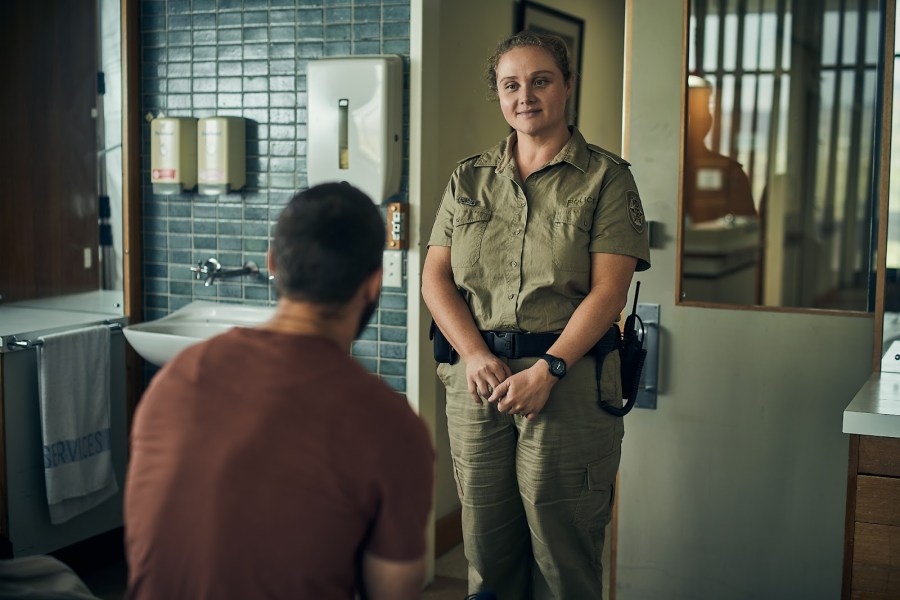 If you want a different spin on the whole western/road trip genre à la Thelma & Louise, you should take a look at this six-episode BBC and HBO Max co-production set in the vast Australian Outback. The show stars Jamie Dornan (Belfast) as a British man who has a car crash while driving through the heart of Australia and wakes up in the hospital not remembering who he is or how he got there. Danielle Macdonald (Unbelievable) plays the somewhat rookie Probationary Constable Helen Chambers; she's the only person who'll make an effort to help Dornan's character in his search for uncovering his identity.
And as it so often happens these days in TV, the show was first conceived as a limited series — watching it, you'll notice how contained it is and how it achieves a satisfactory ending — but it has already been renewed for a second season.
The Dropout (March 3 – April 7, 2022), Hulu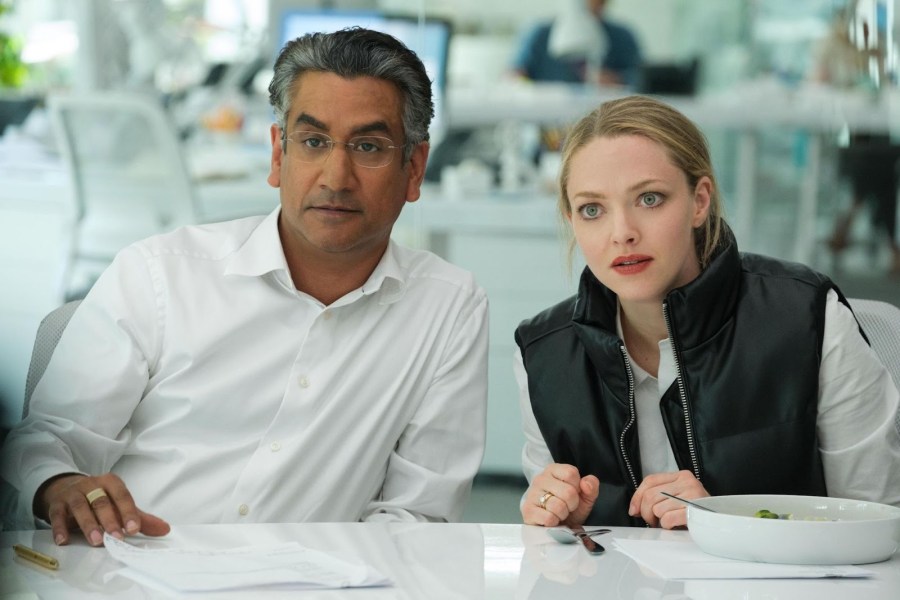 If I have to include at least one of the many many many based-on-true-events limited series with a crime or scam component that were released this year (Candy, The Thing About Pam, WeCrashed, Super Pumped, Inventing Anna, The Girl From Plainville, Joe vs. Carole…), I'm gonna go with The Dropout, which I really enjoyed.
Amanda Seyfried completely transforms herself into the chameleonic former Theranos CEO Elizabeth Holmes in this eight-episode series run by Elizabeth Meriwether (New Girl) that also stars Naveen Andrews. You can read our full review of The Dropout here.
And since we're on the subject of true crime miniseries, let me also mention another couple of standout titles: Dustin Lance Black's (Milk) Under the Banner of Heaven for FX, starring Andrew Garfield and Daisy Edgard-Jones, and HBO's The Staircase with Toni Colette and Colin Firth.
Sanditon (Season 2: March 20 – April 25, 2022), PBS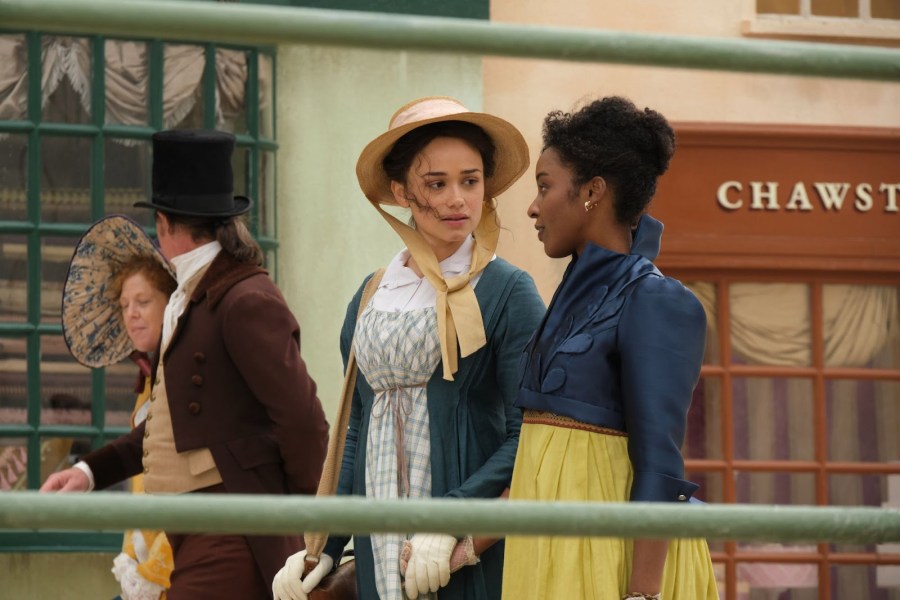 In a year when there have been a lot of Jane Austen or Austen-adjacent movie adaptations — Fire Island, Persuasion, Mr. Malcolm's List — it's good to also have some small-screen versions of the works of the famed British author who mastered the art of free indirect discourse, realistic study of manners and romance.
This second season of Sanditon kept growing and developing its heroine Charlotte (Rose Williams) but also her good friend Georgiana (Crystal Clarke) and making them independently minded women learning to face the world from their particular positions — Charlotte being from a poor family of no means and having lost who she thought was the love of her life, Sidney (Theo James), and Georgiana being a rich heiress with a lot of suitors but facing bigotry in a society that still sees her as an outsider because she's Black.
And since Sanditon is Austen's last and unfinished novel, the writers of the show have had ample leeway when it comes to exploring new storylines and adapting certain themes for more contemporary sensibilities.
Bridgerton (Season 2: March 25, 2022 ), Netflix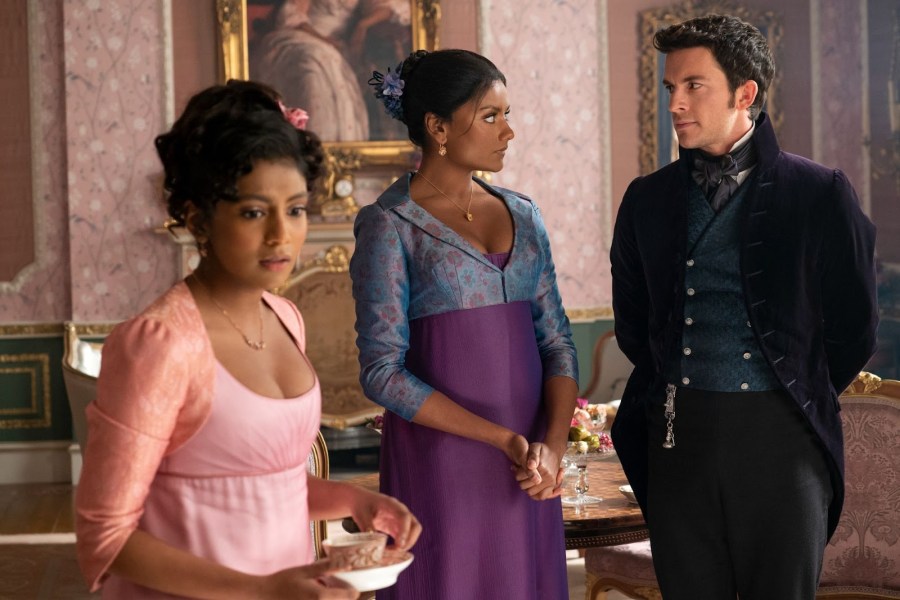 You could say there's definitely not an overabundance of true crime miniseries on this list. There's just the one — The Dropout. What you'll find plenty of are period dramas. There's something soothing, in these trying times, about transporting yourself to a different era with its own sets of rules, challenges and injustices that you know — as a contemporary viewer — will be overcome.
So let me add another Austen-adjacent Regency-era title to the mix: Bridgerton's second season. The sizzling chemistry between Kate Sharma (Simone Ashley) and Anthony Bridgerton (Jonathan Bailey) dominated this season and made us forget the absence of Regé-Jean Page. But I can't help but wonder, had Netflix decided against its binge-watching model with this show and opted for weekly releases, would we have been talking even more and for longer about this Shonda Rhimes-produced megahit?
Slow Horses (Season 1: April 1 – April 29, 2022), Apple TV+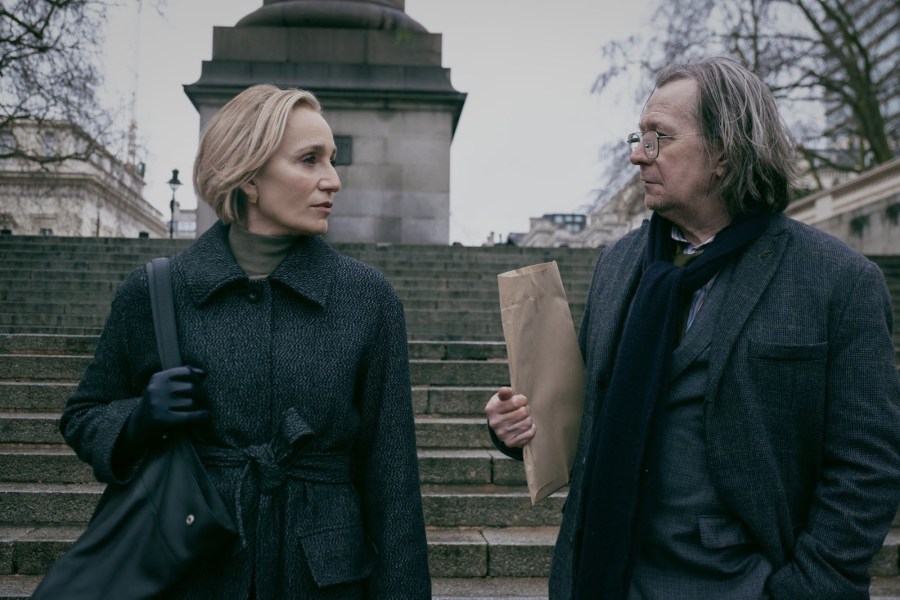 If you too have a soft spot for thrillers and spy tales with international settings, I recommend you check out this adaptation of Mick Herron's Slough House series of novels. Gary Oldman stars here as Jackson Lamb. He's the head of Slough House, the place where disgraced MI5 agents are put to pasture when they make career-ending mistakes. Kristin Scott Thomas is Diana Taverner, MI5's second in command and someone who'll find herself unwillingly in need of the "slow horses" at Lamb's outpost.
With its blend of humor and workplace ingredients, this dramedy was the spy fix I needed after a second season of Kaley Cuoco's The Flight Attendant that didn't satisfy and a fourth and last season of Killing Eve that simply irritated us.
Why Didn't They Ask Evans? (April 12, 2022), BritBox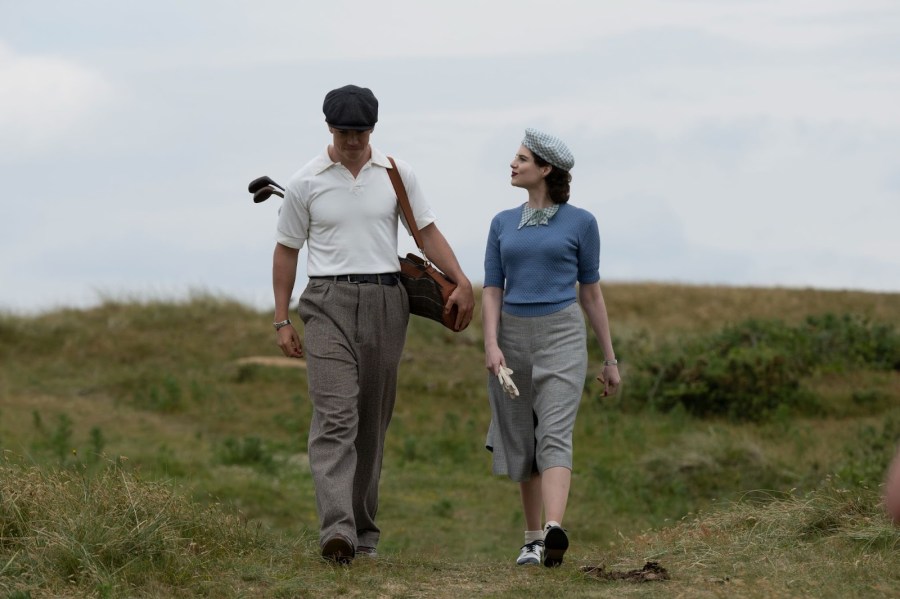 If, more than a spy story, you're thirsty for a new whodunnit or cozy murder mystery, we've also got you covered. Absolutely delightful and spot-on is the three-episode miniseries adaptation of Agatha Christie's Why Didn't They Ask Evans? directed and written by and starring Hugh Laurie (House) in a small role.
The show also stars Will Poulter (We're the Millers) and Lucy Boynton (Bohemian Rhapsody) as Bobby and Frankie, two childhood friends who reunite in their twenties. They find themselves investigating the circumstances leading to the death of a man discovered on the beach of a sleepy Welsh town. The man says the enigmatic words, "Why didn't they ask Evans?" before dying. Besides piquing Frankie and Bobby's interest in sleuthing, this cozy mystery also portrays the romance between the two of them.
One thing is certain: This straightforward and unpretentious miniseries sated my inner Christie fan much more than Kenneth Branagh's recent — and somewhat excessive — adaptation of Death on the Nile.
Heartstopper (Season 1: April 22), Netflix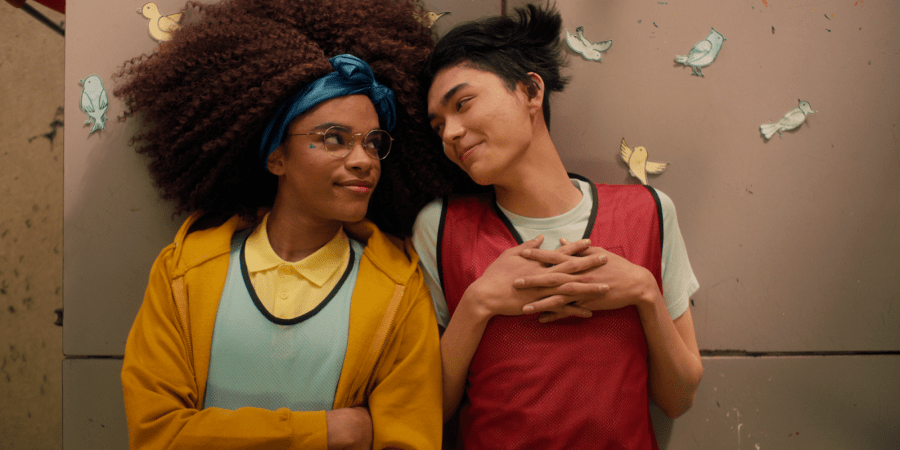 If I had to choose just one TV show from 2022 so far it would be Heartstopper – I would probably have to add Abbott Elementary as well, but those two are definitely leading the ranking. If something has lifted my spirits and reconciled me with humanity this year, it's this sweet, wholesome, queer coming-of-age story about love, discovering who you really are and staying unapologetically true to yourself.
And while Nick (Kit Connor) and Charlie (Joe Locke) are possibly the cutest couple ever, I also simply adore "the school lesbians" that Elle (Yasmin Finney) befriends: Tara (Corinna Brown) and Darcy (Kizzy Edgell). And I'm very much shipping the burgeoning romance between Tao (William Gao) and Elle.
My only complaint against Heartstopper is that it's only eight short episodes long and it was way too fast to binge. So while I impatiently wait for Heartstopper's already confirmed seasons two and three, I'm reading — and loving — Alice Oseman's original graphic novels that inspired this show. Oseman is the author and illustrator of the novels, she created the show Heartstopper and she has written all the episodes of this first season.
Gentleman Jack (Season 2: April 25 – June 13, 2022), HBO and HBO Max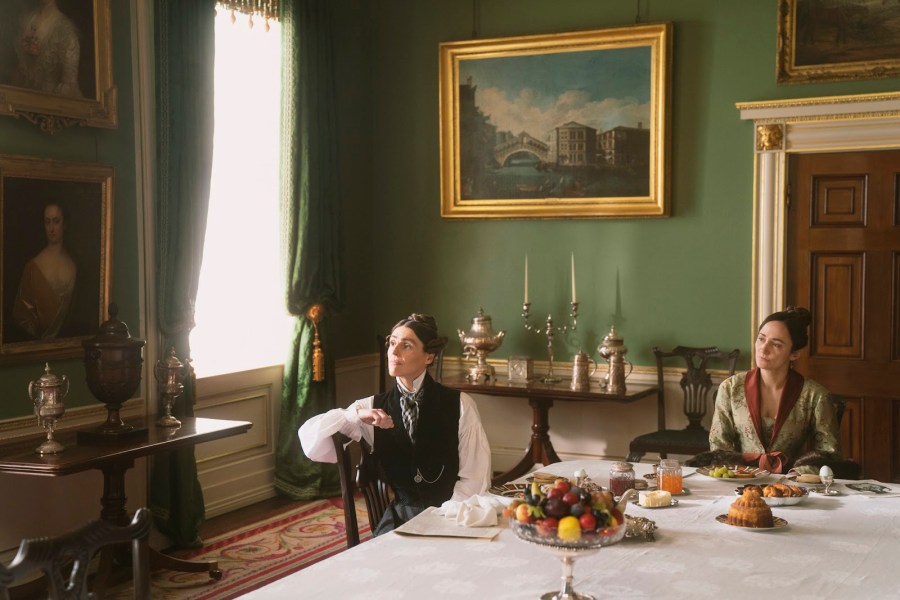 There's something enthralling about watching Suranne Jones as Anne Lister in Gentleman Jack when she power walks purposefully toward her next appointment. The eight-episode second season of this HBO and BBC co-produced show is written by Sally Wainwright (Happy Valley) after the diaries of the real Lister, which were written in part in code in the 19th century.
Season two is set in Yorkshire in 1834. Ann Walker (Sophie Rundle) has moved in with Anne at Shibden Hall, and they try to live as close as wife and wife as tradition and the outside world would permit. The show, which follows historical events and the life of Lister closely, also sees the entrepreneurial businesswoman attempting several ventures to try to keep growing her family's fortune.
Hacks (Season 2: May 12 – June 2, 2022), HBO Max
If you liked the first season of Hacks' brand of politically incorrect humor, found family, female intergenerational friendship, commentary on millennial culture trends and sporadic appearances of adorable and spoiled Corgis, you're in for a treat with season two.
Deborah (Jean Smart) is on tour trying to distill her new confessional-style standup routine while Ava (Hannah Einbinder) follows around suggesting new jokes and feeling guilty about having betrayed her employer at the end of the previous season. And even though this season we saw once again an incredible ensemble cast just having fun — Luenell as Miss Loretta, Marcus' mom's bestie, and Laurie Metcalf as Weed, Deborah's strict schedule-follower tour manager, are among my favorites — the show's heart remains Deborah and Ava and their evolving mentor-mentee relationship. That doesn't always imply Deborah is the one doing the teaching though. Case in point: Ava talks to Deborah about the fluidity of sexuality and asks her whether she knows where she is on the Kinsey Scale in the episode where they found themselves aboard a cruise. "Your sexuality isn't a choice but whether or not you examine it, I think, is," Ava wisely tells Deborah.
The Lincoln Lawyer (Season 1: May 13, 2022), Netflix
I'll admit this isn't perhaps the most conventional pick when it comes to best-of-the-year TV shows. But there's something to be said about courtroom shows that allow you to turn half of your brain off, fold laundry while watching TV, and still be very much entertained and captivated by what will happen and how the trial will end.
Mexican actor Manuel García-Rulfo stars here as Mickey Haller, a lawyer whose thought process improves while driving or being driven around Los Angeles in a Lincoln. Neve Campbell plays the deputy district attorney Maggie and Mickey's ex-wife number one. Becki Newton is Lorna, Mickey's office manager and his ex-wife number two. The series is based on Michael Connelly's series of novels. It shares some ingredients with Amazon's Bosch and Bosch: Legacy adaptations; namely, both Connelly characters seem to live in the same glass-walled cantilever house hanging over the Hollywood Hills that has killer views of the city.
Ms. Marvel (June 8 – July 13, 2022), Disney+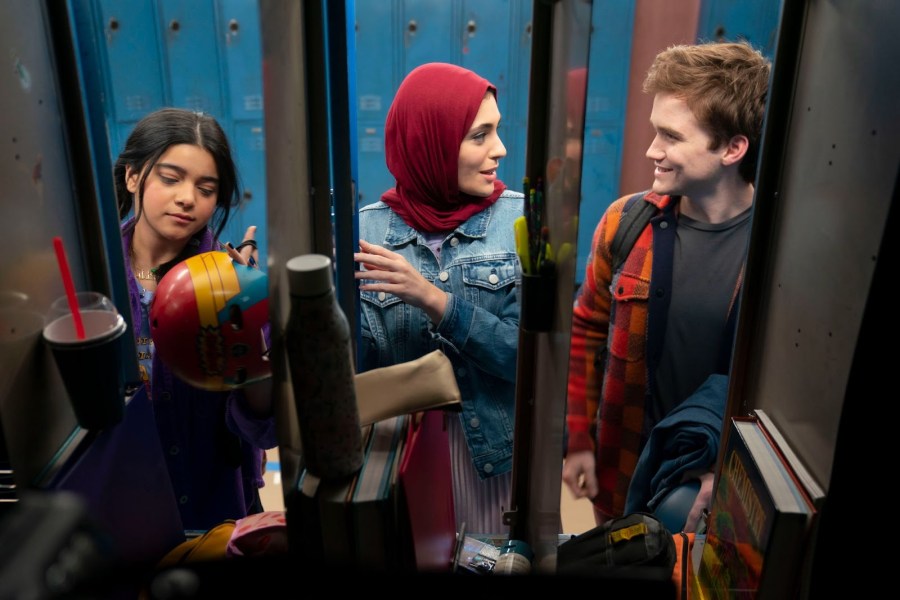 You won't find any indulgence for other — perhaps more popular — Disney+ shows here. I had many quibbles with The Book of Boba Fett, Moon Knight and even Obi-Wan Kenobi (you can read what we thought of that Obi-Wan Kenobi ending here). Yet I was instantly charmed by Iman Vellani as the vivacious, fun and creative Kamala Khan.
She's a nerdy high school student from Jersey City with an obsession with Captain Marvel and all things Avengers. She's also a Muslim Pakistani-American teenager who sometimes struggles to find her place between her family's culture and her need to fit in. Fortunately, she can count on her friends Bruno (Matt Lintz) and Nakia (Yasmeen Fletcher) to support her. And then, of course, is the matter of her newfound superpowers. In any case, the brown girls from Jersey City can definitely save the world.
Only Murders in the Building (Season 2: June 28 – August 23, 2022), Hulu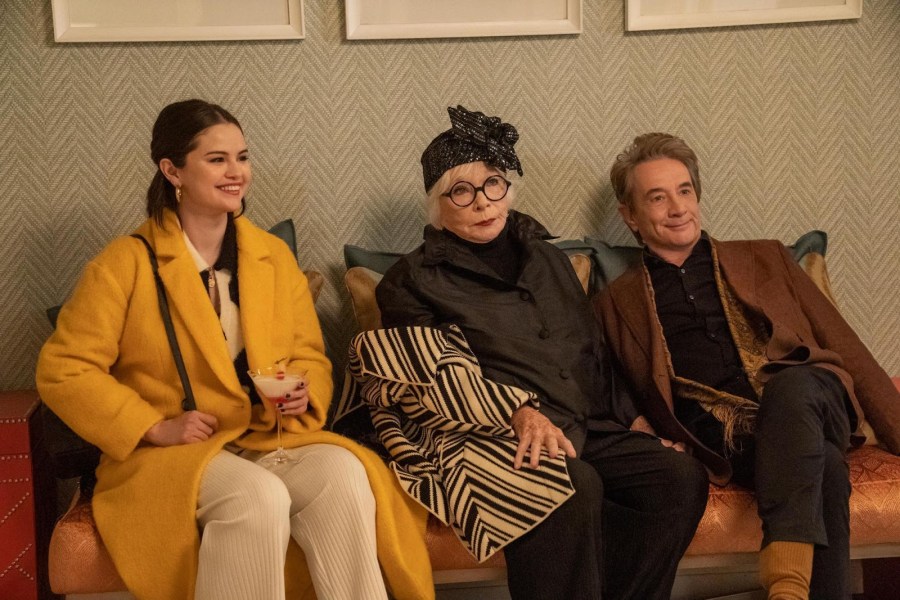 We promised some murder mystery entries, and here's the second one. Selena Gomez, Martin Short and Steve Martin pull it off once again as Mabel, Oliver and Charles. They're three amateur podcasters and investigators dedicating themselves to sleuthing one more murder at their Upper West Side building, the Arconia.
Only Murders in the Building manages to stay fresh, relevant and even intriguing in season two. And, once again, it features a star-studded ensemble cast rivaled only by that of The Gilded Age. Tina Fey, Nathan Lane and Da'Vine Joy Randolph all return this season, with the addition of newcomers Shirley MacLaine, Cara Delevingne and Amy Schumer.
And Much More
And that doesn't really cover all we've been watching and enjoying in 2022. Or even all that I still haven't had time to savor so far (I'm looking forward to catching up with Rutherford Falls' season two after its first season made our 2021 best TV shows list, as well as season two of the Starz dramedy P-Valley, and I still need to start watching AMC's Dark Winds). 
Let me mention PBS' incredibly soothing second season of All Creatures Great and Small's veterinarian misadventures or the equally comforting Julia on HBO Max, about the famed author and TV host Julia Child. 
Also on HBO Max is the 1970s Los Angeles-set comedy Minx. It stars Jake Johnson, Ophelia Lovibond and Idara Victor and follows the launch of the first erotic and educational magazine for women attracted to men.
Several critic darlings have seen their new seasons releasing this year, like AMC's Better Call Saul and FX's Atlanta and Better Things.
And since we're mentioning FX titles, let me also recommend The Old Man starring Jeff Bridges as a former CIA operative who's been off the grid for decades and finds himself suddenly on the run again.
Even if it has been controversial for not involving Pamela Anderson in its production and the paradox that that entails, Hulu's miniseries Pam & Tommy can still be watched as a moral on consent and the evolution of the treatment of women in the media. 
And fans of The Wire were able to enjoy the also set in Baltimore and developed by David Simon We Own This City, a six-episode miniseries that shared a lot of DNA with the iconic HBO show. 
We've included Slow Horses from Apple TV+ here, but if we're talking about the iPhone company's production endeavors this year we should also mention the commentary on corporate culture Severance and the adaptation of the best-selling book Pachinko. The first one stars Adam Scott and Patricia Arquette and is directed by Ben Stiller. And the second one was envisioned by Soo Hugh as a multi-season adaptation. 
Let me finish by clarifying something important. Even if it ended its season one run in January of this year, Yellowjackets' season one aired mostly in 2021, which is why I haven't included it here — not that I'm overlooking the Juliette Lewis and Melanie Lynskey show. It for sure was one of our favorite shows last year.