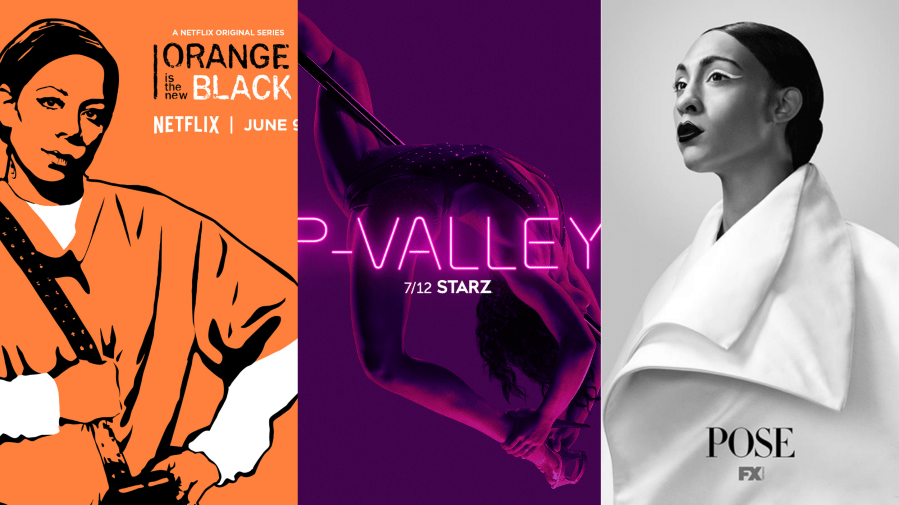 Since we've already recommended a few good movies in which friendships among women are a big thing, we thought it was time to talk about TV shows where women also play big parts. For this list, we've considered series with big, strong casts of women protagonists.
So, let's keep celebrating Women's History Month with TV shows that ace the Bechdel test.
The Golden Girls (1985-1992), Hulu
Let's start with a favorite among Ask's writers and editors. In this sitcom that ran for seven seasons, four women of a certain age share a house in Miami. Three of them are widows, and one of them has divorced. Two of them are related — Estelle Getty played Sophia, Dorothy's (Bea Arthur) mom. Each of them played a sort of archetype: the grumpy one, the smart one, the not-so-bright one and the hungry-for-love one. The show has all the tropes of an '80s sitcom but manages to center four characters that TV has a habit of showing us in supporting roles.
Now, tell us: Who's your inner Golden Girl?
Orange Is the New Black (2013-2019), Netflix
I still remember how refreshing this dark comedy felt when it was first released on Netflix. The show started as the adaptation of Piper Kerman's memoir about the months she spent in a federal correctional facility for a drug charge. Taylor Schilling plays Piper Chapman, a fictionalized version of Kerman, in the show.
But from the very beginning, the show manages to also portray and give voice to a very diverse set of women: Piper's cell companions. Throughout its seven seasons, Orange Is the New Black would end up focusing more on the ensemble, introducing us to new characters, their reasons for being incarcerated and their struggles.
Insecure (2016-2021 ), HBO
Issa Rae created and also stars in this show about a character also called Issa. She's a Los Angeles Black woman navigating her professional and personal life with the kind of insecurities typical of someone in their late 20s. Issa's best friend from her college days at Stanford is Molly (Yvonne Orji), an ambitious lawyer who hasn't been as successful at relationships as she is at her career.
There's nothing like an Insecure episode showcasing Issa and Molly's friendship. But it's also great to see the two besties share time with also-very-close-but-a-little-less-so friends Kelli (Natasha Rothwell) and Tiffany (Amanda Seales).
Big Little Lies (2017-2019), HBO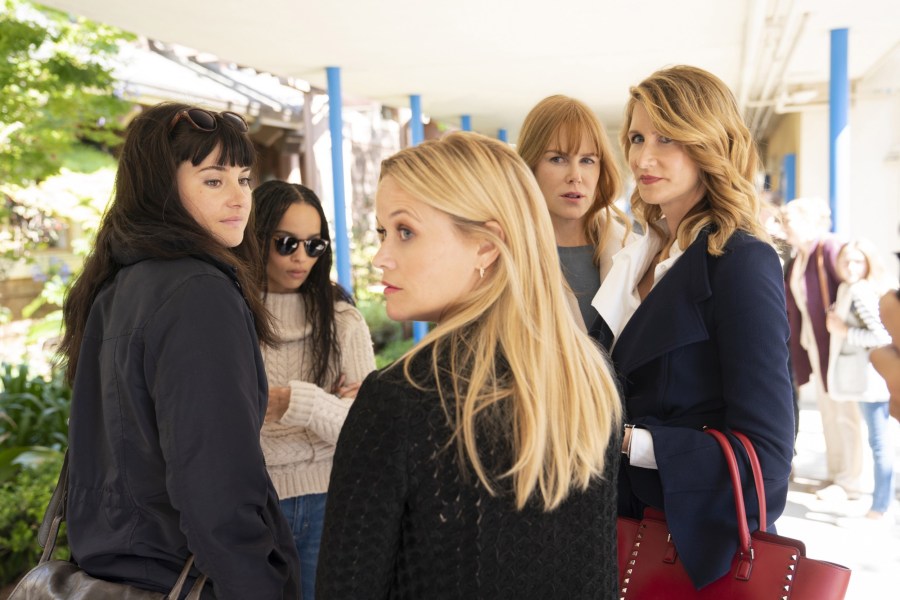 Based on Liane Moriarty's novel of the same title, this initial miniseries-turned- two-season show revolves around a group of very different mothers in Monterey, California, whose young children go to the same school. Did I mention there's also a murder to figure out and a killer soundtrack on top of the arresting shots of California's rugged coast?
Big Little Lies manages to tell us the somehow unlikely bonds between these women while having space for humor — we learn school politics are nothing short of a Game of Thrones' small council subplot. Plus, that mystery at the center of the story really keeps the viewer hooked.
Glow (2017-2019), Netflix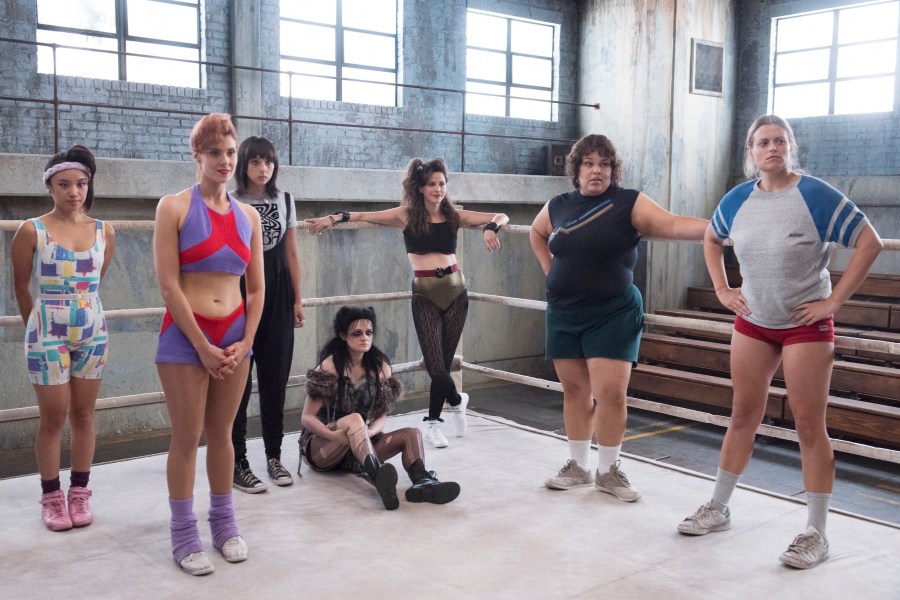 This three-season dramedy is a fictionalized version of the 1980s women's professional wrestling promotion Gorgeous Ladies of Wrestling. Period-appropriate leg warmers, headbands and bodysuits abound. But the show is also rich in its portrayal of a group of very distinct women who end up becoming wrestlers for several reasons.
If you liked Alison Brie attired in '60s garb in Mad Men, you're going to love her — and her really big hair — in this part where she gets to play an aspiring actress who turns to wrestling as an outlet for her performing talents, as well as a way of making ends meet.
Sharp Objects (2018), HBO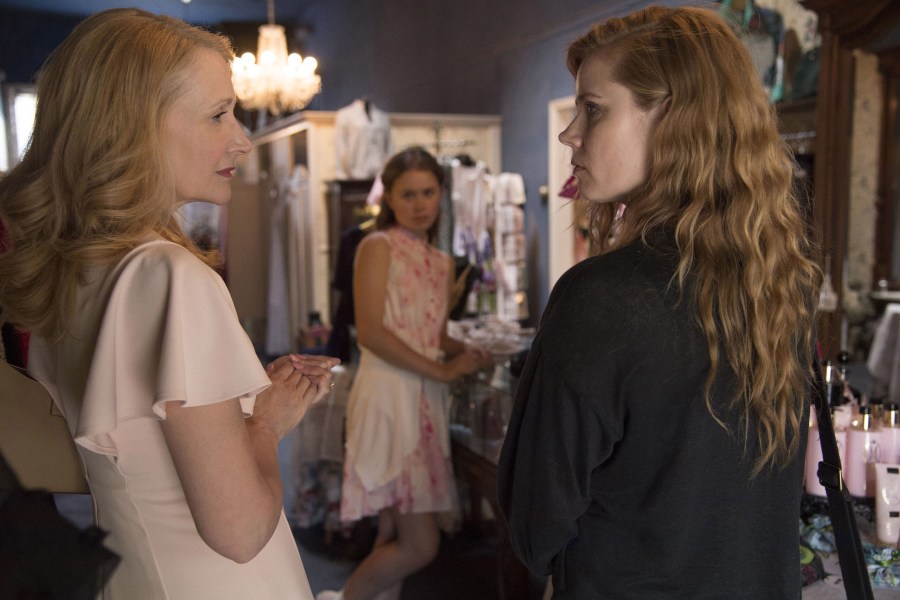 Fans of Big Little Lies anxious for more mystery book adaptations should check out Sharp Objects. The book is written by Gillian Flynn (Gone Girl), and the adaptation has Amy Adams playing Camille, a journalist with a troubled past who has to go back to her hometown in Missouri for a writing assignment.
Patricia Clarkson is just chilling as Adora, Camille's mom. Then there's her spoiled younger sister, Amma (Eliza Scanlen). As in the case of Big Little Lies, Sharp Objects also comes with a soundtrack that will have you humming for days and a couple of plot twists that you'll hardly see coming.
Killing Eve (2018- 2022), BBC America/Hulu/AMC+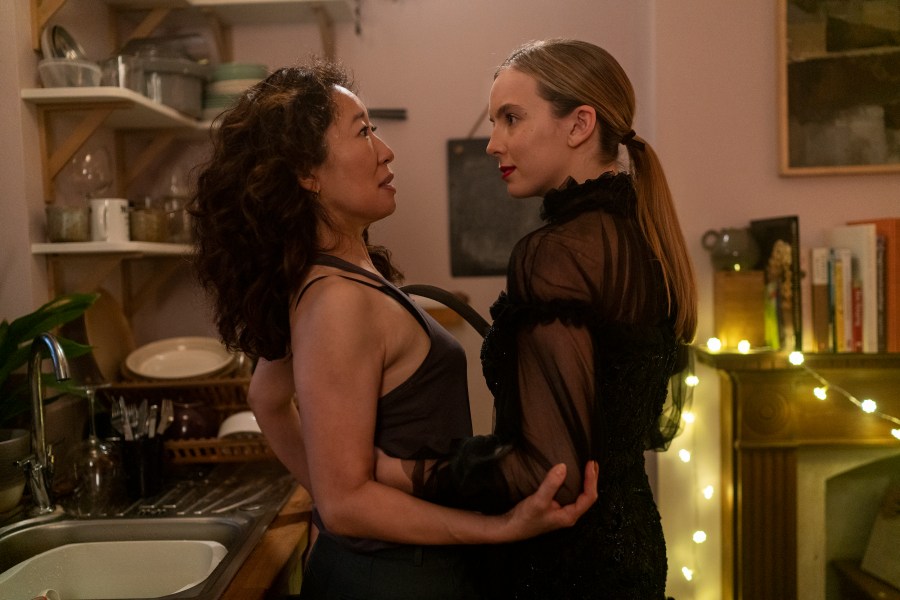 Phoebe Waller-Bridge (Fleabag) created and ran the first season of this international thriller show with a very high standard when it comes to fashion. Emerald Fennell (Promising Young Woman) took care of the second season. Each season of this cat-and-mouse story has a different woman at the helm.
Sandra Oh and Jodie Comer play the two protagonists in this story about the professional assassin Villanelle (Comer) who becomes obsessed with the British intelligence investigator Eve (Oh). But the cast is rounded out by Fiona Shaw, Harriet Walter, Gemma Whelan and Nina Sosanya, among many others.
Pose (2018-2021 ), Hulu
Come for the '80s outfits and the ballroom culture — a catwalk-type contest in which Black and Latinx LGBTQ+ members compete for trophies in different categories — but stay for the friendships among Pose's characters.
This Ryan Murphy co-created show for FX made headlines for having the "largest cast of transgender actors in series regular roles ever for a scripted series." Mj Rodriguez playing the motherly Blanca, Dominique Jackson as the always flawless Elektra and Indya Moore as Angel are some of those performers.
Unbelievable (2019), Netflix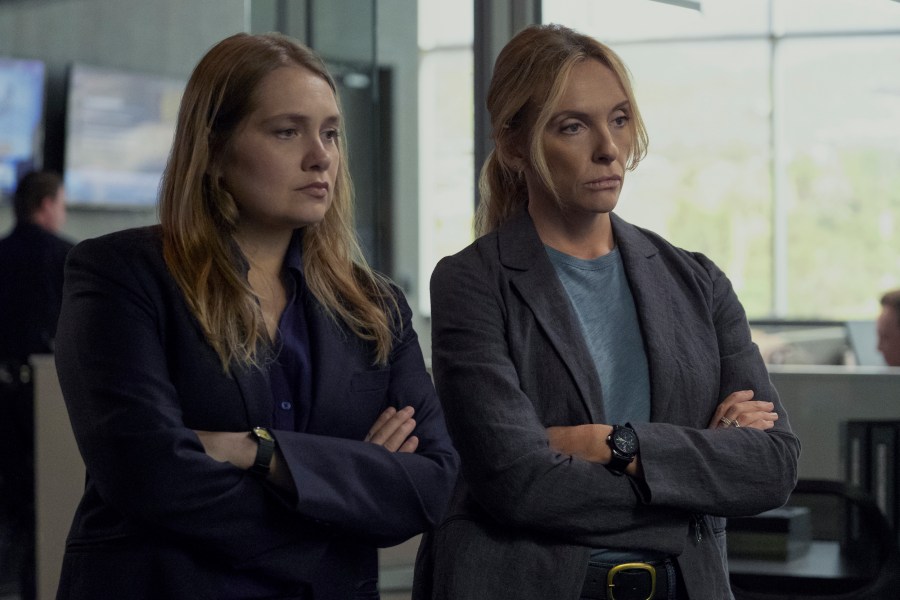 This eight-episode miniseries based on real events can be tough to watch, especially during its first episode. The show is a dramatization of the Washington and Colorado serial rape cases that occurred between 2008 and 2011. Kaitlyn Dever (Booksmart) plays Marie, a teenager who files a police report because she's been sexually assaulted. But the detectives on her case and even those who know Marie have a hard time believing her.
Toni Collette and Merritt Wever play two police detectives inspired by real officers. The detectives live miles away from Marie, but they start investigating similar attacks to the one Marie survived.
Mrs. America (2020), Hulu
This nine-episode limited series has a bit of everything: a very well-curated selection of '70s music and attire, historical figures reminding us about the women's civil rights movement and more than a few skillful performances.
Rose Byrne plays feminist icon Gloria Steinem in this FX show. Uzo Aduba is Shirley Chisholm, the first Black woman elected to the United States Congress. Margo Martindale dons the hats of women's movement leader Bella Abzug. Elizabeth Banks is the Republican feminist activist Jill Ruckelshaus. They all worked together to achieve the ratification of the Equal Rights Amendment but were met by the opposition of the ultra-conservative activist Phyllis Schlafly (Cate Blanchett).
Let's just say that Mrs. America is one of those shows that'll make you check Wikipedia often — or even read a history book.
Betty (2020- 2021), HBO
This two-season series is a spin-off of Crystal Moselle's 2018 film Skate Kitchen. It stars newcomers Dede Lovelace, Moonbear, Nina Moran, Ajani Russell and Rachelle Vinberg, who all appeared in the original film. The show gives us a first-row view into the world of skateboarding in New York City.
Betty refers to the term male skaters sometimes used to refer to women who hang around skateboarders. The show follows a group of friends and women skateboarders in their everyday lives and portrays how this group of girls navigates a man-dominated sport.
P-Valley (2020-), Starz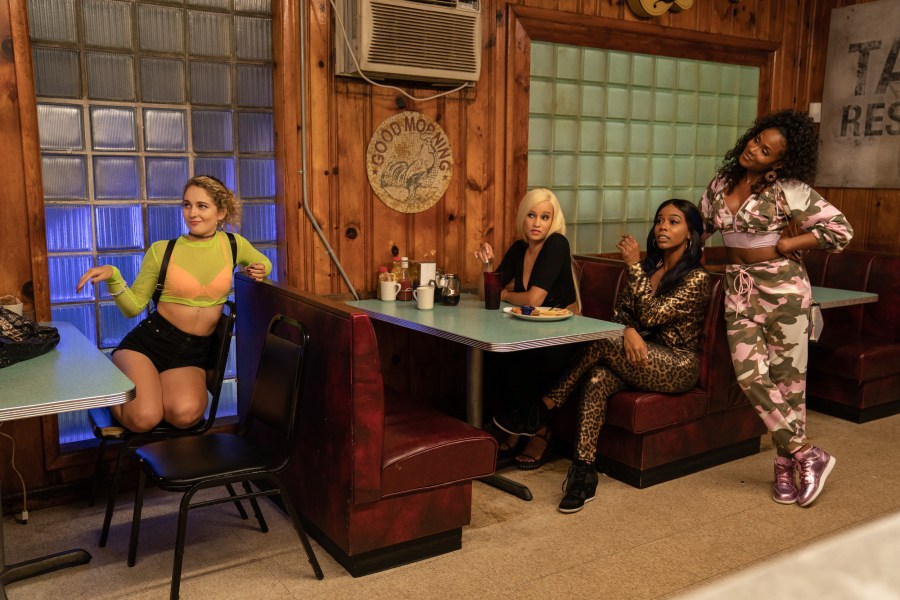 Pulitzer Prize winner Katori Hall (The Hot Wing King) created and runs this TV show adapted from her own play Pussy Valley. Set in the fictional town of Chucalissa, in the Mississippi Delta, the show centers on the lives of the workers of a strip club, The Pynk. Season one of the show was solely directed by women, which contributed to showing the pole dancing sequences from a non-objectifying female lens that amplified the artistry of this kind of performance.
The show stars Brandee Evans, Elarica Johnson, Shannon Thornton and Skyler Joy as some of the dancers at The Pynk. But other than its big and diverse women cast, the show also features characters like Uncle Clifford, the non-binary owner of the club and someone who always knows what to say.