Summer is coming to a close and whether you took advantage of the warm summer months and its many film releases or not, the fall movie season approaches yet again. We'll see a new array of wanna-be awards contenders as well as blockbuster releases — and plenty of sequels and prequels to appease any moviegoer reluctant to venture into the unknown.
But theaters aren't the whole picture anymore when it comes to the fall movie season; Netflix and Prime Video have a full slate of autumnal releases. Even Apple TV+, Disney+ and Hulu have a few filmic streaming options as well, mostly for the spookier days of October and the holidays.
Plenty of Popcorn Fare
Even if fall season is synonymous with awards season, there are plenty of blockbuster movies and new big-name franchise installments. Dwayne Johnson will be seen in the DC Extended Universe (DCEU) movie Black Adam. Catalan filmmaker Jaume Collet-Serra (Jungle Cruise) directs this story of an antihero with the powers of the ancient gods who was imprisoned but is now freed. He's ready to impart his justice on the modern world.
Also in the superhero realm, there'll be the very anticipated Black Panther: Wakanda Forever. Ryan Coogler's directed and co-written second installment of Marvel's Black Panther franchise didn't recast the titular role after Chadwick Boseman's death in 2020. Wakanda Forever will see the return of Angela Bassett, Letitia Wright, Lupita Nyong'o, Danai Gurira and Winston Duke. Michaela Coel and Tenoch Huerta are some of the new additions to this Marvel Cinematic Universe (MCU) adventure. Wakanda Forever could be the rare superhero flick with awards potential; Black Panther (2018) was the first superhero movie to get an Oscar nomination in the best picture category.
Of course, I need to mention Avatar: The Way of Water, James Cameron's second installment to his science fiction tale about the Na'vi people and the planet of Pandora. In case you need a refresher on what happened in the first movie of this franchise, which came out over a decade ago in 2009 after all, you'll have the chance to catch up on the big screen. The original Avatar movie will be re-released in theaters on September 23 for a limited run.
As is fitting for the Halloween season, fans of the horror genre will have plenty of options. There's Goodnight Mommy and My Best Friend's Exorcism on Prime Video; there's a remake of Hellraiser on Hulu; Speak No Evil will be available on the horror-centric streaming service Shudder. And those who want to know the fate of Jaime Lee Curtis' scream queen in the Halloween franchise can tune in to Halloween Ends in theaters and on Peacock.
Another spooky concoction with horror ingredients — available exclusively on Disney+ — is Hocus Pocus 2, starring Sarah Jessica Parker, Kathy Najimy and Bette Midler.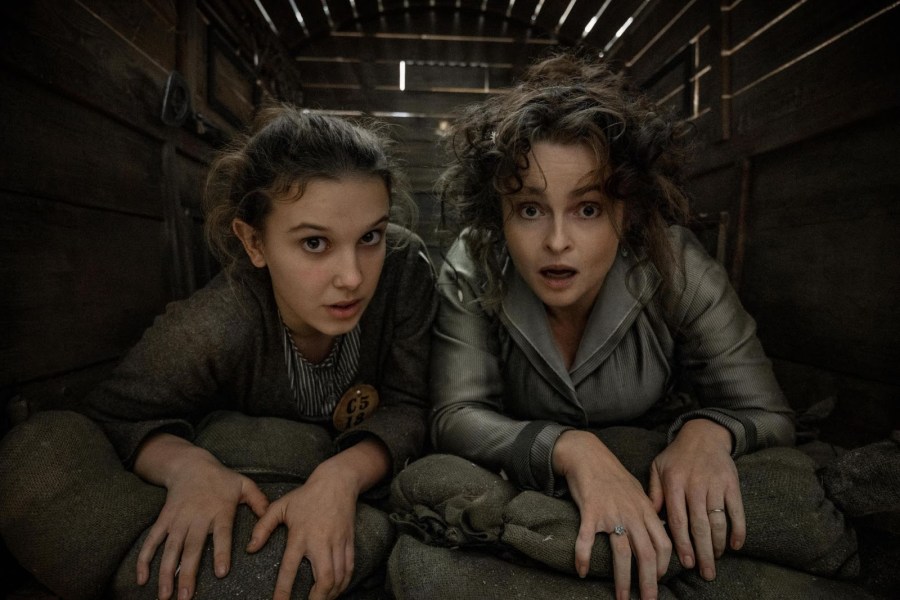 Fans of the mystery-meets-comedy genre will have a double date lined up on Netflix. First, there's the second part of the adventures of Sherlock Holmes' younger sister Enola Holmes, in Enola Holmes 2, starring Millie Bobby Brown. And then there's Glass Onion: A Knives Out Mystery, the Rian Johnson written and directed film, which offers up a new investigation for Benoit Blanc (Daniel Craig) after the success of Knives Out (2019). For this new star-packed ensemble, Johnson has gathered the likes of Edward Norton, Janelle Monáe, Kathryn Hahn, Leslie Odom Jr., Jessica Henwick, Kate Hudson and Dave Bautista.
Possible 2022 Awards Contenders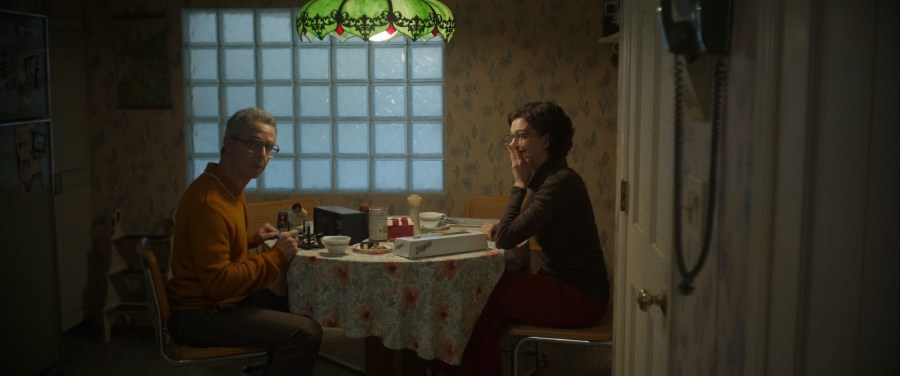 It's extremely early to start talking about possible Oscar nominees, especially since most of the critics and voters haven't seen much yet, and since most of the wanna-be contenders haven't even premiered in festivals as of now. But, as usual, there are a bunch of titles with enough potential either for their subject matter or because of the filmmaker and actors behind the project.
Expect surprises and changes by the time we get to see if these movies are, indeed, any good. But, right now, there's already buzz around David O. Russell's Amsterdam starring Christian Bale, Margot Robbie and John David Washington; James Gray's Armageddon Time starring Jeremy Strong, Jessica Chastain, Anthony Hopkins and Anne Hathaway; Ruben Östlund's Triangle of Sadness starring Harris Dickinson and Woody Harrelson; Steven Spielberg's The Fabelmans starring Michelle Williams and Paul Dano; Florian Zeller's The Son with Vanessa Kirby, Anthony Hopkins, Hugh Jackman and Laura Dern; Damien Chazelle's Babylon with Brad Pitt, Margot Robbie and Olivia Wilde; Sam Mendes' Empire of Light with Olivia Colman and Colin Firth; Noah Baumbach's White Noise with Greta Gerwig and Adam Driver; and Gina Prince-Bythewood's The Woman King with Viola Davis, John Boyega and Lashana Lynch.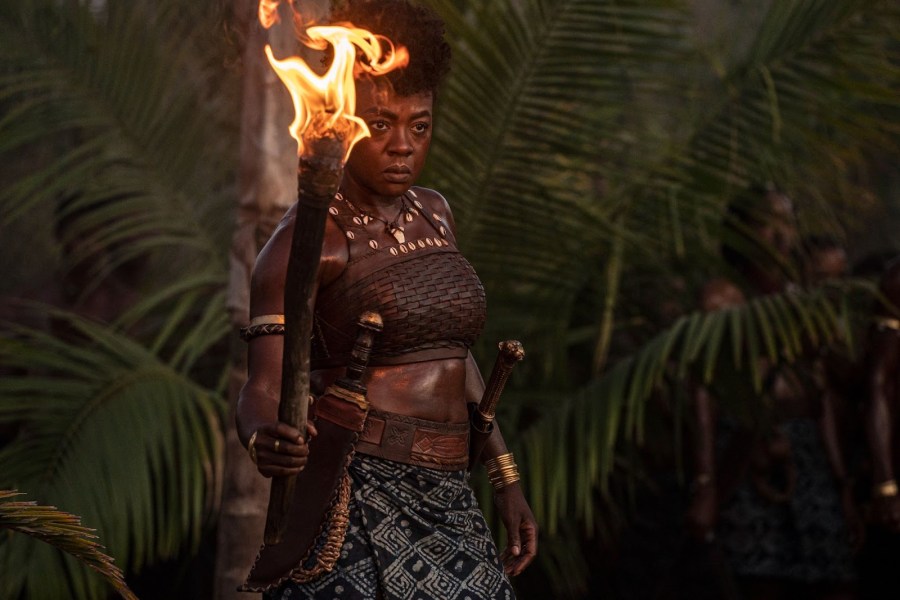 Prince-Bythewood (The Old Guard, Love & Basketball) is not the only woman filmmaker with a title that's already garnering awards attention though. After her stellar feature directorial debut with Booksmart (2019), Olivia Wilde stars in and directs Don't Worry Darling, which also features Harry Styles and Florence Pugh. German filmmaker and actress Maria Schrader (Unorthodox, I'm Your Man) tackles a real-life story in She Said. Carey Mulligan and Zoe Kazan play Megan Twohey and Jodi Kantor in She Said, the two New York Times reporters who uncovered Harvey Weinstein's history of sexual abuse. And Chinonye Chukwu (Clemency) tackles the death of Emmett Till in Till, starring Danielle Deadwyler, Jalyn Hall and Whoopi Goldberg.
Still without a release date, but expected to debut in 2022, are Sarah Polley's Women Talking with Jessie Buckley, Rooney Mara and Frances McDormand; Laure de Clermont-Tonnerre's Lady Chatterley's Lover with Joely Richardson and Emma Corrin; and Mélanie Laurent's The Nightingale with sisters Dakota and Elle Fanning.
A Few More of 2022's Highly Anticipated Titles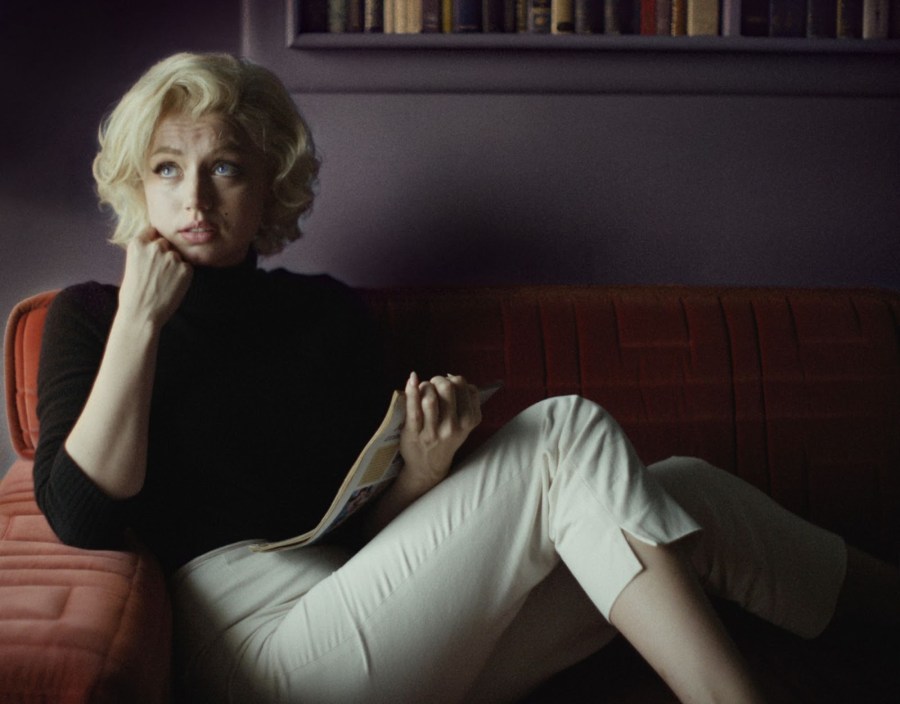 The list of fall releases doesn't end there. Another potential awards contender is Ana de Armas' turn as Marilyn Monroe in the Netflix biopic Blonde.
George Clooney and Julia Roberts reunite in the rom-com Ticket to Paradise, directed and co-written by Ol Parker (Mamma Mia! Here We Go Again). Regina Hall and Sterling K. Brown star alongside Nicole Beharie in Honk for Jesus. Save Your Soul., the story about a power couple trying to gain back the faith of their Southern Baptist congregation after a church scandal.
And Bros, directed and co-written by Nicholas Stoller, stars Billy Eichner and Luke Macfarlane and has all the potential of becoming one of the next entries in our list of inclusive romantic comedies.
Fall Movie Calendar 2022
And because we've hardly covered everything that'll debut this fall, here's a calendar with most of the releases through the end of the year as well as links to their trailers. If it isn't otherwise indicated on this list, the movie will only be available in theaters when it first debuts. Also, some movies have been announced but still lack specific release dates, so we'll keep updating this calendar.
SEPTEMBER
1. Love in the Villa (Netflix)
2. Honk for Jesus, Save Your Soul. (Theaters and Peacock)
2. McEnroe (Showtime) Documentary
8. Pinocchio (Disney+)
8. The Anthrax Attacks (Netflix) Documentary
9. Athena (Select theaters. Netflix, September 23)
9. End of the Road (Netflix)
9. Barbarian
9. Flight/Risk (Prime Video) Documentary
15. Speak No Evil (Theaters and Shudder)
16. See How They Run
16. The Woman King
16. Silent Twins
16. Do Revenge (Netflix)
16. Drifting Home (Netflix) Animation
16. Moonage Daydream Documentary
16. Goodnight Mommy (Prime Video)
16. God's Country
28. Blonde (Select theaters. Netflix, September 28)
16. A Jazzman's Blues (Select theaters. Netflix, September 23)
16. I Used to Be Famous (Netflix)
21. Meet Cute (Peacock)
23. Avatar Imax 3D
23. Lou (Netflix)
23. Sidney (Apple TV+) Documentary
23. On the Come Up (Paramount+)
30. Bros
30. Smile
30. Hocus Pocus 2 (Disney+)
30. The Greatest Beer Run Ever (Apple TV+)
30. Rainbow (Netflix)
30. My Best Friend's Exorcism (Prime Video)
30. God's Creatures
30. Luckiest Girl Alive (Select theaters. Netflix, October 7)
OCTOBER
5. Mr. Harrigan's Phone (Netflix)
7. Lyle, Lyle Crocodile Animation
7. TÁR
7. Amsterdam
7. Catherine Called Birdie (Prime Video)
7. Hellraiser (Hulu)
7. The Redeem Team (Netflix)
10. Grimcutty (Hulu)
14. Rosaline (Hulu)
14. Till
14. Halloween Ends (Theaters and Peacock)
14. Stars at Noon (Theaters. Hulu, October 28)
14. The Curse Of Bridge Hollow (Netflix)
19. The School For Good And Evil (Netflix)
19. The Good Nurse (Select theaters. Netflix, October 26)
21. Aftersun
21. Black Adam
21. Raymond & Ray (Apple TV+)
21. Descendant (Select theaters and Netflix)
21. Wendell & Wild (Select theaters. Netflix, October 28)
21. Matriarch (Hulu)
28. Run Sweetheart Run (Prime Video)
28. Armageddon Time
28. All Quiet on the Western Front (Netflix)
28. Call Jane
NOVEMBER
4. Enola Holmes 2 (Netflix)
4. Bardo, False Chronicle of a Handful of Truths (Select theaters. Netflix, December 16)
4. My Policeman (Select theaters and Prime Video)
4. Causeway (Apple TV+)
4. The Estate
4. Selena Gomez: My Mind & Me (Apple TV+) Documentary
9. In Her Hands (Select theaters. Netflix, November 16)
10. Falling for Christmas (Netflix)
11. My Father's Dragon (Netflix)
11. Black Panther: Wakanda Forever
11. The Son
11. Is That Black Enough For You?!? (Select theaters and Netflix)
11. Capturing The Killer Nurse (Netflix)
11. The Fabelmans 
11. Spirited (Theaters. Apple TV+, November 18)
18. Scrooge: A Christmas Carol (Select theaters. Netflix, December 2)
16. The People We Hate at the Wedding (Prime Video)
17. Christmas With You (Netflix)
18. She Said
18. The Menu
18. Slumberland (Netflix)
18. The Inspection
23. Strange World Animation
23. Devotion
23. Bones and All
23. Good Night Oppy (Prime Video) Documentary
23. The Swimmers (Netflix)
24. Disenchanted (Disney+)
24. The Noel Diary (Netflix)
25. White Noise (Select theaters. Netflix, December 30)
DECEMBER
Lady Chatterley's Lover (Select theaters and Netflix)
The Wonder (Select theaters and Netflix)
1. Troll (Netflix)
2. Emancipation (Theaters. Apple TV+, December 9)
2. Women Talking
2. Violent Night
9. Guillermo del Toro's Pinocchio (Select theaters and Netflix)
9. The Volcano: Rescue From Whakaari (Select theaters. Netflix, December 16)
9. Something From Tiffany's (Prime Video)
9. It's A Wonderful Binge (Hulu)
9. Roald Dahl's Matilda the Musical (Select theaters. Netflix, December 25)
14. A Man Called Otto
16. Nanny (Prime Video)
20. The Seven Deadly Sins: Grudge Of Edinburgh Part 1 (Netflix)
21. I Wanna Dance with Somebody
21. Puss in Boots: The Last Wish
23. Glass Onion: A Knives Out Mystery (Netflix)
23. The Pale Blue Eye (Select theaters. Netflix, January 6)
23. Corsage
25. Babylon
30. Wildcat (Prime Video)
DATE STILL TO BE ANNOUNCED
The Nightingale
Living
The Whale
Chevalier