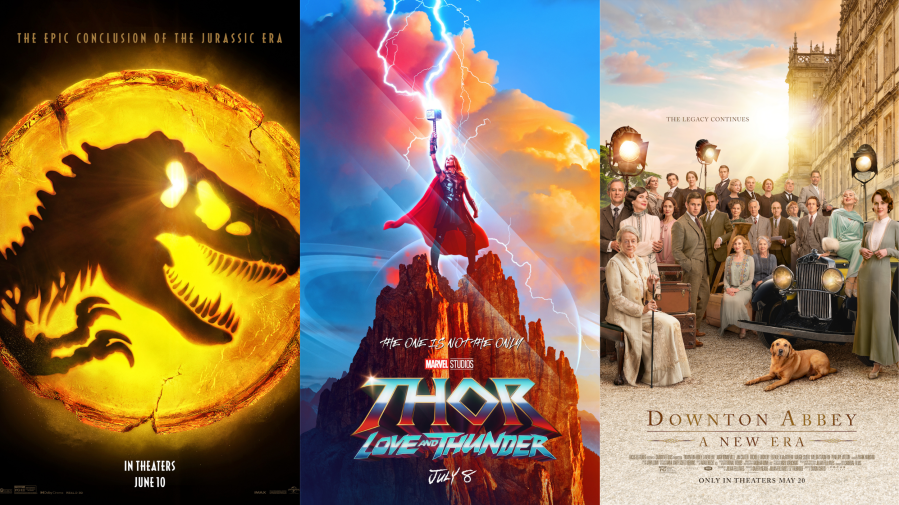 Summer is very much underway. And it has arrived as well in the theatrical sense, which is dictated by movie studios and consists of a constant weekly release of big-budget fare, tentpole movies, sequels, prequels and popcorn flicks all through Labor Day.
As we mentioned last year during our 2021 summer movie preview, cinema summer has been starting earlier and earlier these past few years. In 2019, the release of the Marvel Cinematic Universe's (MCU) Avengers: Endgame — on April 26 — kicked off the season. Infinity War had done the same the previous year, also by late April. Before that, Guardians of the Galaxy Vol. 2 was the movie to inaugurate summer on May 5, 2017.
The pandemic pretty much canceled the summer of 2020, which saw a huge number of postponements. Last year's box office numbers — the second summer of the pandemic but one that saw the in-theaters debuts of classic summer titles like Black Widow and A Quiet Place II — clocked in at $1.75 billion domestically. That was 893% up from the same period (the first weekend in May through Labor Day) in 2020. But we'd have to go all the way back to 1992 to find similar box office numbers for the summer blockbuster months. Bear in mind that titles like DC's The Suicide Squad and Pixar's Luca debuted simultaneously, or even directly, on streaming last year.
This year, summer started on May 5 with the release of the MCU's Doctor Strange in the Universe of Madness. But let's take a look at what else is in store for the air-conditioned months — whether the titles are debuting exclusively in theaters, both in theaters and on streaming, or just digitally.
Big Franchises and IP Continue Their Reign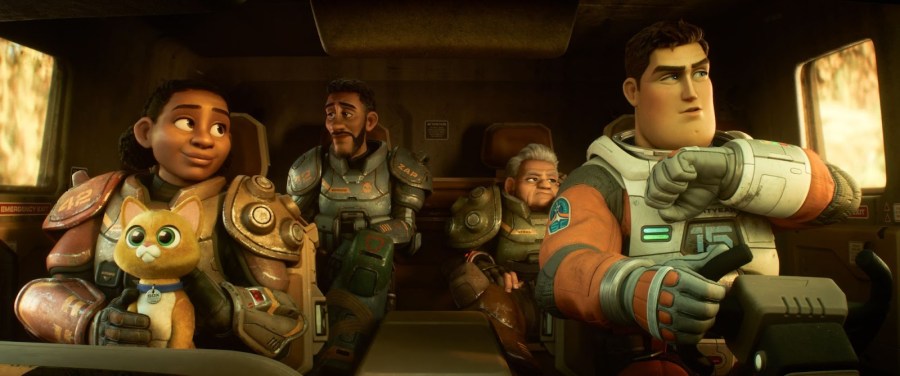 We've already mentioned we weren't very into Marvel's Doctor Strange in the Multiverse of Madness but the list of sequels and prequels with very recognizable Intellectual Property (IP) hardly ends there. After years of postponements due to the complications of the shoot but also the pandemic, Top Gun: Maverick finally debuted in theaters on May 27. And as we've already told you, it's one of those films that really justifies seeing it on the big screen.
There's a new Jurassic World installment — Dominion (June 10) — starring Chris Pratt and Bryce Dallas Howard but also franchise originals Jeff Goldblum, Sam Neill and Laura Dern. Pixar's Lightyear (June 17) centers on the astronaut who would be the inspiration for Toy Story's space ranger action figure, Buzz Lightyear. The minions will prove their talent for mischief and comedy once again in Minions: The Rise of Gru (July 1). And we'll get a new Thor movie with Love and Thunder (July 8), which also features the return of Natalie Portman to the MCU.
Even if it isn't action-packed, we can't forget to include Downton Abbey: A New Era (May 20) here. Following a TV show that ran for six seasons and a 2019 reunion film, this is the second feature in the Julian Fellowes franchise. Fortunately, Maggie Smith and her Dowager Countess are also back for this new Downton offering.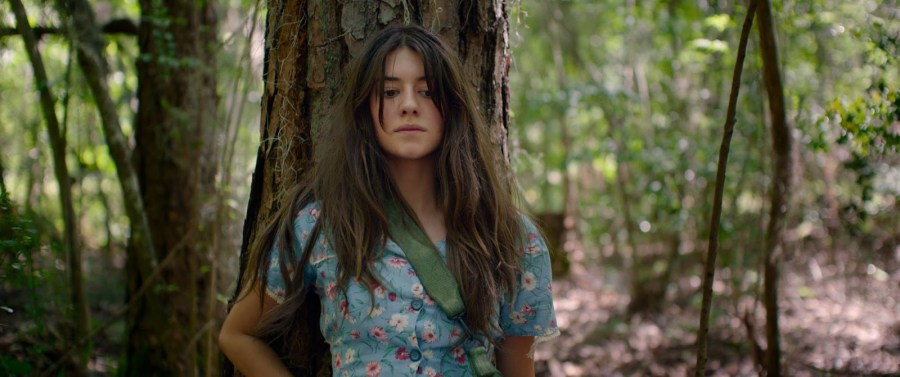 Also very much in IP territory are Elvis (June 24), the Elvis Presley biopic starring Austin Butler (The Carrie Diaries) and co-written and directed by Baz Luhrmann; and the film adaptation of the bestselling novel Where the Crawdads Sing (July 15) starring Daisy Edgar-Jones (Normal People).
But perhaps the title in this section with the least name recognition — even if the movie is based on a Japanese novel and stars Brad Pitt and a bunch of other famous people — is the action-comedy Bullet Train (August 5). Pitt stars as a professional assassin traveling on a packed-by-other-killers non-stop train in modern-day Japan.
Horror Is as Much a Summer Genre as Comic Book Adaptations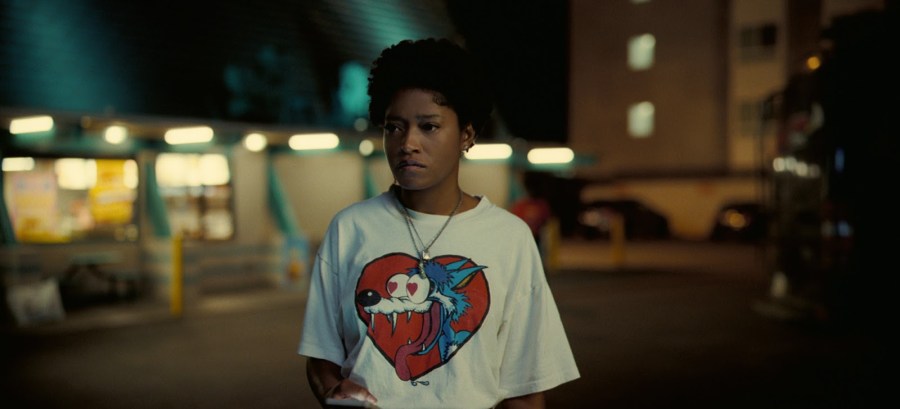 Other than superhero adaptations and big action movies, nothing says "summer movie months" like horror. Even if we don't know much about it after a trailer that left us more puzzled than anything else, the most anticipated horror film of the season is perhaps Jordan Peele's succinctly titled Nope (July 22), which stars Daniel Kaluuya (Get Out), Keke Palmer (Hustlers) and Steven Yeun (Minari).
Quite anticipated as well — at least judging by IMDb's Most Popular Movies chart — is Scott Derrickson's (Doctor Strange) The Black Phone (June 24), starring Ethan Hawke in an adaptation of a 2004 short story of the same name written by Stephen King's son and author, Joe Hill.
Another movie with a King connection is Firestarter (May 13), which debuted both in theaters and on Peacock. The Zac Efron vehicle is based on the novel of the same name by the master of horror.
There's also the psychological thriller Watcher (June 3) in which the actress Julia (Maika Monroe) moves to Bucharest, Romania, with her boyfriend and notices the neighbor across the street is constantly watching her. And then there's the slightly comedic Bodies Bodies Bodies (August 5) starring Amandla Stenberg, Maria Bakalova, Rachel Sennott, Lee Pace and Pete Davidson. In the film, a group of rich 20-somethings plans a hurricane party at a remote family mansion and things end up going terribly wrong.
Writer and director Alex Garland (Ex Machina) returned to movies after his foray into television (Devs) with Men (May 20). The film stars Jessie Buckley (The Lost Daughter) as Harper, a woman who retreats to the countryside after a tragic event. Rory Kinnear, with the help of a variety of wigs and prosthetics, plays the titular men. Also very much in idiosyncratic auteur horror territory is writer and director David Cronenberg Crimes of the Future (June 3) starring Viggo Mortensen, Léa Seydoux and Kristen Stewart. Mortensen plays a performance artist who isn't afraid to let his organs evolve in a society where humans are adapting to a synthetic environment.
There Are Also a Few Options for the Art House Inclined
Summer isn't just popcorn and genre. For those of you who're more interested in independent movies — and some of the titles in the previous section are definitely indie — there are plenty of options. We already recommended the very timely French movie Happening. It premiered on May 5 and tells the story of a young woman trying to terminate her unwanted pregnancy in 1963, a time during which abortion was still illegal in France.
If you don't mind more subtitles — and why should you — Official Competition (June 17) is co-written and co-directed by Argentinian filmmakers Mariano Cohn and Gastón Duprat and stars Spaniards Antonio Banderas and Penélope Cruz as two egomaniac artists hired by a millionaire to make a movie together.
Comedian Jerrod Carmichael made his directorial debut with On the Count of Three (May 13). In the dark comedy, Carmichael's Val and Christopher Abbott's (Girls) Kevin are two best friends living the last day of their lives.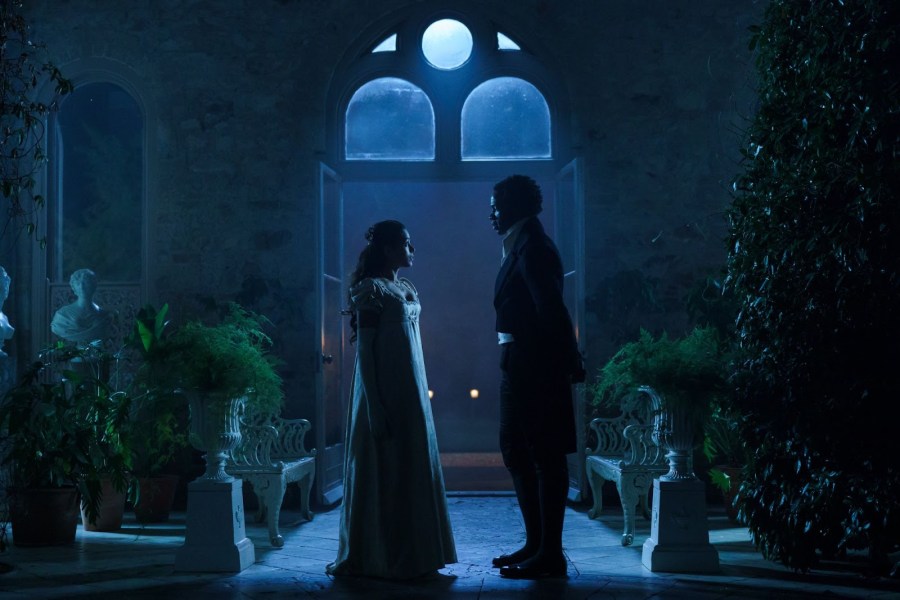 Fans of Bridgerton may find some solace while waiting for the third season of the show with the release of Mr. Malcolm's List (July 1). The period piece is set in 19th century England and stars Ṣọpẹ́ Dìrísù as Mr. Malcolm, London's most eligible bachelor and someone with a long list of requirements when looking for a bride. Freida Pinto is Selina Dalton, someone who has her reasons to pretend to be an ideal match and deceive Mr. Malcolm.
And then there's the quirky part-live-action and part-animated mockumentary Marcel the Shell with Shoes On (June 24) about an adorable shell (Jenny Slate) who can speak and embarks on a journey to try and find his lost community.
There's Not Really a Need to Get Out of the House Though
If you're still feeling skittish about movie theaters, there are plenty of movies to choose from on streaming.
Rebel Wilson produces and stars in the high school comedy Senior Year (May 13) for Netflix. Disney+ opted for the family-friendly musicals Sneakerella (May 13) and Hollywood Stargirl (June 3). Also in the family-fare realm is the HBO Max rom-com The Father of the Bride (June 16) — starring Andy Garcia, Gloria Estefan, Adria Arjona (Morbius) and Diego Boneta (Luis Miguel). The film is an updated version of the 1991 movie of the same name starring Steve Martin.
Adam Sandler may prove again that he's not just a comedy actor in Netflix's Hustle (June 8), where he plays an overworked basketball scout trying to make it big in the NBA. After CODA's Oscar-winning success, Apple TV+ bets on another Sundance darling with the dramedy Cha Cha Real Smooth (June 17) starring Dakota Johnson. Another Sundance debut to watch for is Hulu's dramedy Good Luck to You, Leo Grande (June 17), in which Emma Thompson plays a widow who hires a young sex worker so that she can enjoy herself and rediscover her sexuality.
I'm personally very much looking forward to Netflix's adaptation of Jane Austen's Persuasion (July 15) starring Dakota Johnson, who's pulling double duty this summer. And if Austen is also one of your interests, you may want to check out Fire Island (June 3) on Hulu as well. Inspired by Pride and Prejudice, the romantic comedy follows a group of gay friends vacationing on the famed New York island.
And then there's the spy thriller The Gray Man, which will premiere in select theaters on July 15 and on Netflix a week after that. It's directed by Anthony and Joe Russo; stars Ryan Gosling, Chris Evans, Ana de Armas and Bridgerton's Regé-Jean Page; and is based on Mark Greany's series of books about a former CIA operative and proficient killer.
Summer Movie Calendar 2022
And here's a calendar with most of the summertime releases and their trailers. If it isn't otherwise indicated on this list, the movie will only be available in theaters. We'll keep updating this calendar throughout the summer.
May
June
July
August
September