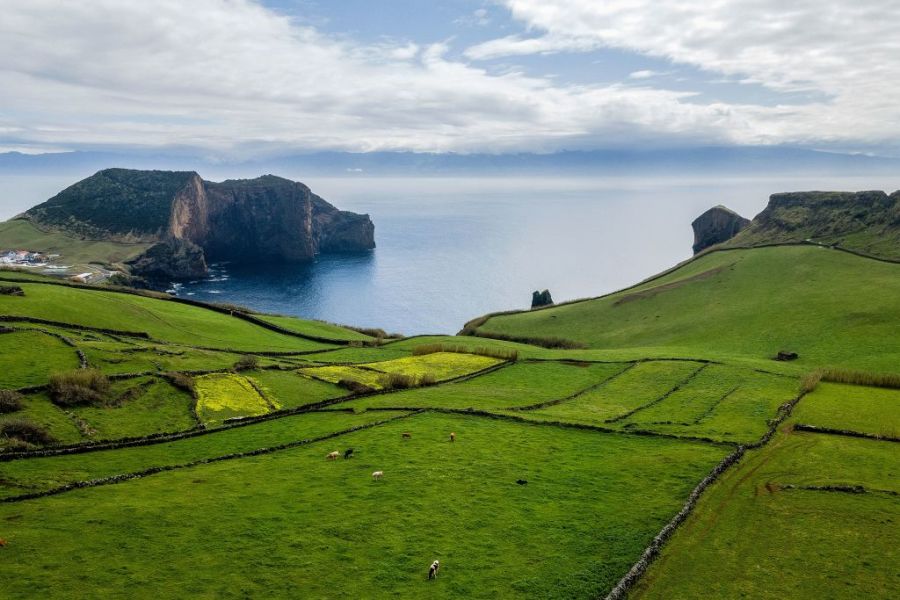 Spain, Rome, London, and Paris are just a handful of the more popular tourist destinations one could potentially visit on vacation or holiday. However, one location that's definitely worth visiting is a place that you might not be too familiar with, and that place is the hidden gem that is the Azores Islands.
This archipelago, which is located in the Macaronesian Region of the North Atlantic Ocean, is roughly 850 miles west of continental Portugal. The chain of nine volcanic islands is actually one of the two autonomous regions of Portugal — Madeira being the other — and, for decades, it was a relative secret to foreign tourists. So, how should you start planning your trip to this wonderful spot? We've gathered a few tips and suggestions.
Getting to the Azores: Flights & Accommodations
Although every island in the Azores (or, in Portuguese, the Açores) has a commercial airport, the most frequented is Ponta Delgada (PDL) on São Miguel. Several airlines fly to PDL, including Delta Airlines, Azores Airlines, TAP Portugal, TUI Fly, SATA Air Açores, and Europe's infamous budget option, Ryanair. If you're flying from the United States, your options are limited. Travelers will need to fly out of Boston, Massachusetts' Logan International Airport. If you live close to either Toronto or Montreal, Canada, those international airports also offer a few flights to the Azores. In fact, a large Azorean community resides in Canada.
Coming from mainland Europe? The options aren't as limited. Travelers can head to airports in Portugal (Lisbon), Spain (Las Palmas in the Canary Islands), The Netherlands (Amsterdam), Germany (Frankfurt), Denmark (Billund), Belgium (Brussels), or the United Kingdom (London, Manchester). Like American travelers, European travelers will likely fly into São Miguel, but, more recently, Terceira has become something of a hub for both international flights to mainland Europe and connecting flights to hubs like Lisbon.
Once you're there, feel free to do a bit of easy island-hopping courtesy of SATA Air Açores, which offers a number of inter-island flights daily.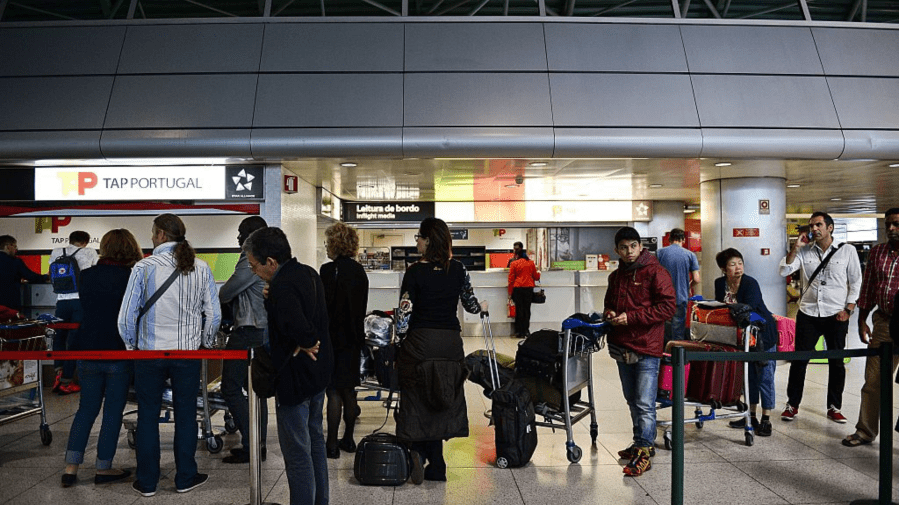 Curbing overtourism may be a compelling reason to make your visit to the Azores a virtual one. A few years ago, when Delta started offering more accessible flights from North American hubs to the Azores, tourism spiked. The small nation has a population of about 245,000 and, in 2017, roughly 645,000 foreign tourists visited. Comparatively, Iceland, another spectacular Atlantic stopover caught between mainland Europe and North America, has a population of 330,000 but took in a whopping 2.1 million visitors in 2017.
"[The Azorean government] has taken preventative action, not reactive action," Rui Amen, of online travel agency Azores Getaways, told Conde Nast Traveler. "They always knew that tourism would grow in the Azores — this didn't start last year. It started way before the Delta flights." To mitigate overtourism threats before they even began, Azorean officials set a cap on the number of beds that could be made available in hotels (not counting Airbnbs); now, around 12,000 beds are available to visitors across the archipelago, which is far below the 20,000-bed cap.
All of this to say, when the time comes you can feel more assured about visiting the Azores without over-burdening islands. So, where should you stay? It kind of depends on what interests you the most — though it's hard to go wrong in such a scenic locale. For example, if you're hoping to catch what CN Traveller calls the "best surf break in the Azores," try the Caldeira Guesthouse and Surfcamp; while it may not have the amenities of five-star hotels, the mountain-nestled lodging is quite the experience. Looking to splurge? The La Maison by White offers up impeccable service in addition to four-room villas, a fire pit and lush gardens, and an outdoor pool perfect for lounging.
Additionally, the archipelago hopes to become the first to be deemed a "sustainable tourism region" by EarthCheck, ensuring businesses will have to comply with some pretty rigid (and pretty green) policies and practices. This desire to protect the Azores gets at the heart of what makes it such a compelling destination in the first place: all that natural beauty.
Touring the Beauty of the Azores
Pitted with large, volcanic craters, São Miguel is the largest of the nine islands that make up the Azores. Despite being the most developed of the islands, 29% of São Miguel's total land area is protected national parkland, and it is this stunning landscape that attracts so many eager visitors each year.
From coastal lava fields and volcano-built cave systems to roughly 60 protected marine areas that are home to jaw-dropping reefs and unique biodiversity, it's difficult to compare the Azores to anything else on Earth. In some ways, the rugged beauty is comparable to Iceland, but, in most other ways, that comparison feels off.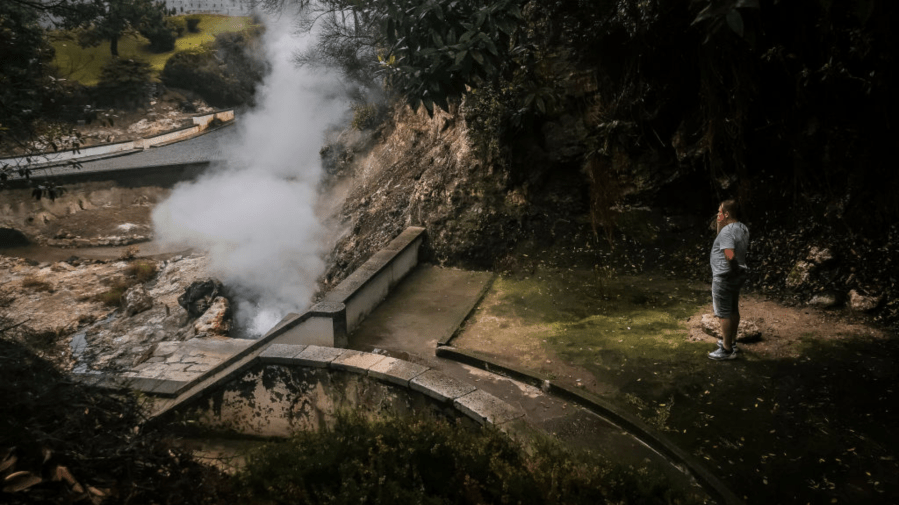 So, what natural features make the Azores worth visiting — or, at the very least, worth gawking at through a screen? On São Miguel, which is bisected by faults, hikers and horseback riders visit Sete Cidades Massif, a lake-filled caldera (a cauldron-like hollow formed by volcanic activity), and explore the rolling green of the pasturelands in the Picos region. Brilliantly blue lakes, like Lagoa do Fogo, and the towering Mount Pico, Portugal's highest point, make the landscape all the more unreal.
For a virtual glimpse of these remarkable locales and others, we recommend watching the nature doc Planet: Azores, which spotlights islands like Pico and Faial and contains shots of some of the 27 species of whales and dolphins that call the Azores home. Whether you watch the documentary as a way to vacation virtually or to build excitement for an in-person trip, you won't regret it.
Get a Taste for the Azores
Unsurprisingly, Azoreans have developed their own distinct identity and culture by mixing their environment with customs from mainland Portugal and those brought to the archipelago by other immigrants. Part of that cultural identity, of course, is food. Thanks to the islands' many microclimates, Azoreans have the ability to grow certain resources that mainland Europeans just don't, including coffee beans, pineapple, blueberries, passion fruit, and bananas.
Additionally, the fertile volcanic soil has encouraged Azoreans to produce quality wine for the last 500 years or so, with Pico even being named one of just 14 UNESCO World Heritage Wine Regions that exist globally. Wine and food-lovers alike should plan on booking a tour that combines eating, drinking, and sightseeing. For example, the Azorean Tapas and Wine Evening Walking Tour takes visitors around Ponta Delgada, allowing them to get a real taste of the Azores while exploring landmarks like Portas da Cidade.
Of course, nothing pairs better with wine than cheese. According to Food Republic, about half of all the cheese found on mainland Portugal comes from the Azores, with the best of the best being produced in São Jorge. As it ages, the cheese gains a tangy quality — not just spicy, not just salty, but a unique mixture of both sensations. If you live stateside, you can find these traditional cheeses in one of two main Azorean communities: at Matos Cheese Factory in Santa Rosa, California, or in Fall River, Massachusetts, at Mello's Chourico.
If cheese isn't quite your thing, the cows that dot the lush, green pastures of the Azores may have something else to offer in the form of the island Terceira's famous dish, alcatra, a pot roast-like meal in which beef is slow-cooked with red wine, onions, garlic, allspice, and black peppercorns. Served with a puffy, slightly sweet bread called masa souvlada, alcatra is a melt-in-your-mouth sort of a meal. Must-visit restaurants are numerous, but include the likes of Vale das Furnas, known for its hearty stews (and for being less touristy than the competition), and A Tasca, which TimeOut calls "Ponta Delgada's main event – the island's most popular restaurant." Part of the appeal? A Tasca doesn't take reservations but serves up tuna bifana, pineapple cake, and stewed octopus more than 12 hours a day.
If that doesn't whet your appetite, perhaps the late Anthony Bourdain can help convince you to check out the many incredible restaurants of the Azores. After working in kitchens with generations of Azorean Portuguese immigrants, foodie, and modern-day philosopher Bourdain decides to take a trip to the Azores in one of the most engaging episodes of his No Reservations travel show. During his time there, Bourdain visited three of the country's nine islands and, in doing so, he helped put the Azores on the map for many Americans back in 2009.
"Although many TV chefs have filmed episodes of their shows in Lisbon, very few have come to the Azores," Portugalist stated, noting Bourdain's unique impact on the archipelago's notoriety. From clams and barnacles to a very, very fresh queijo fresco, Bourdain tastes his way through the Azores and, despite his love of the unique food, finds himself a bit unsure of the beats of island life.
The sardonic host's most memorable moment is, perhaps, when he tries the traditional dish cozido das furnas. The beloved stew is cooked in holes, or fumaroles, that are dug into the hot, volcanic soil. Typically, restaurants cook in gigantic metal stock pots placed in the holes during the early morning and return around midday to collect the stew, which is cooked thanks to all that natural geothermal heat. Needless to say, Bourdain's up-close-and-personal look at cozido das furnas, and so much more, makes him the perfect virtual travel companion on a trip to the Azores.
Get Swept Away by Saudade, Rap, and More
In addition to guitars (violão) and the 15-stringed bandolin, Azorean musicians play an instrument unique to the islands called the Viola da terra. The instrument has between 12 and 15 strings arranged in five or six courses and has the traditional "hourglass" shape, though the instrument uses thinner tone woods than a standard guitar. According to Dazed, "Its very design is a nod to Azorean life in the middle of the Atlantic: the dual sound holes carved into the base of the wood are in the shape of two hearts, one to symbolize the heart taken with you when you've left the island…and one for the heart you've left behind."
The viola da terra and other string instruments are used in a genre of Portuguese music called Saudade, which aims to express a kind of melancholic nostalgia for what is absent or lost. This feels fitting for a place that, for decades (and even now), owns its isolation. Virtually, you can treat your ears to string music from a band based in São Jorge, which is relaxing and deeply contemplative, or, if you want to hear the viola da terra in isolation, check out Rafael Carvalho, perhaps the most prominent viola da terra musician from the Azores. "It's sad music. It's like your heart pumping. People will cry if you play a Saudade — no one has shame," Carvalho told Dazed. "When I'm playing, sometimes I have one or two tears. We live in this mist."
Looking for something a bit more lighthearted? Azoreans also partake in dances that thrum with Portuguese tradition and are sure to get even those with two left feet out of their chairs. Perhaps surprisingly, the island usually hosts an annual avant-garde music festival called Tremor, which, in 2018, featured the likes of Mykki Blanco, Aïsha Devi, and Sheer Mag and aimed to incorporate the natural landscape of São Miguel with the lineup by offering concerts near the island's waterfalls and geothermal hot springs. Moreover, Azorean hip hop, inspired by the way rap has made it big on mainland Portugal, has started to become an important part of the musical culture, as seen in the work of the young Azorean rapper Fugitivo.
Explore the Street Art of the Azores
The architecture of the Azores is unique: black, volcanic stone, and white stucco are punctuated by Roman Catholic influences, for example. This particular blend of aesthetics extends to the archipelago's collection of art as well. For example, the Museu Carlos Machado, located in São Miguel, features a small but robust collection of "sacred art." The most impressive part of the collection is, by far, this wooden altar — the carvings are so numerous and intricate that it's hard to believe your eyes, whether you're there in person or peering through a screen.
Outside of religious art, the Azores boasts a few other museums of note, like one dedicated to the history of wine on the islands, and another that spotlights the volcanic and geothermal qualities of the archipelago.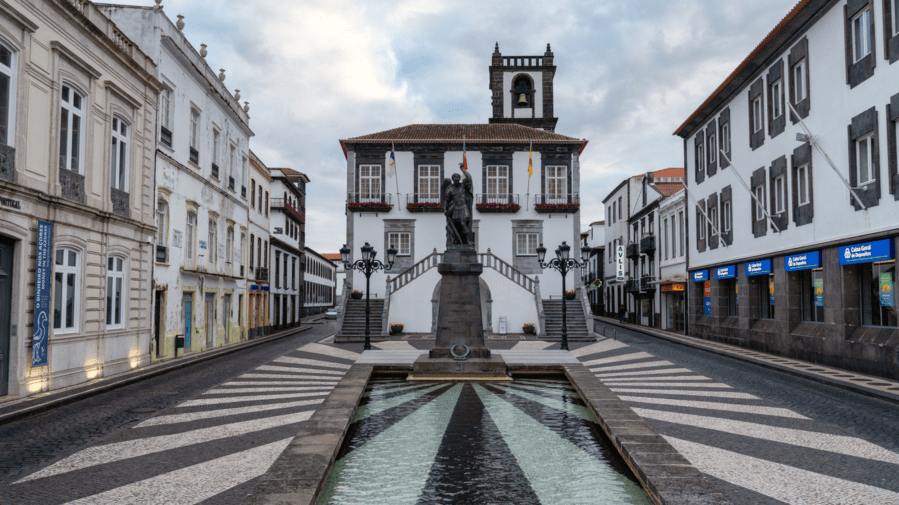 But where the Azores really shines in terms of its art scene is its street art. That may sound surprising given the archipelago's remote quality; usually, street art is associated with developed, urban areas, not small cities in the middle of lush greenery. Well, the Azores has it all. Every year, the city of Ponta Delgada hosts a street art festival that attracts artists from all over the world, who, in combination with the Walk&Talk Urban Art Festival, transform buildings and benches and everything in between into incredible works of art.
While nothing beats walking through the streets and stumbling upon these hidden gems in person, RoarLoud has done an incredible job of collecting and curating some of the most breathtaking works online. While it's not necessarily Google Arts & Culture quality, it feels just as immersive, perhaps because the colorful art creates such a brilliant and unexpected contrast to the Azores' natural wonders.
Want to travel more in the future? Check out: