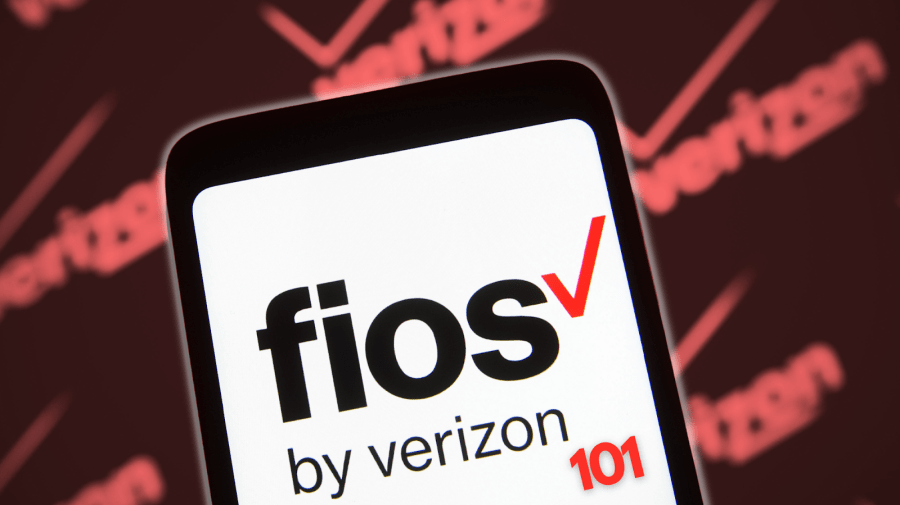 When 2020 came to a close, Verizon boasted over 7 million broadband internet subscribers in the United States. As you likely know, Verizon offers several different residential and commercial broadband plans, but one option in particular has been making some waves lately: Verizon Fios, an internet service that's 100% fiber optic — and, as a result, really fast.
Still, Fios by Verizon comes with both pros and cons. Here, we'll delve into everything you need to know about signing up for this fiber-optic internet service, from the various packages on offer to the latest promos.
What Is Fios by Verizon?
How Does Verizon Fios Work?
The Verizon Fios fiber cable internet service dates back to about 2005, though it's certainly gaining a lot of attention now. That's because Verizon is one of the first major U.S. carriers to offer fiber-to-home services. Unlike the provider's other internet service packages, Verizon Fios takes advantage of the pure fiber optic connection, allowing it to deliver speeds up to 940/880 Mbps.
So, How Fast Is Verizon Fios?
All of this means that Verizon Fios subscribers can upload data up to 880 megabits per second — and that's pretty fast. Essentially, these fiber cables can carry much more bandwidth than standard cables.
Like its Verizon 5G internet service provider cousin, Verizon Fios lets you browse the internet, take calls, stream your favorite movies, shows and games, but theoretically, at greater speeds and with less interruptions.
Can You Get Verizon Fios Internet Only?
Yes, you can subscribe to Verizon Fios as a stand-alone internet service. If you prefer, you can also bundle it together with other services Verizon provides.
How Much Is Verizon Fios?
If you plan to subscribe to Verizon Fios independently of other services, you can opt into one of three plans. Each comes at a different price point, with more expensive tiers offering greater bandwidth and faster upload/download speeds.
300 Mbps Service
This plan is the most affordable, but also the most basic, Verizon Fios package. With this one, you'll pay $39 per month for upload and download speeds up to 300 Mbps.
500 Mbps Package
Compared to the 300 Mbps plan, the appreciable bandwidth increase will help you stream videos and games with way less opportunity for lag. However, this package costs $64.99 per month. As is the case with the 300 Mbps service plan, you can bundle your Fios internet service with Verizon Wireless or 5G Unlimited.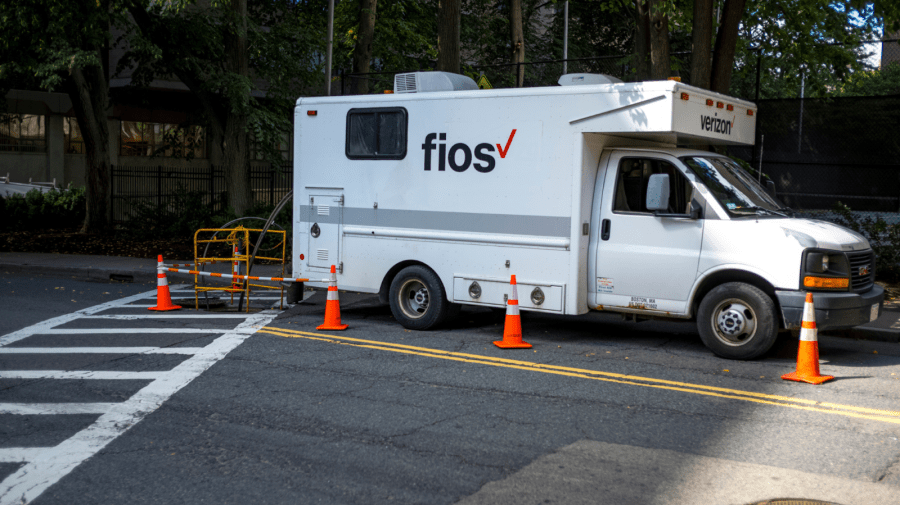 Gigabit Connection Service
This package represents Verizon Fios' top-of-the-line internet service. It's best suited for a household of users who want to stream video content or browse the internet with the same bandwidth connection simultaneously — and without any slow down.
For $89.99 per month, you'll have access to network speeds up to 880 Mbps for uploading data and consistent download speeds, capping off at 940 Mbps. This package also allows you to choose a router that'll extend your WiFi reach, though that does come with some additional fees.
Verizon Fios for Business
Business owners can also subscribe to Verizon Fios, but the price points are higher than residential packages. The Verizon Fios business internet services range from $69–$249 per month, depending upon what you opt into. Moreover, commercial subscribers have the choice of a Verizon bundle package that includes Verizon Fios internet with Verizon landline service.
What Is the Best Verizon Fios Package Deal?
All three residential Verizon Fios internet packages don't have any expiration dates when it comes to Verizon's promotional offers. There also aren't any data bandwidth restrictions of cut-off points. Not to mention, they all come with some added perks (more on that in a minute).
And while promotions are subject to change, there's pretty much always a deal of some kind available to new and returning customers. That said, picking the best Verizon Fios package deal boils down to your individual needs or the needs of your household. 
Does Disney+ Come With Fios by Verizon?
With any residential Verizon Fios plan, you have your choice of the Disney+ bundle. However, if you opt for the Gigabit plan, you can get Sony DualSense Wireless Controller and a Sony Pulse 3D Wireless Headset instead of a Disney+ package.
The Disney+ Bundle Promo
With the Gigabit plan, you'll receive a Disney+ bundle subscription free for a year. For all other plans, you'll get a free six-month trial. The Disney bundle includes access to a real entertainment trifecta — Disney+, ESPN+ and Hulu. Without a Verizon Fios subscription, the bundle starts at $13.99 per month, so it's a promo worth taking advantage of since you'll get access to the following: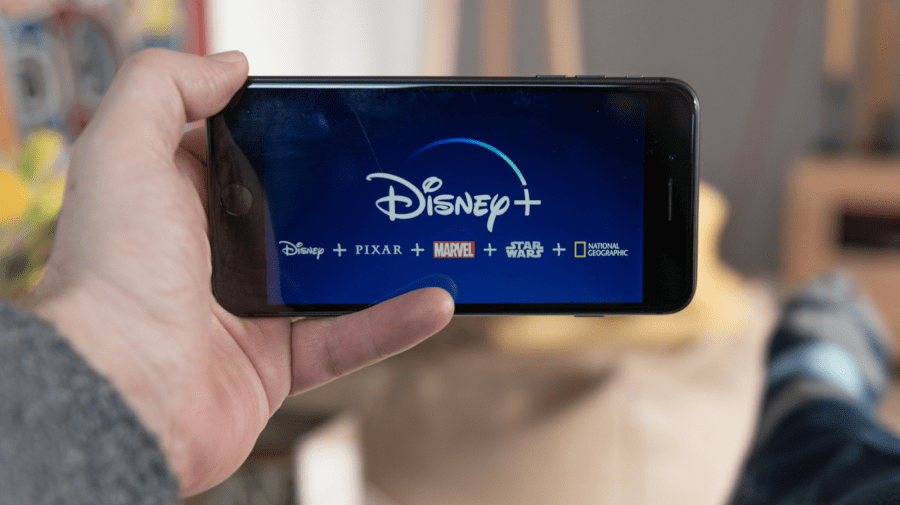 Disney+
This streamer grants you access to content from Walt Disney Studios, like Frozen (2013) and Moana (2016); Pixar's hits, like Toy Story (1995) and Turning Red (2022); everything Lucasfilm has to offer, from the original Star Wars: Episode IV—A New Hope (1977) to The Mandalorian (2019–) series; nature documentaries from National Geographic; and the whole slate of Marvel movies and TV shows, from Iron Man (2008) to She-Hulk: Attorney at Law (2022–). The service also boasts content from the recently acquired 20th Century Entertainment — that means every season of The Simpsons — as well as films and series distributed by Touchstone, Buena Vista, Disney Channel and more. 
ESPN+
Bought by Disney in 1995, ESPN is another component of the bundle. ESPN+ offers on-demand and live programming as well as original series like Vince's Places, The Ultimate Fighter, and America's Caddie. Live sports that stream on the platform include hockey, soccer and college basketball.
Hulu
The last part of the bundle is Hulu, one of Netflix's major competitors. With original programming (Only Murders in the Building) and movies (Prey, Fire Island, Palm Springs); next-day streaming for major networks (ABC's Abbott Elementary, for example); and exclusive access to FX's slate of shows (Reservation Dogs), Hulu rounds out the bundle nicely.
Sony Pulse 3D Wireless Headset Promo
Subscribers of the Gigabit plan and 500 Mbps service can choose a Sony Pulse 3D headset over the Disney+ bundle. In addition, those on the Gigabit plan also receive the Sony DualSense wireless controller, which is compatible with the company's PlayStation 5 (PS5) video game console. Even if you aren't a gamer, the Sony Pulse 3D Wireless Headset is designed for watching movies and TV shows, too. 
What Is Verizon Fios TV?
You can purchase any Fios subscription with just internet services included. However, you can also opt into a bundle, such as the Verizon Fios TV package. When it comes to this add-on, there are a few different price points to choose from, including: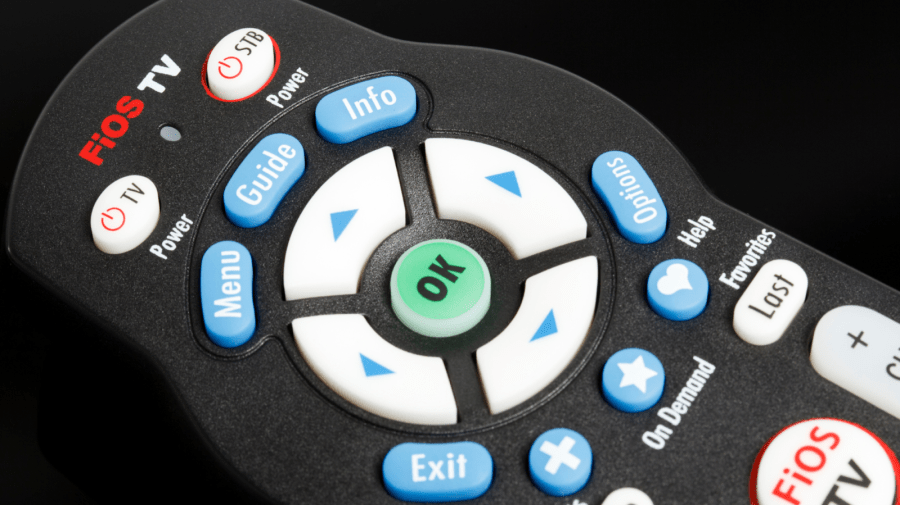 Fios TV Test Drive: This package allows you to watch over 425+ channels for 60 days. The caveat with this plan is that Verizon will help you choose a long-term plan based on your TV viewing once those 60 days are done.
More Fios TV service: With this one, you can watch more than 300 channels and sports teams available in your region for $90 per month.
Most Fios TV plan: Comes with over 400 channels, including sports, for $110 per month.
Your Fios TV: This is a $70 per month plan where you can watch more than 100 channels.
All Verizon Fios TV packages come with the standard set-top box. You can also download the Verizon Fios TV mobile app once you've set up your paid subscription.
Is Verizon Fios in My Area?
For now, this option is only available in nine U.S. metropolitan areas. In comparison, Verizon 5G internet service is available in dozens more. Furthermore, the 5G service allows customers to opt into the bundle package that includes Disney+. But if it's really Fios by Verizon that peaks your interest, you'll have to live in one of the following coverage areas:
Delaware: Available throughout the state.
Maryland: Service is only available in the Baltimore metropolitan area.
Massachusetts: Bostonians are can access service.
New Jersey: Residents of the Garden State can subscribe to it throughout the state.
New York: Only available in NYC, Albany, Buffalo, Plattsburgh, Staten Island and Syracuse.
Pennsylvania: The cities of Philadelphia, Harrisburg and Pittsburg all have access.
Rhode Island: Providence residents can subscribe to the service.
Virginia: Commonwealth residents and businesses in Norfolk and Richmond can get it.
Washington, D.C.: Businesses and residents can subscribe to the service.
If you're a business owner who's considering using a Verizon bundle package for Fios and a landline service, be aware that it comes with a two-year term. 
How to Cancel Verizon Fios
If it isn't a fit, you can cancel the service either online or over the phone. The service provider also offers other options; if you'll be away from anywhere between 30 days to 9 months, you can temporarily suspend your service. Moving to a new address? Verizon's customer service team can help you with that, too. 
While some people avoid over-the-phone cancellations because they want to avoid a sales pitch, sometimes this might lead to a deal. Providers like Verizon don't want to see customers go, after all. If you're interested in speaking to a customer service representative about canceling or adjusting your subscription, you can only call Monday–Friday during business hours.
Is Verizon Down?
Since Fios by Verizon isn't available everywhere, you may notice some interruptions in your service or, in the worst case, outages. To check if it's down, head over to the provider's website and FAQ page. To report an outage, log in to "My Verizon". If Verizon's site doesn't list any ongoing outages, checking third-party sites, like Down Detector, could be helpful. 
So, Is Verizon Fios Good?
When it comes to Verizon's offering, you really are getting nearly 100% of the advertised speed without any data caps. Not to mention, its fantastic upload speeds are considerably better than other internet service providers. So, if you maintain a website or work from home, that makes this service a great bet. 
Moreover, with the Gigabit connection plan, multiple people with the same account can stream movies, browse the internet, or play games online — something that might be useful in these days of remote work and remote learning. Not to mention, you can bundle the internet service with Fios TV and phone services, often at an attractive introductory rate. All of this to say, no matter which plan you choose, Verizon Fios is a top contender.