It's no secret that one of my favorite movies in 2021 was A Quiet Place Part II. But it wasn't just that I love Emily Blunt in everything and that the John Krasinski-directed sequel was my first movie back in a theater after more than a year of theatrical deprivation. It wasn't just that the story really lends itself to the cinematic experience either, especially when it comes to its sound design and the need to be in a completely dark room in order to enjoy it. What I truly liked the most about A Quiet Place Part II is that Krasinski didn't give me time to start disliking or objecting to the movie. He didn't give me the chance to wish I had gone to the restroom one last time before it started. There was no occasion to start feeling bored or tired or — worst of all — hungry. His movie is a perfect one hour and 37 minutes long. 
I attended a press screening of A Quiet Place Part II that started at 7 pm sharp. By 9 pm I was back home, satisfied and had plenty of time to pet my pup, who's very much not a night owl. Neither am I. I've already written about how much I've spiritually aged during the pandemic and how much I appreciate a movie that allows me to make my current bedtime of 9:30 pm.
A Quiet Place Part II wasn't the only title to stick to the 100-minute-or-less mark in 2021. And some of those films really resonated with me. Like Rebecca Hall's adaptation of Nella Larsen's novel Passing, which I think should get some Oscar's love; Belfast, Kenneth Branagh's autobiographical coming-of-age tale; Emma Seligman's hilarious Shiva Baby about a young woman having to explain herself during a family funeral; and Céline Sciamma's perfectly crafted — it's just 72 minutes — and poignant Petite Maman.
But, for the most part, I didn't have that sort of short and to-the-point experience last year. It was more a bunch of why-is-this-so-damn-long films. There was Nightmare Alley (2 hours and 30 minutes); Licorice Pizza (2 hours and 13 minutes); Spider-Man: No Way Home (2 hours and 28 minutes) — and I know I'm pretty much alone on this one since everyone loved its many Spidey cameos; House of Gucci (2 hours and 38 minutes); Don't Look Up (2 hours and 18 minutes); King Richard (2 hours and 24 minutes); Black Widow (2 hours and 14 minutes); No Time to Die (2 hours and 43 minutes); and The Last Duel (2 hours and 32 minutes). And I could go on. Even though I liked, and even loved, some of those movies, I also felt all of them could have benefitted from some trimming.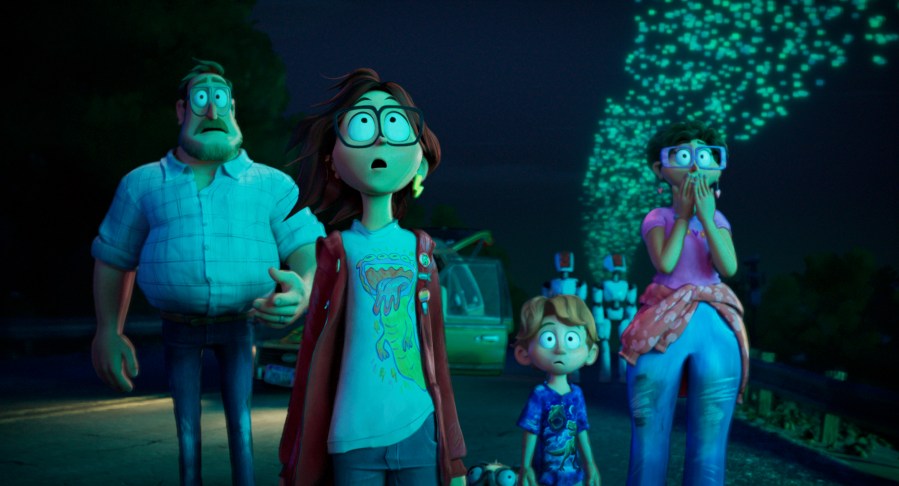 Not even most of today's animated flicks — though most of them are deemed to be "for kids" even if grownups such as myself truly dig them — are less than 100 minutes these days. Encanto was 1 hour and 42 minutes, Raya and the Last Dragon was 1 hour and 47 minutes and The Mitchells vs. the Machines was 1 hour and 53 minutes.
The reason why I like short movies so much is that I feel — once the credits roll — it's better to be left wanting more instead of leaving the theater (or the couch) thinking that the last half hour of the movie was a bit bloated. I think this is truer than ever in COVID-19 times. If I'm watching a movie in a theater I want to still be able to make it home early. If I'm watching at home, I never want to feel the urge to grab my phone and browse for Zoom-friendly work attire or groceries.
Unless you manage to actually keep me hooked for the whole two-hour-plus, like Denis Villeneuve and Lana Wachowski did with Dune and The Matrix Resurrections respectively, I'd prefer a shorter movie. 
If filmmakers really can't stay within the confines of a two-hour narrative, may I suggest a miniseries instead? It just makes things easier for the viewer to know when to pee or when to stop, take a break and maybe return to the story the next day.I know 90 or even 100 minutes is too little time for some filmmakers to establish the characters' backstories and tell a nuanced and complex story that finds some closure at the end (yet Greta Gerwig managed the perfect film in 2017 with Lady Bird, which is just 1 hour and 34 minutes). But can we at least try to compromise with movies that are less than or around two hours?