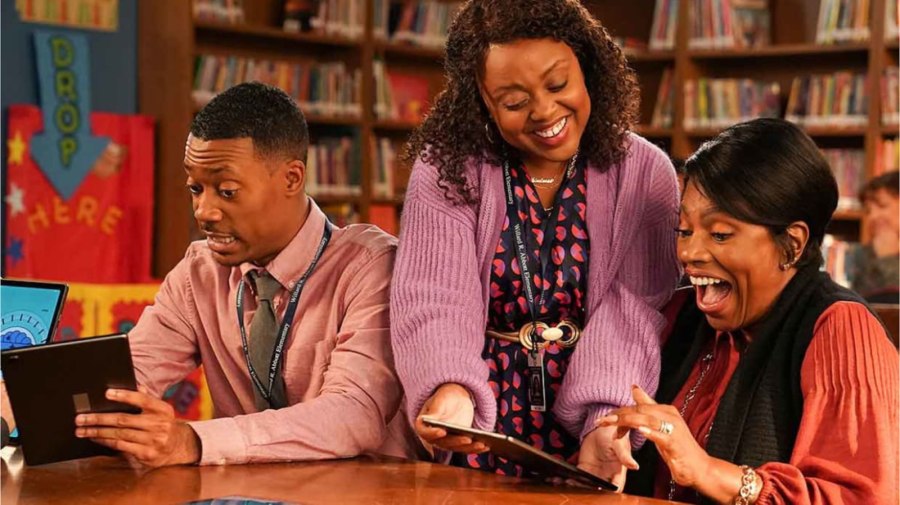 Home to popular shows like the Emmy-winning Abbott Elementary, Atlanta, Big Sky and the long-running Grey's Anatomy, ABC offers a lot of must-watch programming. The only problem? You might've cut your cable cord. If you're not sure how to watch ABC and all it has to offer, we've got you covered.
Watch ABC with an Antenna
Unlike those pesky non-basic cable channels — TBS, TNT and so on — ABC is much more accessible. One tried-and-true way to watch stations like ABC, NBC, CBS and Fox is to buy an antenna. Sure, they may not seem like the most high-tech or reliable option in 2022, but they actually help 40 million Americans in at least 16 million households tune in to their favorite shows.
Even if you have streaming service subscriptions, an antenna can be pretty useful. If you lose internet, for example, this old-school means of watching TV can be a life saver. It might also save you from buying into a platform that streams live TV.
But that doesn't mean an antenna is without fault. For starters, you need a TV with a built-in tuner in order to use an antenna. Newer TVs don't necessarily come with tuners built-in — though, an older TV might not work either if it doesn't have a digital tuner. In either case, you'll need an external tuner or converter box.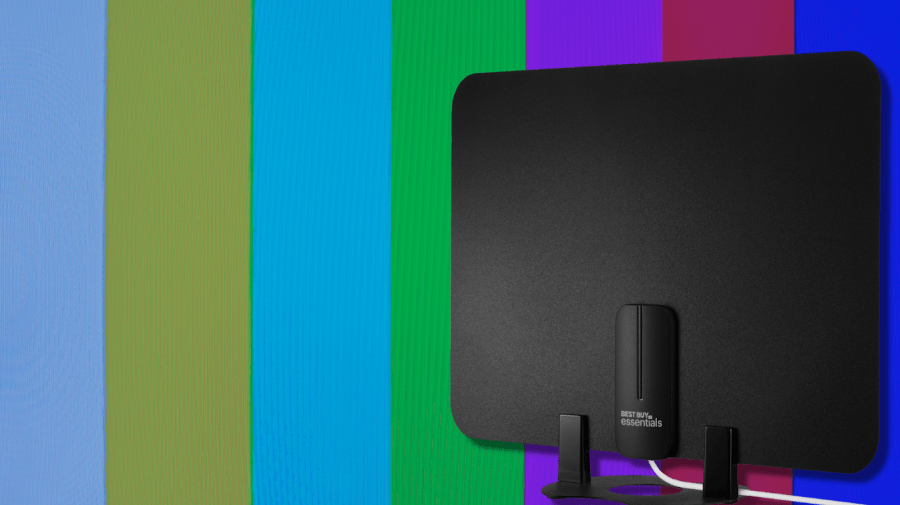 Before purchasing an antenna or external tuner, check the Federal Communications Commission (FCC) reception map, which lays out all of the channels you should be able to catch in your area. The FCC website also boasts a wealth of information about antennas, so it's a great resource if you need a second opinion.
If you can catch an ABC affiliate in your area, you can select an antenna. It's kind of an overwhelming process, but, so long as ABC has a strong signal in your area, just about any antenna will do the trick these days. Even if ABC has a weak signal in your area, you should be able to tune in so long as you buy an antenna with a built-in signal booster.
Finally, be sure to set up your antenna in an optimal location; close to a window and, preferably, facing in the direction of the broadcasting antenna is best. 
Stream ABC with a Live TV Subscription
Watching ABC through a streaming service that offers live TV is also a popular way to catch your favorite shows. Some of the best live TV streaming services are Hulu + Live TV, YouTube TV and Sling TV, but there's really an abundance of options.
Unlike an antenna setup, odds are you have everything you need to stream — an internet connection and a compatible device (Smart TV, smartphone, tablet, computer and so on). Since streaming consumes a lot of data, you may want an internet plan without data limits. 
The best part about subscribing to a streaming service that offers live TV is the immediate access to news programs, sports, live events and currently airing shows. Instead of waiting for that content to eventually make its way to Netflix or another platform, you can tune in when it matters.
If you just want ABC for the sports coverage, be sure to check out your favorite pro sports league's streaming deals. For example, depending on the day of the week, a game's time slot and more, some platforms or channels have exclusive coverage of certain National Football League (NFL) games.
The good news? ABC is owned by The Walt Disney Company, which also owns ESPN (and Hulu). Therefore, many sporting events airing on ABC will also air on an ESPN station. While this doesn't mean much if you don't have cable, ESPN's streaming service — ESPN+ — might be your best bet.
Use a Streaming Platform — If You Don't Mind Waiting for Shows
Streaming services are a great way to catch up on network shows. The biggest con, though, is that you generally won't be able to watch said show while it airs on TV. If you want to avoid spoilers and stay caught up with the latest events of your favorite ABC series, waiting until it comes to Hulu might not be optimal.
On the other hand, it can be nice to binge watch a whole slew of episodes in a row. Instead of waiting week-to-week and being constrained to the show's time slot, you can watch (and rewatch) your favorite shows on your time. Most of ABC's content is available to watch the day after an episode airs and, given the Disney connection, most ABC shows will stream on either Hulu or Disney+.
Of course, unless you subscribe to a streaming service that also offers live TV, as mentioned above, you won't be able to watch sports or other live events. Generally, those aren't uploaded to streaming, though sometimes there are exceptions.
Stream on the ABC App and Website
Looking for a free way to watch the network's TV shows without an antenna? Head on over to the ABC website. Most episodes will be available within the week they initially air on TV; if you don't mind a few ads, this is the only antenna-free way to tune into ABC shows for free.
Sometimes, ABC will require a cable or Hulu log-in to watch certain episodes of a show. For the most part, popular, currently airing shows will be free-to-watch for a bit, especially when it comes to season premieres. After all, ABC wants to hook new viewers.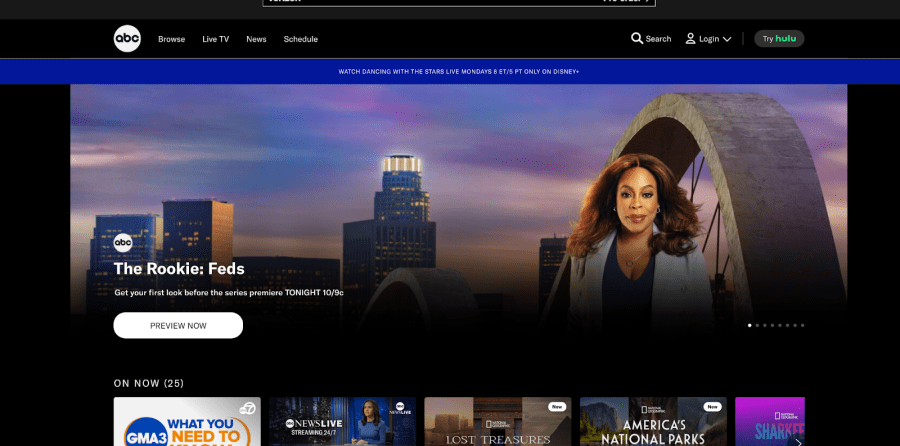 In addition to a library of currently airing shows' most recent seasons, the ABC website also offers a "News" section. There, you can watch some big-city local affiliates as well as national news programs without signing in. With a cable log in, you can also access the "Live TV" section of the website to stream what's currently airing on ABC. 
If you rather watch ABC content on your TV or other device, you can download the ABC app. With the app, you can stream hit, now-airing shows; ABC originals; classic series; and some live TV — "all within the free ABC app", though there are some exclusions.