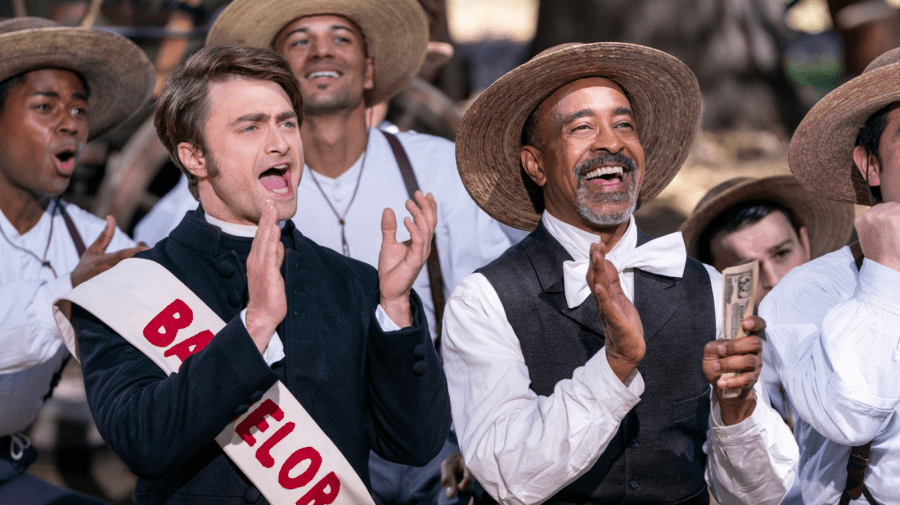 TBS — or the Turner Broadcasting System — debuted in 1967 as a basic cable channel in Atlanta, Georgia. Later, it became the subscription channel we know today. While TBS is often associated with comedy reruns, it also broadcasts Major League Baseball (MLB) games and college basketball games, including match-ups in the NCAA Tournament (a.k.a. March Madness). But, sans cable, do you even know how to stream TBS?
Without a dedicated network streaming platform — a la NBCUniversal's Peacock — finding all of TBS' offerings can be tricky. Like other cable networks, TBS is taking quite the hit thanks to the so-called "Streaming Wars". According to the latest stats, the average number of TBS viewers dropped very steeply over the course of a year, falling from 1.06 million average viewers in 2020 to 1.03 thousand average viewers in 2021.
Even though cord cutting is popular, TBS offers up some solid original series, like The Big D and Angie Tribeca. So, here, we're looking at how to stream TBS without cable.
The Benefits of Streaming TBS
The most obvious benefit of streaming anything is that it's convenient. You don't need a TV to access a streaming library — although you could use a Smart TV if you wanted. Instead, you have a wealth of options, from computers and tablets to phones and game consoles. And when it comes to streaming TBS, specifically, you have a few options.
First, you can head on over to the network's website and navigate to "Watch TBS", an option that allows you to stream TBS live. Whether the network is currently broadcasting a live sporting event or a network sitcom rerun, you'll be able to tune in and see what's up next. If you rather not use a browser-based option, there's also a TBS App, which allows you to watch the network from your mobile device, like a phone or tablet.
Outside of these options, several streaming platforms, such as Hulu and Sling TV, offer access to TBS. Choosing the right option often boils down to whether or not you want to watch the channel live or have on-demand access to TBS' content.
How to Stream TBS With Hulu
Hulu, one of the largest competitors in the streaming space, boasts 45.3 million users in the U.S. alone. Backed by The Walt Disney Company, which also owns Disney+ and ESPN+, Hulu has quite a few subscription options depending upon whether or not you opt into the ad-supported or ad-free tier.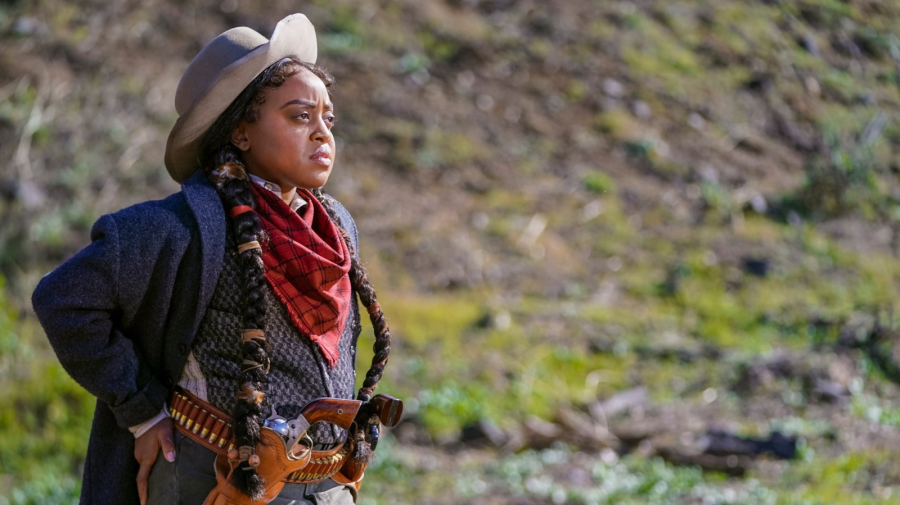 Additionally, Hulu can be subscribed to as Hulu + Live TV, which gives you access to — you guessed it — live streaming events. Finally, there's also a bundle that packages Disney+, ESPN+ and Hulu together. And if promos are your thing, check out the streaming deal from Verizon or opt into a free month-long trial of Hulu to see if it's a good fit.
No matter which Hulu subscription you go with, you'll have access to programming found on TBS.
Hulu Pros
If you opt for the $6.99 per month subscription level, you can access Hulu's entire on-demand catalog, which includes TBS. However, this less expensive option comes with ads, so it'll be a lot like watching the network via a traditional cable package.
If you purchase Hulu + Live TV, which is a much steeper $69.99 per month, you can watch live NCAA basketball games, NBA playoff games and other live events. This also means you can tune into live TV channels. When it comes to TBS-specific perks, the Hulu + Live TV option lets you access hit TBS shows at the click of a button, including Wipeout, which stars John Cena.
When subscribed to the Live TV plan, you can access the unlimited screens feature for an additional $9.99 per month, so long as you're all within a home network, and you'll have up to 200 hours of DVR storage space, which makes recording games and shows a cinch.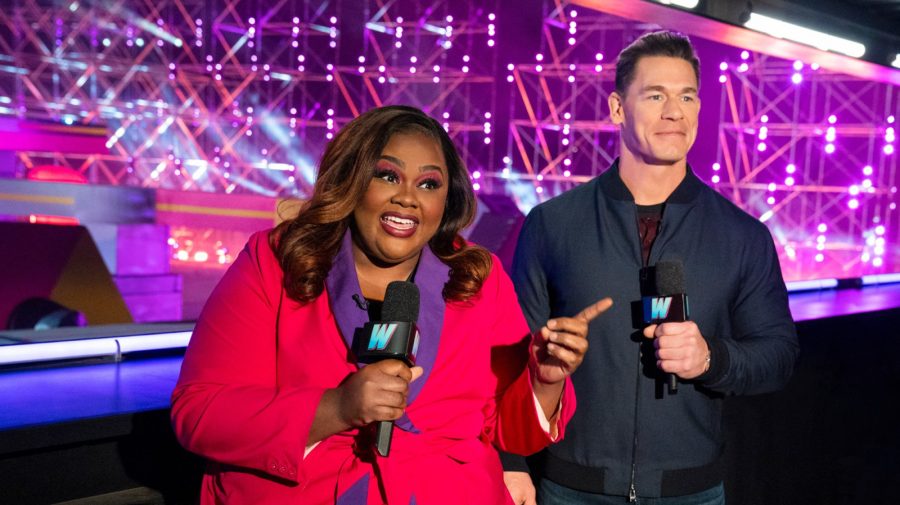 Hulu Cons
In order to watch movies and TV shows ad-free, you must subscribe to the $12.99 or $69.99 plans. Compared to other streamers, like Netflix or HBO Max, Hulu doesn't offer as wide a variety of original content, but it certainly puts quality over quantity thanks to movies like Prey (2022) and Fire Island (2022) as well as shows like Only Murders in the Building and The Handmaid's Tale.
Not to mention, Hulu offers next-day streaming for networks like FX and ABC, which means you can tune into hit programs like Reservation Dogs and the Emmy-winning Abbott Elementary with ease.
Of course, all of this may not factor into your decision if you're signing up to Hulu predominantly for TBS access. If that's the case, the biggest drawback is that you'll need to purchase the $69.99 plan if you want to watch your favorite TBS shows live. Additionally, Hulu is only available in the U.S. and Japan as of 2022.
How to Stream TBS on Sling TV
Part of the Dish Network brand, Sling TV lets you stream TBS shows live or on demand. Sling TV boasted roughly 2.49 million subscribers at the close of 2021, and is considered one of the most affordable streaming services, thanks to tiers like the Sling Orange and Sling Blue plans. Both packages include TBS and start at $35 per month — and, unlike other platforms, Sling doesn't rely on contracts.
Sling TV Pros
Of all the streaming platforms that offer TBS shows and sports, Sling TV is the most affordable, coming in at $46 total. You'll pay $35 for the base Sling Orange or Sling Blue package, and $11 for the Sports Extra add-on. This combination includes access to live TBS streaming and TBS on-demand, too.
However, you may incur an additional cost if you plan to stream on more than two devices simultaneously.
Sling TV Cons
Even though you can purchase one of Sling TV's three packages to stream original TBS content, you won't get that many local channel options. To watch local news, you'll have to invest in a digital HD antenna, for example. Even then, you might need to use television apps that support local channels to get everything you want.
Despite the excellent sports and comedy coverage you'd get with a TBS-focused Sling TV package, you'll get far fewer channels in total than you would with other streaming services. It's also worth noting that Sling TV subscribers complain about freezing and buffering a bit more frequently.
How to Stream TBS on DirecTV Stream
DirecTV Stream, which was once called AT&T TV, is DirecTV's online streaming service that, among other things, allows you to stream TBS shows.
The pros here? Well, DirecTV Stream offers four packages to choose from, all of which include TBS. They range from $69.99–149.99 per month. Still, you can also watch TBS shows without signing a contract with DirecTV.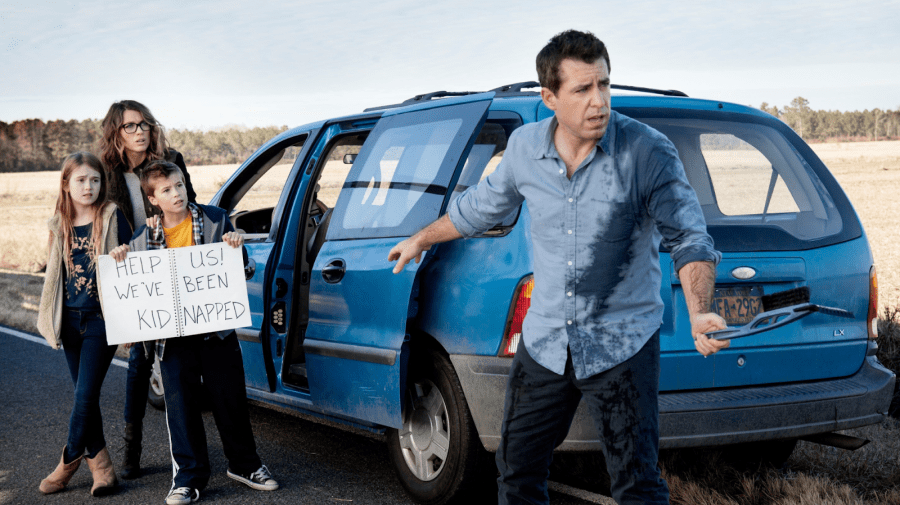 To access DirecTV Stream, you've got a few options, including the brand's own proprietary device or traditional third-party devices, like the Amazon Fire TV stick, mobile phones, tablets, web browsers, Roku-enabled TVs and so on. But that accessibility comes at a cost — literally.
DirecTV Stream is one of the most (if not the most) expensive of all the digital streaming services out there. At a minimum you'll pay about $70 a month, but if you're a sports fan then be prepared to shell out at least $89.99 per month to watch your favorite non-regional teams.
The ultimate TV and sports package, which offers over 140 channels and seems pretty akin to paying for cable, will run you $134.99 per month.
How to Stream TBS on YouTube TV
Loyal TBS fans can turn to YouTube TV to stream TBS, along with more than 85 other channels. For $64.99 per month — just a few dollars less than DirecTV Stream's basic package — YouTube TV will get you access to TBS' live content. Plus, you can stream from three devices simultaneously, and there's no cap on online cloud DVR space, which means you can record all the sports (and shows) you want.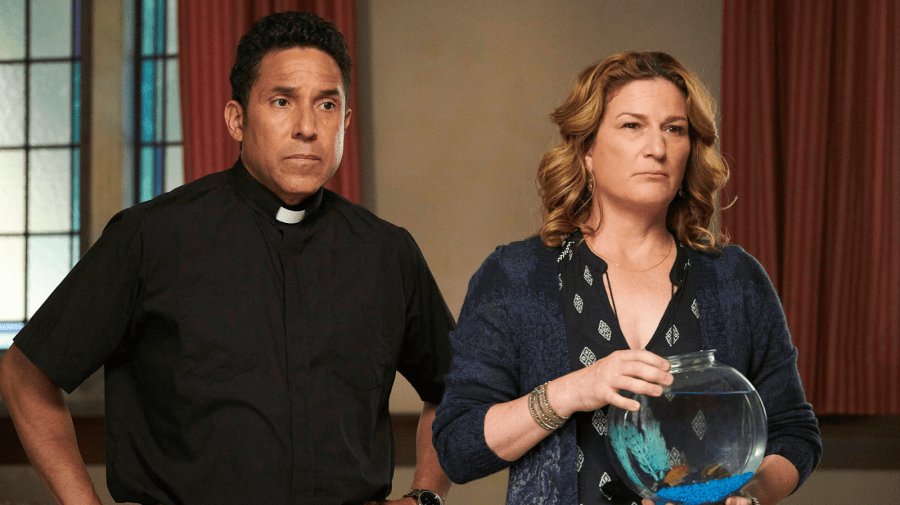 Of course, there are some drawbacks, too. YouTube TV subscribers only have one plan to choose from, and while that package might fit your bill, it may not make sense to pay the hefty price if your main goal is to stream TBS content. Not to mention, some sports games might be blacked out, too.
So, What's the Best Option for Streaming TBS?
While it largely depends on your personal use cases, what other streaming platforms you have and so on, there are some clear front-runners when it comes to the best option for streaming TBS.
If you're looking for the cheapest option, Hulu wins that race — but only because its $6.99 per month plan is ad-supported and lacking in live streaming options. If you want ad-free streaming, and access to live content, the most affordable option is Sling TV. Besides the cost factor, Sling TV is also a pretty streamlined and easy-to-use option; there are just three packages to choose from, and most Smart TVs come with the Sling TV app pre-installed.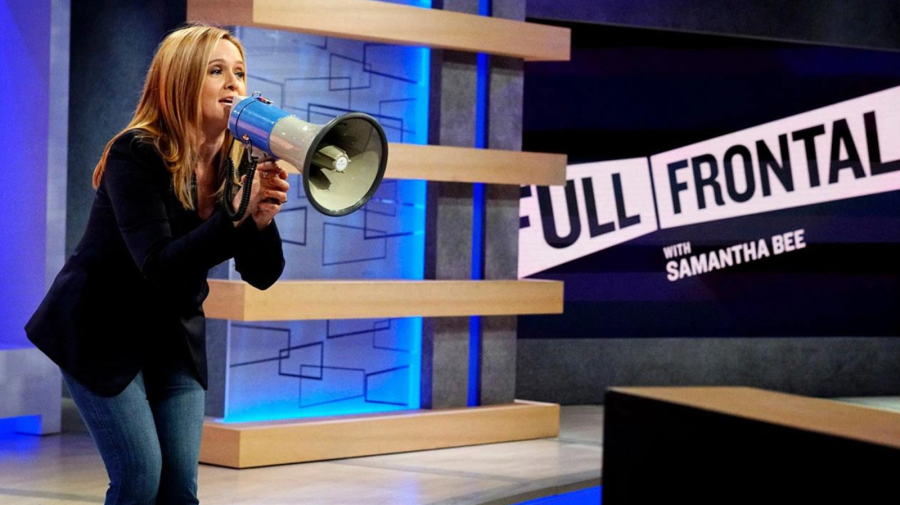 However, if you're looking for the best content as a whole — not just the best access to TBS content — our vote lies with Hulu + Live TV, which features its own original series and movies, next-day streaming for several networks, access to FX's shows and a whole library of licensed films and TV shows.
And then there's YouTube TV, which is a strong contender in multiple fields. Although its plan is a tad more expensive than Sling TV's, it's still cheaper than both Hulu + Live TV and DirecTV Stream. With ample cloud DVR storage, access to more channels (and more local channels, too) and close to no buffering, YouTube TV certainly tops Sling TV in other ways.
What we're saying is, unless you want to replace your cable package with a streaming service that's very, very cable-adjacent, skip DirecTV Stream. Otherwise, Hulu, Sling TV and YouTube TV all offer great options for streaming TBS, live events and sports and more.