Now that season two of The Flight Attendant — HBO Max's spy show starring and produced by Kaley Cuoco — is almost over, it's time to take a look at the genre of undercover agents and traitorous moles.
We'll miss Cassie (Cuoco), Annie (Zosia Mamet), Miranda (Michelle Gomez), Megan (Rosie Perez) and the rest of the bunch. But while we wait to see if we'll get a third season of this always-dressed-up-for-the-occasion romp with a very dark side to it, let's talk about some other must-watch spy shows. After all, we know you may be craving a few more international espionage antics.
Burn Notice (2007–2013), Hulu and Video on Demand (VOD)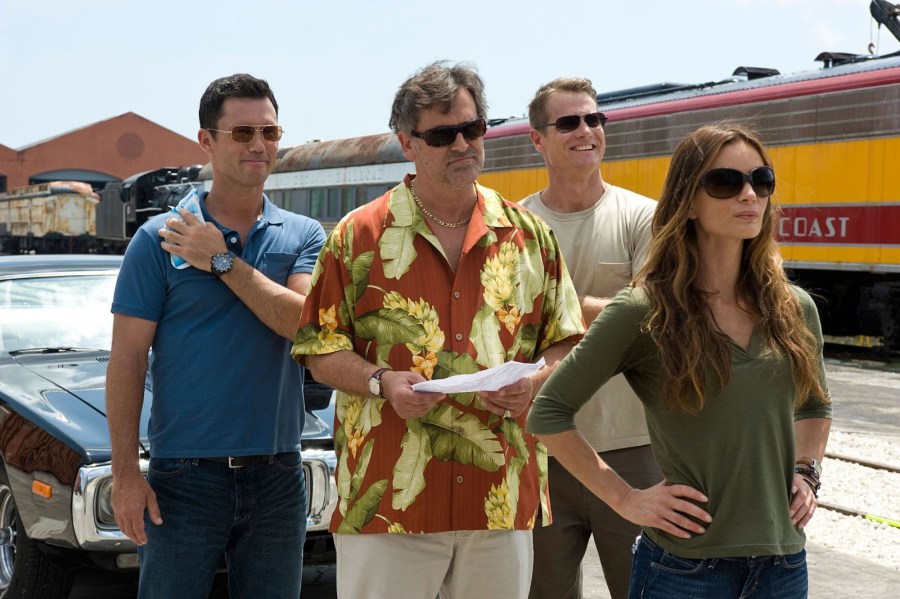 This USA network procedural show stars Jeffrey Donovan as Michael Westen, an agent who finds himself "burned" by his agency in the middle of an operation. Not only is he fired from his espionage job, but his reputation is also ruined, his assets are frozen and his identity is pretty much erased. He manages to more or less survive in his hometown of Miami — where the show was filmed on location — with the help of his ex-girlfriend Fiona (Gabrielle Anwar), buddy and fellow ex-agent Sam (Bruce Campbell) and his mom Madeline (Sharon Gless).
The show ran for seven seasons and a total of 111 episodes, so if you enjoy a comedic tone and a show that still packs a lot of action, you're in for a long ride. The series juggles the overarching story of Michael trying to figure out why he received a burn notice, with his work as a sort-of private investigator solving the customary case of the episode in an effort to make some money.
Homeland (2011–2020), Showtime and VOD
Even though this Showtime high-concept drama also ran for a long time (eight seasons for a total of 96 episodes) we could have long conversations about how much the Claire Danes-starring vehicle overstayed its welcome. So I'm not necessarily endorsing the whole duration of it, although I recognize I got hooked on seeing Danes as the high-functioning CIA agent Carrie Mathison.
Carrie has bipolar disorder, a condition that she hides from her superiors at the agency because it would endanger her career. Even if the tone of the show is quite extreme, Homeland was praised for its depiction of mental illness on screen.
The first — and arguably best — season deals with Carrie working in Washington after having been in the field in Iraq for an extended time. It was there that she received revealing intelligence from one of her informants about an American prisoner of war who may have been turned by the terrorist group al-Qaeda. When Marine Sergeant Nicholas Brody (Damian Lewis), who was believed to be dead, gets rescued and returns to the U.S., Carrie is convinced he's the double agent.
The Americans (2013–2018), Amazon Prime and VOD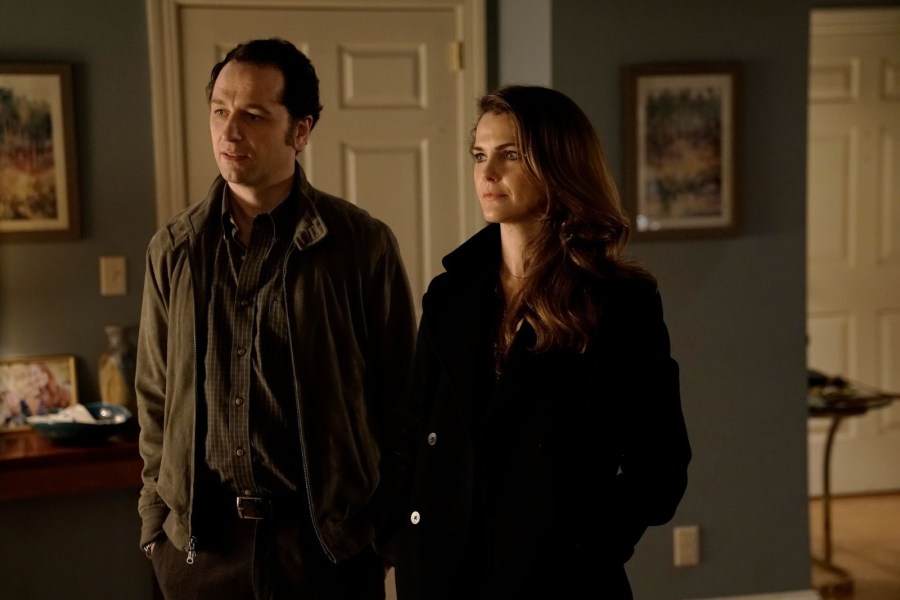 CIA-officer-turned-TV-screenwriter Joe Weisberg created this FX spy thriller starring Matthew Rhys and Keri Russell as Philip and Elizabeth Jennings. On the surface, they look like any other all-American couple with two kids and a house in the suburbs of Washington D.C. But, in fact, they're two KGB intelligence officers who've infiltrated American society to spy for the Soviets.
Set in the height of the Cold War, the show boasts a lot of 1980s fashion and hairstyles, plus a ridiculous amount of wigs and fake facial hair implements that Elizabeth and Philip use to disguise themselves as an array of characters.
The Night Manager (2016), Prime Video and VOD
The First Lady's Susanne Bier directed all six episodes of this prestige TV miniseries starring Tom Hiddleston (Loki), Hugh Laurie, Elizabeth Debicki and Olivia Colman. Based on John le Carré's 1993 novel of the same name, The Night Manager features Hiddleston as Jonathan Pine, the titular night manager at a luxury hotel in Cairo and, later, in the Swiss Alps.
The intelligence officer Angela Burr (Colman) enlists Pine to help her uncover the arms dealer Richard Roper (Laurie), who is one of the guests at the Swiss hotel where Pine works. As with other titles on this list, there's the intrigue and thrilling aspects of the plot, but a unique part of the charm of this show is its international settings. The Night Manager shot on location in Switzerland, the island of Mallorca and Marrakech, which stands in for Cairo.
Bodyguard (2018), Netflix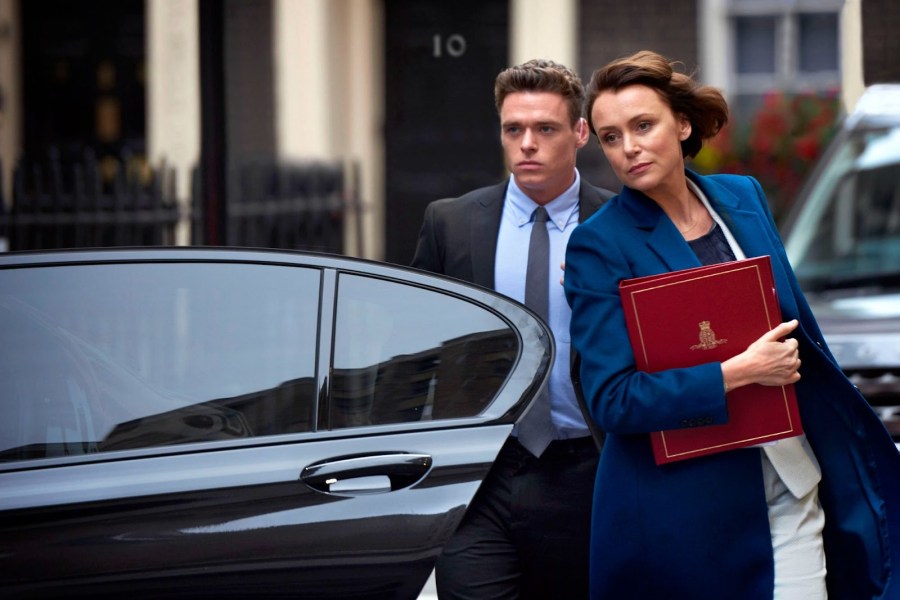 If you want a short and nail-baiting hit of intrigue and high-stakes, look no farther than this six-episode BBC series. Written and created by Line of Duty's Jed Mercurio, Bodyguard stars Game of Thrones' Richard Madden as David Budd. He's a Scottish war veteran with post-traumatic stress disorder (PTSD) who works as a government protection officer. He's tasked as the main bodyguard for Home Secretary Julia Montague (Keeley Hawes).
An ambitious Conservative Member of Parliament, Montague is shaping up to be a real contender for the party's leadership. As she gains popularity, she finds herself the target of a terrorist; David rises to the occasion, saving her life. But when suspicions arise about his possible involvement in the attack against Montague, David must clear his name.
Even though the rumors about a possible season two won't stop, we still aren't sure whether or not there'll be more David Budd stories coming to Netflix.
Killing Eve (2018–2022), Hulu and VOD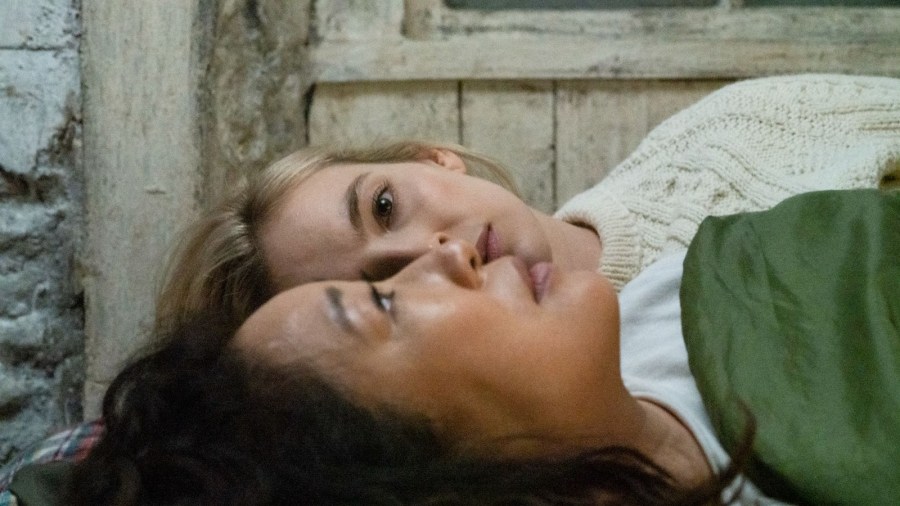 Even if we were a bit lukewarm on the fourth season of this show, and more than upset by its finale, that doesn't mean we don't still find its first three seasons engrossing and must-watch TV. Based on Luke Jennings' novel and developed for television by Fleabag's Phoebe Waller-Bridge — she was head writer in Killing Eve's season one — the series follows Sandra Oh as the often questionably dressed Eve Polastri. She's an MI5 operative going through a hard case of midlife crisis and boredom — until she crosses paths with the lethal Villanelle (Jodie Comer), which leads to the two women becoming enthralled with one another.
Academy Award winner Emerald Fennell (Promising Young Woman) served as head writer on season two of the show. (Killing Eve featured a different woman at the helm each year.) But more than its sharp dialogue and inventive ways of getting rid of foes, the show really shined in showcasing international locations. Rome, Berlin, Paris, Barcelona and — of course — London, are just some of the cities where the TV show was shot, all on location, allowing the viewers to travel vicariously through its episodes and the always-cosmopolitan Villanelle. 
Tom Clancy's Jack Ryan (2018–), Prime Video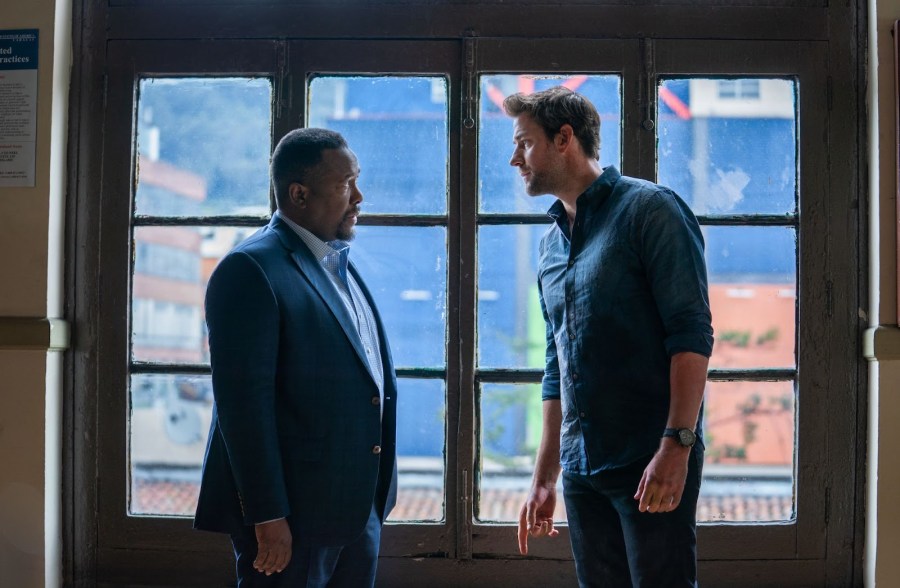 Amazon has a thing for adaptations of novels from bestselling series. There's Lee Child's Reacher, Michael Connelly's Bosch and Bosch: Legacy, and Tom Clancy's Jack Ryan. It's that last one that's the property with a more espionage-filled plot. John Krasinski (A Quiet Place Part II) stars here as the titular character, someone who has also been portrayed in several movies by actors like Alec Baldwin, Harrison Ford, Ben Affleck and Chris Pine.
For this TV iteration, the CIA-analyst-turned-reluctant-field-officer can always count on his boss James Greer (The Wire's Wendell Pierce) and his own intuition when it comes to spotting a geopolitical crisis in the making.
Slow Horses (2022–), Apple TV+
The newest addition to this list of espionage thrillers is Apple TV+'s adaptation of Mick Herron's Slough House series of novels. Gary Oldman stars here as Jackson Lamb, an echo of sorts of Tinker Tailor Soldier Spy's George Smiley, if he hadn't aged well at all. Lamb is the head of Slough House, the place where disgraced MI5 agents are put to pasture when they make career-ending mistakes. But when the second-in-command at MI5, Diana Taverner (Kristin Scott Thomas at her most exquisite), finds herself confronted by a sticky situation, the "slow horses" in Slough House may prove more competent than first expected.
The series manages to pack a lot of humor and works simply as a workplace comedy, even if the job sometimes calls for quite the unusual tasks — like going through someone's trash or following them around town. Season two of Slow Horses has already been shot and is expected to be released later this year.
And if you're still feeling like you need an extra spy fix, look no further than le Carré's 2019 novel, Agent Running in the Field. I'll keep crossing my fingers for a prompt TV adaptation of this second-to-last of le Carré's novels.