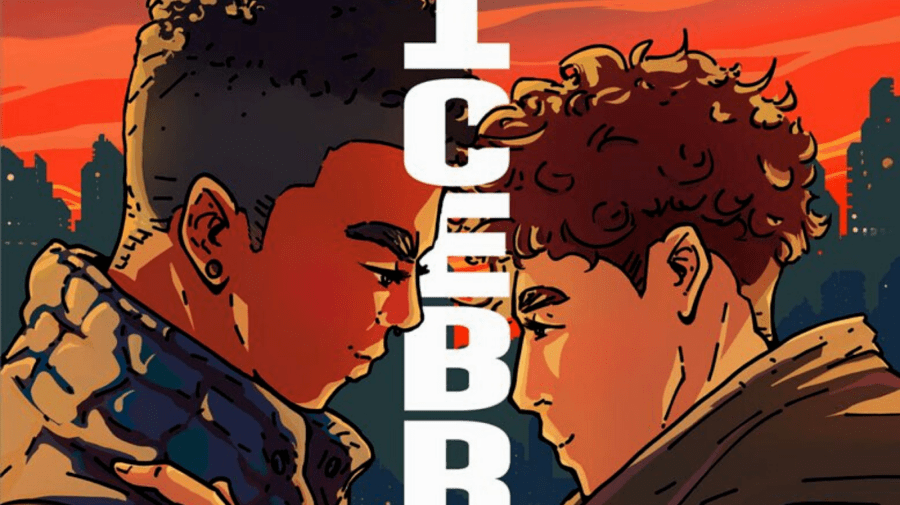 So far, 2022 is another fantastic year for book lovers — and that's impressive, considering the must-read releases that topped our "best of" lists in both 2020 and 2021. While there are undoubtedly more gems hitting shelves in the coming months, we've rounded up a few of picks for best books of 2022 thus far — as well as titles that are generating quite the buzz. 
Best of all, there's something for everyone among these best and most talked-about books of the year. So, stop by your local library, favorite independent bookseller, or online bookshop — like Bookshop.org, IndieBound or, for audiobook listeners, libro.fm — and get reading! 
Best Books: Literary Fiction
The Candy House by Jennifer Egan
Science fiction meets sociology in Jennifer Egan's The Candy House. This book explores the impact of technology on human connection through a web of stories that's woven together as beautifully as her previous work, A Visit From the Goon Squad.
Olga Dies Dreaming by Xochitl Gonzalez
Award-winning author Xochitl Gonzalez creates a perfect storm of drama and comedy in her debut, Olga Dies Dreaming. The novel follows an ensemble of characters, but centers mostly around Olga as she balances twin desires for romance and professional success.
Fiona and Jane by Jean Chen Ho
How does a friendship survive decades? And what happens when friends drift apart? Jean Chen Ho explores these questions and others in Fiona and Jane, which follows two Taiwanese women who grew up together — only to have life put their friendship to the test.
To Paradise by Hanya Yanagihara
Hanya Yanagihara, a senior editor for The New York Times, presents three distinct and deeply connected versions of America in her debut novel, To Paradise. By masterfully moving between realities, the first-time novelist has created a real page-turner.
The Swimmers by Julie Otsuka
In Julia Otsuka's The Swimmers, Alice, a member of a small swimming group, grapples with dementia after a crack at the bottom of the pool disrupts her routine. Here, Otsuka explores just how much the mundane, everyday stuff shapes us.
When We Fell Apart by Soon Wiley
Soon Wiley's When We Fell Apart is yet another incredible 2022 debut. Min, a young Korean American man, searches for answers after his girlfriend Yu-jin dies unexpectedly. Soon enough, he uncovers secrets that change his life forever.
Best Books: Literary Fiction with Genre Twists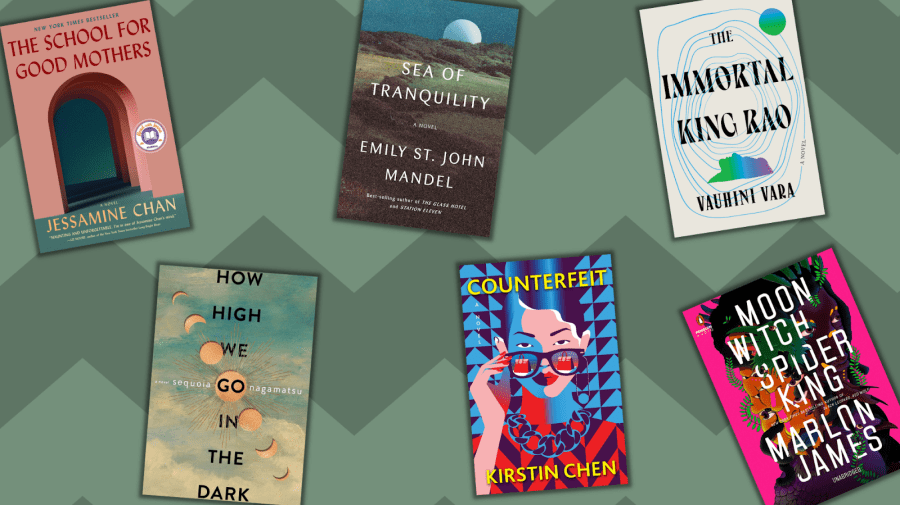 How High We Go in the Dark by Sequoia Nagamatsu
A plague shapes humanity throughout space and time in Sequoia Nagamastu's January release, How High We Go In The Dark. This novel takes readers on a journey through space and time, all while sharing stories of love and loss along the way.
Moon Witch, Spider King by Marlon James
An ancient witch named Sogolon shares an intriguing tale filled with both adventure and adversity in Marlon James' Moon Witch, Spider King. This novel is the second installment in a series Goodreads has called, "the African Game of Thrones".
The School for Good Mothers by Jessamine Chan
Jessamine Chan shares the story of a flawed but loving mother, Frida, in her thriller The School for Good Mothers. After being investigated by Child Protective Services (CPS), Frida agrees to join a parenting program — one with chilling tactics — in an effort to get her daughter back. Without a doubt, this novel is both terrifying and engrossing.
Sea of Tranquility by Emily St. John Mandel
From the author of the chilling pandemic aftermath novel, Station Eleven, comes yet another multiverse-like narrative. Here, acclaimed writer Emily St. John Mandel explores time travel with both wit and imagination as her story unfolds across three distinct worlds and moves between 1912 and the 25th century.
The Immortal King Rao by Vauhini Vara
Technology reporter-turned-novelist Vauhini Vara tells the captivating story of an ambitious visionary, the titular Rao, who comes from humble beginnings, but ends up being an accomplished tech CEO. That's not where the King's journey ends, though. Soon enough, he's in charge of a corporate-led government. With a climate crisis and other all-too-real threats looming, Athena, Rao's daughter, reckons with what her father has done by literally accessing his memories.
Counterfeit by Kirstin Chen
Rule-abiding Ava reconnects with her college roommate, Winnie, who has become a confident and successful young woman with a handbag worth committing crime for — seriously. Winnie has created a brilliant counterfeit handbag scheme and, with Ava's help, hopes to turn it into a global enterprise. Trust us — Counterfeit is riveting, and a perfect beach read. 
Best Books: Poetry
Bless the Daughter Raised by a Voice in Her Head by Warsan Shire
Somali British writer Warsan Shire's unique voice shines through in her first full-length poetry collection Bless the Daughter Raised by a Voice in Her Head. This body of work follows a girl as she comes of age, detailing all of the missteps, levity, and heartbreak that unfold along the way.
Time Is a Mother by Ocean Vuong
Award-winning writer Ocean Vuong gives the reader a window into his grief over his mother's death in this vulnerable and moving collection. A follow-up to his lauded 2016 collection, Night Sky with Exit Wounds, Vuong's work continues to take our breath away.
Customs: Poems by Solmaz Sharif
In Customs, Solmaz Sharif explores the power language has to shape societies and build oppressive structures. Many writers explore themes like consumerism and freedom, but few do it with the level of wit and insightfulness Sharif's work exemplifies.
Best Books: Young Adult Novels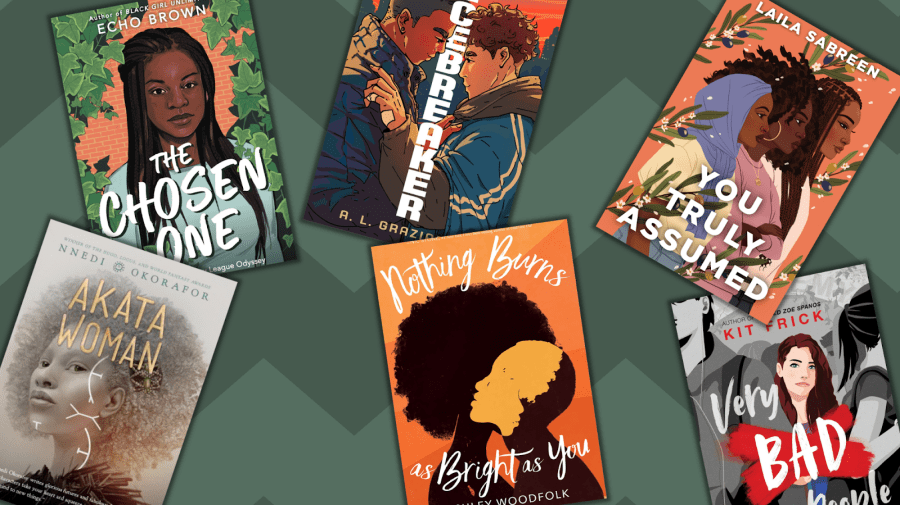 The Chosen One by Echo Brown
A first-generation college student at Dartmouth, navigates an unexpected college experience while coming to terms with magical abilities in Echo Brown's novel, The Chosen One.
Akata Woman by Nnedi Okorafor
Sunny Nwazue goes on a magical quest to find a priceless treasure in Nnedi Okorafor's Akata Woman. In the fantastical novel, Sunny and her friends encounter challenges and triumphs that are sure to have readers totally transfixed, as is always the case with Okorafor's work. 
Icebreaker by A.L. Graziadei
What happens when young hockey players Mickey and Jaysen go from feuding on the ice to having deeper feelings for each other? This impressive debut from A.L. Graziadei illuminates the value of self-discovery and community, all while perfectly capturing the ups and downs of falling in love.
You Truly Assumed by Laila Sabreen
When their blog goes viral and they start receiving frightening threats that turn their world upside down, three friends are forced to choose between safety and speaking out in Laila Sabreen's You Truly Assumed.
Nothing Burns as Bright as You by Ashley Woodfolk
In Nothing Burns as Bright as You, two best friends find their relationship tested when romantic love starts to bloom. In this breathtaking novel, Ashley Woodfolk tells a fiery story centered on queer romance, intimacy in friendship, and the life-altering choices we can make over the span of a single day.
Very Bad People by Kit Frick
Calliope uncovers long-held secrets while descending into the shadowy realm of an exclusive society at the elite Tipton Academy in Kit Frick's latest release, Very Bad People. Much like Frick's I Killed Zoe Spanos, this one will make for a great summer read if you have yet to dive in.
Best Books: Memoirs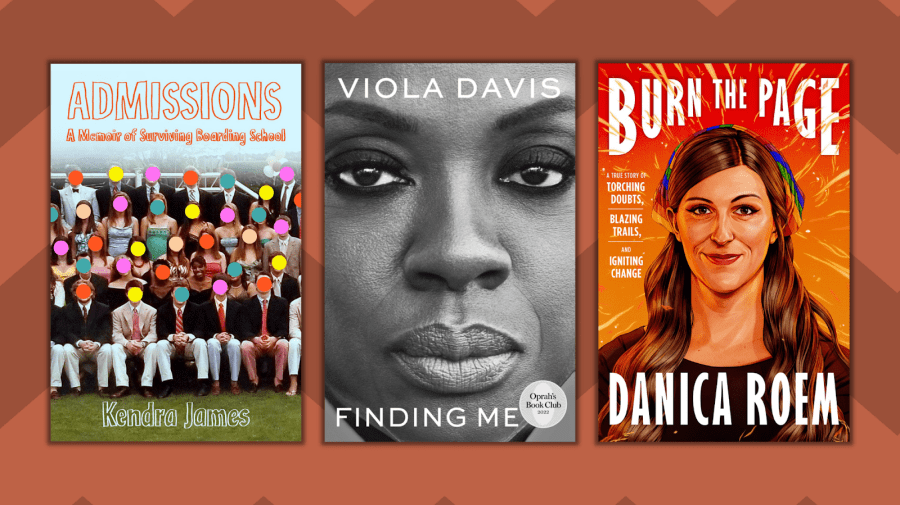 Admissions: A Memoir of Surviving Boarding School by Kendra James
Kendra James looks back on her time as a student at the prestigious Taft boarding school in this autobiographical release. In Admissions: A Memoir of Surviving Boarding School, James examines her own internalized racism and comes to grips with the alienating environment she endured as a young woman. Both hilarious and heartbreaking, this is sure to be one of 2022's most talked-about books.
Finding Me by Viola Davis
Fresh on the heels of the historical drama The First Lady, Oscar-winning actor Viola Davis shares her philosophy when it comes to self-love and other life lessons in her memoir, Finding Me. 
Burn the Page: A True Story of Torching Doubts, Blazing Trails, and Igniting Change by Danica Roem
Danica Roem, well-known in the realm of politics for being the first openly trans person to both be elected and serve in any U.S. state legislature, steps away from the podium to share deeply honest, compelling stories from her childhood and young adulthood in this must-read memoir.