We're in the final stretch of the fall movie season and knee-deep into that span of time when week after week trophy-contenders and Oscar-bait films are being released. So it's time to take one last look at 2021 from a film lens and write about the best and most talked-about movies the year had to offer. We've had big blockbuster experiences that were also critically acclaimed, small indie movies, satirical tales and the usual fair share of biopics and historical dramas.
Also remember that the latest edition of the Oscars and other awards competitions made certain 2021 films eligible if they were released in the first two months of the year, which is why a few of the titles here will sound familiar. Some of them have been past award frontrunners or even winners.
Also, if you like TV, don't forget to check out our selection of the best and most talked-about shows of 2021. And we've also written about the best books, best music and best video games of 2021.
Promising Young Woman (January 15, 2021)
Emerald Fennell writes and directs this revenge tale that stars Carey Mulligan as Cassie, a former Promising Young Woman whose career as a doctor and personal life get derailed after a tragic event. Fennell went on to win the Best Original Screenplay Oscar for this movie and she also received a nomination for her directorial work.
The movie carries a powerful message about consent and raises awareness about mental health. It also features a killer soundtrack and a very deliberate aesthetic accented in candy pink.
Promising Young Woman opened in theaters and video on demand (VOD). It's available on HBO Max now.
MLK/FBI (January 15, 2021)
We included this documentary in another article about current films and TV shows that can teach us a lot about Black history in America. MLK/FBI establishes the quasi-obsession FBI director J. Edgar Hoover had with civil rights activist Martin Luther King Jr. throughout the '50s and '60s. Hoover collected salacious and sexual material on King obtained through surveillance. The intent was to damage King's reputation. But the documentary points out how, despite tracking King so closely, the FBI was unable to warn the Baptist minister about the threats on his life.
MLK/FBI opened in theaters and VOD on January 15. You can rent it now from Amazon, Apple TV and other online platforms.
Judas and the Black Messiah (February 12, 2021)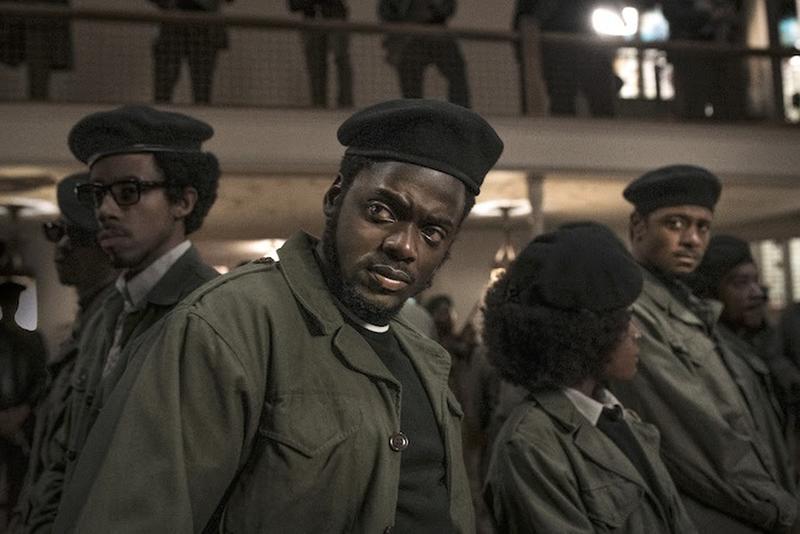 Also included in our list of films that can teach us about Black history in America is this story based on true events. Judas and the Black Messiah stars Daniel Kaluuya as chairman of the Illinois chapter of the Black Panther Party, Fred Hampton, and LaKeith Stanfield as the FBI informant Bill O'Neal. Both Kaluuya and Stanfield received Oscar nominations for their roles here and Kaluuya ended up winning.
The movie was produced by Ryan Coogler (Black Panther) and directed by Shaka King; it won a second Oscar for its original song "Fight for You." The film depicts O'Neal's infiltration of the Black Panther Party and the assassination of Hampton, in the wake of close FBI surveillance.
Judas and the Black Messiah premiered simultaneously in theaters and HBO Max on February 21. It's available to stream on HBO Max now.
Minari (February 12, 2021)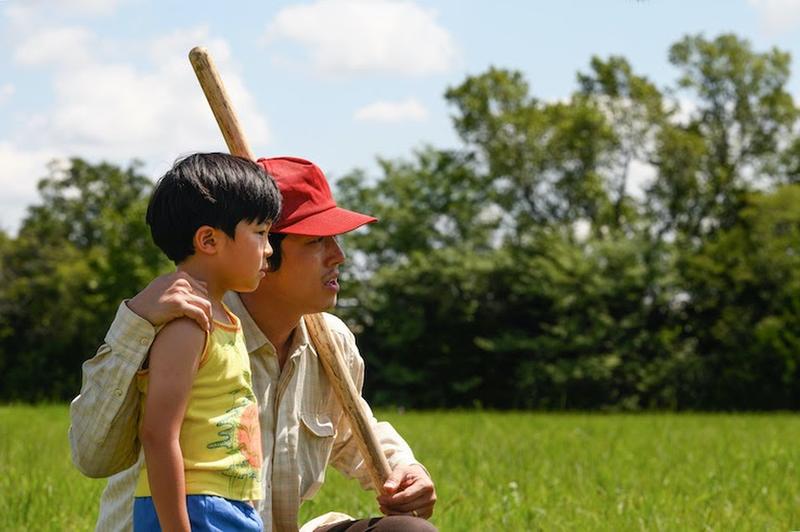 Another past Oscar contender on the list, Minari tells the story of a Korean American family relocating from California to a farm in Arkansas in the '80s. Actress Yuh-Jung Youn, who plays a not-so-typical grandmother, made history by becoming the first Korean performer to win an Oscar in an acting category.
The movie also showed once more that Steven Yeun has many more facets as an actor than just being a zombie fighter. And it made young actor Alan S. Kim a star. The eight-year-old won the Critics Choice Award for Best Young Actor/Actress for his role in this movie.
Minari opened in theaters on February 12 and was available on video on demand on February 26, 2021. It's available on Showtime now.
The Father (February 26, 2021)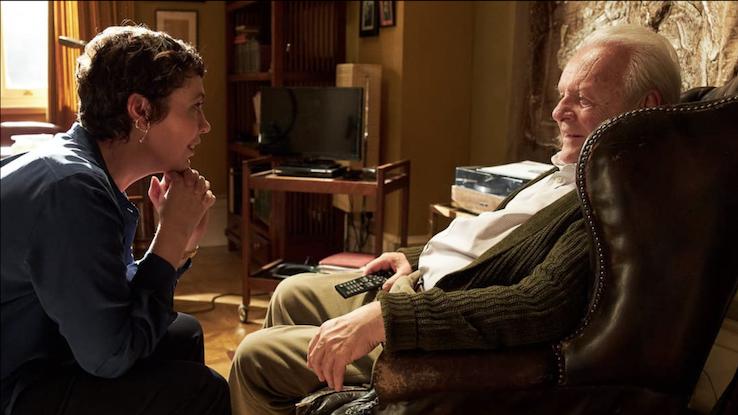 Anthony Hopkins plays Anthony, an 80-year-old with dementia who is set in his ways. Olivia Colman is Anne, Anthony's daughter. She tries to figure out how to provide care for her dad, who no longer seems to be able to live alone. Filmmaker Florian Zeller, who directed and co-wrote this movie based on his own play, tells this story from Anthony's perspective even though he's no longer the most reliable of narrators.
The Father won an Oscar for Adapted Screenplay and a second surprise win occurred in the Best Actor race due to Hopkins' performance. The late actor Chadwick Boseman was the favorite in the category for his role in Ma Rainey's Black Bottom, but Hopkins sure gives a masterful performance here as the independent Anthony.
The Father is available on VOD and Starz.
Billie Eilish: The World's a Little Blurry (February 26, 2021)
This documentary about singer-songwriter Billie Eilish offers an intimate perspective of the artist at 17. Filmmaker R.J. Cutler shows Eilish's childhood home; the places where she composed and recorded with her older brother, FINNEAS; how she got her driver's license… The documentarian also follows her on tour while she's promoting her debut album "When We All Fall Asleep, Where Do We Go?"
The film makes a point to reveal the duality of such an international pop sensation who, at the end of the day, is just a teenager coming of age and coping with the same things we've all been confronted with at that age.
Billie Eilish: The World's a Little Blurry is available on Apple TV+. It was released on February 26.
Shiva Baby (April 2, 2021)

Emma Seligman writes and directs this sharp comedy about a bisexual Jewish woman, Danielle (Rachel Sennott), who unwillingly attends a shiva with her parents. She doesn't know who died, she's overwhelmed by her very large extended family, she's mortified that everyone keeps asking about her studies… Plus her ex Maya (Molly Gordon) shows up, representing everything that's good, promising and composed in life. And her sugar daddy, Max (Danny Deferrari), also pops up and he turns out to be a former colleague of her dad and very much married.
Shiva Baby is available on VOD and HBO Max.
The Mitchells vs. the Machines (April 30, 2021)
This animated feature, which features the voice talent of Olivia Colman, Maya Rudolph, Abbi Jacobson and Danny McBride follows a somewhat dysfunctional family as they embark on a road trip across the country while driving older daughter Katie (Jacobson) to college. The Mitchells end up in an unlikely battle against an army of robots who've decided to rebel against humanity.
While funny and heartwarming, The Mitchells vs. The Machines also makes a stand on the absurdity of what a "normal" family is supposed to look like. Plus you can also view it as a commentary on our dependence on technology that's definitely much more positive than any episode of Black Mirror.
The Mitchells vs. The Machines is available on Netflix. It was released on April 30, 2021.
A Quiet Place Part II (May 28, 2021)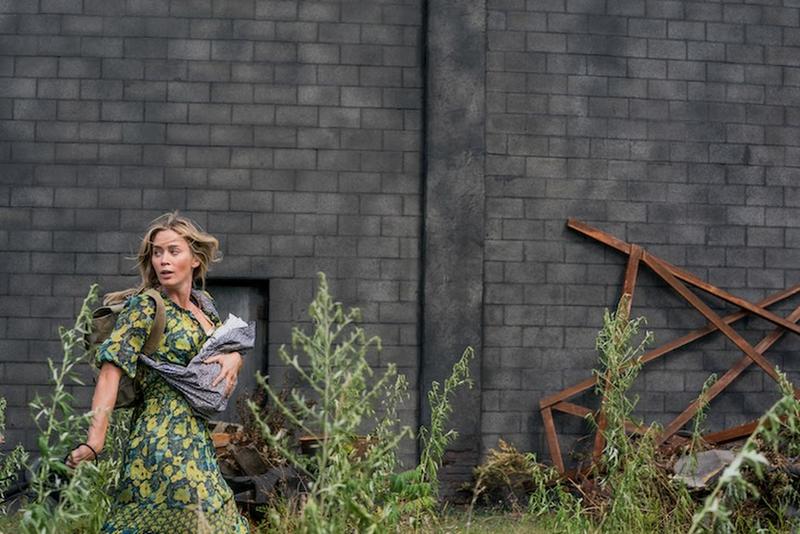 I'm well aware of the fact that A Quiet Place Part II is on this list just because it's the first movie I saw in a movie theater after 14 months of cinema deprivation caused by the pandemic. But the fact is that John Krasinski's sequel about a post-apocalyptic world overrun by monsters makes for the perfect cinematic back-to-the-movies experience.
And while this movie isn't as quiet as the first one, I guess that explains why the filmmakers didn't go with the title A Quieter Place, it still is very much a nail-biter story with enough silences and tension to keep you at the edge of your seat. I didn't feel it suffered from any sequel bloat and it actually made me wish for a third movie in the franchise.
May I also add that after a year of watching too many two-hour-plus and two-hour-and-a-half movies that didn't need to be that long, I've found a new appreciation for this perfectly contained one-hour-and-37-minute film.
A Quiet Place Part II opened exclusively in theaters on May 28. It's available now on Paramount+.
Plan B (May 28)
If you liked 2020's Never Rarely Sometimes Always and the definitely lighter Unpregnant, you should check out Hulu's Plan B. It's certainly raunchier than the previous two movies, but it delves once again into access to contraception and abortion services for underage women who are forced to sometimes travel hundreds of miles or even across state lines to receive this healthcare.
Actress Natalie Morales (Parks and Recreation) makes her solo directorial debut with this story about the Indian American teenager Sunny (Kuhoo Verma) and the Mexican American teenager Lupe (Victoria Moroles). When Sunny has a birth control accident during her first sexual relationship, the best friends embark on a South Dakota road trip to try and get a Plan B pill. The recent restrictions in Texas that ban almost all abortions and Mississippi's abortion law being weighed in on by the Supreme Court make this movie — and the need for accessible healthcare — even more relevant and pressing.
Plan B debuted on Hulu on May 28.
CODA (August 13)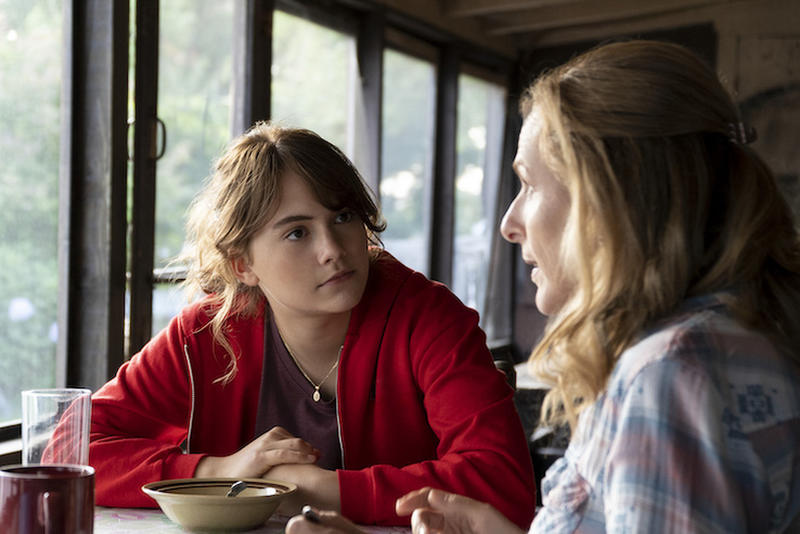 Honored with four awards at the Sundance Film Festival this year — Special Jury Award for Ensemble Cast, Directing Award, Audience Award and Grand Jury Prize — CODA is written and directed by Siân Heder (Little America) and tells the story of the 17-year-old Ruby (Emilia Jones).
This singular coming-of-age story is set in a fishing town in Gloucester, Massachusetts. The movie centers a working family, the Rossis, struggling to keep the family fishing boat in business. Ruby is the CODA (child of deaf adults) of the clan since both her parents, Jacki (Marlee Matlin) and Frank (Troy Kotsur), and her brother Leo (Daniel Durant) are deaf. She is their interpreter and works in the family business while also longing to become a singer and making a career in music.
Jacki, Frank and Leo were all played by deaf performers. Both the director and Jones learned American Sign Language (ASL) to work on this film. ASL is prominently featured in the movie.
CODA debuted on Apple TV+ and in theaters on August 13.
Shang-Chi and the Legend of the Ten Rings (September 3)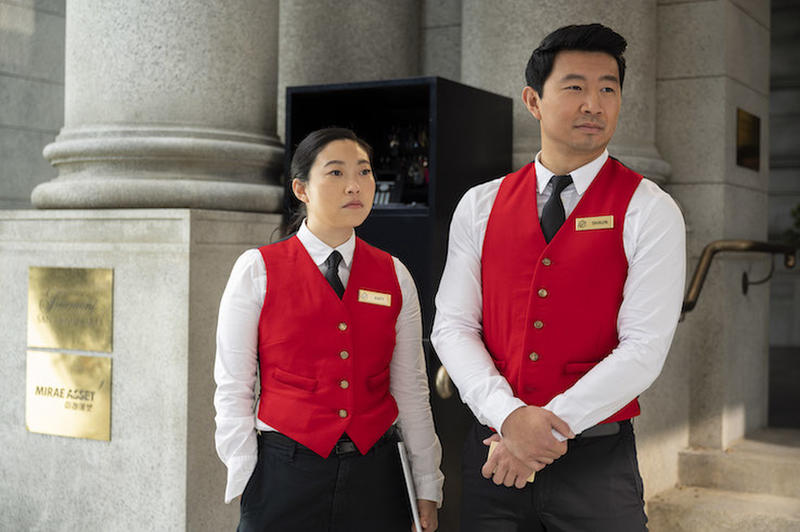 Let's add one big tentpole studio film to this list with Marvel's latest title and the first one in the Marvel Cinematic Universe to be led by an Asian superhero. Simu Liu and Awkwafina headline this title and play best friends, expert drivers and slackers Shang-Chi and Katy. They'll soon be confronted by Shang-Chi's past, enjoy a globe-trotting adventure, meet his peculiar family and end up saving the world.
Even though this is by no means a perfect film, it deserves a spot here just for its balletic hand-to-hand combat scenes and the performances of Tony Leung, as Shang-Chi's dad and leader of the Ten Rings, and Michelle Yeoh as Shang-Chi's aunt and guardian of an extraordinary world. Plus, Awkwafina and Liu have a great friendship chemistry together and the best comedic timing. And they sure gave me a whole new appreciation for valets: They need people skills, driving skills and the ability to parallel park.
Shang-Chi and the Legend of the Ten Rings was released exclusively in theaters on September 3. It's now available on Disney+. You can read our full review of Shang-Chi here.
No Time to Die (October 8)
When you take an old and definitely heteropatriarchal franchise like the James Bond one but give it a spin by putting in charge of directing and co-writing a filmmaker as personal as Cary Joji Fukunaga — he made a perfectly swooning adaptation of Jane Eyre with Mia Wasikowska and Michael Fassbender — and you manage to also enlist Phoebe Waller-Bridge — she created, wrote and starred in Fleabag — to give the script of the movie a rewrite and punch it up, you end up with No Time to Die.
With a runtime of two hours and 43 minutes the film has some bloating problems, especially in its final hour, but it's the perfect sendoff vehicle for actor Daniel Craig, who won't be reprising his role as MI6 agent 007. Plus Léa Seydoux as Madeleine, Ana de Armas as Paloma, Lashana Lynch as Nomi and Naomie Harris as Moneypenny are definitely much more than just "Bond girls." Not to mention, Billie Eilish's stunning theme for the movie hits all the right notes to become the frontrunner for the Best Original Song Oscar next year.
After being delayed several times due to the COVID-19 pandemic, No Time to Die opens in movie theaters October 8.
Bergman Island (October 15)

If I had to choose just one title this year it would be writer and director Mia Hansen-Løve's Bergman Island. Shot on location on the Swedish island of Fårö — where the filmmaker Ingmar Bergman lived and filmed several of his movies — Bergman Island stars Vicky Krieps (Phantom Thread) as Chris. She's a filmmaker who moves to the island for the summer with her fellow (and much more famous) filmmaker partner Tony (Tim Roth). They're both working on their respective screenplays and she spends the days trying to chase the elusiveness of creativity.
Don't be daunted by the film's title. You don't have to be a Bergman enthusiast to be able to enjoy this very meta film that not only references the filmography of the famed director, but also artfully packs in a film within a film while musing about the challenges of trying to have it all.
Bergman Island opened in select theaters on October 15 and is available on VOD.
Dune (October 22)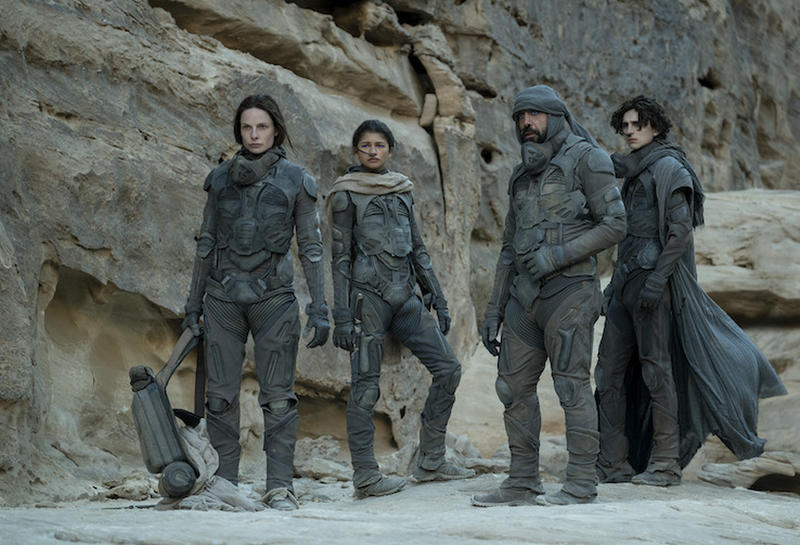 Now that Part Two of this classic science fiction adaptation has already been greenlit, those of you fearful of watching Denis Villeneuve's inconclusive Dune can check it out without fear of never getting closure for Paul's (Timothée Chalamet) hero's journey.
Set thousands of years into the future, Dune tells the story of Paul as he leaves his home planet and lands with his family, the noble House Atreides, on the desert planet of Arrakis, which is rich in a spice that is harvested for its many properties, including interstellar travel.
But other than feasting on the sights and sounds of this epic tale, you can watch Dune the same way I did for half the movie: wondering whether Chalamet could be in fact a credible son for Rebecca Ferguson and Oscar Isaac.
And even though you'll find Zendaya's character a bit underwritten in this movie — expect to see more of her in the sequel — Villeneuve showcases here the very strong but also flawed and ambiguous Jessica (Ferguson).
Dune opened in theaters and on HBO Max on October 22. You can read our full review here.
Passing (October 27)
Actress Rebecca Hall (The Town) made her directorial debut with this black and white adaptation of Nella Larsen's 1929 novel of the same name. Both Tessa Thompson and Ruth Negga are strong contenders to receive Oscar nominations for their roles as Irene and Clare, two childhood friends who rekindle their relationship as married adult women.
The movie explores the idea of "passing" since both Irene and Clare are light-skinned Black women, but Clare has decided to live her life passing as white. She's not the only one passing in this tale though. The film also delves into the many ways we can pass as something or someone we don't necessarily are or identify with.
Passing opened in select theaters on October 27. It's been available on Netflix since November 10.
Spencer (November 5)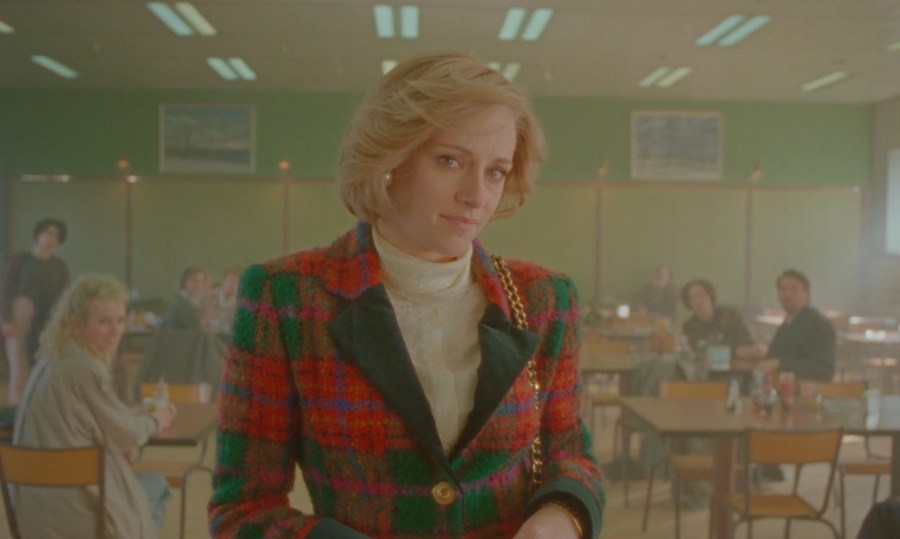 In this reimagining of a Christmas holiday with the royal family at their cold and gloomy estate in Sandringham, Kristen Stewart dons Chanel and a lot of other haute couture to play Diana Spencer. She's a princess on her way out of the family and she definitely doesn't want to be part of the club any longer.
The movie, directed by the Chilean filmmaker Pablo Larraín (Jackie), has an eerie and almost horror-like quality to it. During the three days Diana spends at her husband's family house, a dense fog covers everything. Larraín's film feels suffocating, not only for all Diana has to endure during her stay there — her outfits are carefully monitored, she's repeatedly told not to open the curtains in her bedroom — but because you know what tragic end lies ahead of her.
Spencer opened in theaters on November 5. The movie is available on VOD.
The Power of the Dog (November 17)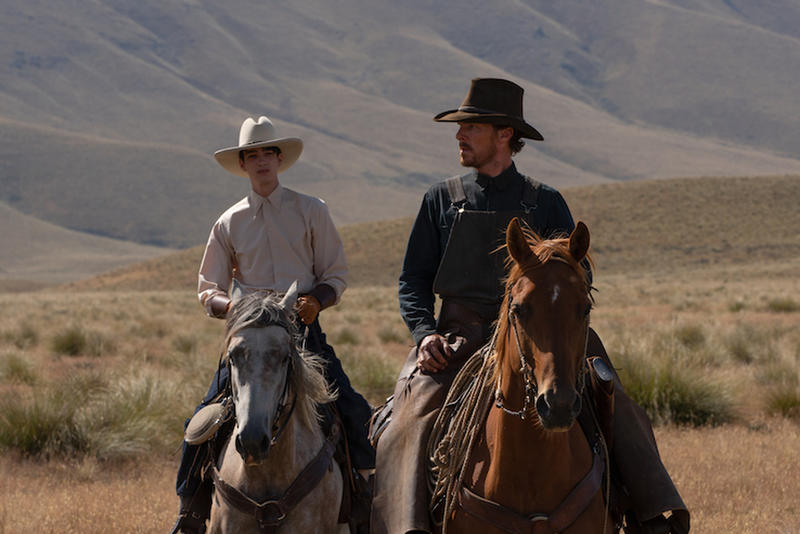 This adaptation marks the return of Jane Campion (The Piano), who hasn't directed a film since Bright Star (2009). Set in Montana in the 1920s and based on Thomas Savage's book of the same name, The Power of the Dog stars Benedict Cumberbatch and Jesse Plemons as Phil and George Burbank. They're brothers and owners of a very prosperous ranch. Phil takes care of the cattle and brute work. George is in charge of finances and networking.
When George marries Rose (Kirsten Dunst), a widow with a teenaged son (Kodi Smit-McPhee), Phil starts bullying her out of spite and jealousy. You can watch it as a portrait of toxic masculinity and as a revisionist western with arresting landscapes and cinematography — Campion's native New Zealand stands in as Montana here — but you can simply consume The Power of the Dog as a drama with a perfectly devised twisted ending.
The Power of the Dog opened in theaters on November 17. It's been available on Netflix since December 1.
King Richard (November 19)
If you like Will Smith at his utmost Oscar-baity mode, are a fan of Venus and Serena Williams on and off the tennis court, and love biopics with a hint of a sports movie, this crowd pleaser with a powerful message may be perfect for you.
Smith plays Venus and Serena's dad and early coach, Richard Williams, a man laser focused on taking his daughters to the highest levels of pro tennis. Smith is not the only one who should be considered for awards though. Aunjanue Ellis (Lovecraft Country) as Williams' wife, Brandy, and Demi Singleton and Saniyya Sidney as Serena and Venus, respectively, go toe to toe with the veteran actor.
King Richard opened in cinemas and on HBO Max on November 19. You can read our review here.
Don't Look Up (December 10)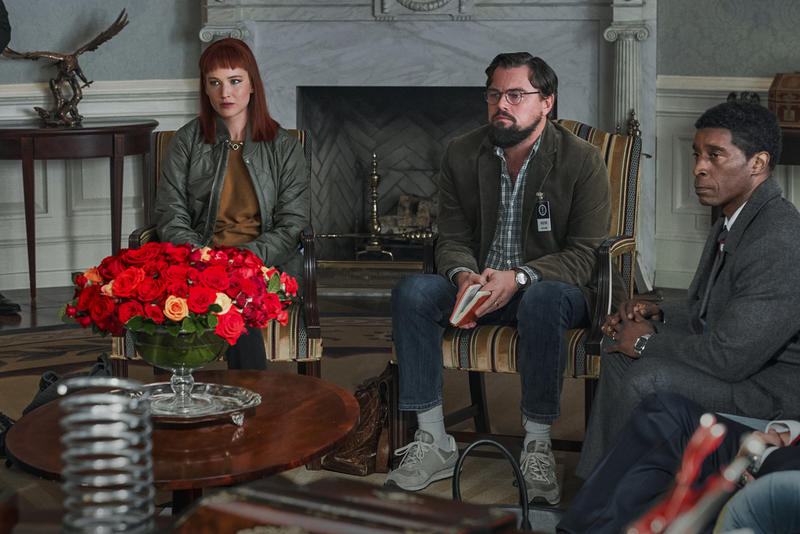 I'll admit I didn't exactly have a good time watching this movie marketed as a comedy. Part of it was its runtime of two hours and 25 minutes. Between No Time to Die, Nightmare Alley, The Last Duel, House of Gucci and Licorice Pizza, this seems to be the year of the too-long movies. But mostly this satire kept reminding me of the many parallels it draws with recent history — Meryl Streep plays a president of the U.S. with a penchant for putting friends and family in positions of power and the ability to only be worried about her image and political agenda, no matter the cost for the country.
But Don't Look Up also draws parallels with present times in other ways — like the way we're dealing with an ongoing pandemic. While a comet is headed to Earth and its collision would mean the destruction of the planet, Jennifer Lawrence and Leonardo DiCaprio play a couple of astronomers who, besides being scientists and experts, face the consequences of being ignored or simply not believed by most. I didn't laugh out loud much with Don't Look Up, as much as I cringed and kept thinking about everything that's broken in our society.
Don't Look Up opens in select theaters on December 10 and debuts on Netflix on December 24.
The Matrix Resurrections (December 22)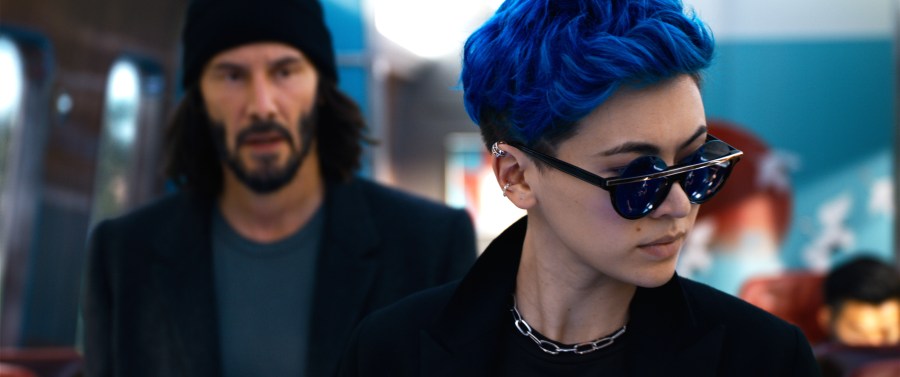 Writer and director Lana Wachowski delivered. We included this title later on in our list because of the release date of the movie, but the fourth installment of The Matrix franchise manages not only to be ruminative and very meta in a way I wasn't expecting, but it also proves that sometimes sequels are a justifiable thing.
Yes, The Matrix Resurrections is much better than The Matrix Reloaded and The Matrix Revolutions. I know the bar wasn't very high there, but this new installment makes for the perfect companion piece to the first movie. It's the kind of year-end satisfying tentpole movie that also manages to make you think. It's something we all needed. Read our full The Matrix Resurrections review here.
The Matrix Resurrections debuted simultaneously in cinemas and on HBO Max on December 22. You can check out the rest of the Matrix trilogy on HBO Max as well.
Petite Maman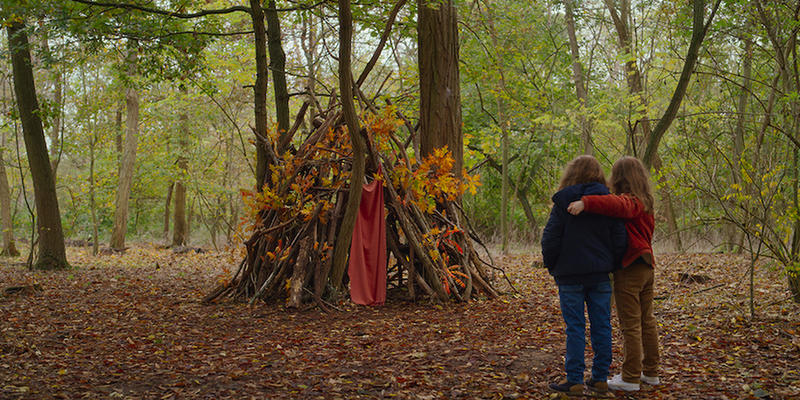 Petite Maman had two great things going on for it when I watched it last September at the Toronto International Film Festival. It's written and directed by the French filmmaker Céline Sciamma — and I loved her Portrait of a Lady on Fire (2019) — and it's only 72 minutes long. I really can't stress enough how much I appreciate directors who do the homework and keep their movies trimmed.
Joséphine Sanz plays Nelly, an eight-year-old whose grandmother has just died. She accompanies her mom and dad to empty her late grandmother's house and, in the woods, she meets a girl her own age. Nelly helps her build a treehouse. But the less you know about the argument, and the relationship between the two of them, the better.
Petite Maman has debuted at several film festivals. NEON acquired its U.S. distribution rights earlier this year but the movie still has no set release date.
And Many Other Films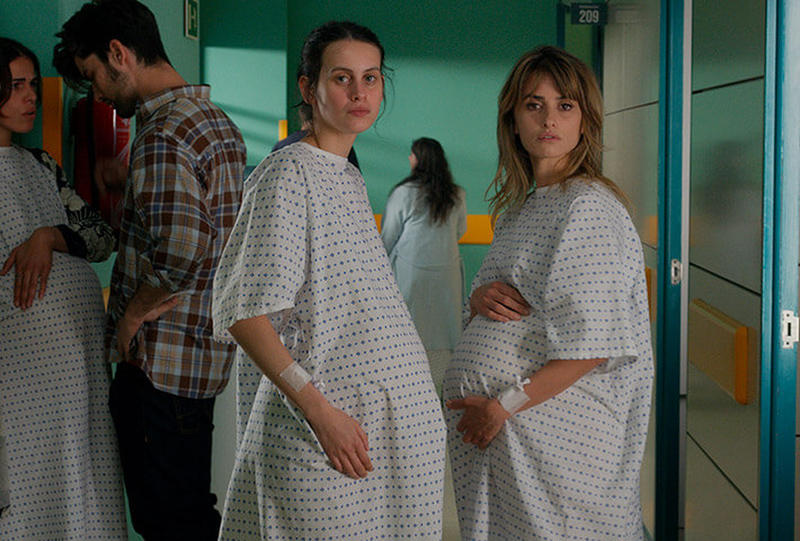 And there have been many other interesting movies so far this year. The animated feature Raya and the Last Dragon on Disney+ made a case for more Southeast Asian representation and warrior princesses.
Netflix kept us engrossed with a lot of titles. The Dig is based on real events; it stars Carey Mulligan and Ralph Fiennes; and it tells the story of an archeological excavation on the brink of WWII. Concrete Cowboy has Stranger Things' Caleb McLaughlin as the young Cole and Idris Elba playing his father. The urban tale depicts the Philadelphia Black cowboy culture. And then there is I Care a Lot, in which Rosamund Pike plays Marla, a heartless legal guardian who goes toe to toe with Peter Dinklage's Roman. You won't see its ending coming. And then we saw The Guilty, a remake by Antoine Fuqua of a 2018 Danish film. In Fuqua's The Guilty, Jake Gyllenhaal plays a 911 dispatcher who gets a bit too fixated on a particular call.
What else is on Netflix and primed for Oscar's season? Jeymes Samuel managed to gather Jonathan Majors, Idris Elba, Regina King, Zazie Beetz, LaKeith Stanfield and Delroy Lindo in the Black revisionist western The Harder They Fall. And actress Maggie Gyllenhaal made her directorial debut adapting Elena Ferrante's novel The Lost Daughter, which stars the always superb Olivia Colman.
Robin Wright made her directorial feature debut with Land, in which she also stars. She plays a woman who retreats to a cabin in Wyoming and learns a valuable lesson on how to live in the wilderness.
And it's difficult to know how to classify Framing Britney Spears, since it's part of the FX documentary series The New York Times Presents. But this episode dedicated to pop star Britney Spears, available on Hulu, sure captured our attention and changed how a lot of us perceived the artist. It also makes for the perfect watching companion to Billie Eilish: The World's a Little Blurry. Plus, we can add another musical documentary to the list with Hulu's Summer of Soul. It was directed by Questlove and chronicles 1969's Harlem Cultural Festival with performances by Stevie Wonder, Nina Simone, B.B. King and others.
Let's add to the list of other very interesting 2021 films Mona Fastvold's The World to Come. It stars Katherine Waterston and Vanessa Kirby as two women in mid-19th century America who live in isolation with their respective husbands but find each other, form a friendship and end up in a romantic relationship.
The indie studio A24 brought us Zola and The Green Knight. The first one is based on a viral Twitter thread and chronicles 48 surreal hours in the fast friendship between Detroit waitress Zola (Taylour Paige) and her customer Stefani (Riley Keough). The second one stars Dev Patel as Sir Gawain, King Arthur's nephew, as he tries to find the famed Green Knight and we get a different take on the legend of the Knights of the Round Table.
Plus, Jessica Chastain worked hard to ensure she'll get another Oscar nomination this year — she was nominated for her performances in The Help and Zero Dark Thirty — with her role in the biopic based on real events, The Eyes of Tammy Faye.
Veteran director Ridley Scott debuted not one but two movies this year. I preferred the undeniable timeliness of the medieval tale The Last Duel starring Jodie Comer, Matt Damon and Adam Driver. But House of Gucci — with the ubiquitous Driver, Lady Gaga, Al Pacino, Jeremy Irons, Salma Hayek and an unrecognizable Jared Leto — sure makes for a more entertaining title. If only to see who has the most exaggerated Italian accent (Leto).
Even though Kenneth Branagh's Belfast started the awards season as the strong contender to beat, Steven Spielberg's reimagining of the musical West Side Story may have stolen some of Belfast's thunder. Both movies could play big at the upcoming Oscars.
And if you want more movie recommendations based on their Oscar factor there's the Aaron Sorkin-written and -directed Being the Ricardos, starring Nicole Kidman and Javier Bardem as Lucille Ball and Desi Arnaz from I Love Lucy. Bardem's real-life partner, Penélope Cruz, deserves a mention herself: check out Pedro Almodóvar's Parallel Mothers. The Academy Award-winner proves once again that she can make better just about anything. Here, Cruz also teaches the valuable lesson of how to cook a quintessential Spanish omelette while dressed in a Dior T-shirt that flaunts Chimamanda Ngozi Adichie's anthem: We Should All Be Feminists.
Need more ideas for films to watch? Check out our streaming guides for the months of December and January.